ULTRA VELOCITY

"U" for "ultra" to define the design's incredible performance and style, that takes you on a sleek and balanced flight with the wind!

ULTRA VELOCITY

"U" for "ultra" to define the design's incredible performance and style, that takes you on a sleek and balanced flight with the wind!

New Arrival: VSRu Tai Chi

Elegant, yet looking ready for competition, this bike embodies Tai chi and our hope for a future time of peace when the current hardships are over.

PREMIUM DECAL DESIGN

Intricate matt and gloss paint design, and golden linear decal,
elaborate the details of fine quality
[ VETOX Intergrade Bar ]
We designed VETOX exclusively for the VSRu as detachable unibody handlebars with fully integrated cables and aerodynamic spacers. It also comes with a mount that can be used to secure a computer, light, or camera. Choose from 80, 90, 105, 120, or 135mm for the stem size, and 380, 400, 420, or 440mm for handlebar size.

[ Intergrade Mount Ready (IMR) ]
The VETOX handlebar design includes a mount that can be locked on directly, and is compatible with GARMIN computers and lights, and GOPRO cameras.

[ Di2 Intergrade (Di2I) ]
Instead of hiding a Di2 battery mount in the seat post like previous designs, we integrated the battery mount within the VSRu's downtube to avoid the inconvenience of needing to remove the seat post. We've also included a mount for the new RS-910 Di2 junction box, making charging and checking battery levels more intuitive.

[ Aero Shape design (AERO-S) ]
The VSRu inherited all our experience from designing DARE's time trial bike, the TSRf. Our designers reworked the Kammtail + bullet-shaped tubes into shapes and measurements more suitable for road cycling. Calculations from wind tunnel testing helped determine what curves would best be able to accelerate wind movement across the bike.

[ Total Synchro-Integrated Cable (TSIC) ]
TSIC is an innovatively integrated internal routing system that conceals the derailleur cable and brake within the frame completely. In addition to perfect compact profile, turbulent flow and interference from cables for time trials are both configured to minimize air resistance.

[ VSRu Aerodynamic Adjustable Seat Plus (V-AAS) ]
The VSRu's aerodynamic seat post can be adjusted to anywhere between 73 and 74.5 degrees, so cyclists can easily achieve a posture suitable for the type of ride or riding habit.

[ Disc Aero Cover (DAC) ]
A special cover for the disc brake effectively reduces air resistance caused by the brake calipers, and also includes ventilation holes to keep disc temperatures low.

[ Inner Mold Core Smooth Technology (IMCST) ]
DARE bike frame applies IMCST to create a smooth inner wall within the frame for tight and robust carbon yarn lamination as well as improving frame stiffness by 15%. 
Geometry
Frame size

48 (XXS)
50 (XS)
52 (S)
54 (M)
56 (L)
58 (XL)

Height (cm)

158

I

168

164

I

174

170

I

180

175

I

185

182

I

192

186

I

200

480
500
520
540
560
580
508
526
543
562
579
597
97
116
137
158
181
201
410
410
410
410
410
410
967
982
997
1015
1030
1048
71
71.5
72
72
72.5
72.5
74
74
74
74
74
74
75
75
73
73
70
70
365
377
389
401
413
425
500
520
540
560
580
600
736
756
778
798
821
841
370
370
370
370
370
370
Integrated Handlebar
All carbon molded integrated handlebar, comparing with the separate stem and handlebar combination, we offer up to 12 sizes to choose from. Please see the chart for comparison.
Size:
H1
~
H12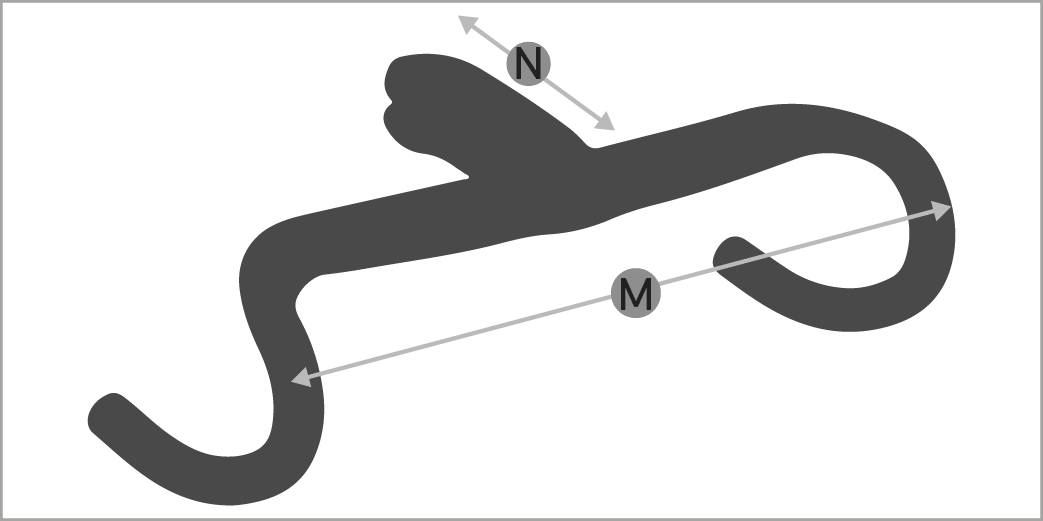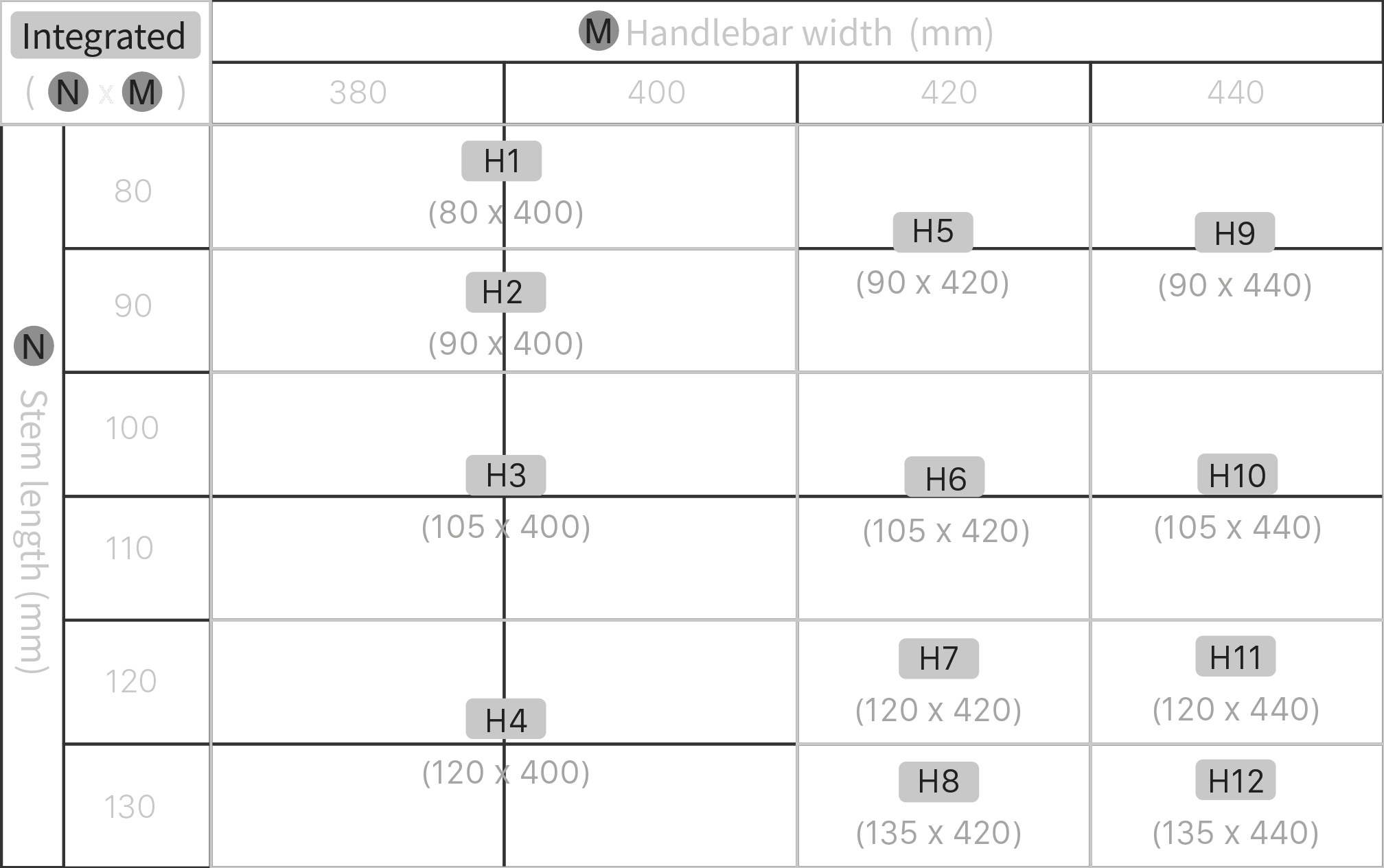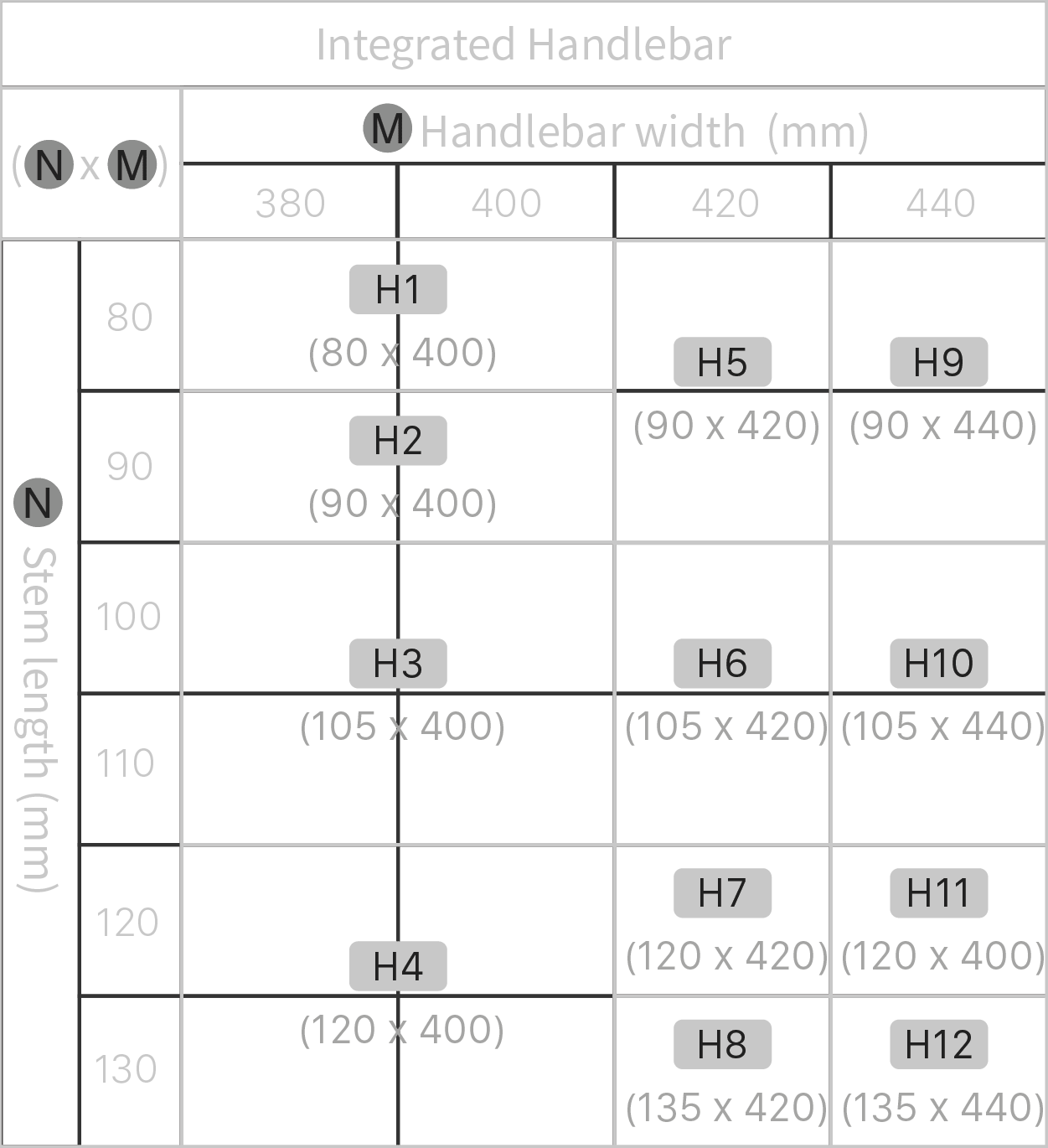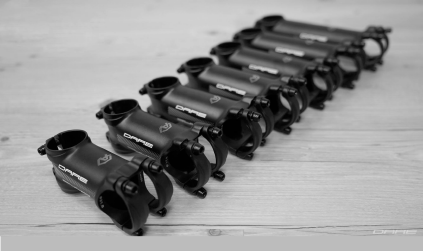 MyDARE Stem Change Offer
Once you find that the stem doesn't fit you, you can replace the old stem with a new stem of a different size for free!
Now you can save the hassle with DARE's "Stem Change Offer"! When you purchase a DARE bike online, in addition to freely selecting a stem of the right size, you can ask for a second stem within one month of receiving the product. This means that you will get a brand new stem for free!