RIDE ON TIME

TSR is designed to gain time with the minimum drag coefficient. Every second counts, and victory is up for grabs.

THE UNSTOPPABLE JOURNEY

Mount the bike and get the vibe. Move like a jaguar and feel the change. Get ready for the pedal power: you will be unstoppable.
[ Aerodynamic Adjustable Seat (AAS) ]
DARE aerodynamics model series' seat post integrates adjustable seat clamp with 73 to 77 degrees of variable seat tube angle. In addition to the angle of 74 degrees supported by general road bike with respect to comfort geometry, an angle of 77 degrees may also be adjusted for time trial geometry to provide the best explosive power for sprint in typical triathlon competition. Moreover, Di2 battery holder is integrated into seat post, such that all Di2 cables are combined inside the frame to keep concise appearance of the bike body.

[ Integrated Hidden Seatclamp (IHS) ]
IHS is a seatclamp merged integrally with top tube. Other than the effects of hydromechanics, the compact top tube is shaped as a blade to provide a stunning visual impact.

[ Hidden DM Rear Brake (HRB) ]
DARE also considers rear brake in its aerodynamics integration design by covering Direct Mount brake on the bottom of bottom bracket to minimize air resistance. Combining HRB design with direct pulling brake internal routing, DRAE provides the most efficient direct braking.

[ Transformer Stem Bar (TSB) ]
TSB integrates a stem-handle bar system to provide various extended lengths and angles for use. Based on the UCI 3:1 regulation, more adjustment spaces are provided for the integrated system used by TSR, such that riders could configure the best riding posture with respect to ergonomics without feeling uncomfortable during a long-term race.

[ Total Synchro-Integrated Cable (TSIC) ]
TSIC is an innovatively integrated internal routing system that conceals the derailleur cable and brake within the frame completely. In addition to perfect compact profile, turbulent flow and interference from cables for time trials are both configured to minimize air resistance.

[ Rotating Angle Controller (RAC) ]
RAC is a hidden stem steering limiter that guarantees riders to keep the bike forward. When in race, RAC prevents handle bar from colliding with the top tube due to the deflection of the bike head.
Geometry
Frame size

47 (XXS)
50 (XS)
56 (S)
59 (M)
61 (L)

Height (cm)

157

I

170

167

I

180

175

I

187

185

I

195

193

I

205

477
506
569
591
610
477
486
524
537
554
55
64
83
103
123
400
400
400
400
400
952
943
965
989
1011
70
73
73
73
73.2
75-80
75-80
75-80
75-80
75-80
75
75
75
75
75
370
375
395
404
430
460
466
487
505
522
430-490
436-496
457-517
475-535
492-552
464
480
501
519
538
502
515
533
553
572
550-637
563-650
581-668
601-688
620-707
731
757
819
839
858
376
376
376
376
376
Integrated Handlebar
All carbon molded integrated handlebar, comparing with the separate stem and handlebar combination, we offer up to 12 sizes to choose from. Please see the chart for comparison.
Size:
H1
~
H12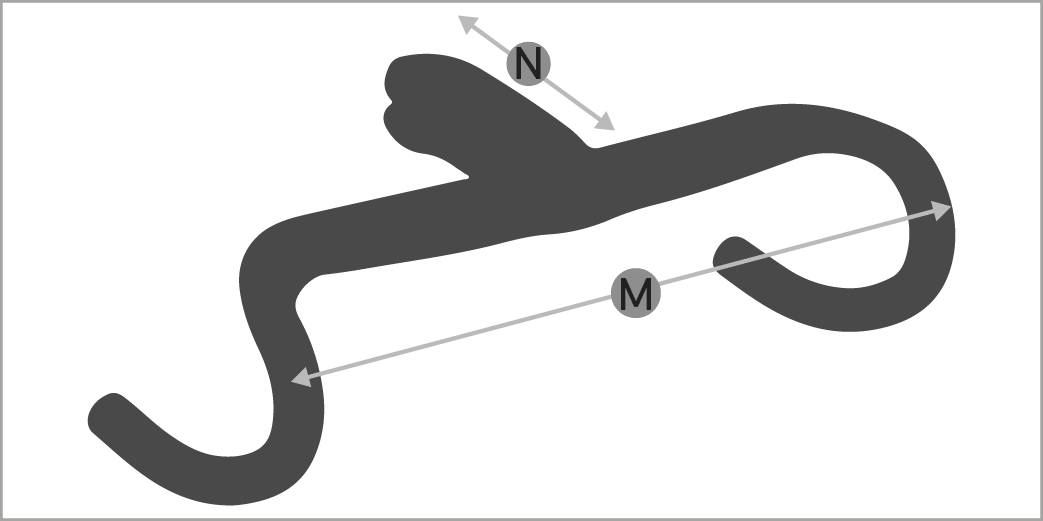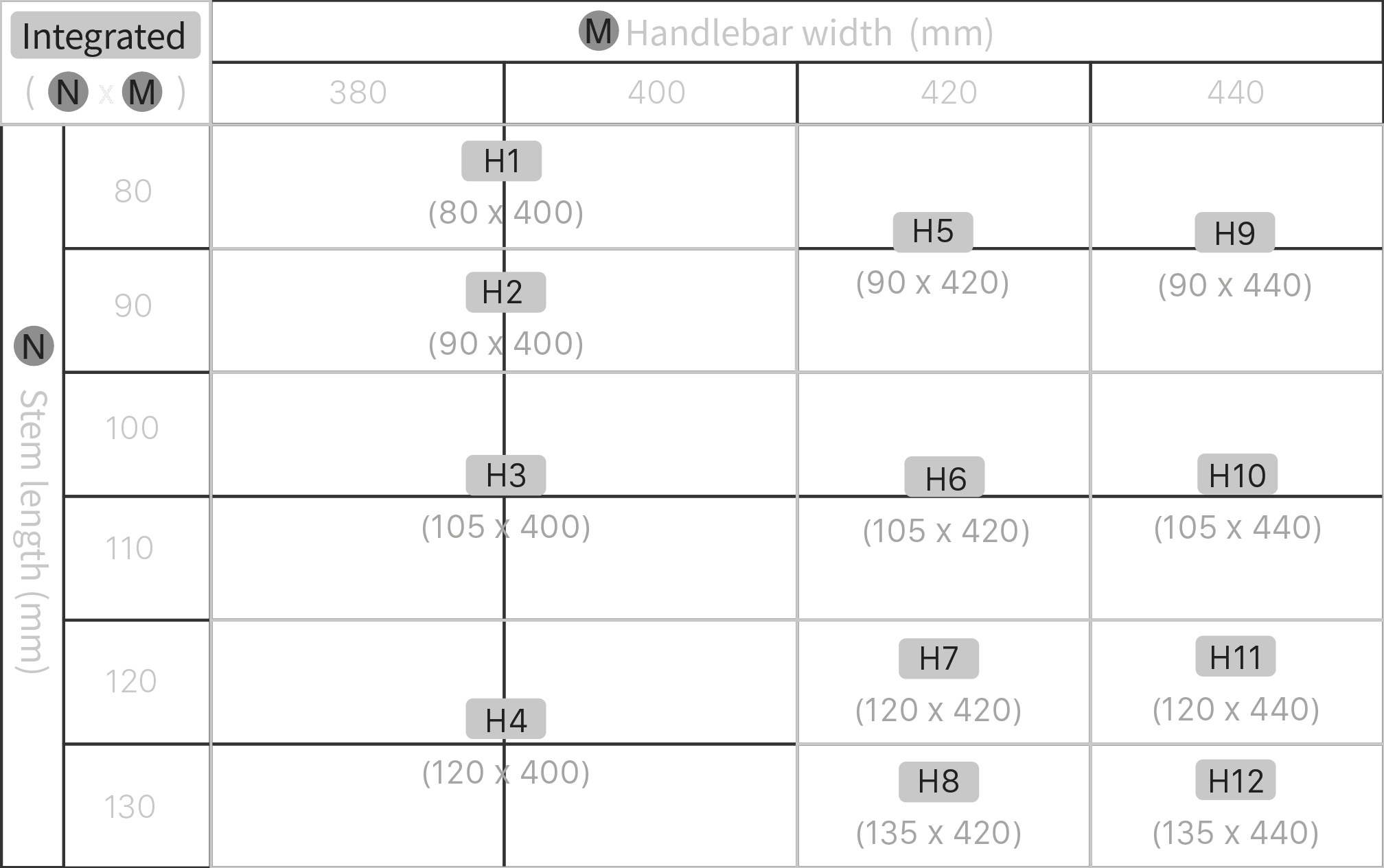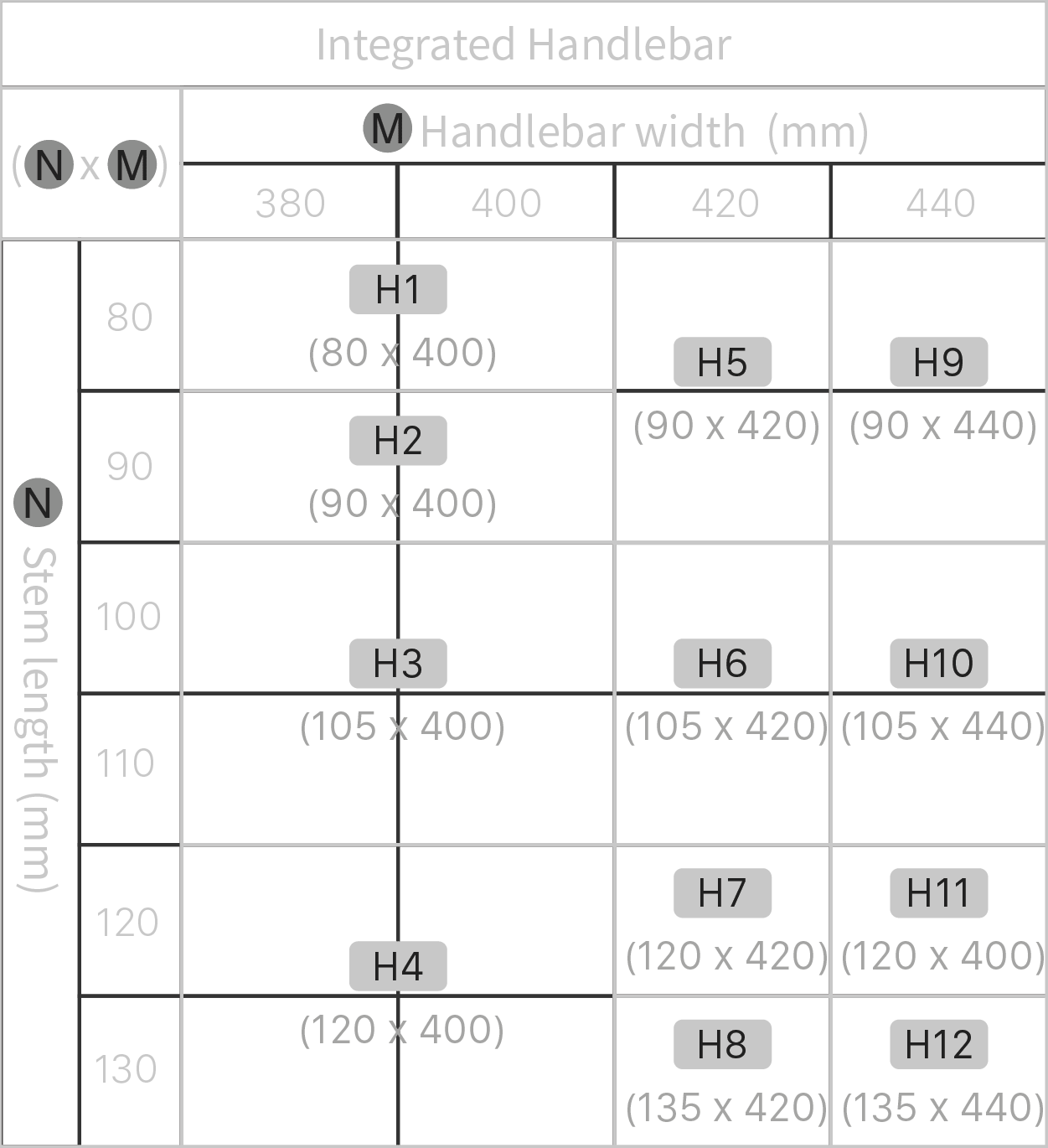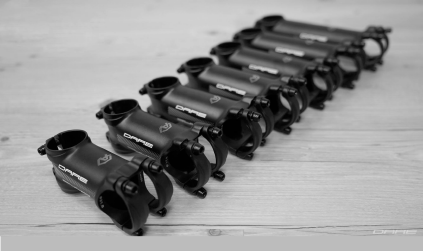 MyDARE Stem Change Offer
Once you find that the stem doesn't fit you, you can replace the old stem with a new stem of a different size for free!
Now you can save the hassle with DARE's "Stem Change Offer"! When you purchase a DARE bike online, in addition to freely selecting a stem of the right size, you can ask for a second stem within one month of receiving the product. This means that you will get a brand new stem for free!