THE TT WINNING FORMULA

TSRf allows cyclists to commit undivided attention to training, racing, and winning.

THE TT WINNING FORMULA

TSRf allows cyclists to commit undivided attention to training and racing, and winning.

THE TT WINNING FORMULA

TSRf allows cyclists to commit undivided attention to training, racing, and winning.
[ Bullet + Kammtail Aero Tube (BKT) ]
Wind tunnel testing confirmed that a combination of the bullet shape's ability to slip through wind and the Kamm tail shape's ability to streamline airflow results in an optimal tube design for high speed TT races.

[ CS Inline Aerofoil (CIA) ]
To balance hydromechanics and air turbulent flow for forward motion, DARE has developed a way to provide down force for positive airflow. The upper edge of the front fork crown is aligned with the rear stay wind breaking wing in design. The airflow passes through the front fork crown to the rear stay that generates down force to improve stability of the rear triangle, enhancing pedaling revolution efficiency.

[ Di2 Integrate (Di2I) ]
Previously, the Di2 battery was mounted inside the seat post. It's now been moved to the down tube, eliminating the need to remove the seat post. There's also an additional mount for the new RS-910 Di2 controller that makes the process of charging and checking the battery much more intuitive.

[ Total Synchro-Integrated Cable (TSIC) ]
TSIC is an innovatively integrated internal routing system that conceals the derailleur cable and brake within the frame completely. In addition to perfect compact profile, turbulent flow and interference from cables for time trials are both configured to minimize air resistance.

[ Transformer Stem Aerobar (TSA) ]
The new and improved adjustable, aerodynamic stem and handlebar system is easy to understand and set up. There are 16 positions cyclists can choose from to install the reversible handlebars, which are portable and easy to assemble as well.

[ Aerodynamic Adjustable Seat Plus (AAS+) ]
The AAS+ (Aerodynamic Adjustable Seat Plus) provides adjustment capability of the seat tube angle between 73 and 80 degrees, allowing riders to switch to smaller angle for normal time trials or the larger, aggressive angle for standard Ironman competitions.

[ Rotating Angle Controller (RAC) ]
RAC is a hidden stem steering limiter that guarantees riders to keep the bike forward. When in race, RAC prevents handle bar from colliding with the top tube due to the deflection of the bike head.

[ Triathlon Box Mount (TMT) ]
The TSRf's top tube and stem are equipped with standard threads compatible with most storage bags or bottle cages on the market, convenient for pre-race preparations.
Geometry
Frame size

48 (XS)
51 (S)
57 (M)
59 (L)

Height (cm)

157

I

170

167

I

180

175

I

187

185

I

195

485
514
576
593
479
495
511
530
66
83
97
114
405
405
405
405
954
966
982
997
71.5
71.5
72.4
72.4
73-80
73-80
73-80
73-80
75
75
75
75
368
380
393
408
439/459
451/471
464/484
479/499
426/446
438/458
451/471
537/557
480
496
512
528
510-535
526-551
542-567
558-573
557-682
573-698
589-714
605-730
743
770
824
840
376
376
376
376
Integrated Handlebar
All carbon molded integrated handlebar, comparing with the separate stem and handlebar combination, we offer up to 12 sizes to choose from. Please see the chart for comparison.
Size:
H1
~
H12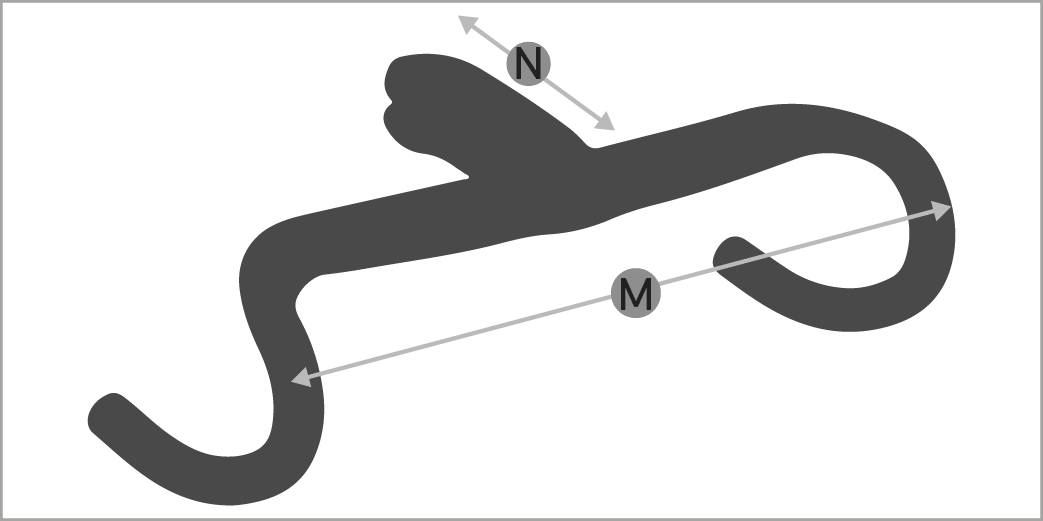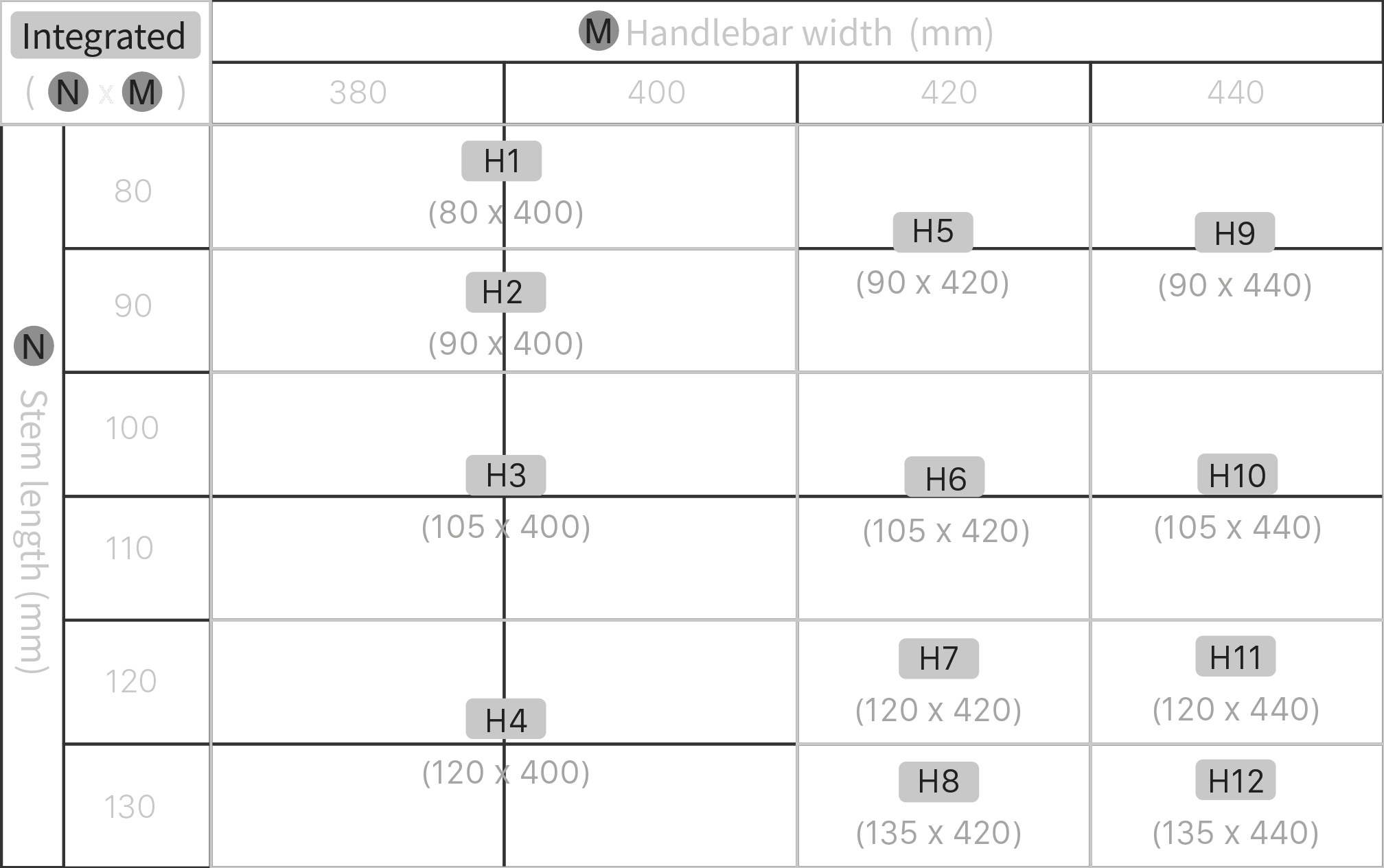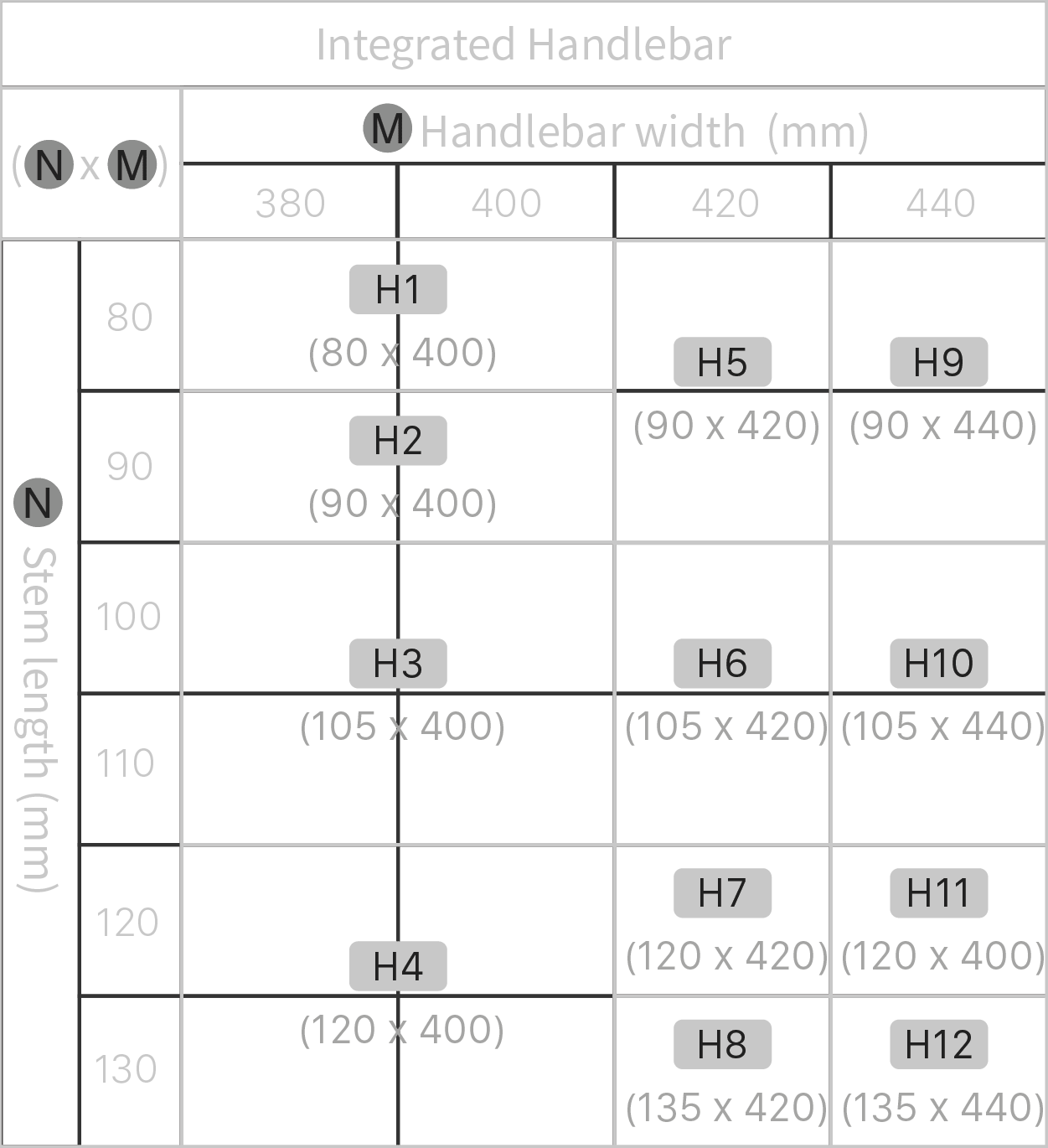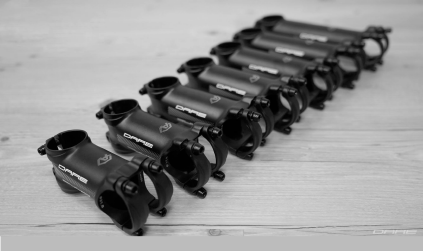 MyDARE Stem Change Offer
Once you find that the stem doesn't fit you, you can replace the old stem with a new stem of a different size for free!
Now you can save the hassle with DARE's "Stem Change Offer"! When you purchase a DARE bike online, in addition to freely selecting a stem of the right size, you can ask for a second stem within one month of receiving the product. This means that you will get a brand new stem for free!