About DARE
A Real Ride Has No Limits.
DARE isn't just another cycling brand, we design from a place of true passion and we believe only the most meticulously created products can give cyclists their best, personalized riding experiences.

We innovate, developing new carbon fiber materials, frame designs, and paint techniques.
We craft, building top-of-the-line products at affordable prices.
We emphasize identity, providing customizable paint colors to showcase any personal style.
We break traditions, unveiling unique brand events and concepts.

We continue to explore all things cycling, because we love the unmatched challenges of this sport. Let us handle the bike — all you need to do is listen to your heartbeat and take in the beautiful surroundings when you're on a real ride with DARE.
Be daring!

#RealRide #RealPassion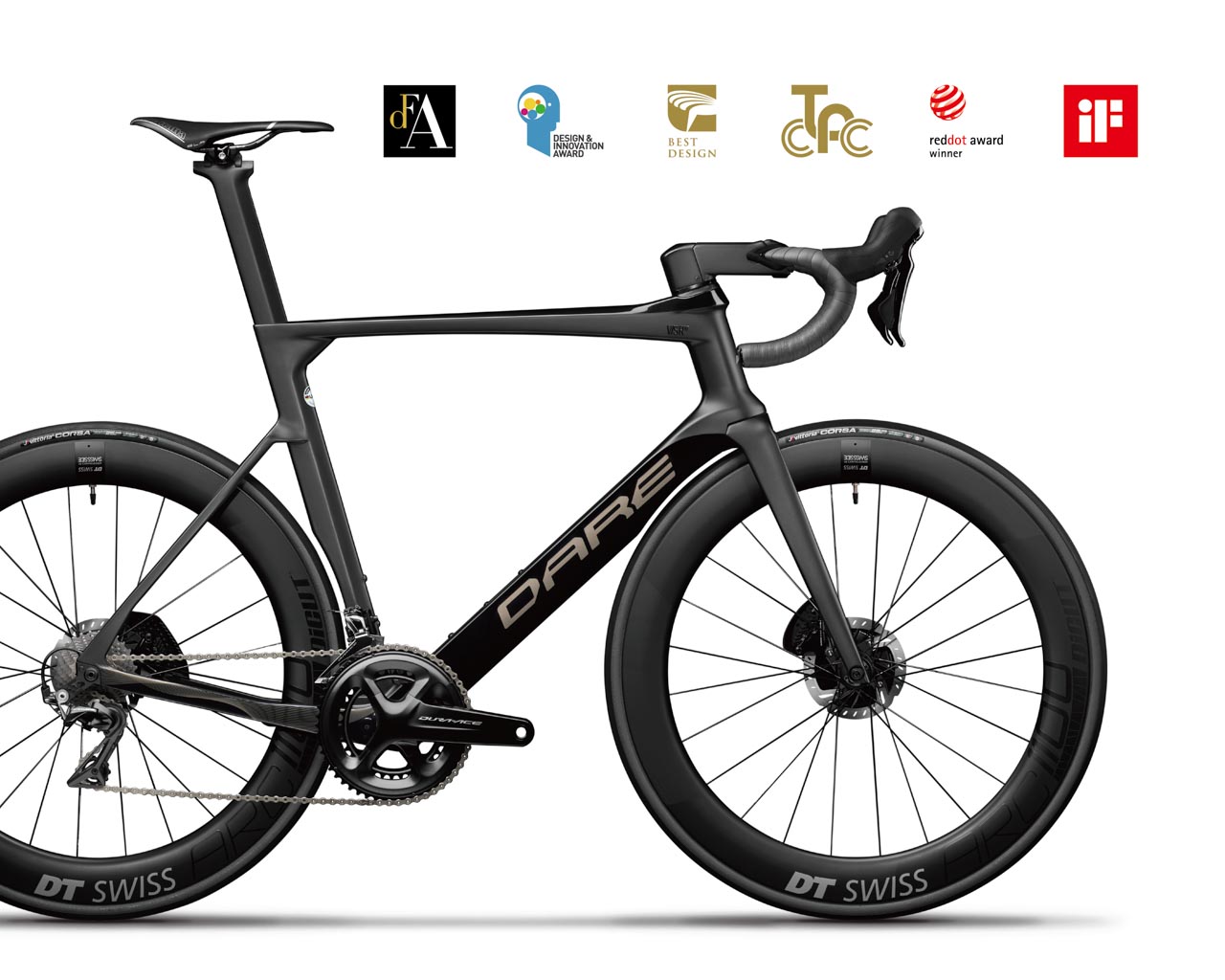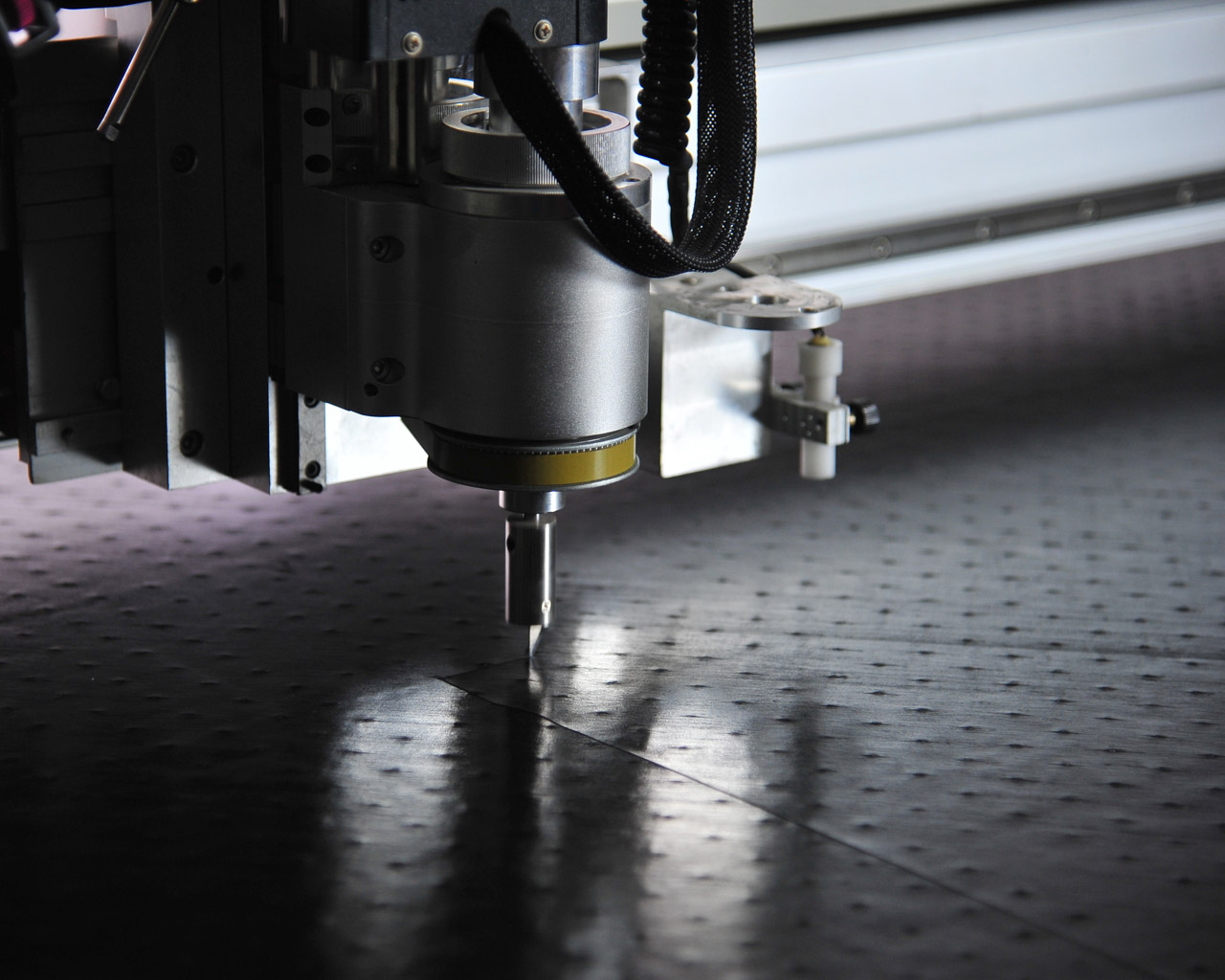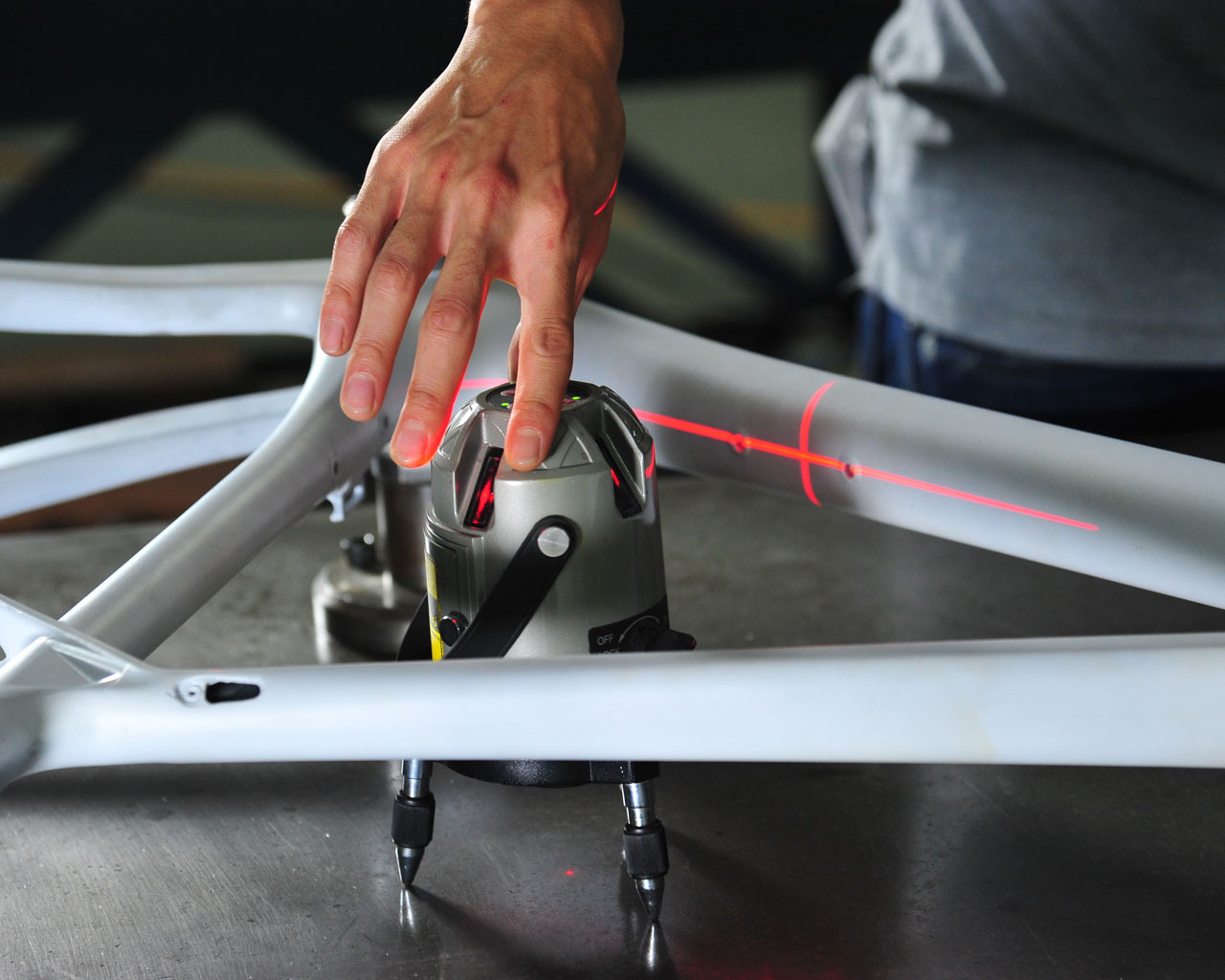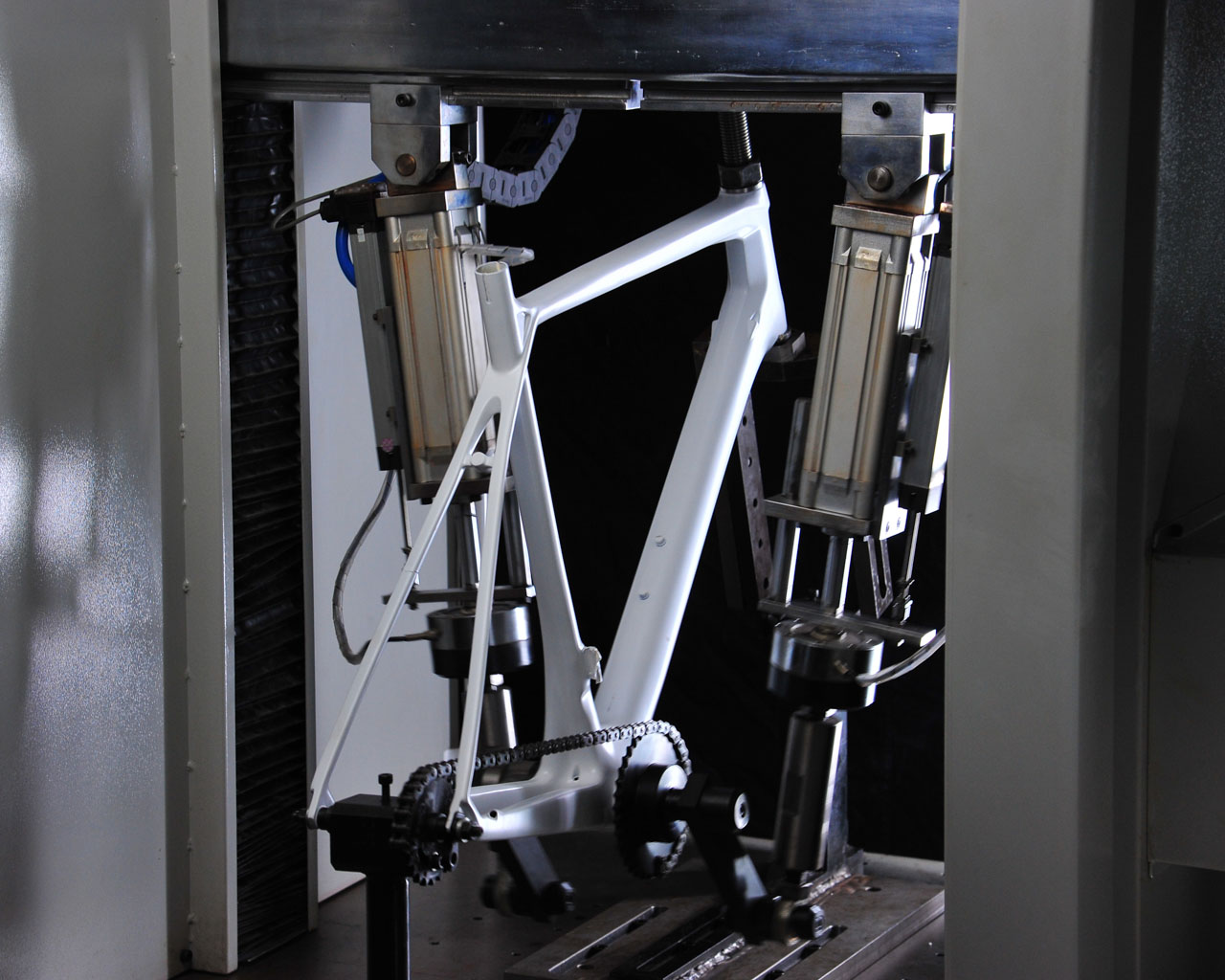 Creating your elite carbon bike
Outstanding frame performance and style are the high standards DARE Bikes is committed to upholding. Received multiple awards worldwide, our design and manufacturing expertise are among the best in the industry, and we guarantee every DARE product is one we're truly proud of in every category. After picking out your favorite paint colors and then professional bike assembly, you'll have a DARE bike to be proud of too.
DARE's carbon craftsmanship
The DARE team has over ten years of experience in the development and application of composite materials, working closely with well-known factories to create high quality, aerospace-grade carbon fiber also used by many American and European brands.
DARE's carbon craftsmanship
Just like how a skilled chef manipulates the characteristics of ingredients, we understand that a great carbon fiber frame isn't just about the knowledge and selection of different materials, but the innovative ways those materials can be layered.
High safety test
DARE has an in-house team overseeing carbon fiber R&D, design, manufacturing, and assembly, each step of the process carefully monitored for quality, ensuring that each DARE bike passes the stringent standards of the ISO 4210. Safety is the foundation of all our bikes, and it's of utmost importance that we provide every DARE rider with peace of mind in this aspect.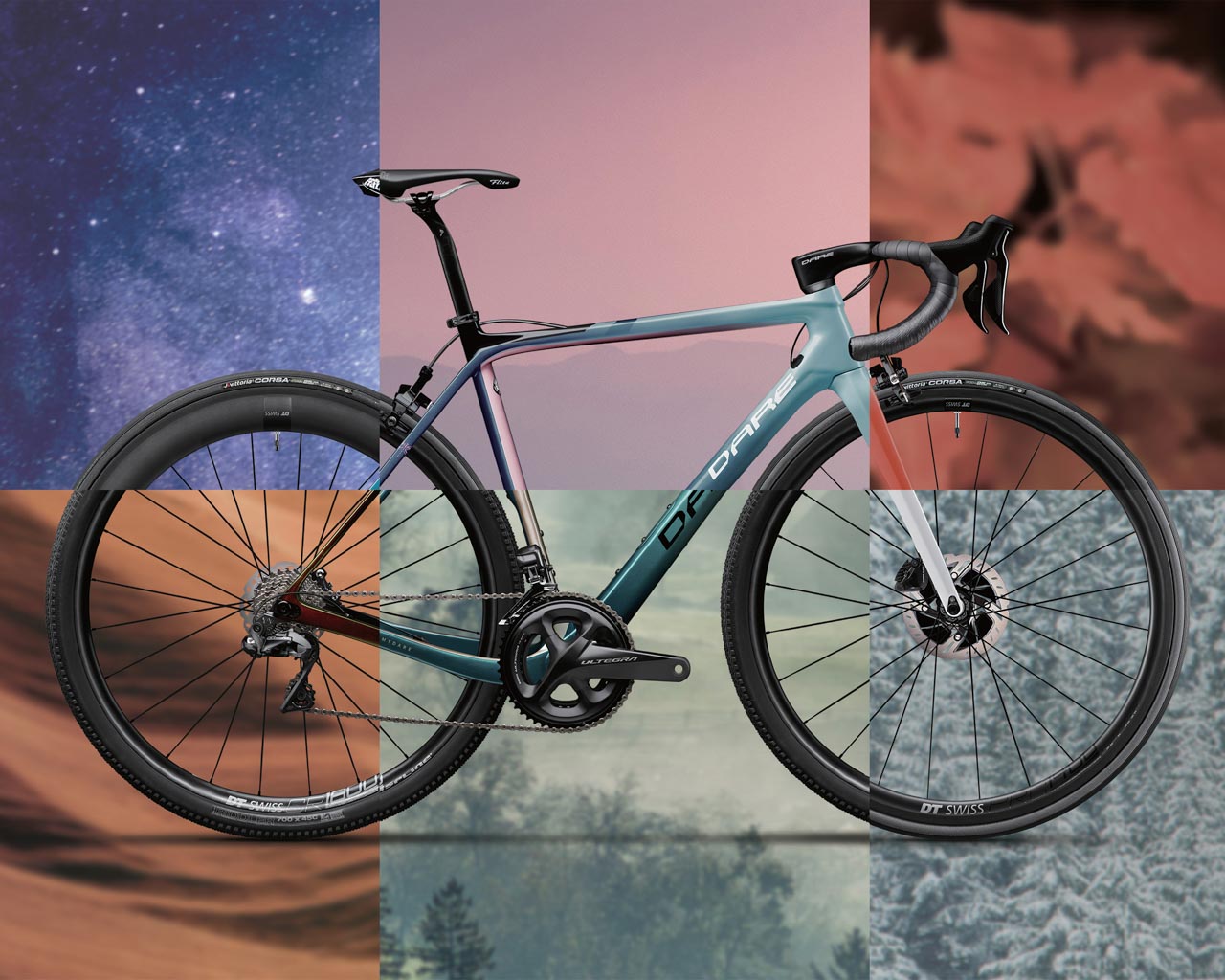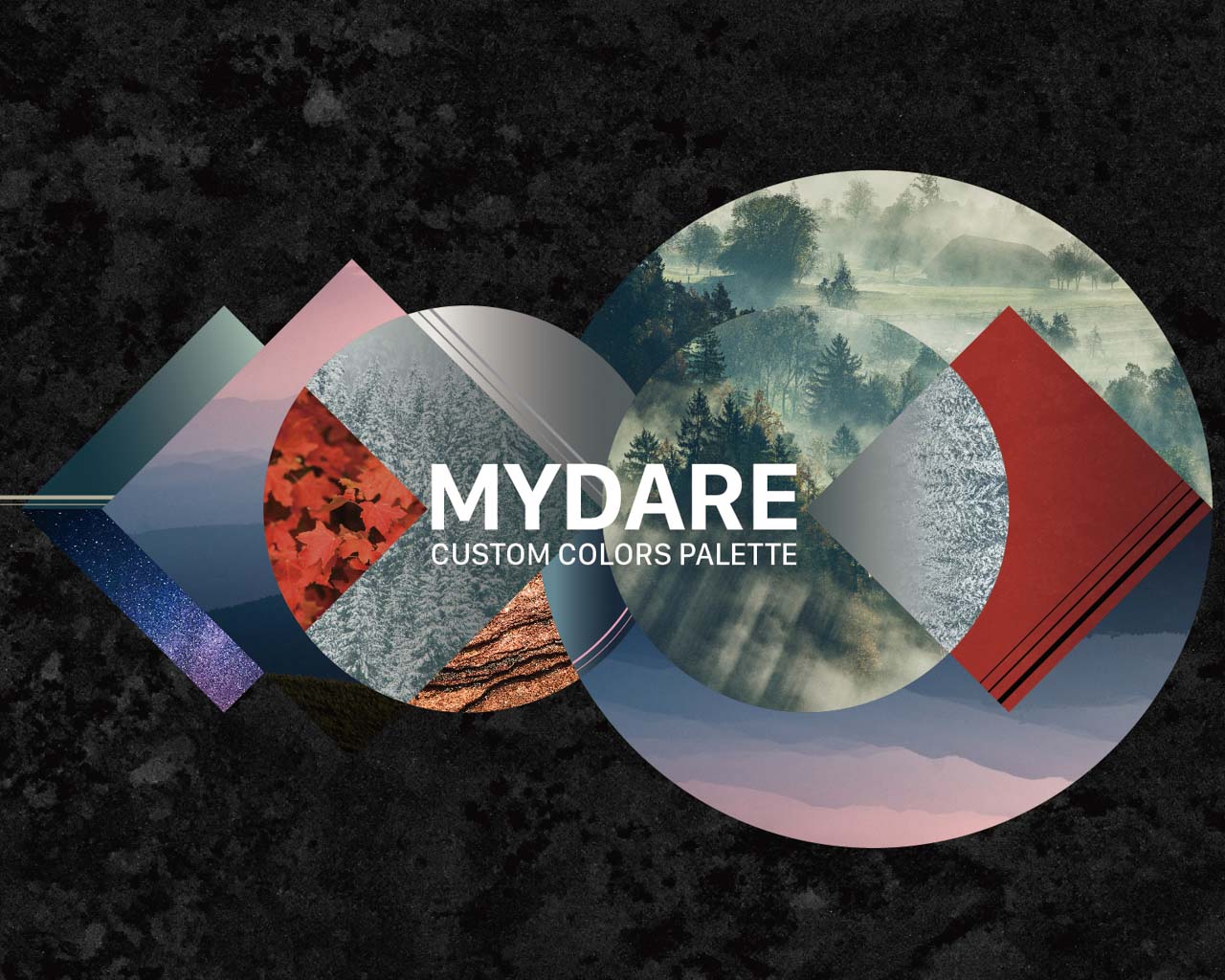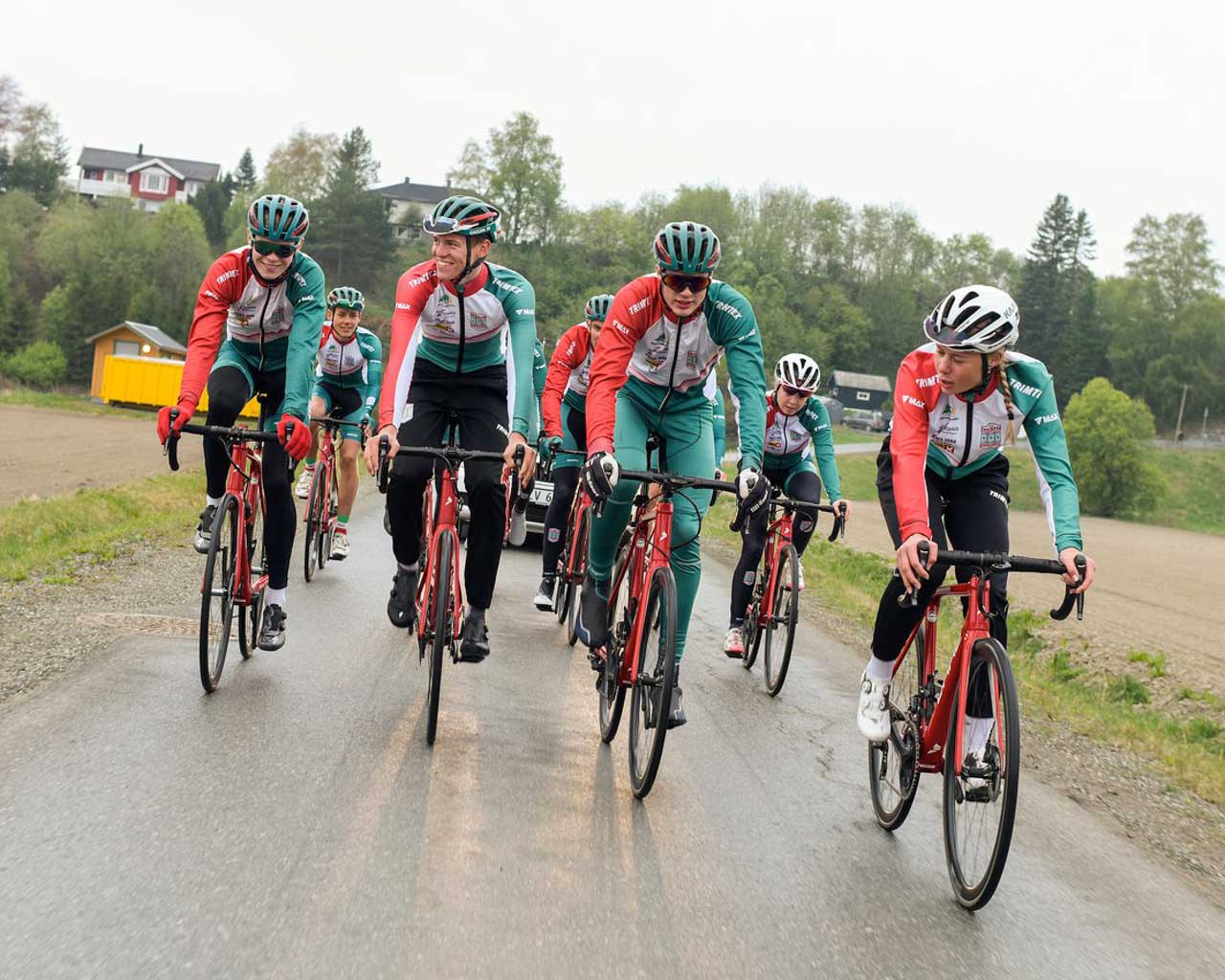 Color customization with MYDARE
Every year MYDARE, a paint customization system set up by DARE early on, unveils a new set of color options inspired by current trends. MYDARE has an elegant and user-friendly interface, helping customers easily select timeless designs instead of needing to deal with rigid color constraints or other confusing customization systems.
Color customization with MYDARE
Our designers have created beautifully varied MYDARE palettes, some options vivid and energetic, others dark and calming. There's colors for every cyclist to show off their personal style and what they love about cycling, so you'll feel truly yourself on a DARE bike.
Customization for teams with OURDARE
Clubs and amateur teams are important promoters of cycling, and OURDARE facilitates ride or race preparations by offering a professional system for paint and decal customization, as well as guidance from our designers. The same design can be used across all DARE models, so you'll be prepared for any type of race. Create a unique look for your team at a discounted price!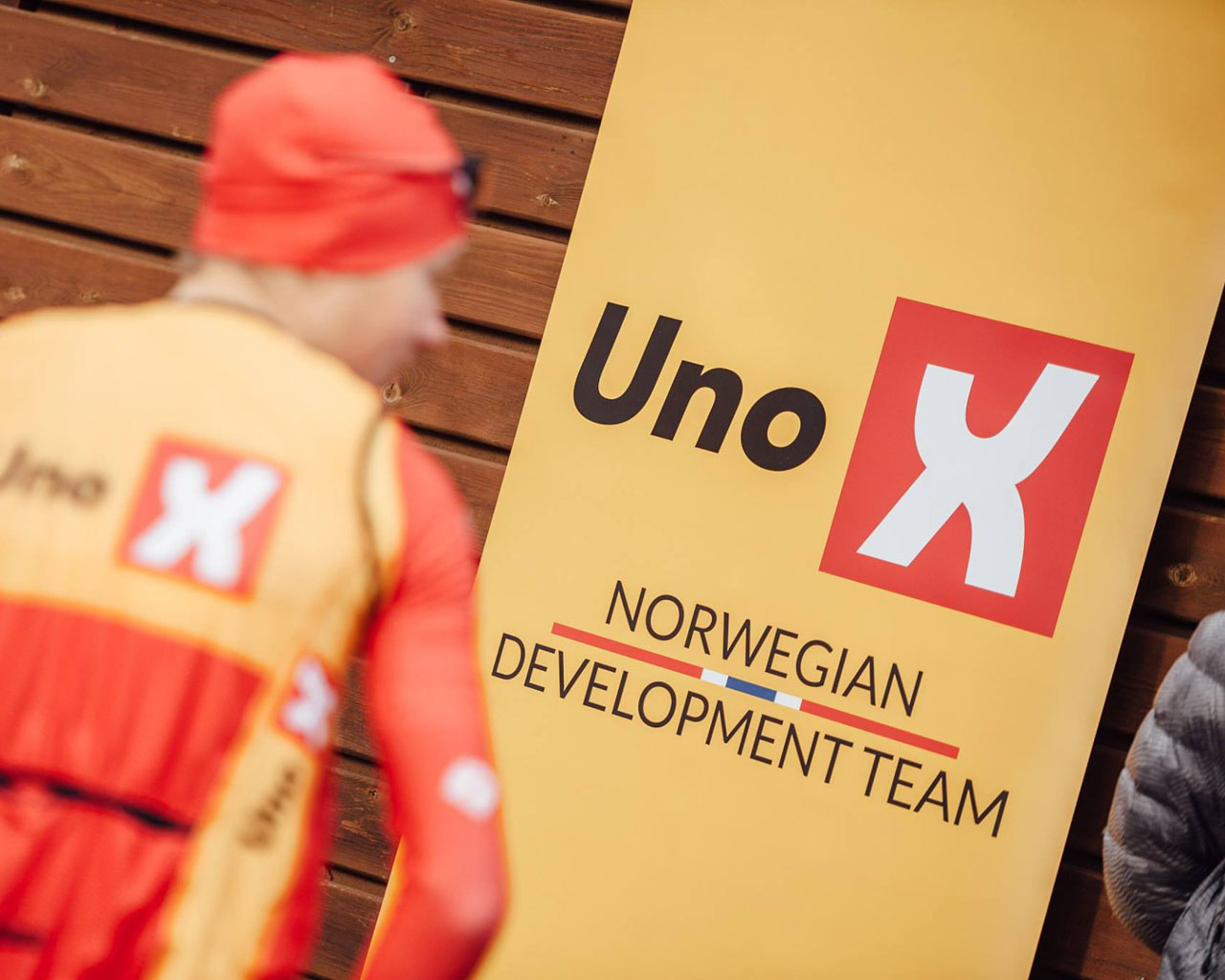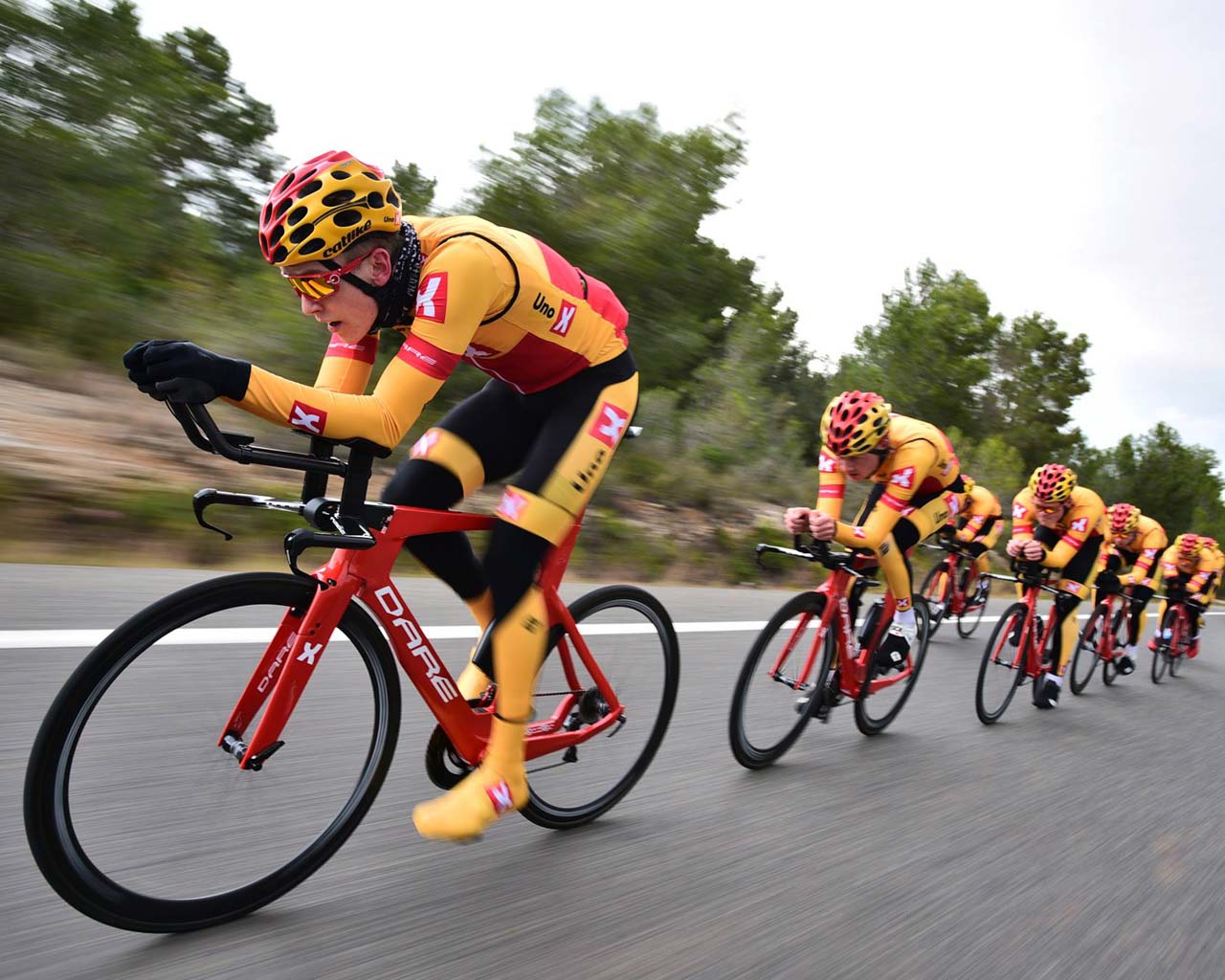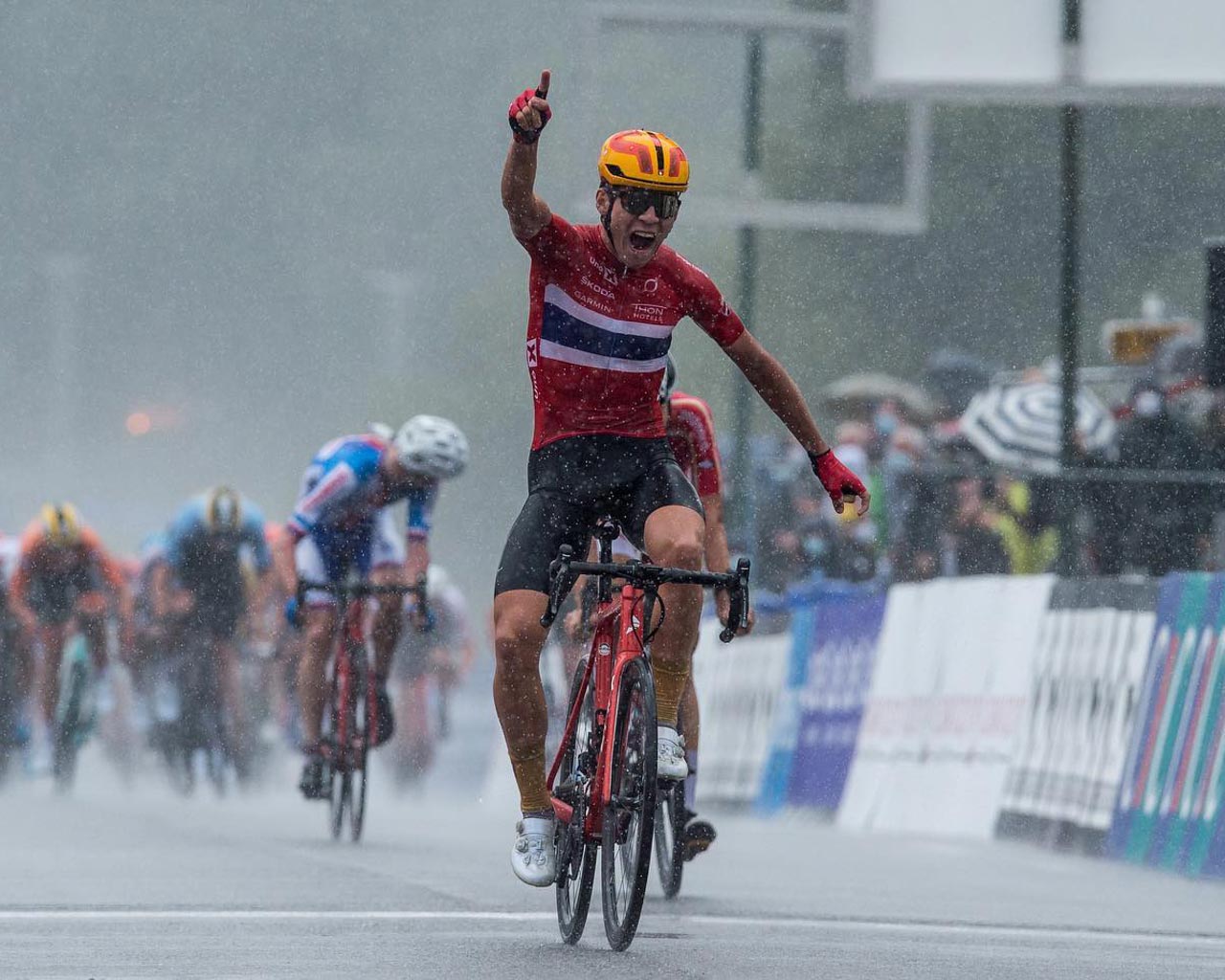 Expanding to Europe
DARE established a branch office in Norway in 2018, and during that same year, met the cycling team UnoX. DARE and UnoX found a shared passion and determination to be the best in the industry, with UnoX aiming to qualify as the first Norwegian pro team in the UCI by 2020. After riding on DARE bikes they were blown away by the excellent performance, and decided DARE would be an essential factor in breaking through to the world stage.
Join forces
And so in 2019, DARE and UnoX established a formal brand partnership, working together to test products and collaborating on marketing channels, preparing the perfect machines for challenging the competition. The first fruits of this partnership came in the form of the TSRf, which nabbed championships and broke records at the ITT during Norway's national championships. UnoX also rode the MR1sDB to victory in several UCI races, even winning the yellow jersey at the Tour de l'Avenir (dubbed the Tour de France for young cyclists).
Becoming World Tour
During this close collaboration, the UnoX cycling team officially became a UCI Pro Team in 2020, ranking among the top 38 teams in the world and going on to win both the Men's Elite and ITT in U23 European championships. The year was topped off with the unveiling of a new aero design, VSRu, also jointly tested and developed by UnoX and DARE.

Racing towards the next breakthrough has always been our common ambition with UnoX - the next step is to make our way to UCI World Team status.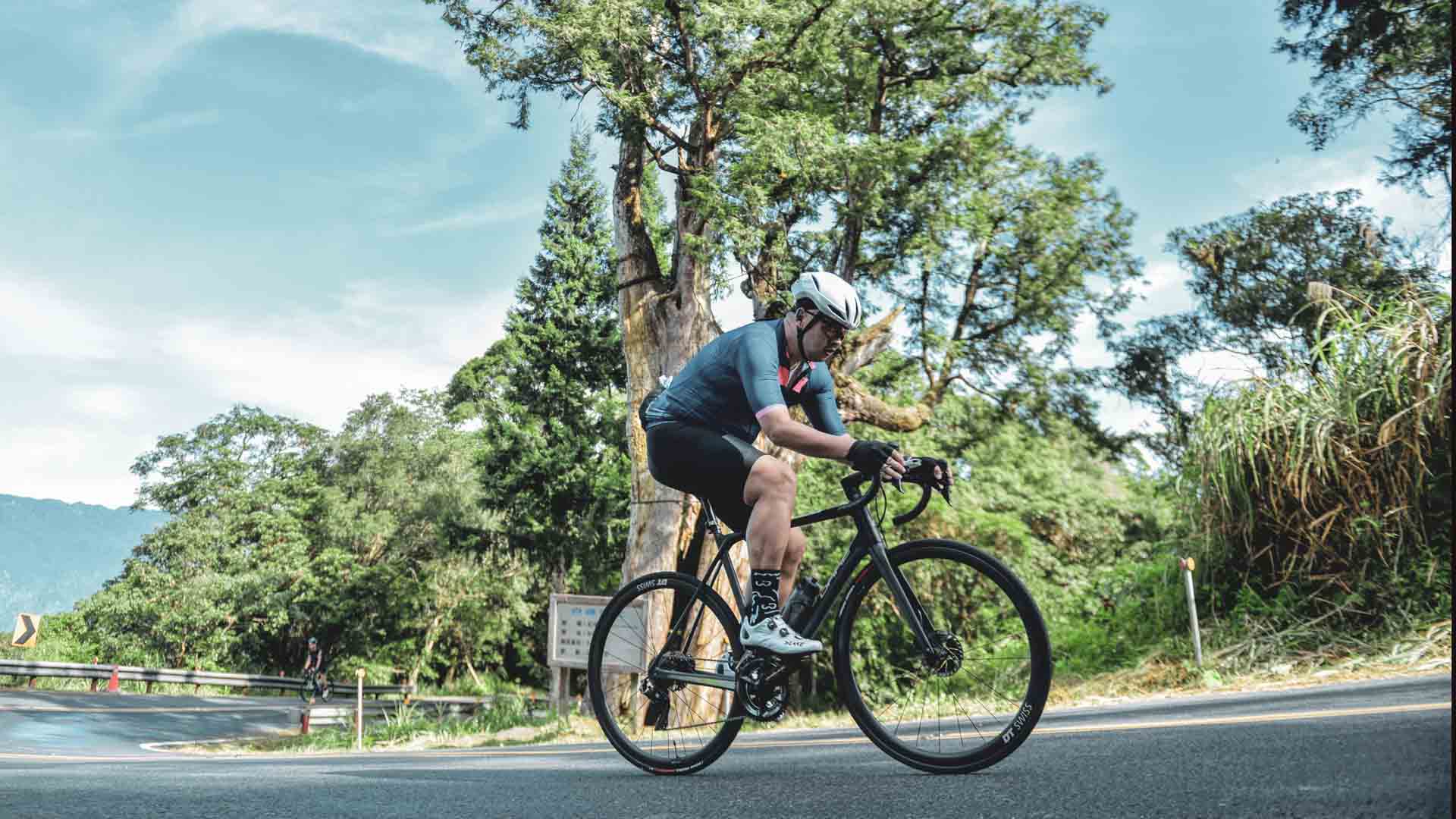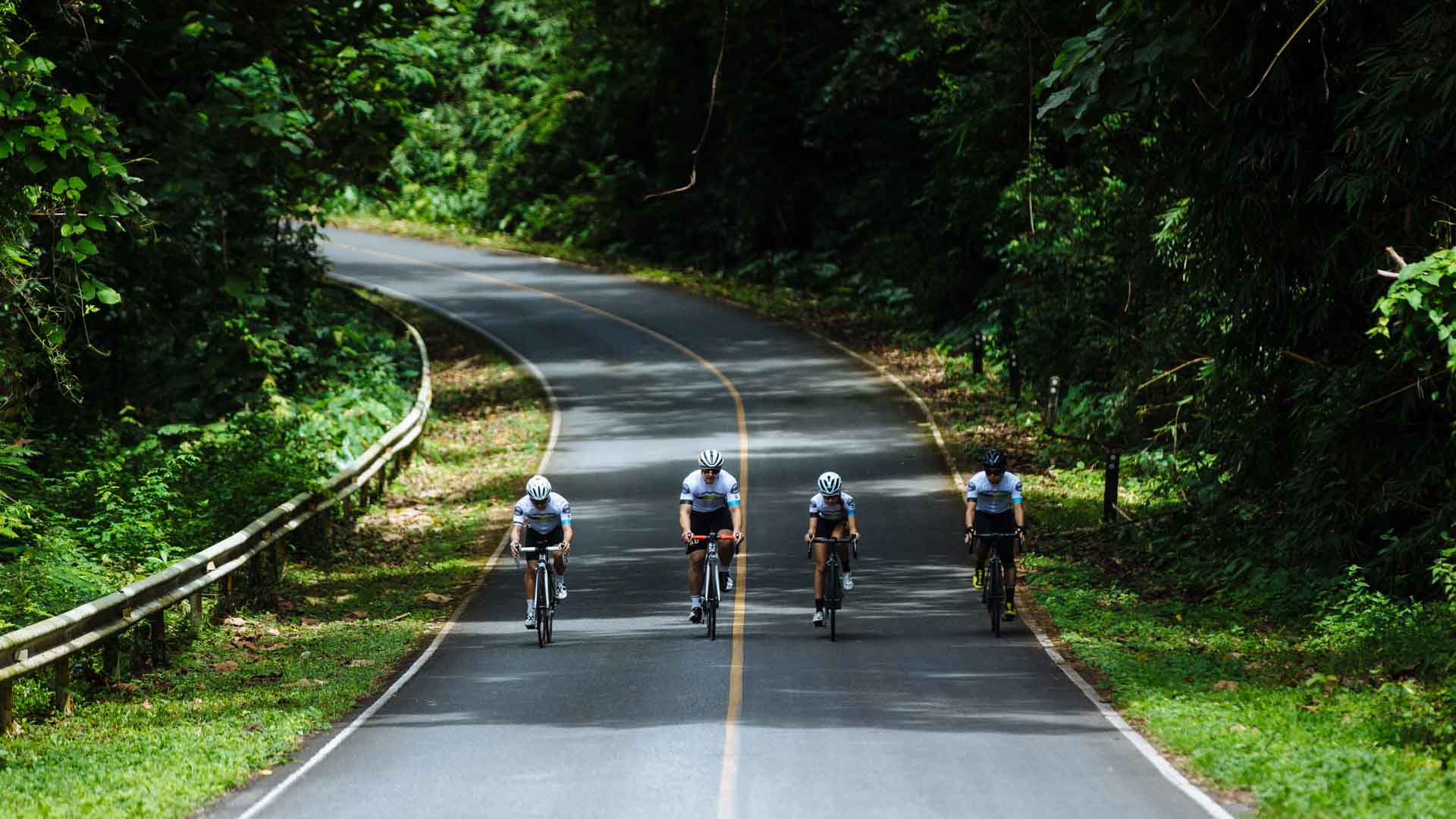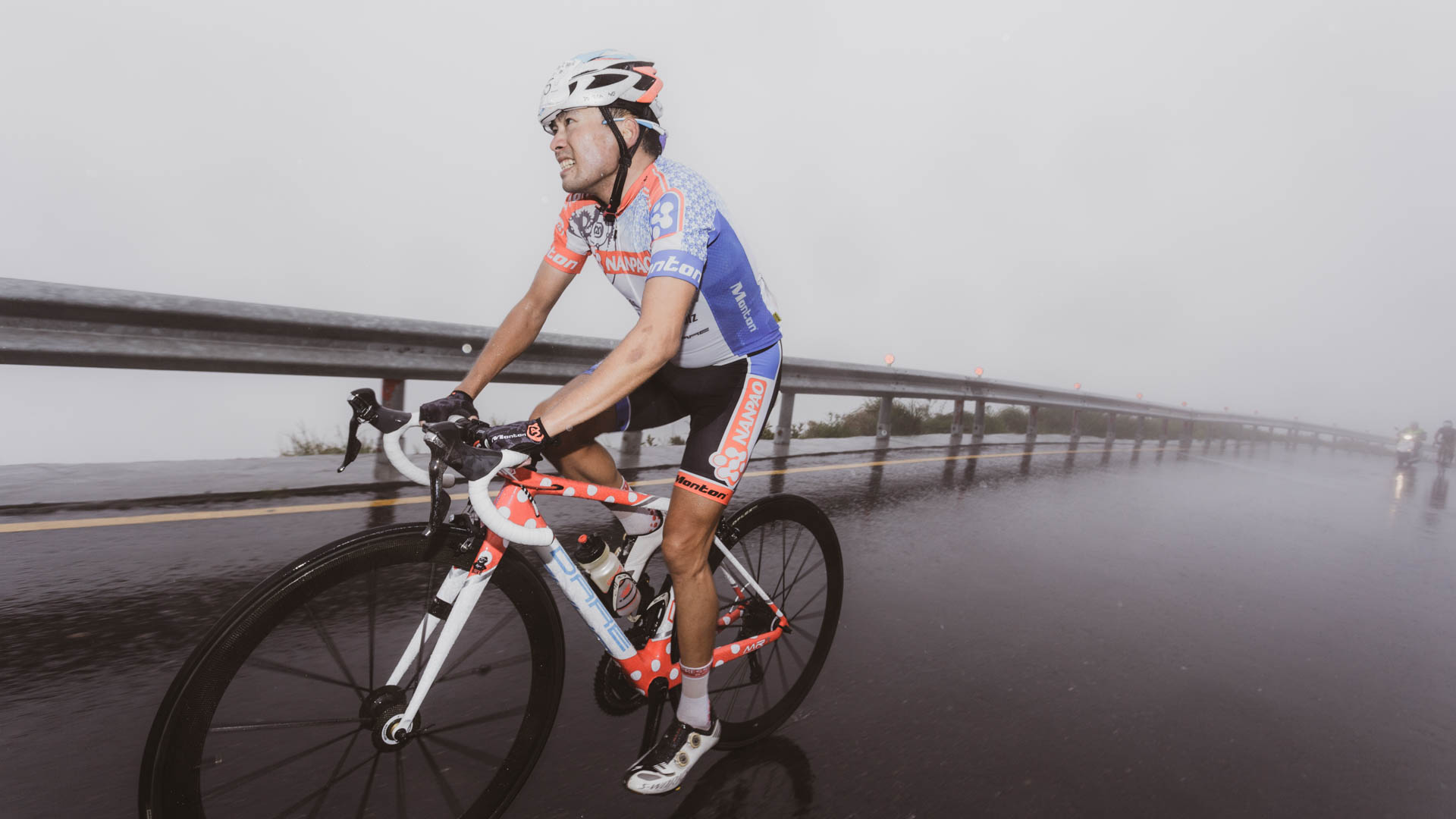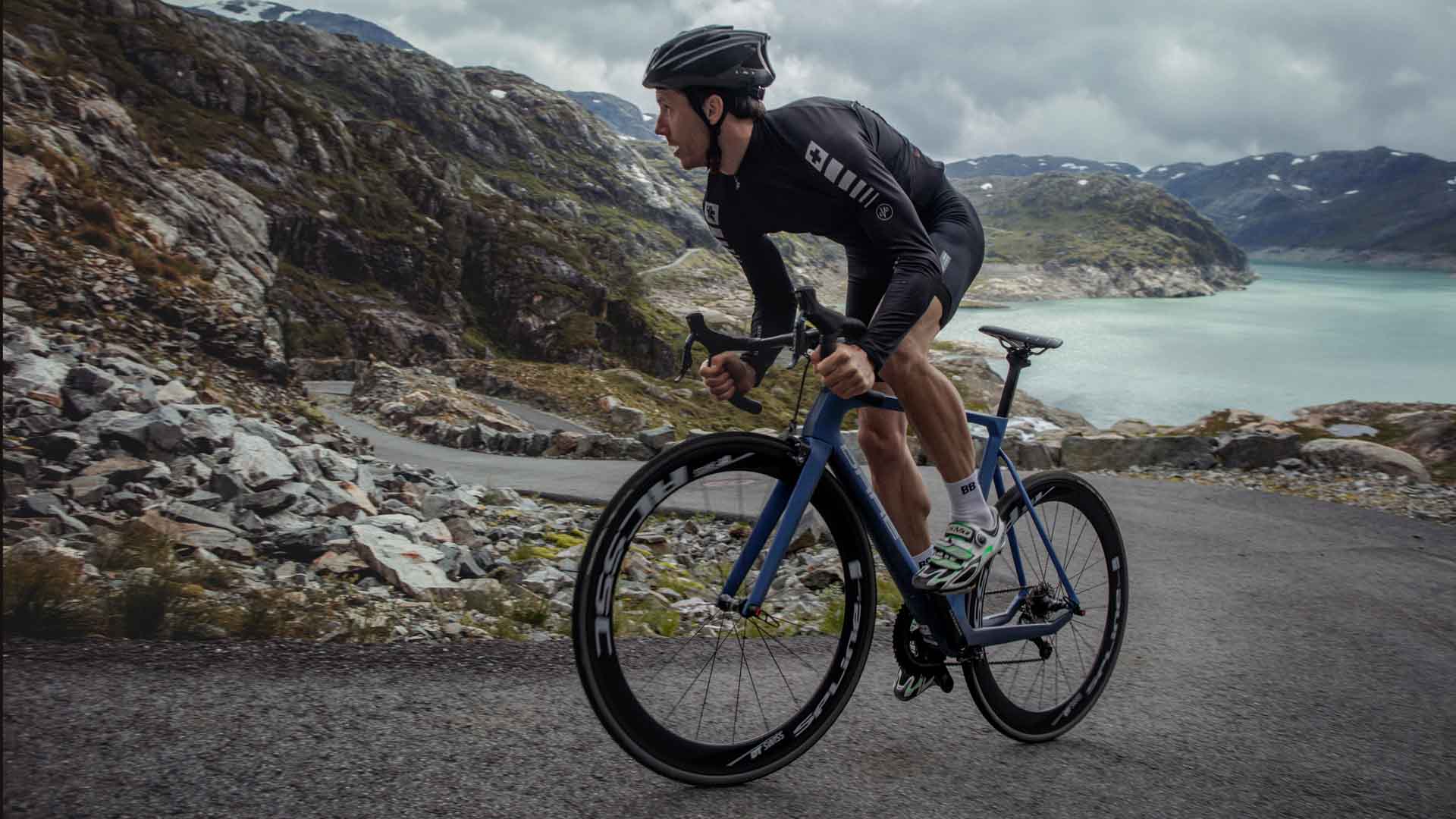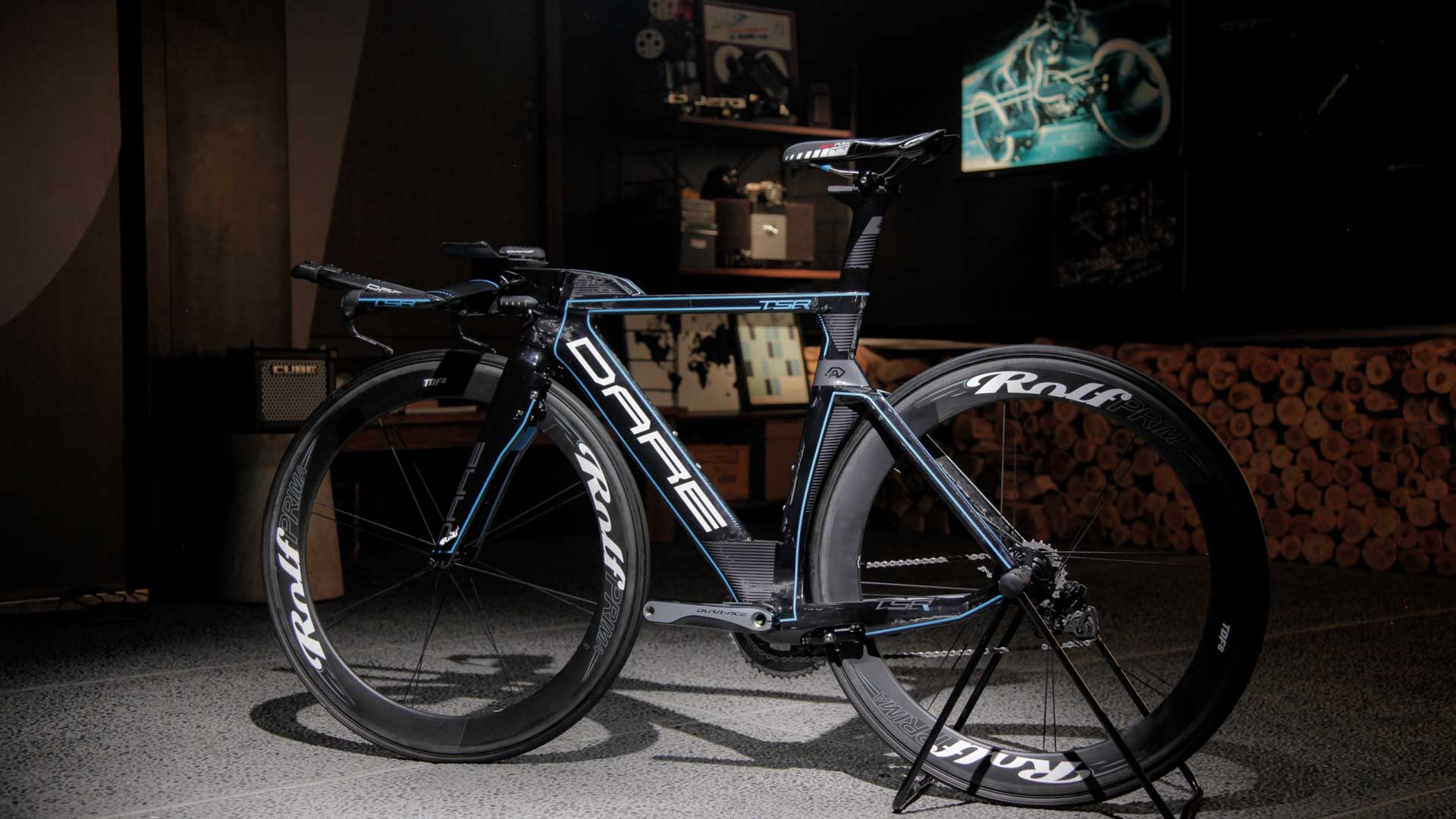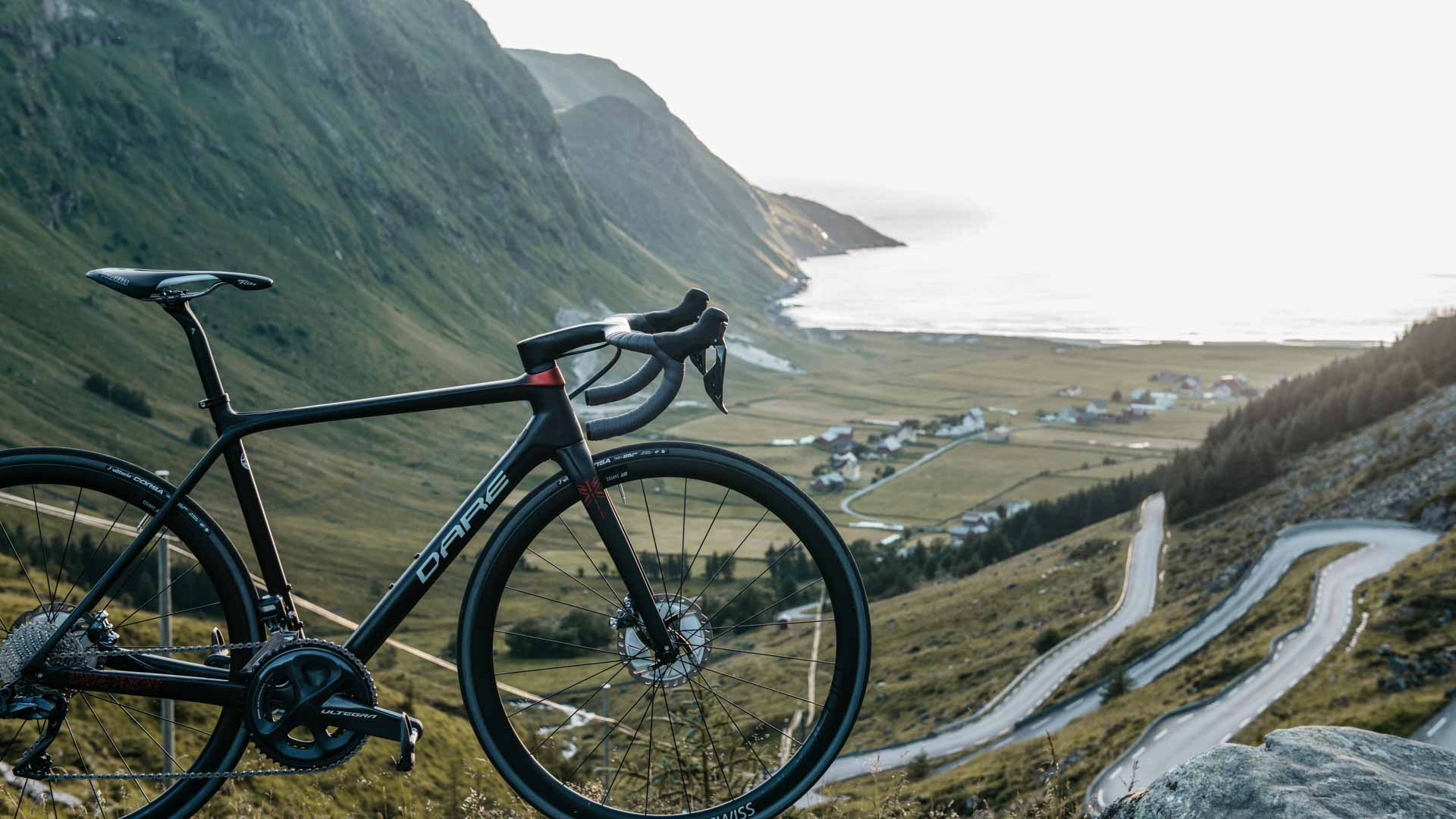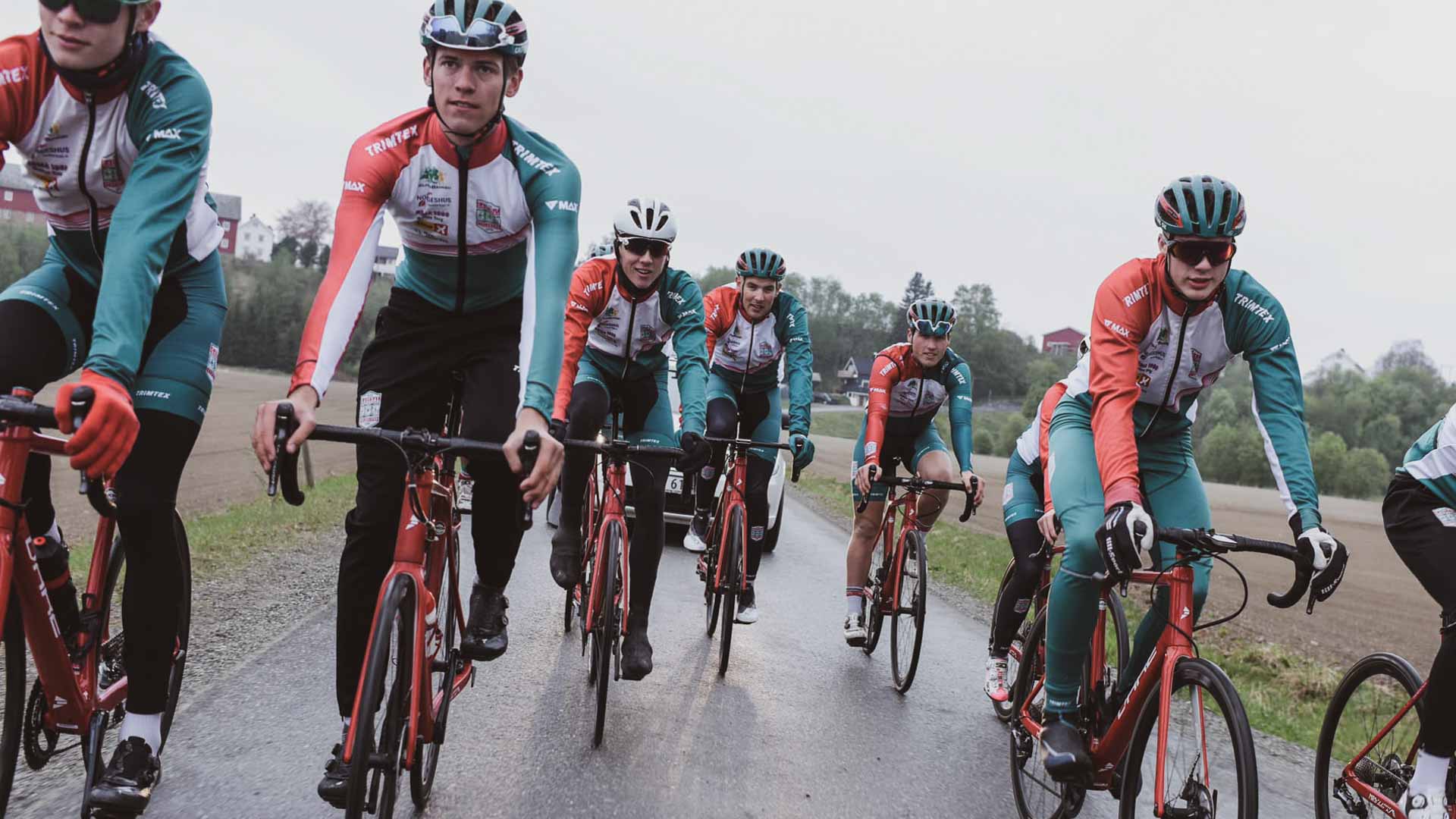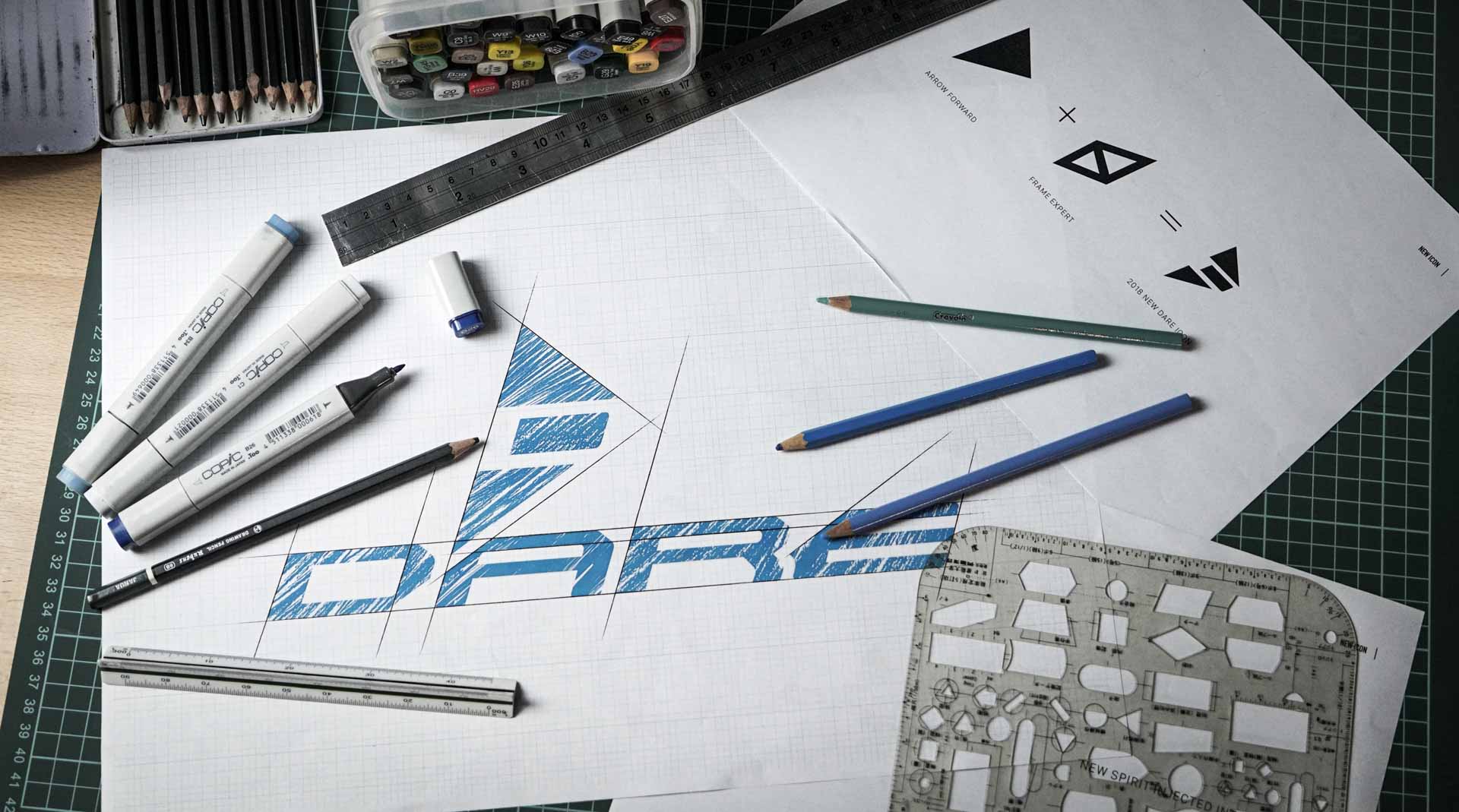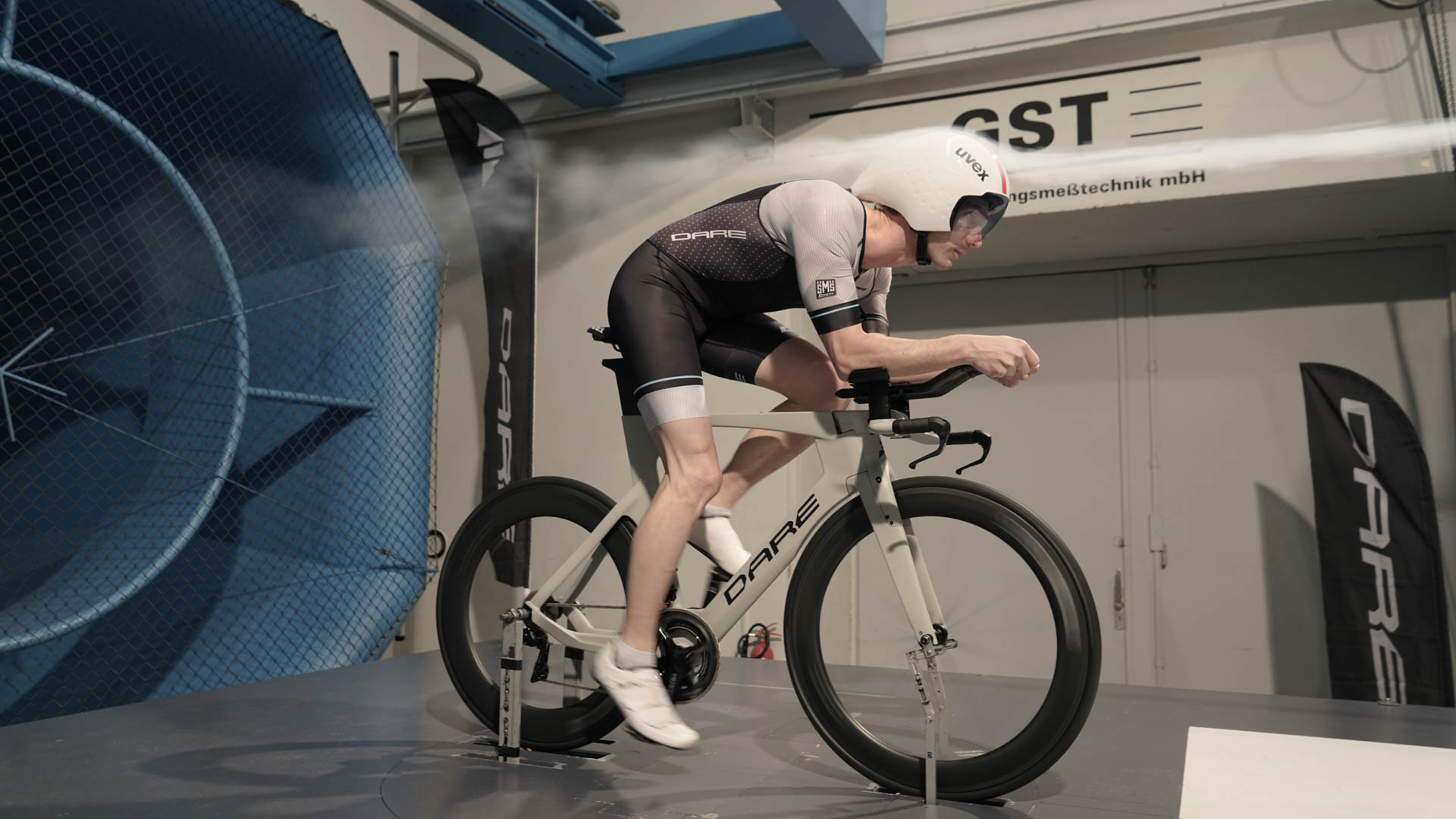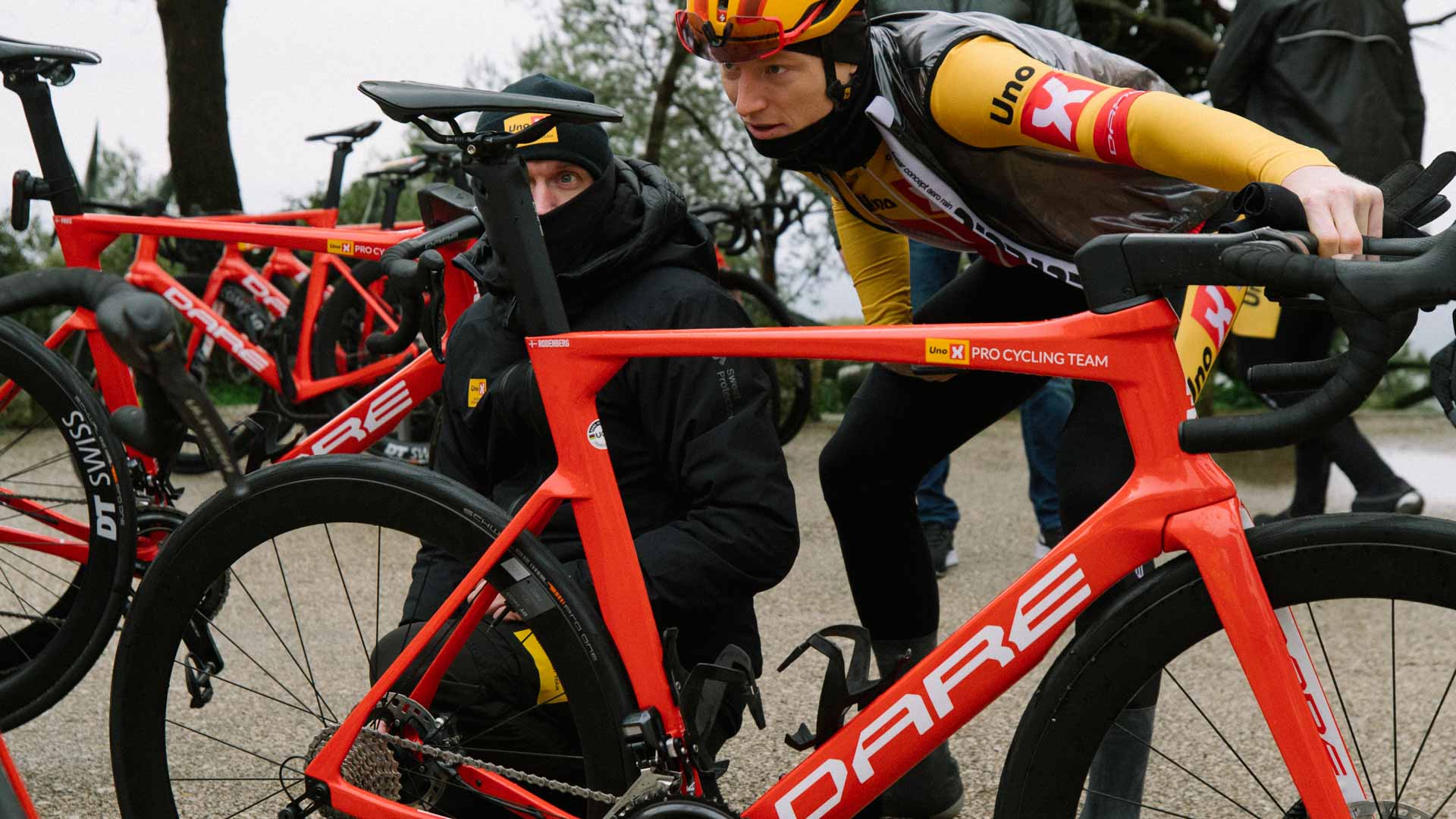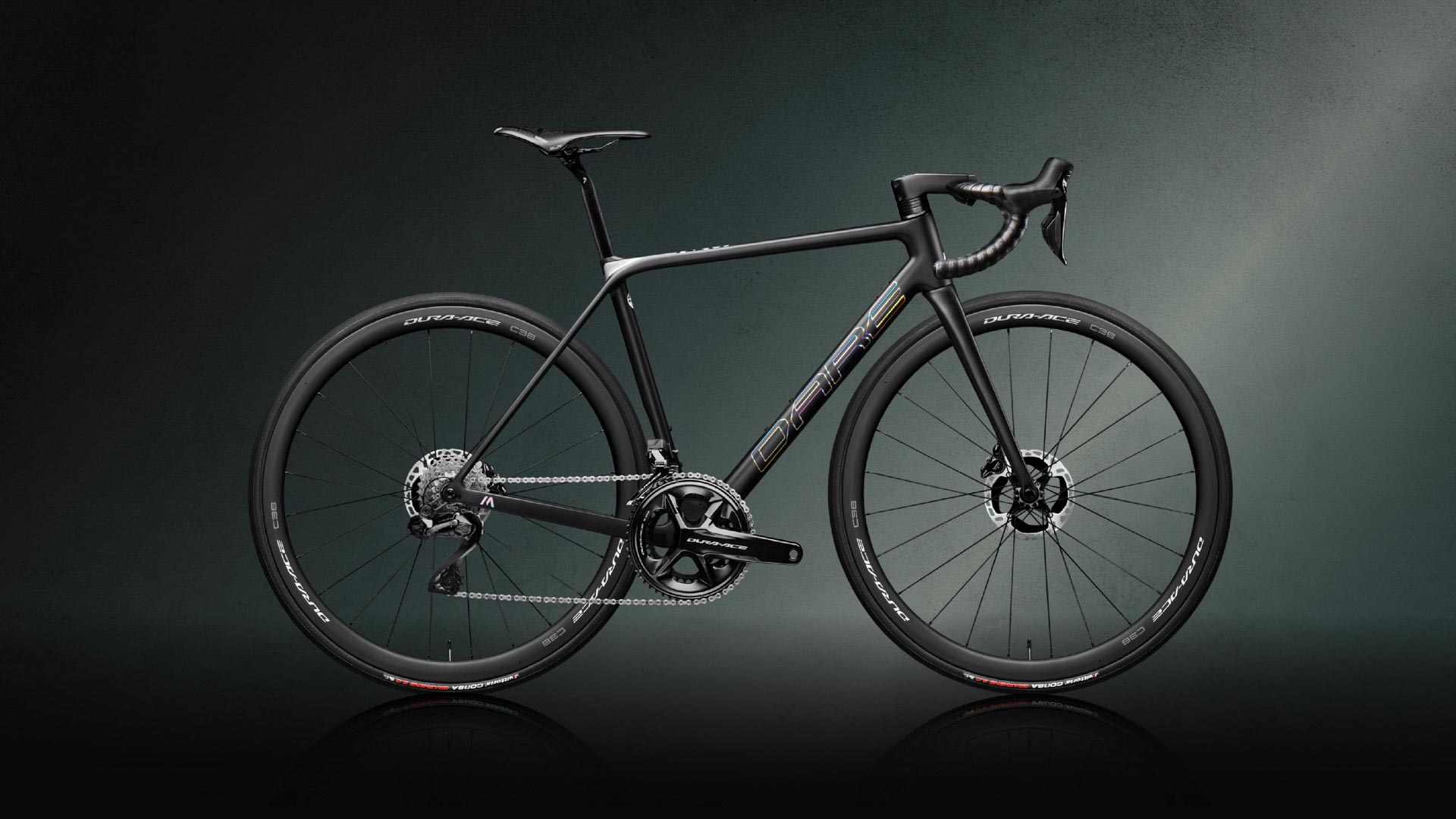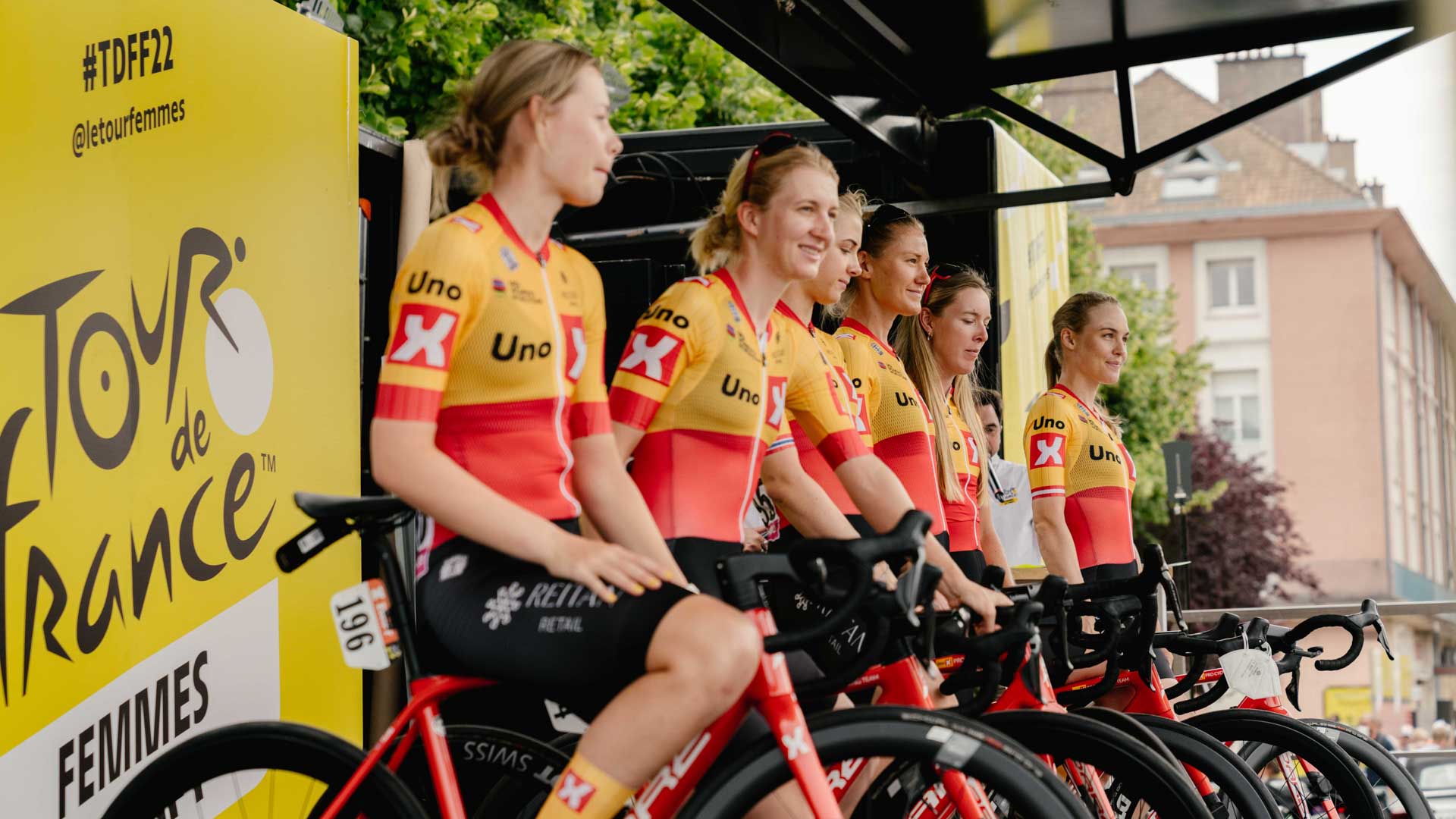 Cultivation
DARE's founder, cycling aficionado Jerry Chen, spent years in the cycling industry accumulating practical experience in each field before setting up his own carbon fiber frame factory, which has received investment and support from many European brands.
Born with a dream
In between their hectic schedules, Jerry and his partners often discussed their versions of an ideal bike, and so DARE was created to rise to the challenge of making beautiful products with real functionality.
The King of Mountain
DARE releases its first lightweight road bike, MR1, which emphasizes high responsiveness and utilizes aerospace-grade carbon fiber layered with an exclusive technique to give even more rigidity and control to the frame. The next year the MR1 takes first place at Taiwan's KOM Challenge, greatly increasing its exposure on the market.
Pioneer design
The aerobike VSR is born, its unique silhouette and double braking system putting DARE's innovation on wide display. At the same time the color customization system MYDARE is introduced, offering customers a wide array of stylish options to personalize their bikes with, and receiving widespread media attention and approval.
Expanding the product line
DARE's first time trial and triathlon bike, TSR, is unveiled, completing DARE's lineup of roadbikes.
Across Asia
DARE introduces a second generation of lightweight racing bikes, MR1s (supreme), designed with geometry suitable for casual cyclists as well and set apart by its special carbon fiber usage and hollow top tube. The brand's revenue also triples, and we gain many more distributers in Asia.
Customization upgrade
The disc brake roadbike MR1sDB and team color customization system OURDARE is launched. Whether it's a club, amateur team, or just a group of friends, OURDARE helps customize a cohesive look to show off the spirit of your rides.
Expanding overseas
DARE's branch in Norway is established. We renew DARE's branding, creating a sleek look reflecting global influences and an enthusiasm for elegance. Gravel bike GFX and endurance bike GFE are introduced, making DARE one of the few top brands with a fully represented road bike line.
Pro cycling
DARE creates an online system for assembly, assisting in sales across Europe. The same year, we establish a formal partnership with UnoX, pushing for Norway's first UCI Pro Team. The collaboration results in a second generation time trial bike, TSRf (formula), which goes on to break personal records in the ITT of Norway's national championships.
The champion
UnoX officially becomes a Pro Team, and rides the MR1sDB/TSRf to multiple victories in UCI races. From the accumulation of UnoX's feedback and wind tunnel testing came DARE's second generation of aerobike, VSRu (ultra). The freshly designed tube shapes and frame cut through air resistance and assist airflow with even higher efficiency, and combined with beautifully detailed paint, the VSRu proceeds to garner discussion all across cycling media.
New innovation
DARE develops new material patents, and unveils a new generation of all-around bikes, MA-AFO that features an ultra-lightweight and aerodynamic design along with high adjustability.
Entering prestigious races
After two years of preparation, the Uno-X Cycling Team officially registers the Uno-X Women's World Team. They race on the brand new MA-AFO in numerous World Tour races, including their pursuit of a spot on the podium at Tour de France Femmes.
The UnoX Men's Pro Team also enters the Classics and World Tour with VSRu for the first time, revealing DARE bike's high competitive strength in prestigious races.