【NEW】Optimize Your Speed: VSRu 2023 Upgrade
Mar. 22nd, 2023
Since the launch of DARE's aero road bike VSRu, the model has rapidly grown in popularity thanks to its unique look and responsive output performance. Shifting market needs and cycling culture pushed us to upgrade the VSRu for 2023, providing only top-of-the-line machines for our sponsored pro team Uno-X in their debut Tour de France.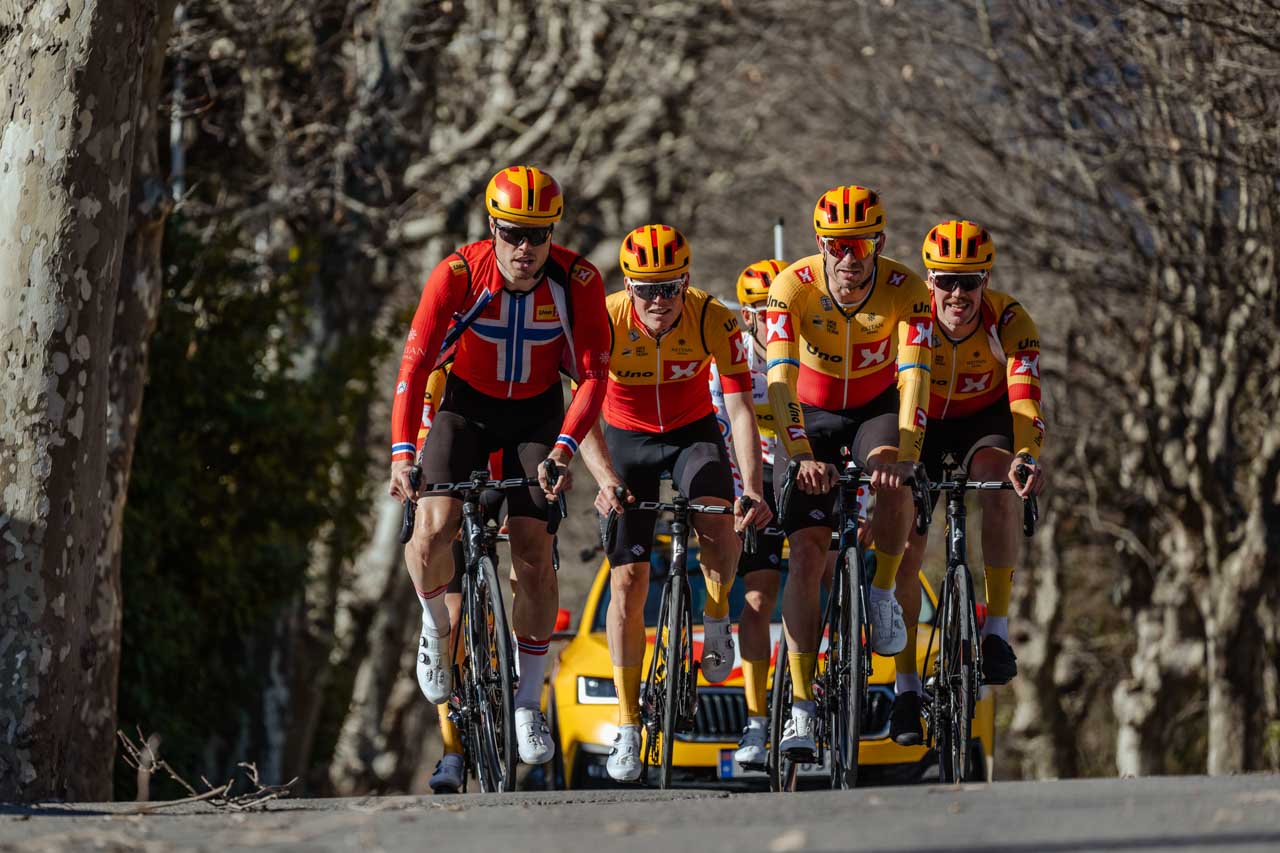 2023 Paris-Nice. Photography by Szymon Gruchalski
Within the first half of the 2023 season, Uno-X Pro Team nabbed multiple stage wins and even secured the polka dot jersey during Paris-Nice, showcasing VSRu's incredible capabilities whether sprinting or mountain climbing.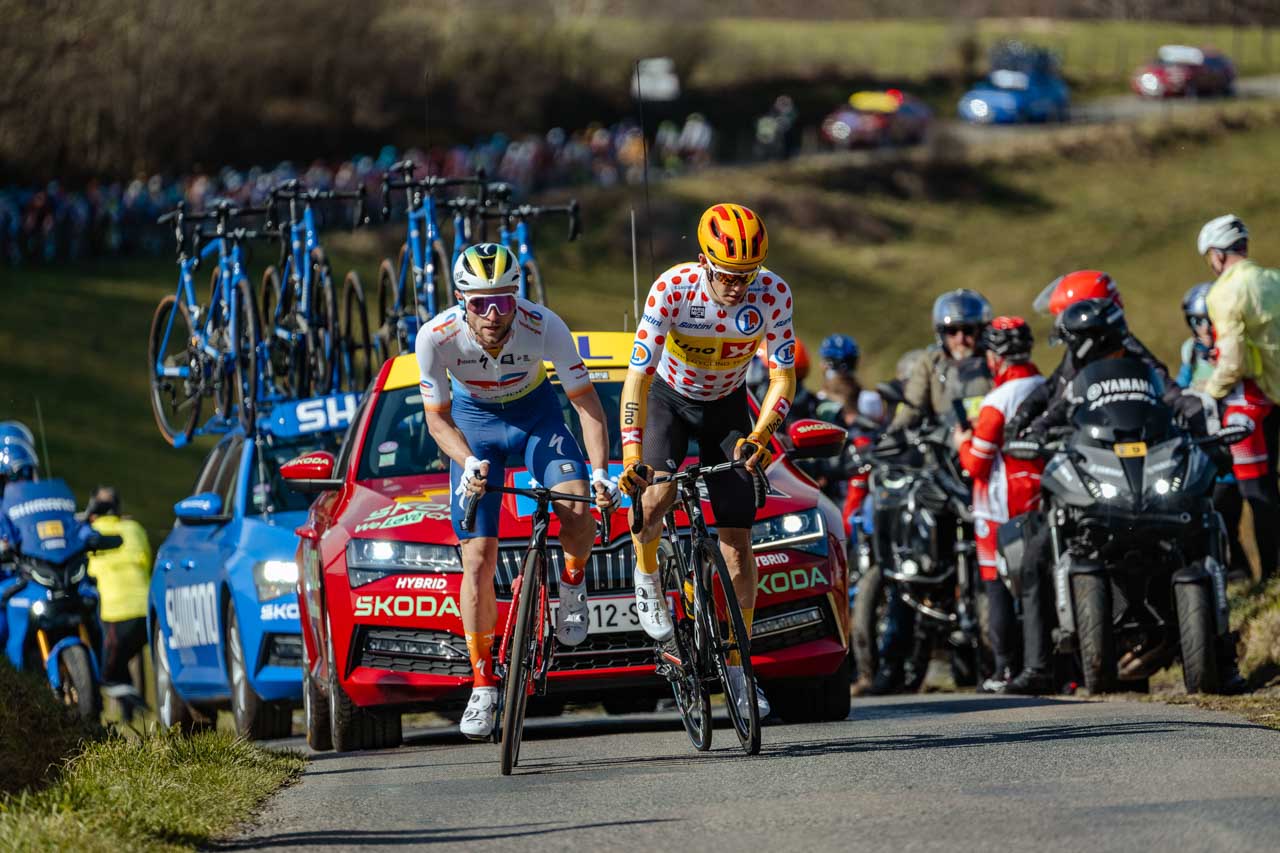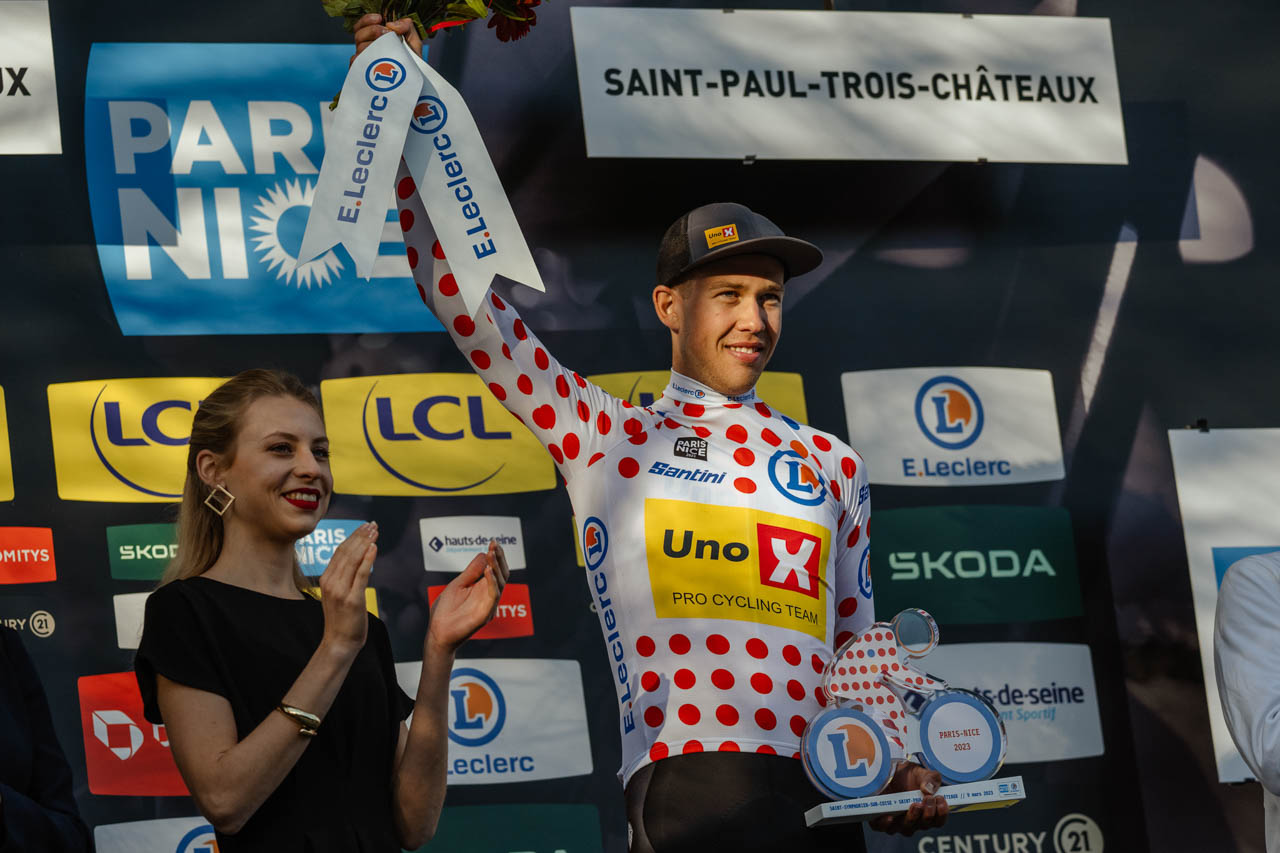 2023 Paris-Nice. Photography by Szymon Gruchalski
Standard Color- Flash Black
After multiple testing and modification, we are proud to launch the market version "Flash Black" in March. Flash Black features a matte black base, adorned with a shimmery metallic logo and glossy black linear designs, perfectly highlighting the VSRu's style and elegance, and capturing the essence of our pursuit for speed.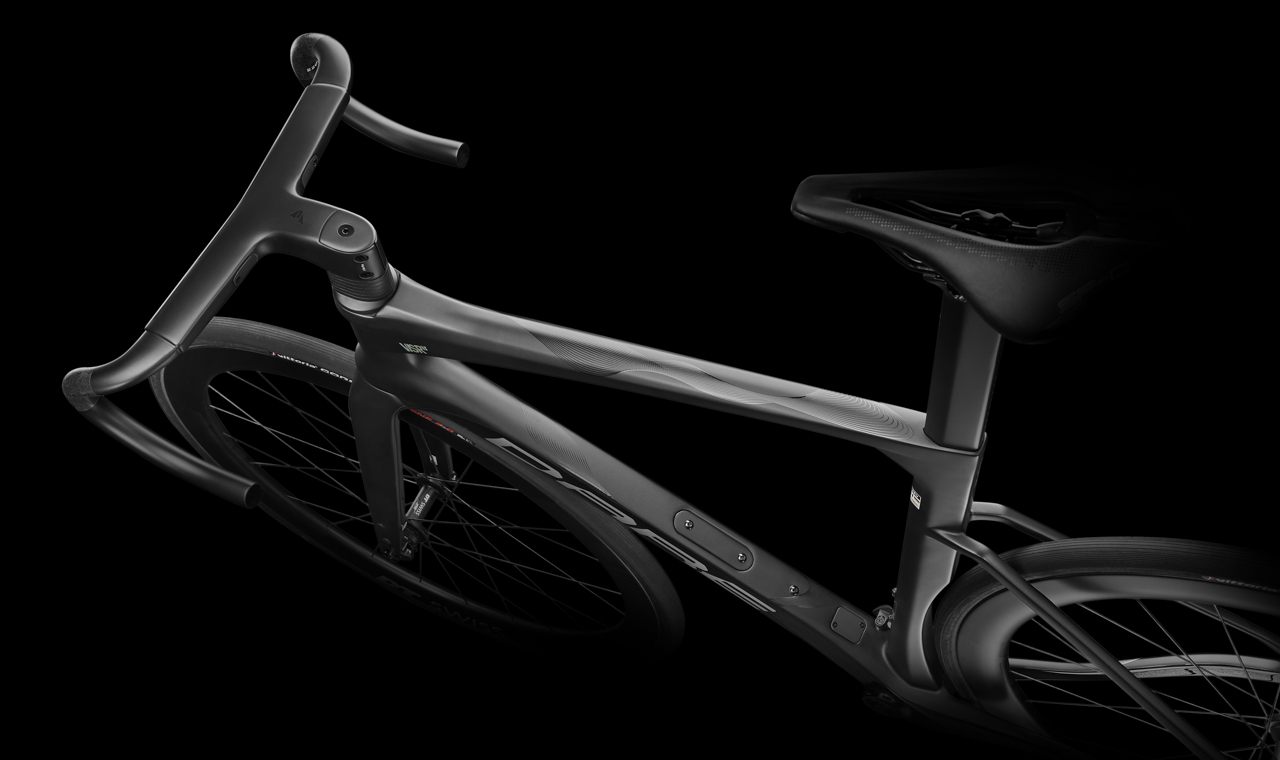 Aerodynamic Upgrade
Handlebars are a crucial aspect of cycling aerodynamics, as they're the first part to come up against air resistance. Our new AERO1v handlebars exhibit great drag coefficient numbers, and its slight five-degree V-shape allows for a more ergonomic top hold and aggressive riding stance. Cyclists can install secondary shifter tops for quick shifting in the top handlebar position, and DARE also provides a variety of handlebar sizes (including 360mm), so you'll be able to set up the most suitable handling for you.
In addition to the AERO1v, we also optimized the VSRu frame's aerodynamics based on CFD analysis and feedback from racers. The newly streamlined head tube and fork shape guide airflow past the seat stays with more stability.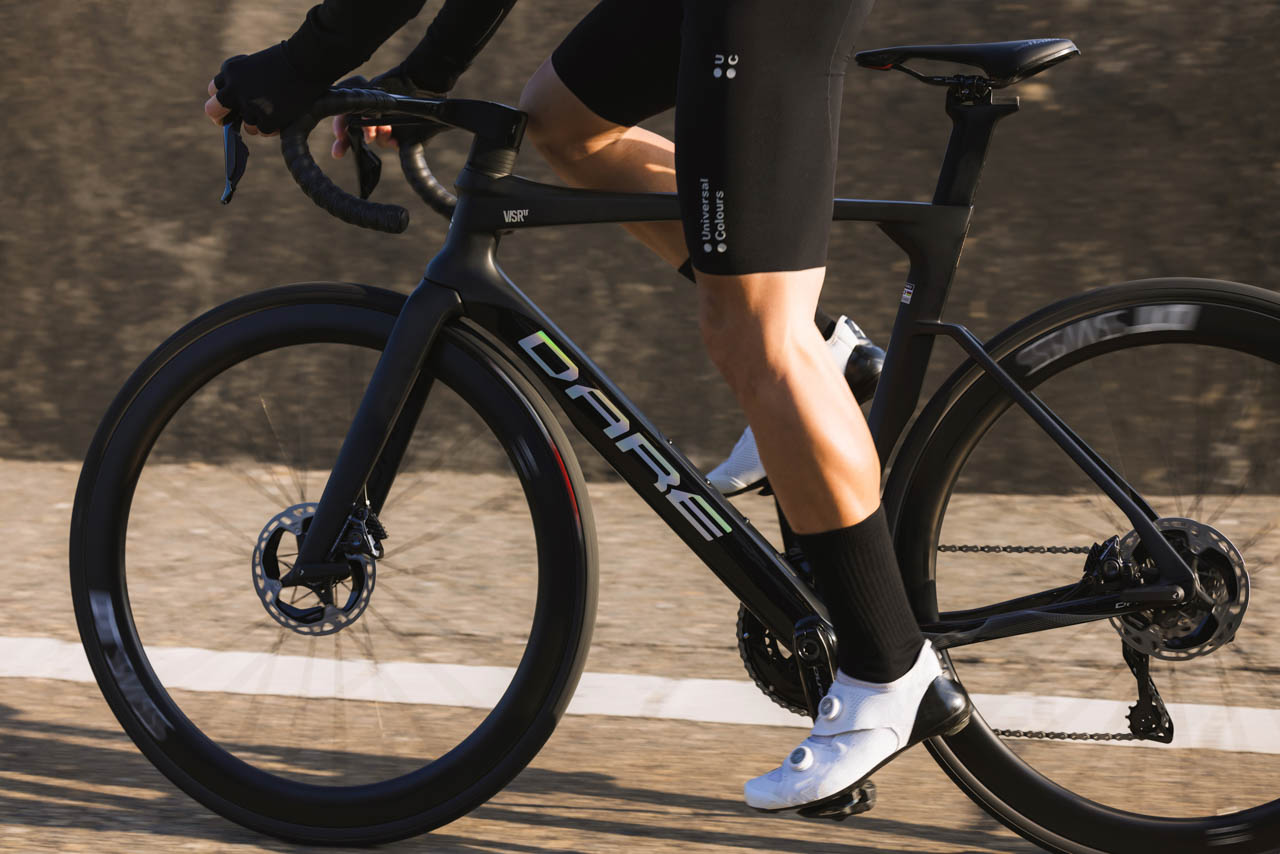 Performance Upgrade
Compared to the previous generation VSRu, our upgraded frameset is 6% lighter and 5% more comfortable. Not only does it provide more stability cruising on flat roads, but better handling over cobbles and mountainous terrain as well.
In recent years we've seen wider tire widths become mainstream practice for competitions due to their compliancy. The new VSRu can be outfitted with tires up to 30C, a versatile feature for managing different road conditions.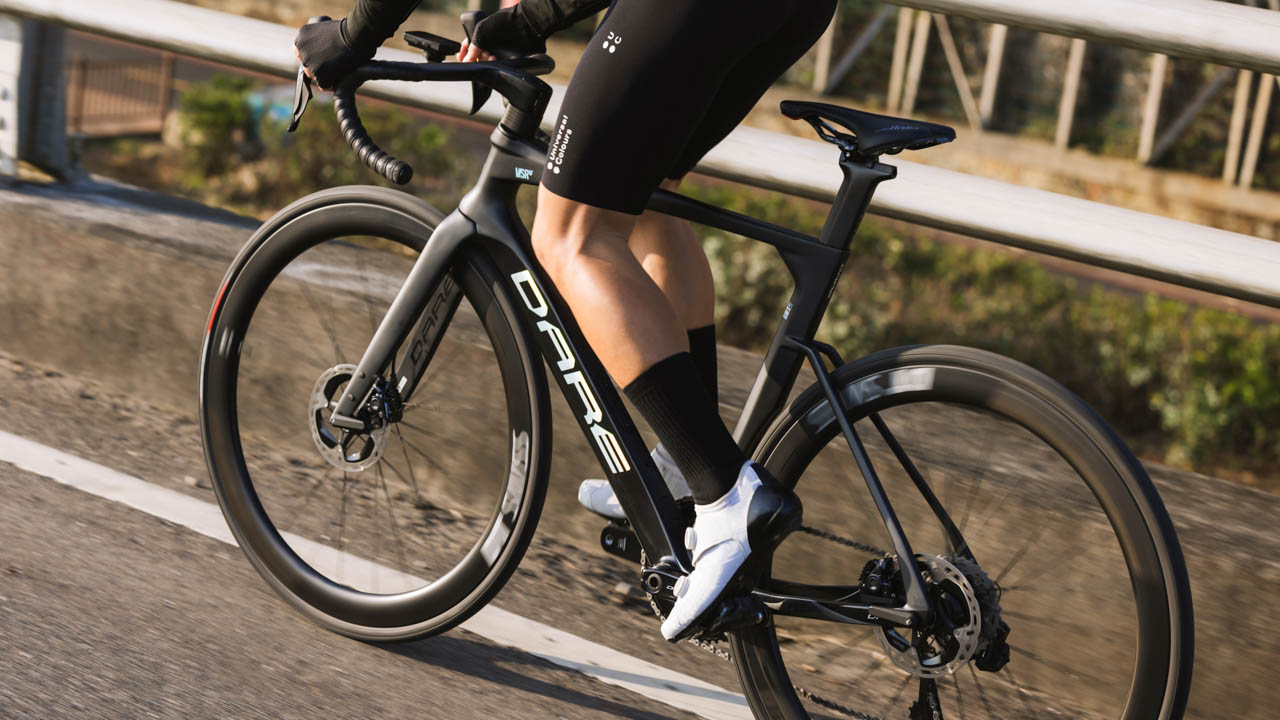 Photography credit by Jack Lin
MYDARE Customized Color Palette for VSRu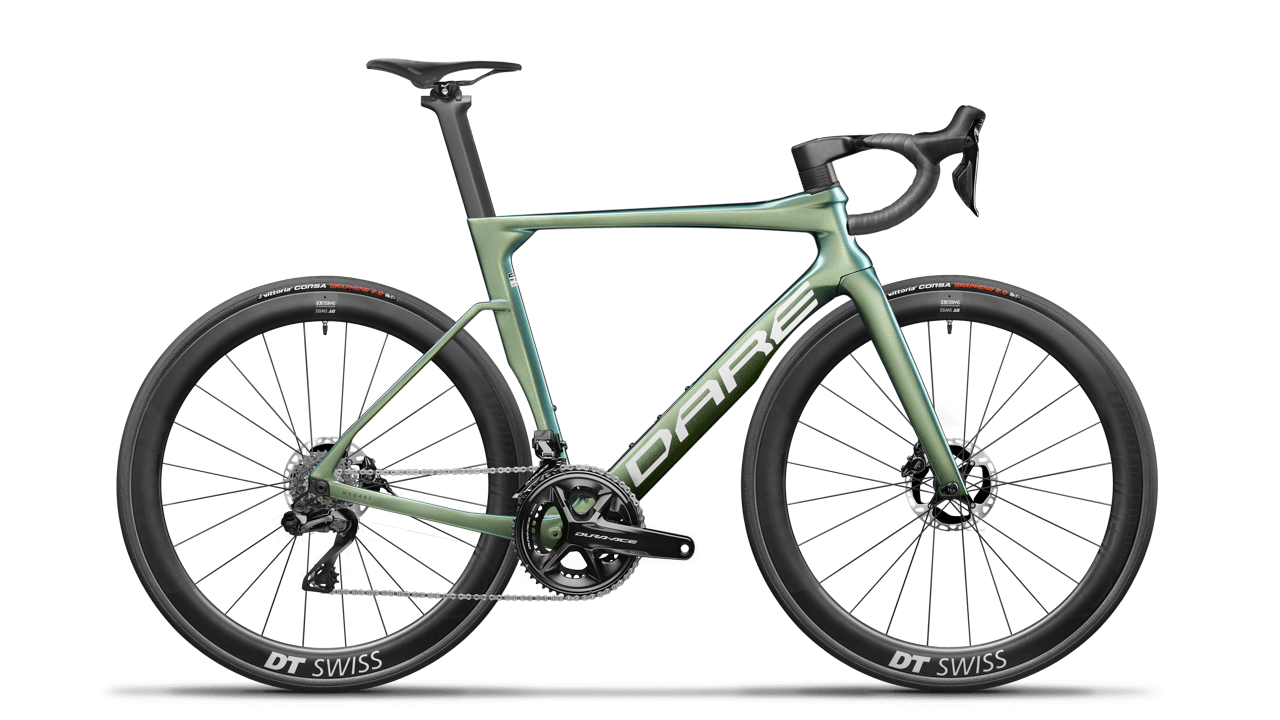 In addition to the standard color, VSRu will also be available to order in all MYDARE colors, so you'll be able to choose a palette personal to you!
With an innovative cockpit, optimized aerodynamic design, and upgraded features all-around, the latest VSRu empowers you with the tools to conquer new speeds.
Learn more features of VSRu's design.
Find a retailer to pre-order now!
There is more… All-New Handlebar Designs AERO1v and REMO
Those who have been following us for a long time have most likely noticed our dedication to handlebar design. Because handlebars directly control handling, their quality and design crucially influences the riding experience overall. In the first half of 2023, DARE simultaneously released two new handlebars, the integrated AERO1v and lightweight REMO handlebars, both based on market trends and integrated systems. If you're in search of cutting-edge performance, look no further!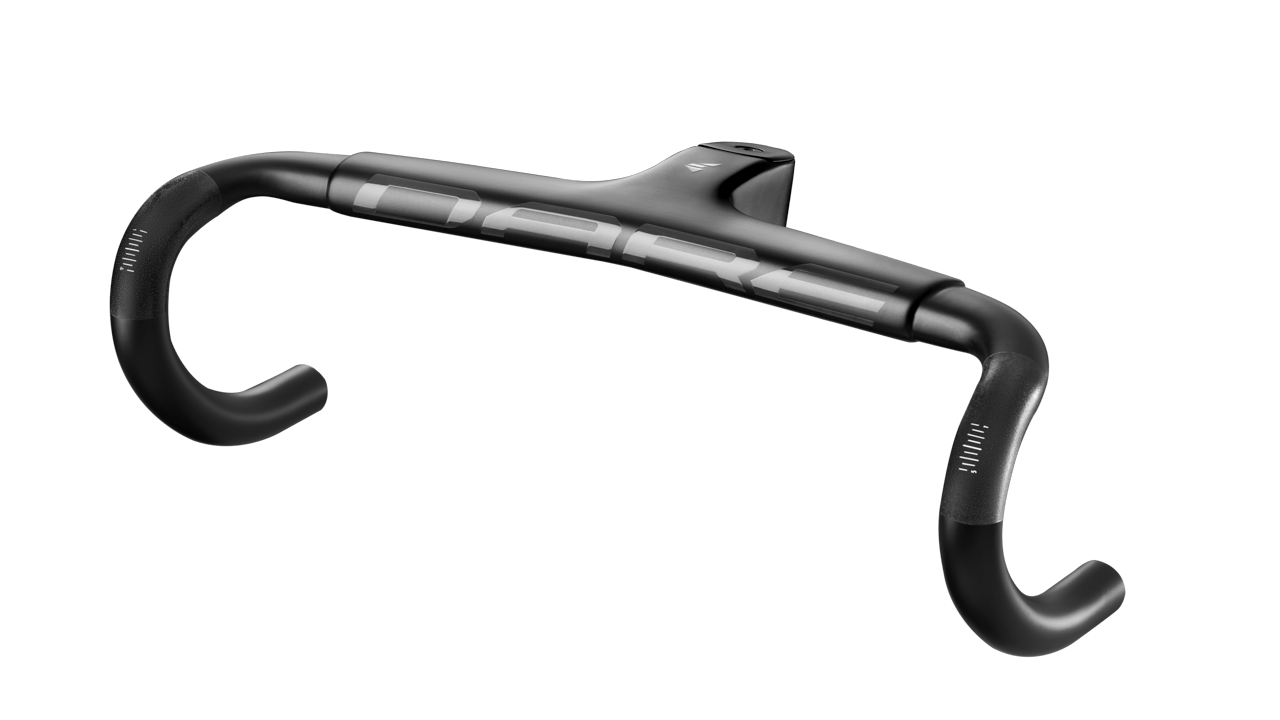 AERO1v Integrated Handlebars
- Five-degree V-shaped top position handlebars for improved control and riding position
- Built-in mounting holes for Shimano's newest satellite shifter tops (SW-RS801-T), enjoy the luxury of quick and seamless shifting!
- Elegant matte black base paint with a glossy DARE logo
- Limited for use with DARE VSRu 2023 / MA-AFO models
- REACH: 80 mm STACK: 133.8 mm WEIGHT: 350g(+-10g ,105-400 mm)
- SIZE(mm): 80-360 / 80-380 90-360 / 90-380 / 90-400 / 90-420 105-360 / 105-380 / 105-400 / 105-420 120-380 / 120-380 / 120-400 / 120-420 130-400 / 130-420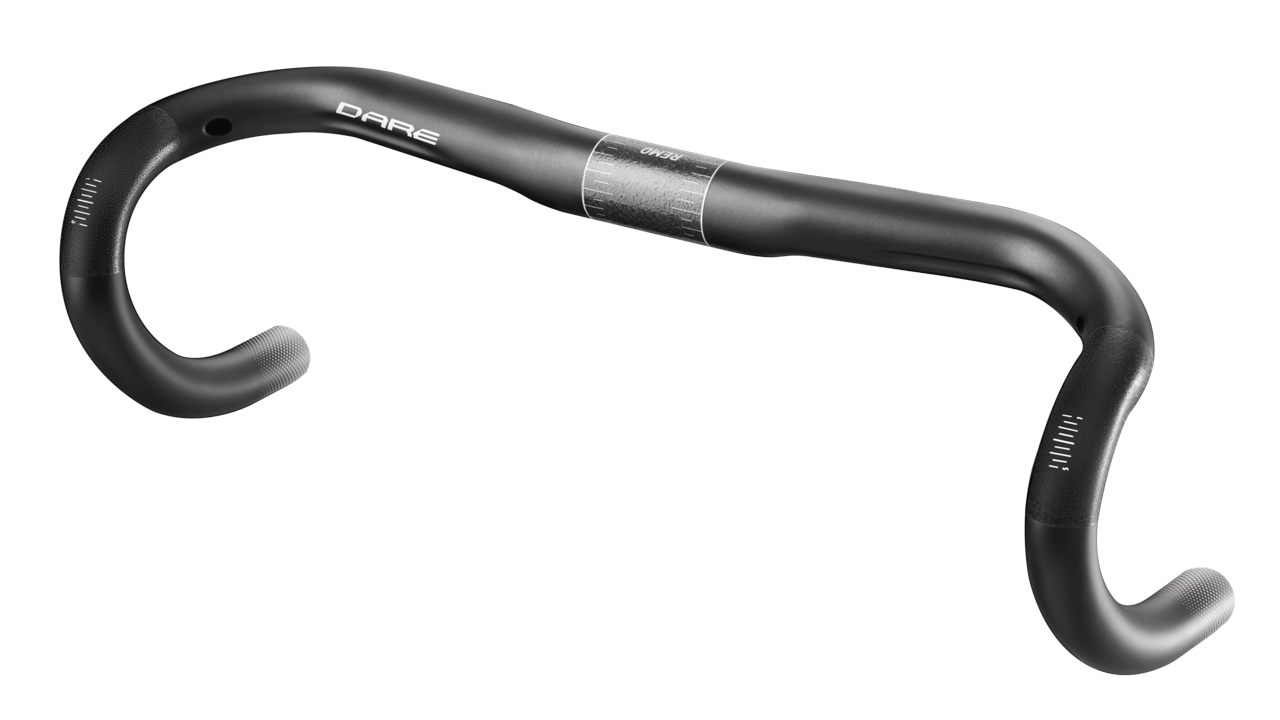 REMO Lightweight Bars
- Ergonomically designed for efficient power output
- Built-in mounting holes for Shimano's newest satellite shifter tops (SW-RS801-T)
- Elegant matte black base paint, handlebar widths available down to 360mm
- Compatible with most 31.6mm stems on the market
- Size(mm):360/380/400/420/440mm
Back to News