Joan's FXT – A Serene and Majestic Road Movie (Part One)
"My goal isn't to complete the race, it's to find out how far I can get." - Joan Hsu
After finishing the Challenge Taiwan triathlon in April, coming in first in her group, Joan Hsu immediately jumped into training for the summer's KOM. Gradually a small thought grew larger: maybe she should try FXT next?
In the next moment, she was already looking back on her FXT training so far.
2022 - Challenge Taiwan 226, 1st place in F25-29 group
2023 - IRONMAN 70.3 World Championship Qualifier
DARE Bikes sponsored ambassador
Rapha Taiwan Woman Ride Leader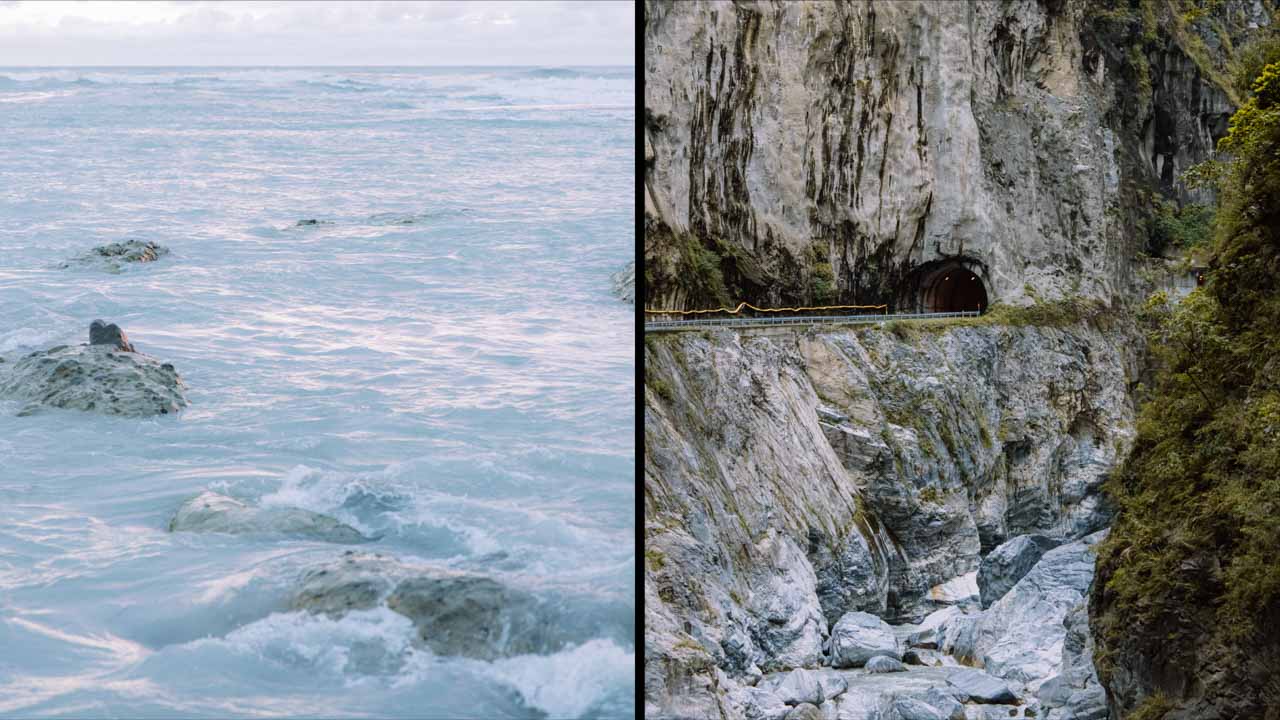 Formosa Xtreme Triathlon (FXT) is Taiwan's most dangerous and challenging long-distance triathlon, and is currently Asia's only extreme triathlon.
Just how difficult is FXT? Its total course stretches 226 kilometers, with the starter pistol fired at the Xiugulan River estuary on the cusp of winter. After swimming 3.8 kilometers in the open ocean, racers jump onto their bikes and pedal to northern Hualien, then beginning the ascent eastwards towards Wuling. This section is also the course of KOM, King of the Mountain, and spans 180 kilometers up to an altitude of 2374 meters above sea level. The final test is a full marathon, 42 kilometers, up to Hehuan Mountain's main peak at 3417 meters above sea level.
Because participants need to be able to handle the change in altitude, strong winter winds, and the temperature drop at night, their physical fitness is first assessed by event organizers to ensure everyone's safety. If the difficulty of FXT is still hard to imagine, let the numbers speak for themselves- during the event's first year, only 20 participants finished the race, and 1/6th of the total participants were eliminated before the first cut-off time. To this day, no female competitor has completed the race.
DARE to be Yourself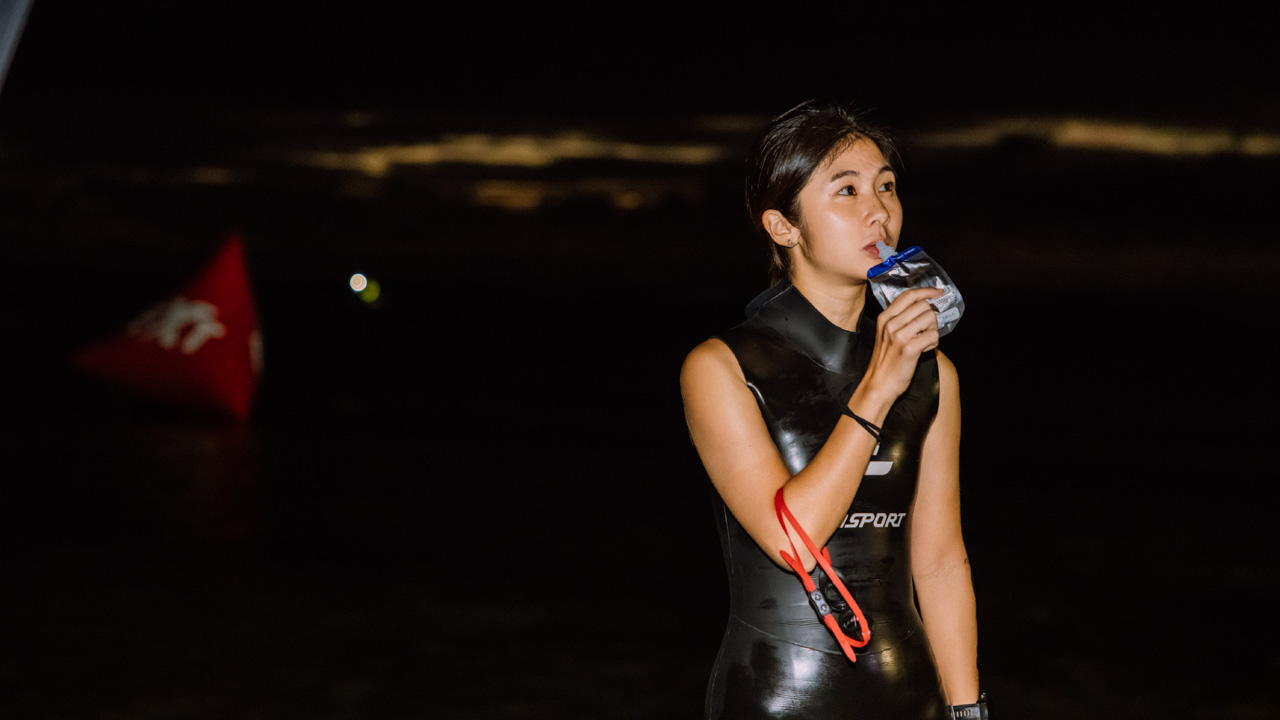 Joan signed up for the race without any fuss, as per usual with her personality. She continued to train every day.
"My lifestyle hasn't really changed, I've always liked doing these kinds of things."
On weekdays she wakes up at 5 a.m., takes her dog Miller for a walk, and starts biking at 5:30 a.m. After two hours of cycling, she arrives home and showers, then goes from her home in Yonghe to her workplace in Shizhi. At the end of the workday, training picks back up again with swimming at the local recreation center. She gets home at 9 p.m. She smiled when she described her schedule as easygoing, much like going to the market to buy groceries.
If there's no rain in the mornings, Joan usually likes to ride up to Maokong. There are 3-4 routes to choose from, the summer sun rises quite early, and there aren't many cars at dawn. It's a relaxing atmosphere that's rarely present in the city. On the way up, Taipei slowly unfolds over the mountains, a view left behind as you turn around to descend back into the concrete jungle.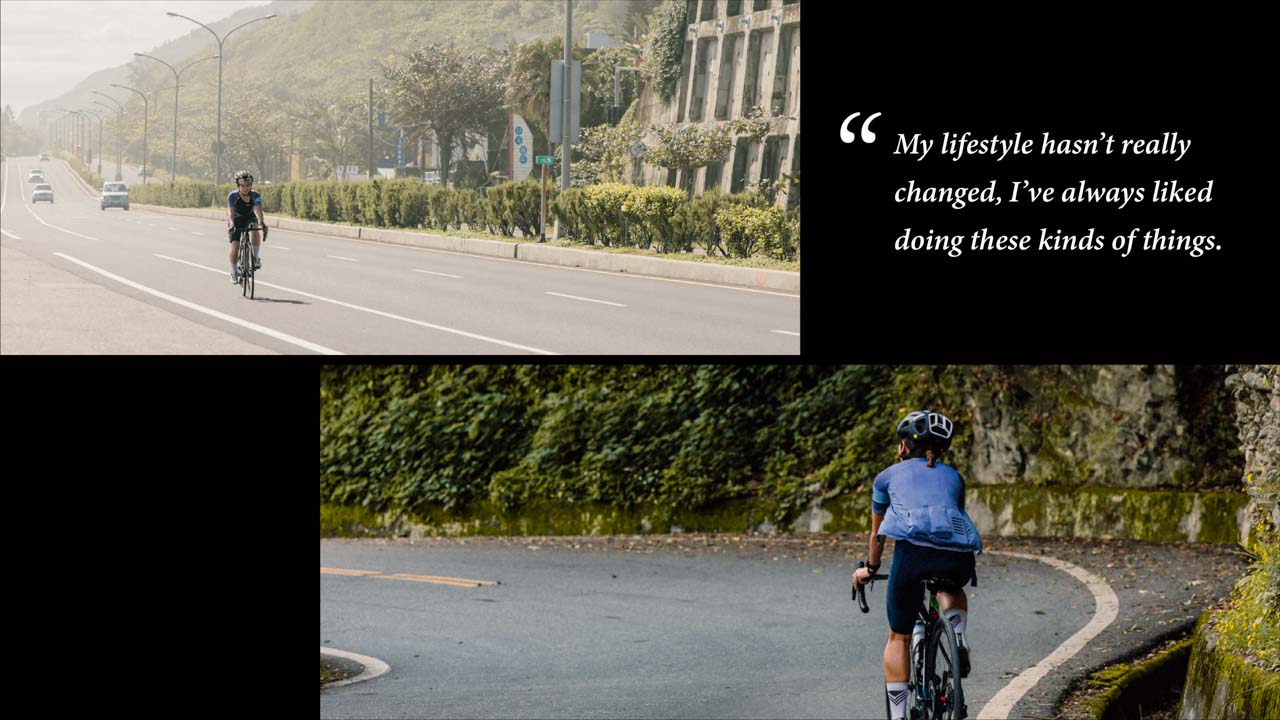 Having taught swimming classes at a recreation center before, swimming was the least of Joan's worries in a triathlon. But she was used to swimming breaststroke, which mostly relies on the legs to move forward. This would put too much strain on her leg muscles right before the grueling cycling section. So she signed up for once-a-week lessons on freestyle stroke, determined to improve her freestyle swimming. Although FXT's swimming distance of 3.8 kilometers would be easy for Joan, the time constraint of two hours was concerning. She hoped she could shave five minutes off her current swim time.
"From doing okay to having extra time left over is far more difficult to achieve than one would think, some people train an entire year to cut just one minute off their time, and even that is a big accomplishment."
Seeing her wake up early and come home late time and time again, Joan's boyfriend would always ask her why she insisted on such a tiring schedule. A bystander would view it as tiring perhaps, but Joan insisted it was not that bad. When you have a goal in mind, it keeps your body going, and Joan always knows what she wants.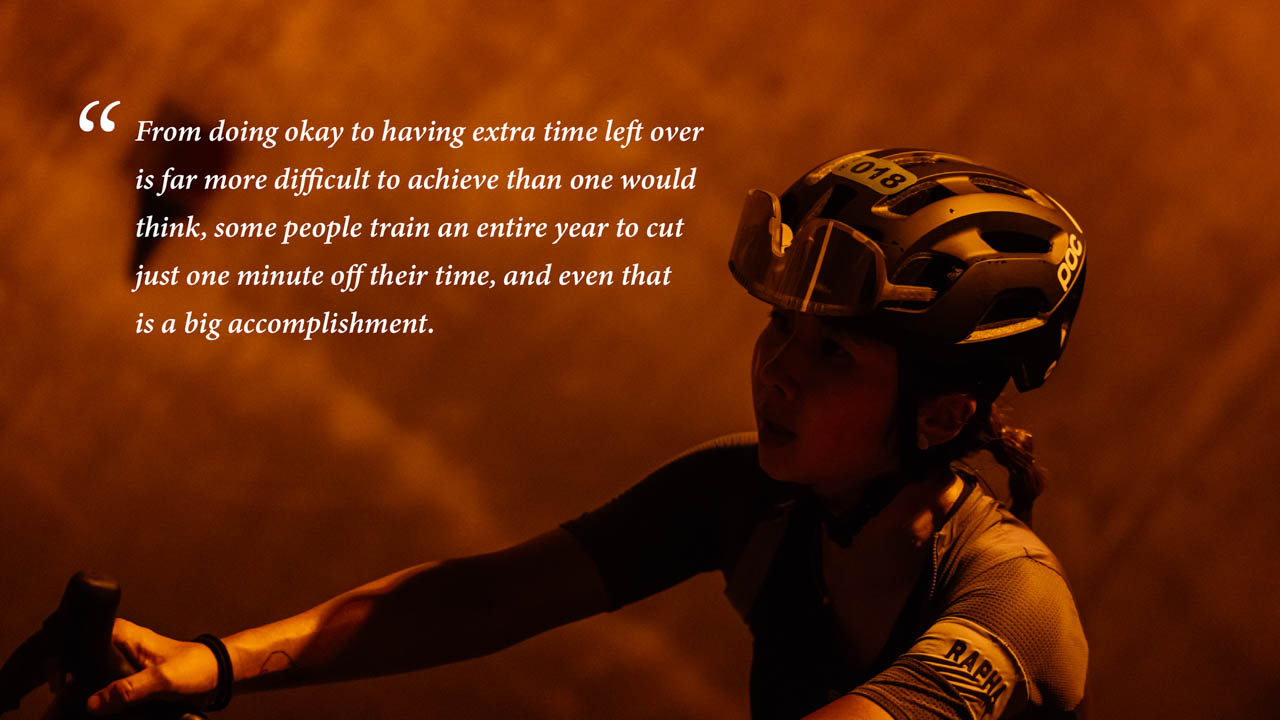 She laughs, "I've always really understood myself, that's one of my virtues."
"I used to give up a lot, since I'm not the type to judge myself for not reaching a goal. But this time I'm determined not to give up."
There's a box on the FXT application to tick for optional insurance, if you feel like backing out of the race before it's begun, the organizers will refund 80% of the fees to you. While training in Hualien once, Joan met another cyclist who told her he had decided to use that insurance and give up. "I'm not planning on using the insurance, I'm happy to be training…for now, so I have no reason to give up."
DARE to TRI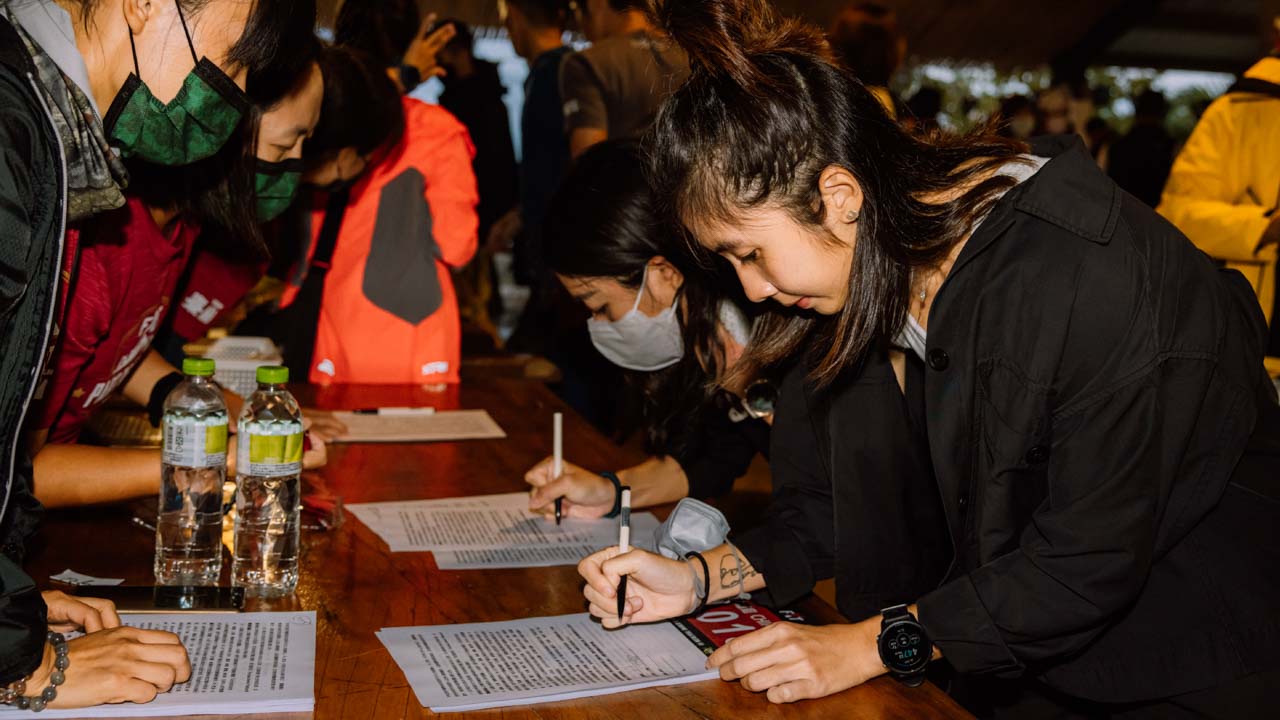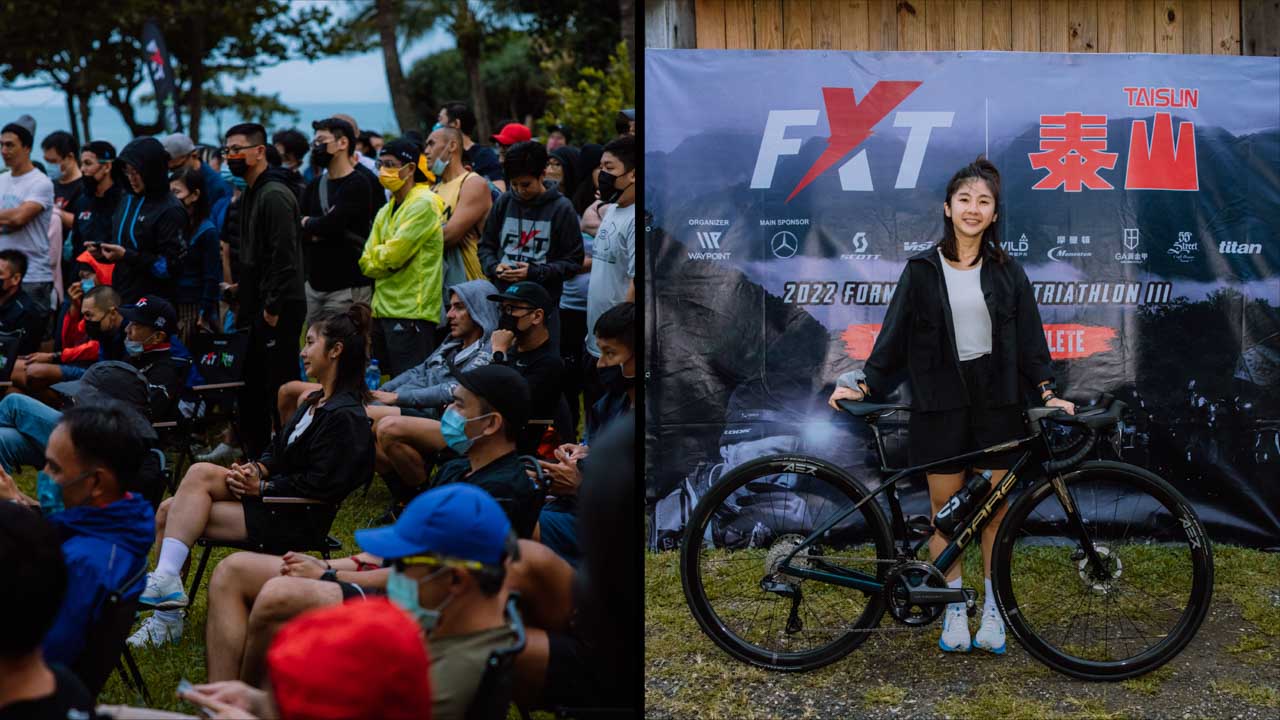 Compared to other FXT competitors, Joan's team was very small. Other than our film crew, her support team included only her boyfriend, younger sister, accompanying runner, and technician. A support team plays a crucial role on the FXT course. The 18-hour race includes food stops, clothing adjustments to temperature, speed recommendations, and other aspects where the athlete and support team must work closely together.
Joan's not the kind of athlete who needs encouragement. Only she best knows her physical state, so her support team simply needed to straightforwardly inform her of race conditions and stats. She was also sure that they would gracefully handle any emotions from her during the race. "If I'm angry or unsmiling, they won't think anything of it."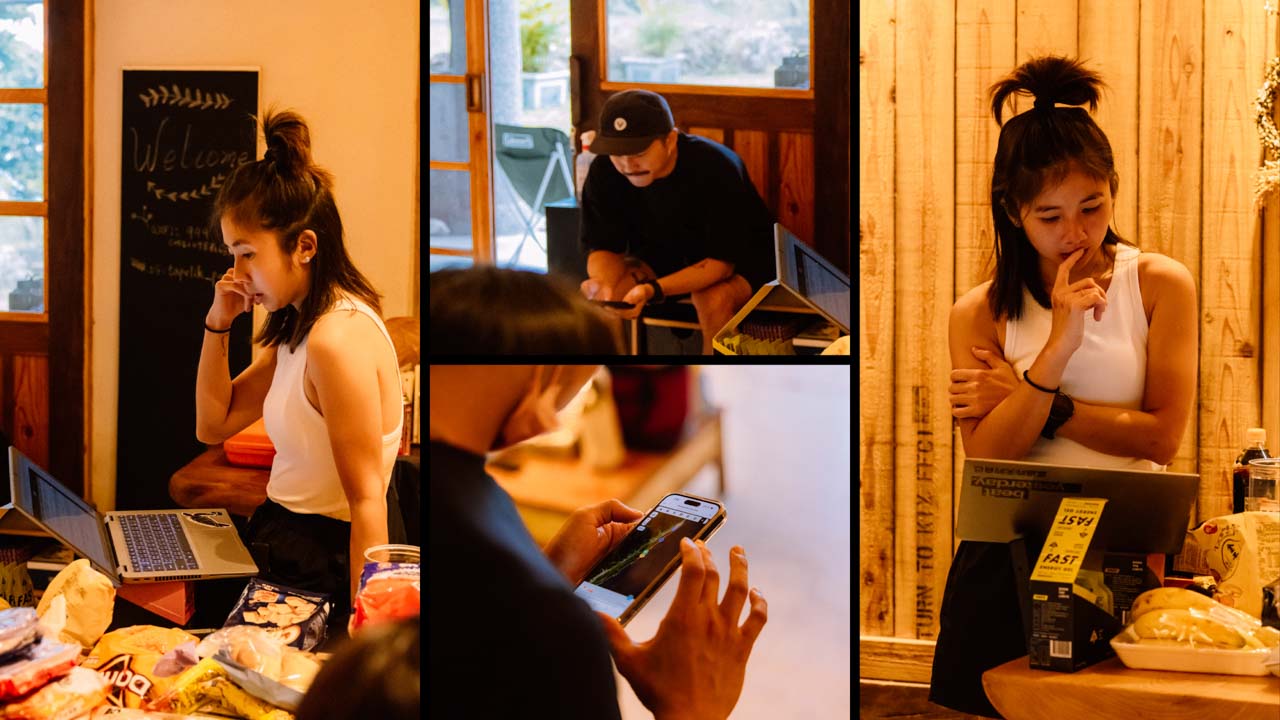 The day before the race, Joan and her team gathered at their bed-and-breakfast to finalize the support team's plan. Race conditions vary depending on the weather, and the previous two years both sported low temperatures and a bit of rain, with many competitors bowing out for fear of hypothermia. The team formulated two plans, and if it rained, they would give Joan more food to keep up her energy. A month earlier Joan had traveled to east Taiwan to ride the entire cycling section of the race. If the weather was good, she was confidant she'd be able to make it through the cycling portion. However, the course poured rain in the days leading up to race day and road conditions were an unknown, so all was up in the air.
Still, Joan looked as relaxed as ever. To the prepared, all that's left is to give it their best shot.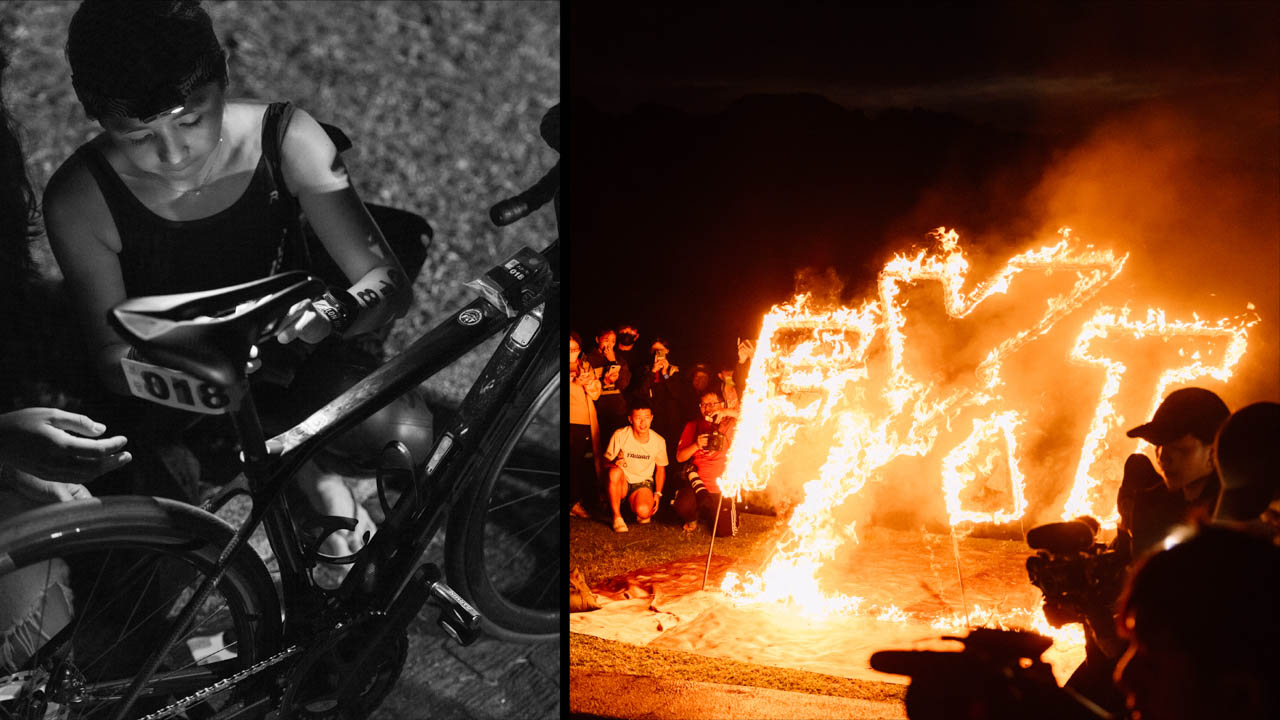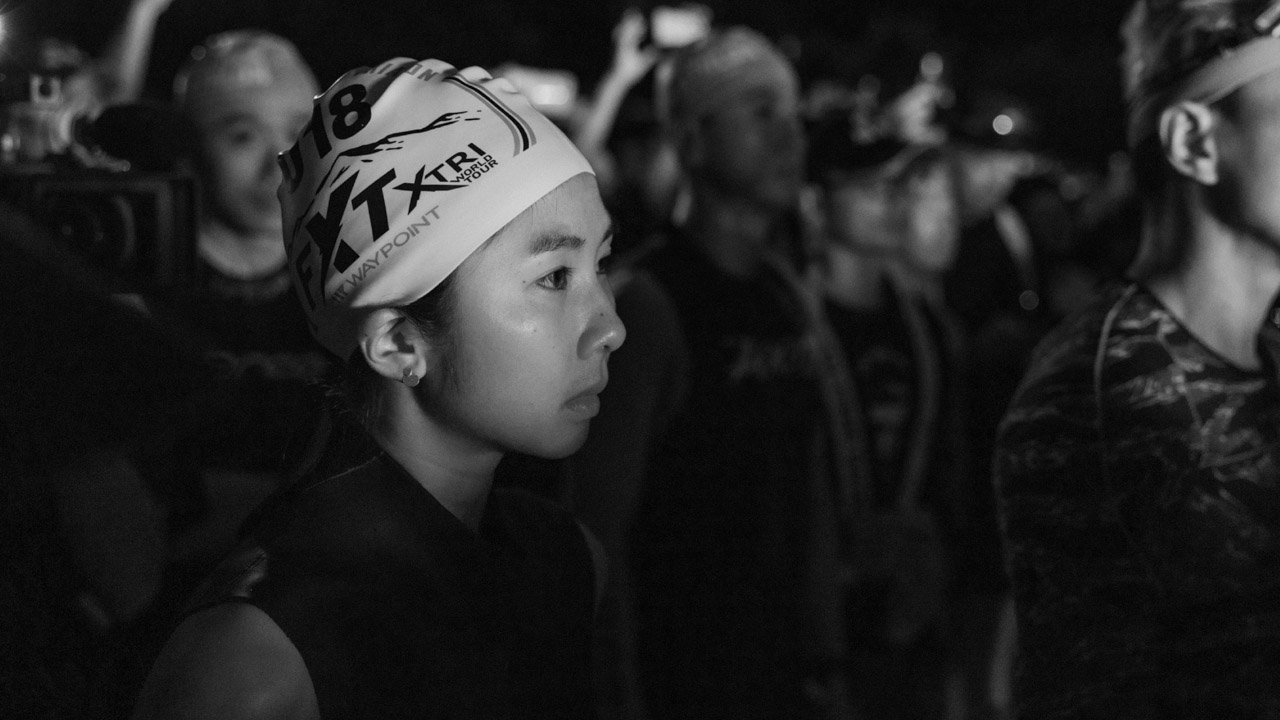 Continue reading: Joan's FXT – A Serene and Majestic Road Movie (Part Two)
Text: Gill Li / Photography: Jack Lin / Film: Jon Hsi / Translation: Saras Kalwani
Back to DARECARE