【NEW】Unruly Spirit, Unlimited Speed: TSRf 2023 Upgrade
September 20, 2023
Ladies and gentlemen, the wait is finally over. The TSRf disc version is officially available now!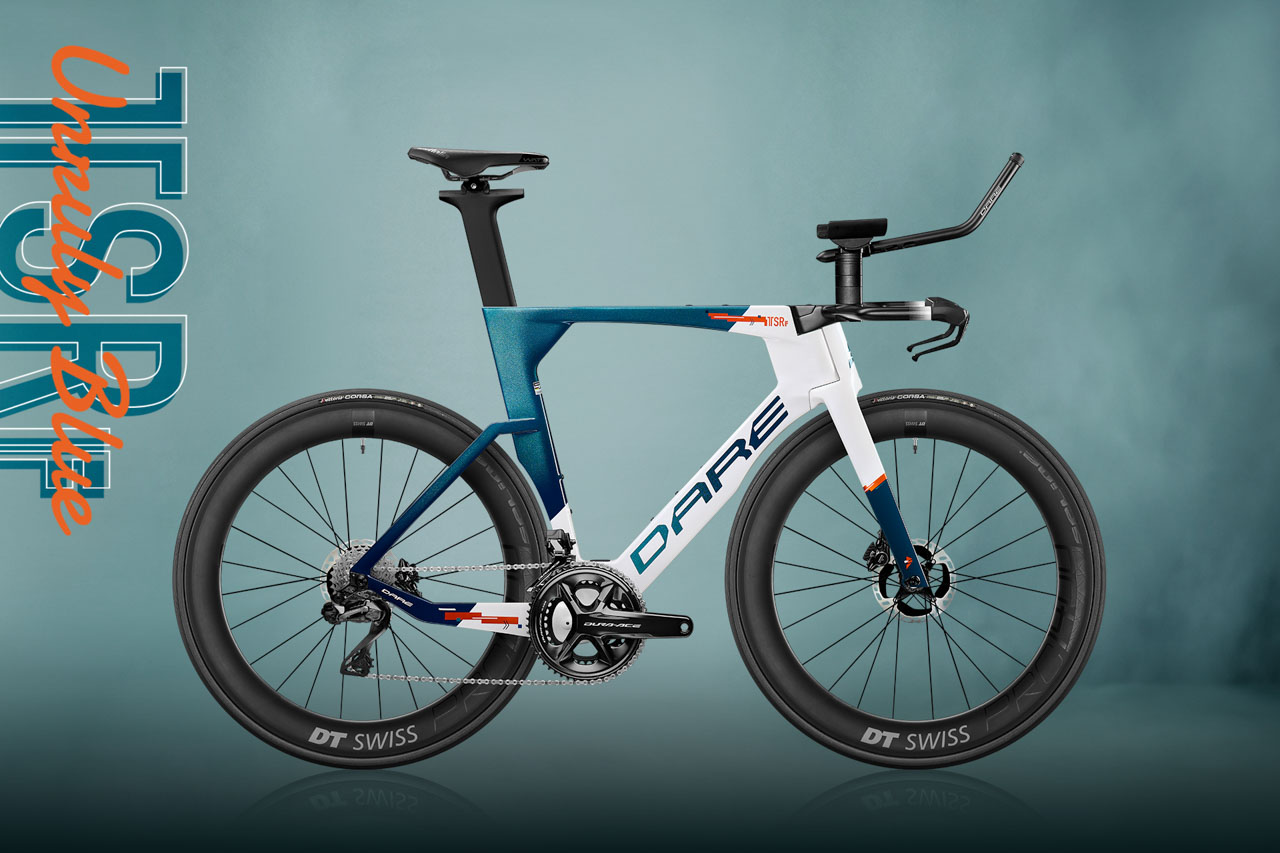 We've invested considerable time in crafting this model. It's not just about adding discs; it's about elevating our design using the latest technology and insights collected from the most elite cycling races. Our objective is to provide you with the absolute best bike for your upcoming race.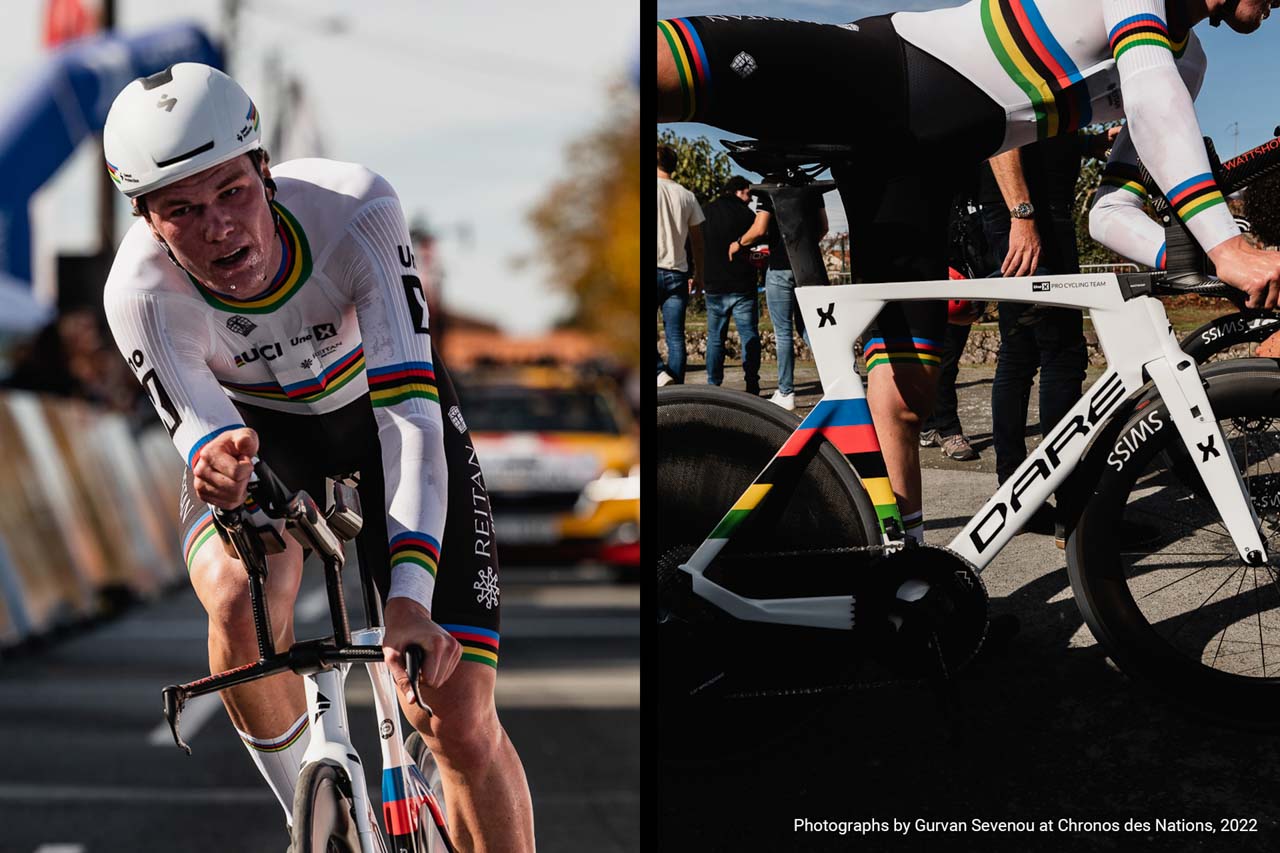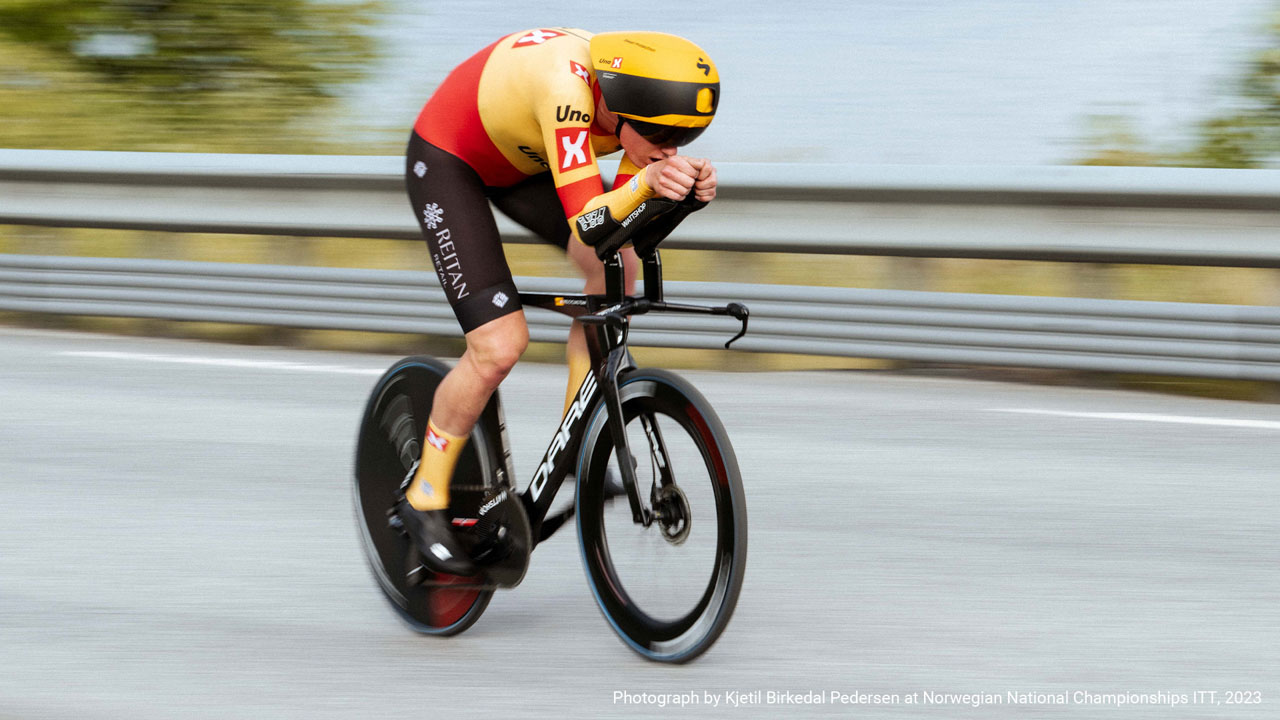 Fast, and then Faster
TSRf has already tested its mettle in multiple national and world championships, proving its capabilities on the road. Armed with these experiences and cutting-edge technologies, we're looking to create even more possibilities for evolution, just like with our 2023 TSRf, an all-new formula for speed.
Learn more about the brand new TSRf 2023!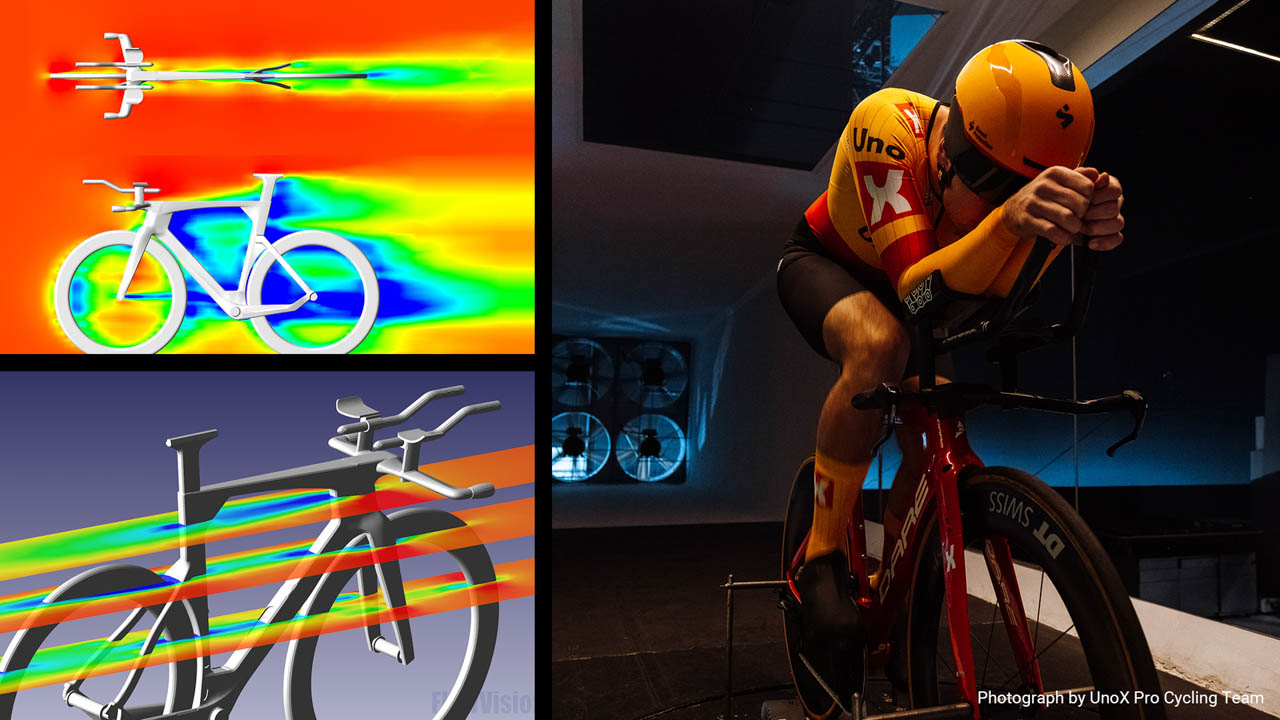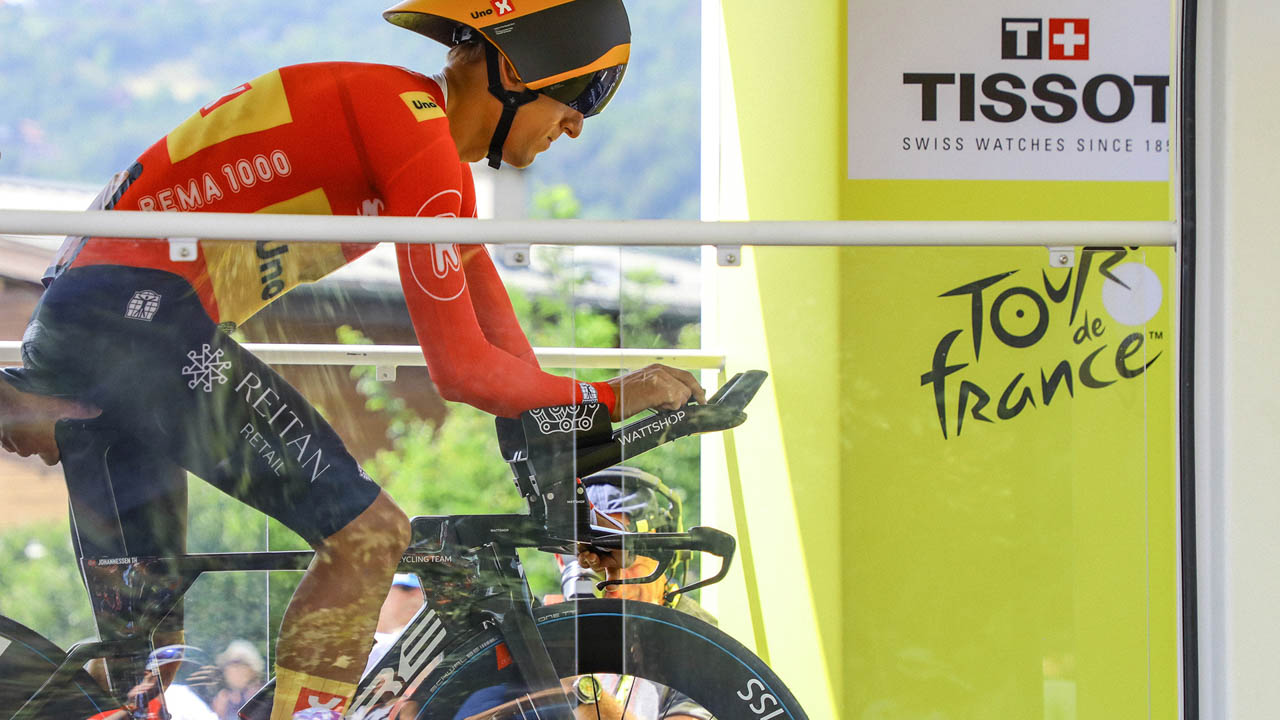 Competitive Evolution
DARE and Uno-X Pro Cycling Team arrived at the cycling world's most elite stage. In preparation, we honed our machines part by part, guided by computer models and analysis of air resistance. Our cockpit, head tube, fork, and seat stay designs have evolved throughout this process as we chase seconds and milliseconds to eliminate.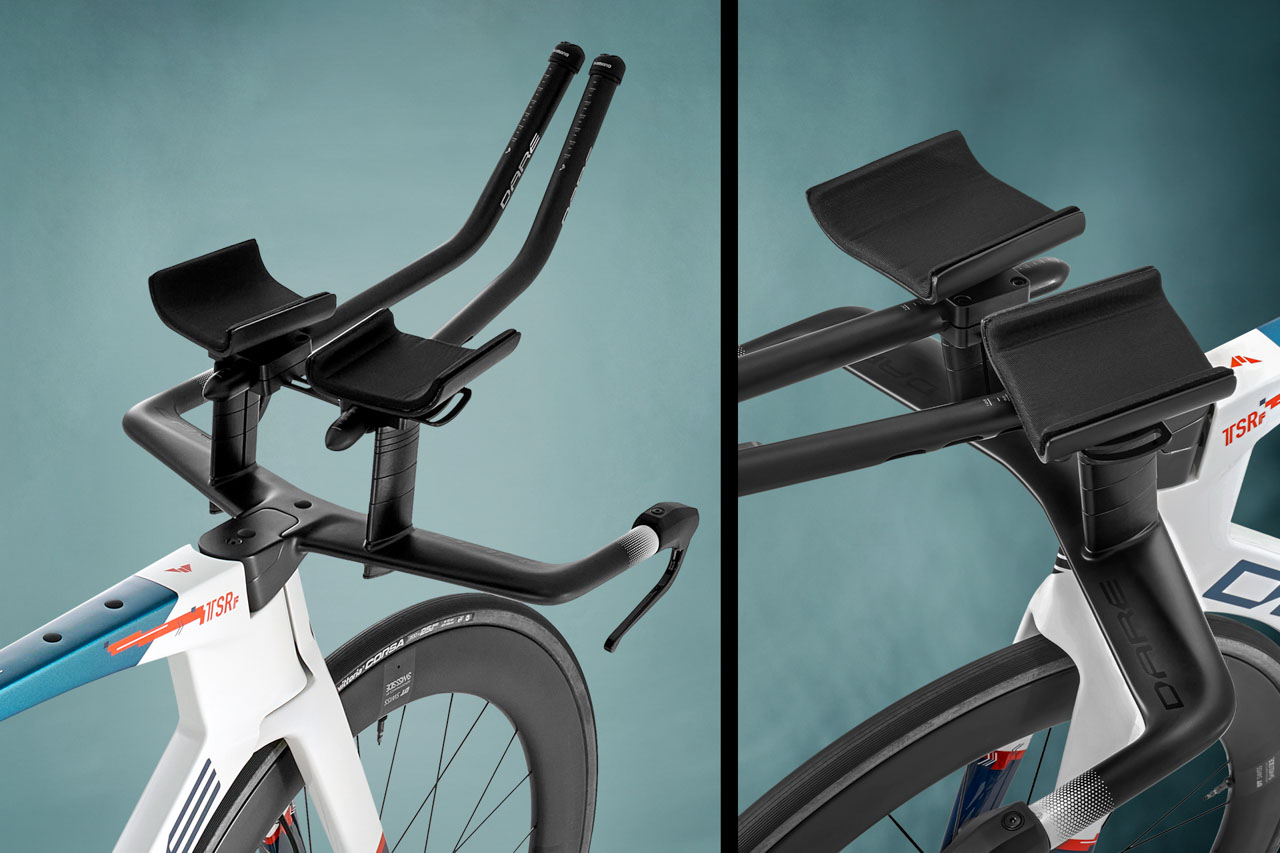 Cockpit Evolution
We've updated our handlebar system to reflect our research of trends in the market and in competition. Not only has the ease of set up and adjustment been improved, our aerobar extensions have a leeway of 20 degrees for adjustment, and the armrests are now more spacious and comfortable. We've also boosted the aerodynamics of the base bar while trimming weight off, so you won't have to compromise on function, speed, comfort, or style.
Standard Color - Unruly Blue
Our concept for Unruly Blue stems from the idea of boundless exploration, showcased in an effortlessly stylish frame. Time trials are an individual form of competition, where riders focus purely on their own performance over a long distance, almost racing against themselves. Every detail becomes significant and every routine may be broken as you build your own cycling experience and style.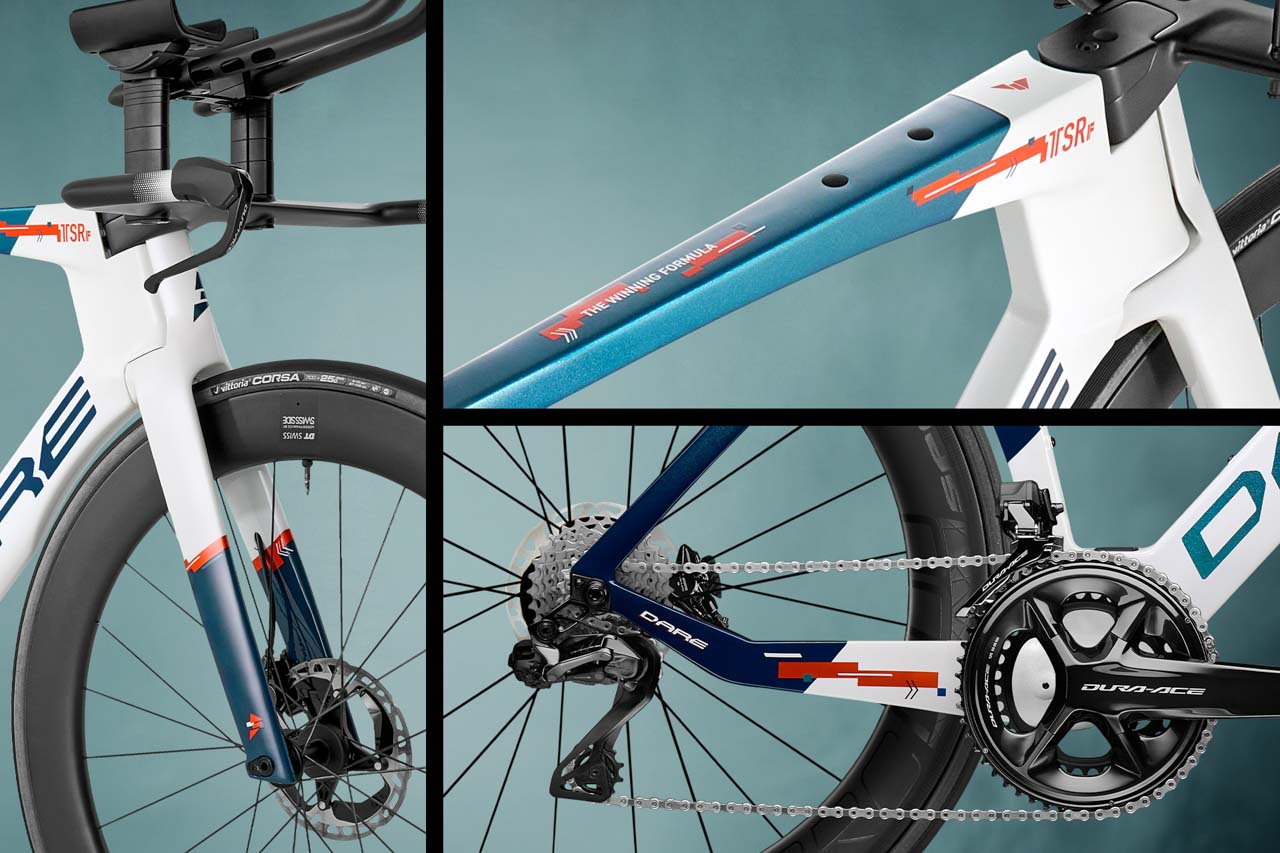 In addition to the standard color, TSRf will also be available to order in all MYDARE Custom Colors, so you'll be able to choose a palette personal to you!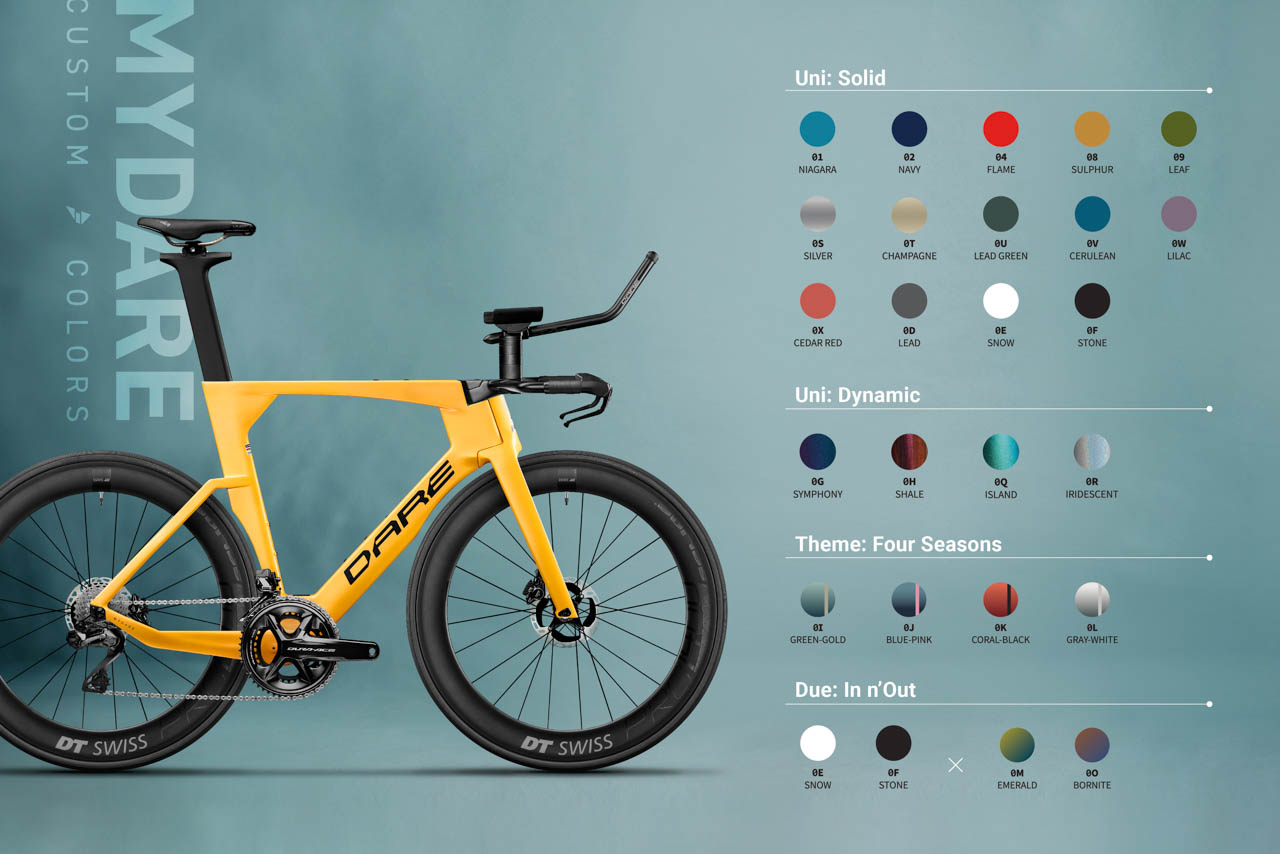 Unruly Spirit, Unlimited Speed
This iteration of the ever-evolving TSRf features enhanced aerodynamics and cockpit adjustability, for the purposes of unfettered speed and performance. Feel the unruly spirit of TSRf in the rhythm of each pedal stroke, as you cruise against rushing winds.
Find a retailer to pre-order now!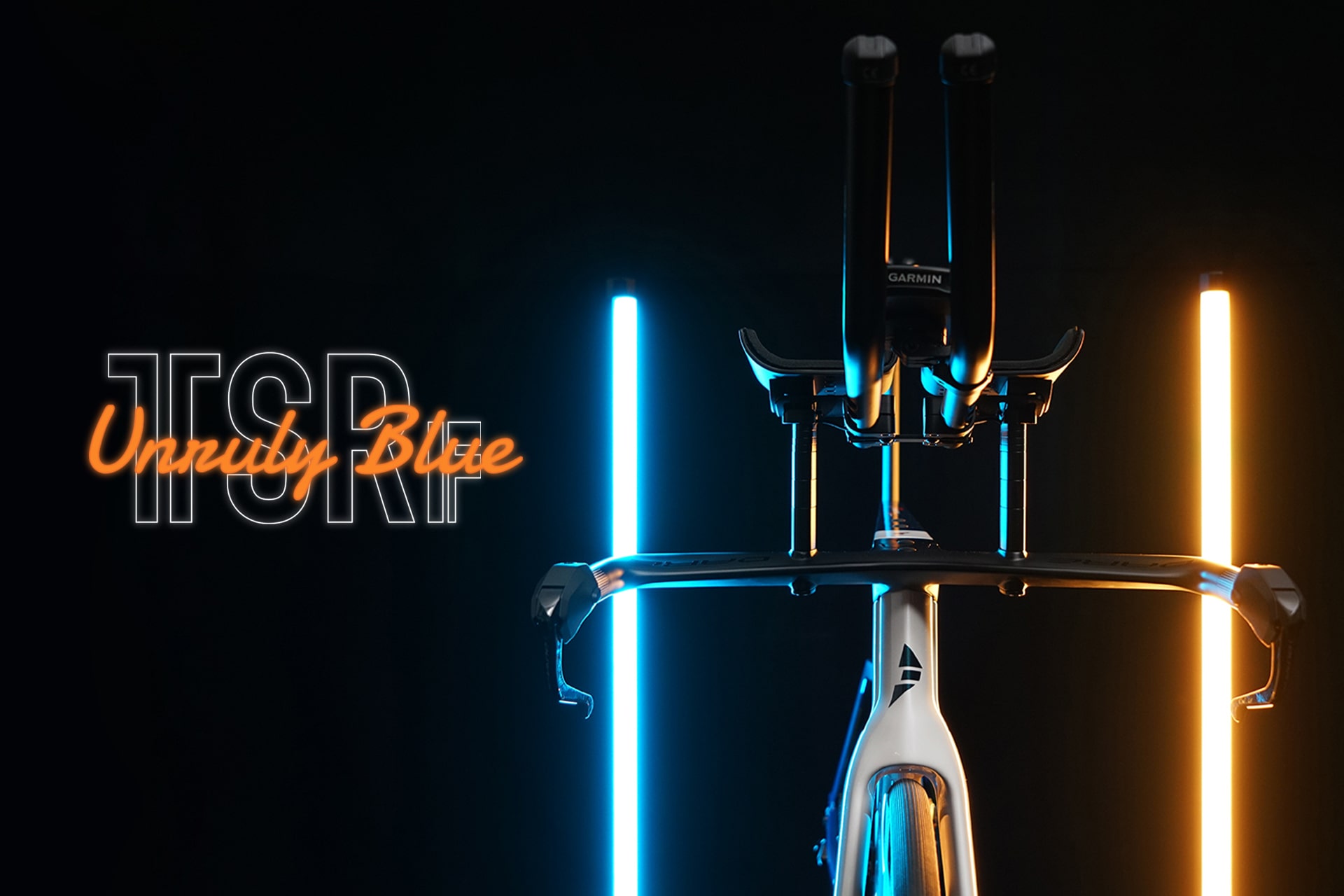 TSRf Unruly Blue:
Size: XS/S/M/L
Frame weight (size M): 1420 ±80g (not including aluminum parts)
Recommended retail price: $3850 USD
Back to News