【NEW】 MYDARE Customization Offers
Sep. 1st, 2022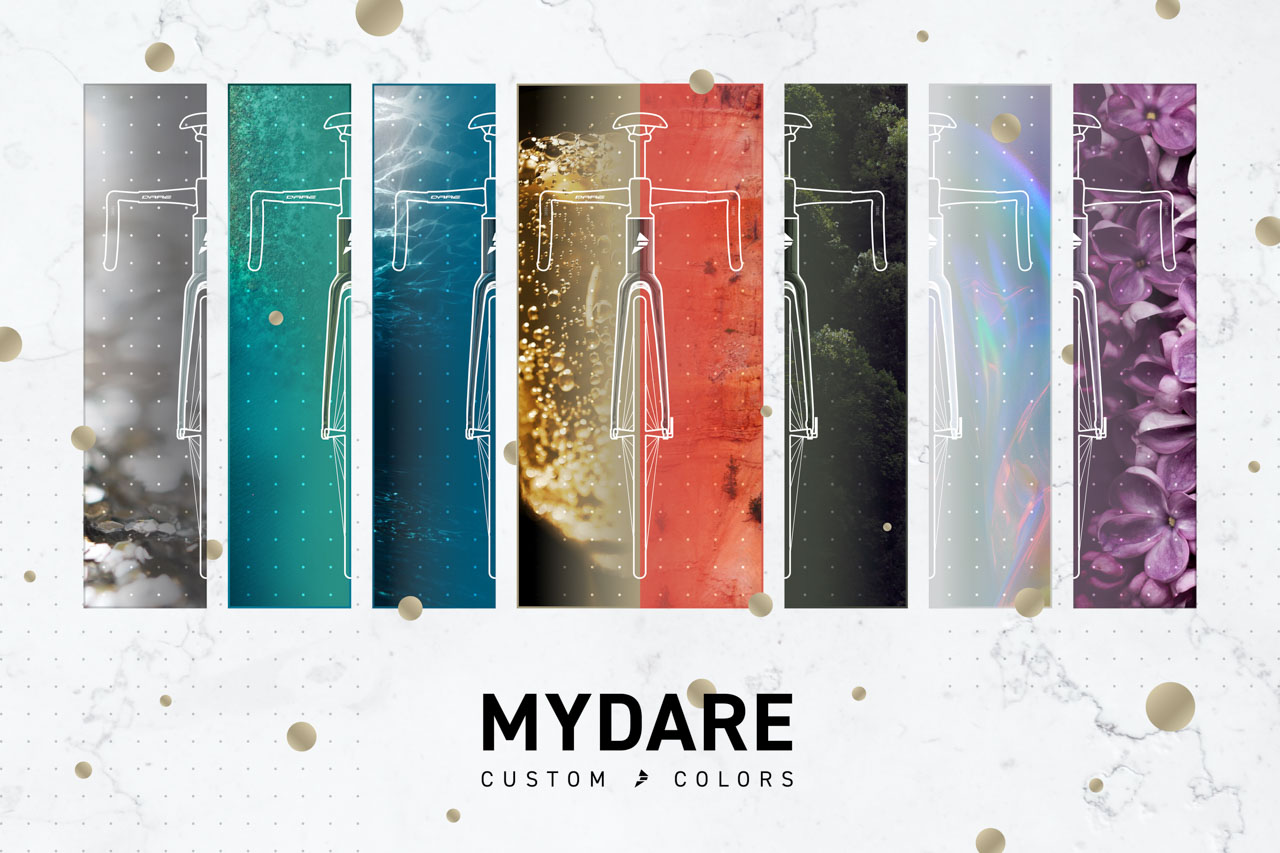 This year DARE Bikes has overhauled the MYDARE color customization system, introducing a completely new interface design that focuses on "palettes" and lets riders easily find and choose a color they love!
8 New Casual Luxury Colors
Our theme for 2022 is casual luxury, chosen by our designers based on current trends in fashion. This theme serves as the foundation of our lustrous new colors, bringing elegance and style to your riding experience.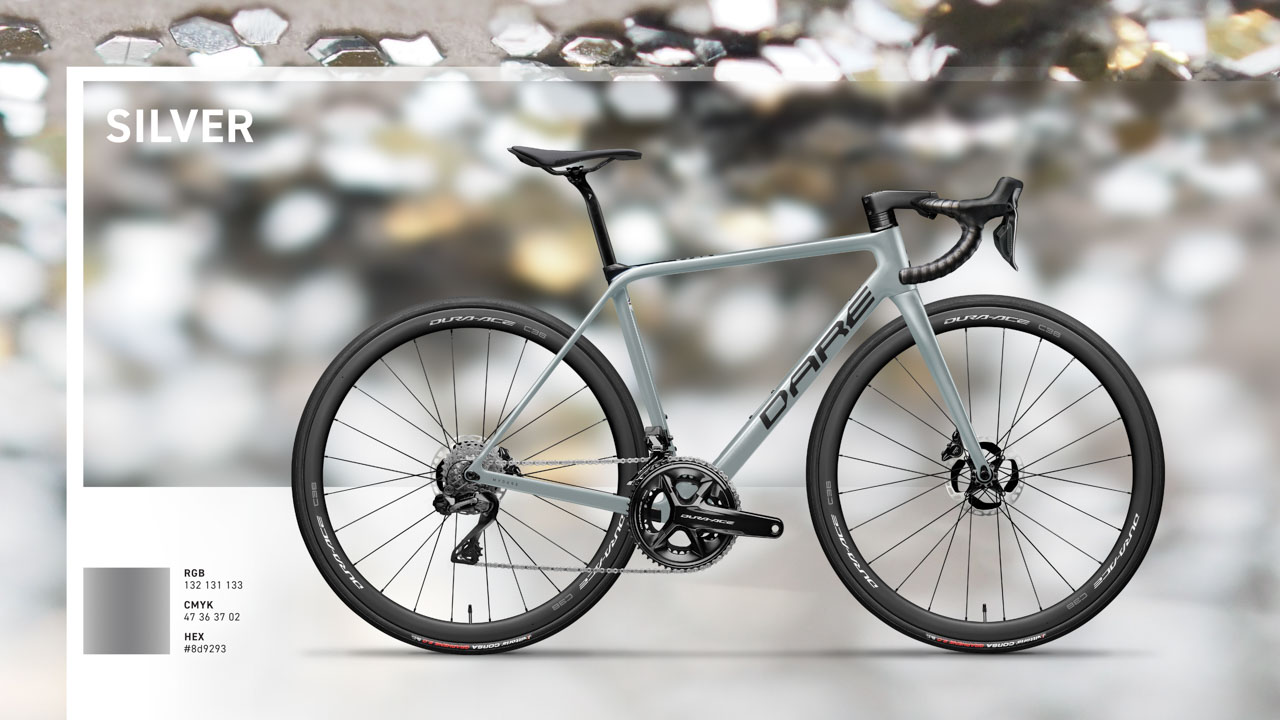 Silver
Pure and refined silver represents eternal speed and freedom.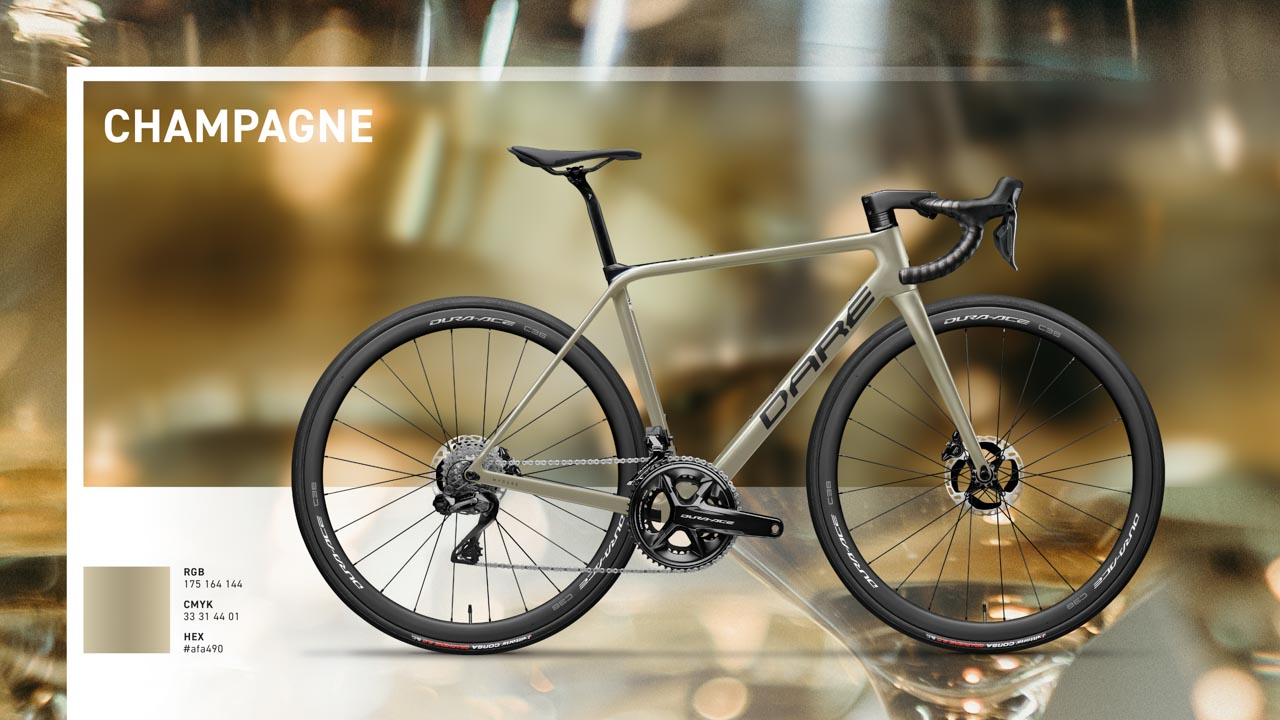 Champagne
Feel the joy and glory of victory captured in shimmery champagne.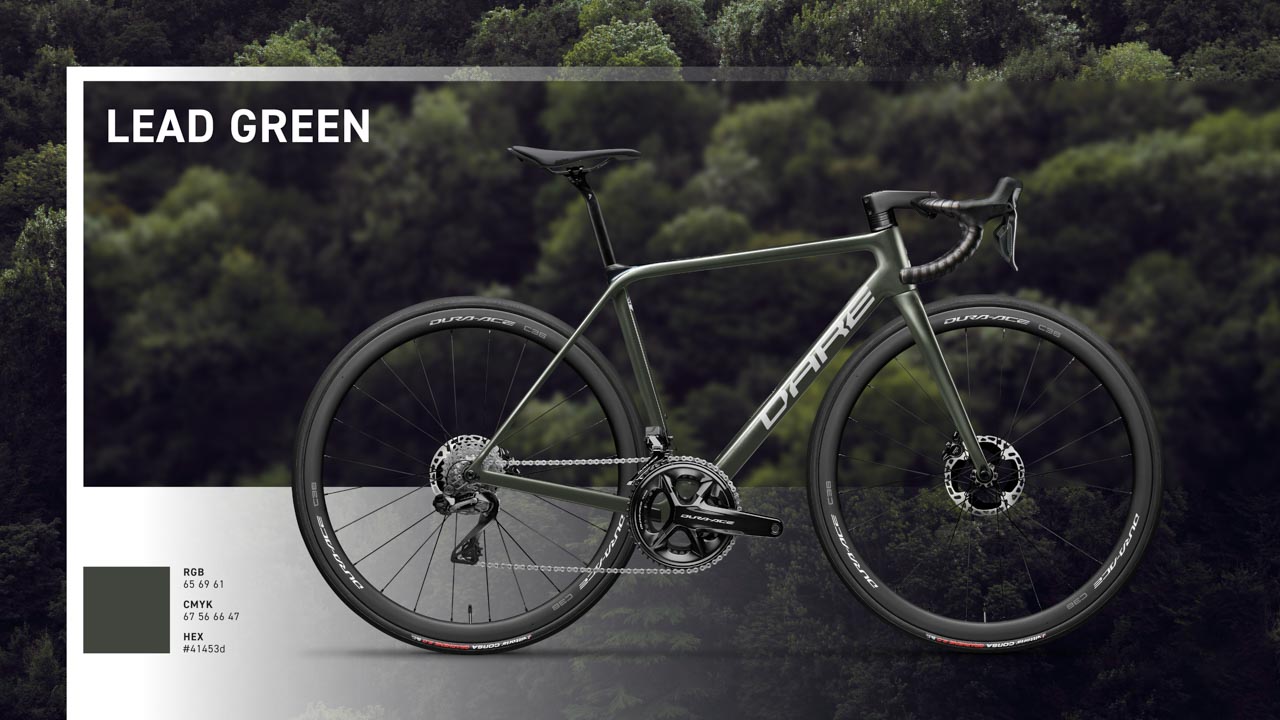 Lead Green
Like forest encapsulates the beauty and history of the woods, this solemn color embodies a tranquil and settled majesty.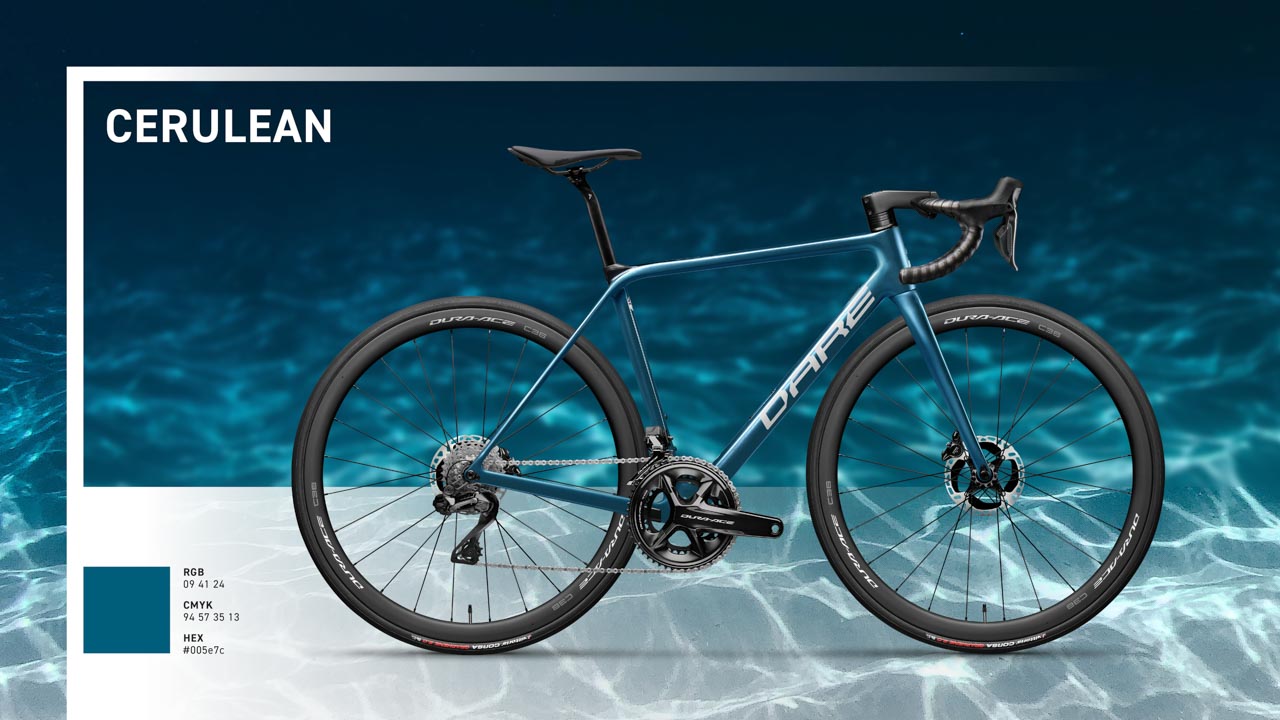 Cerulean
As if surrounded by deep ocean, cerulean imagines boundless space and potential.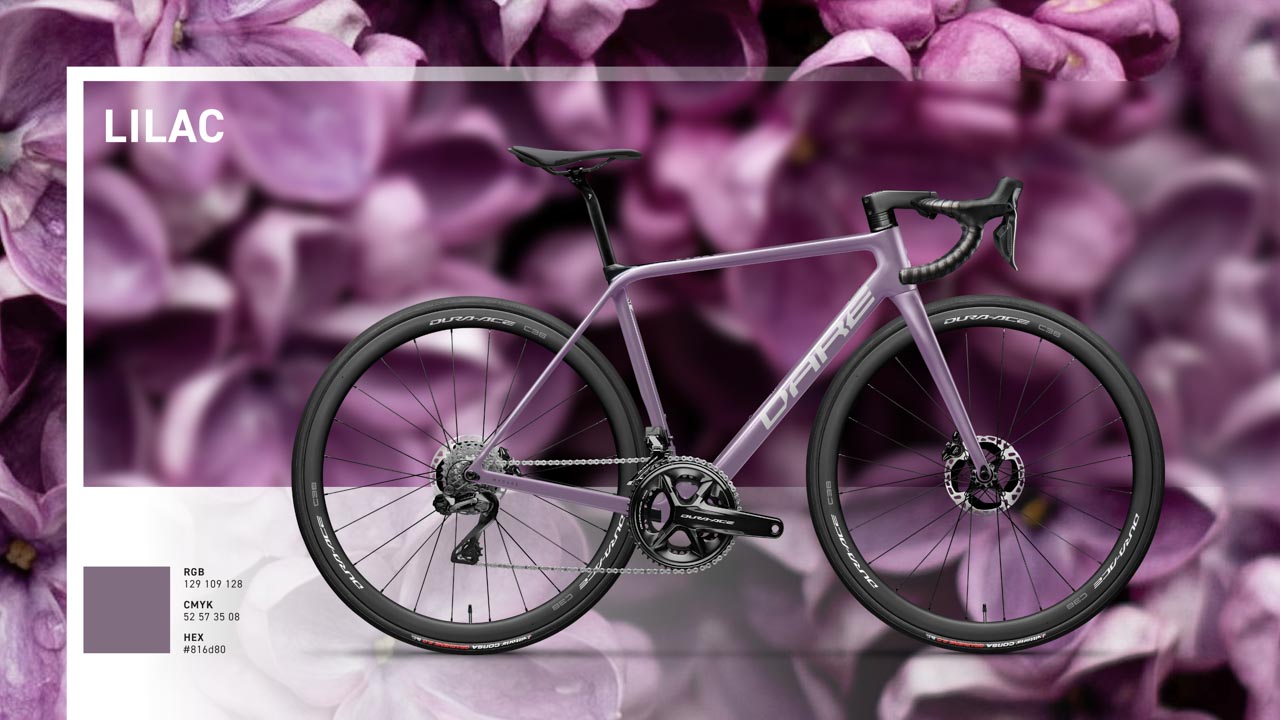 Lilac
Mysterious and refined, a gentle reminder of power.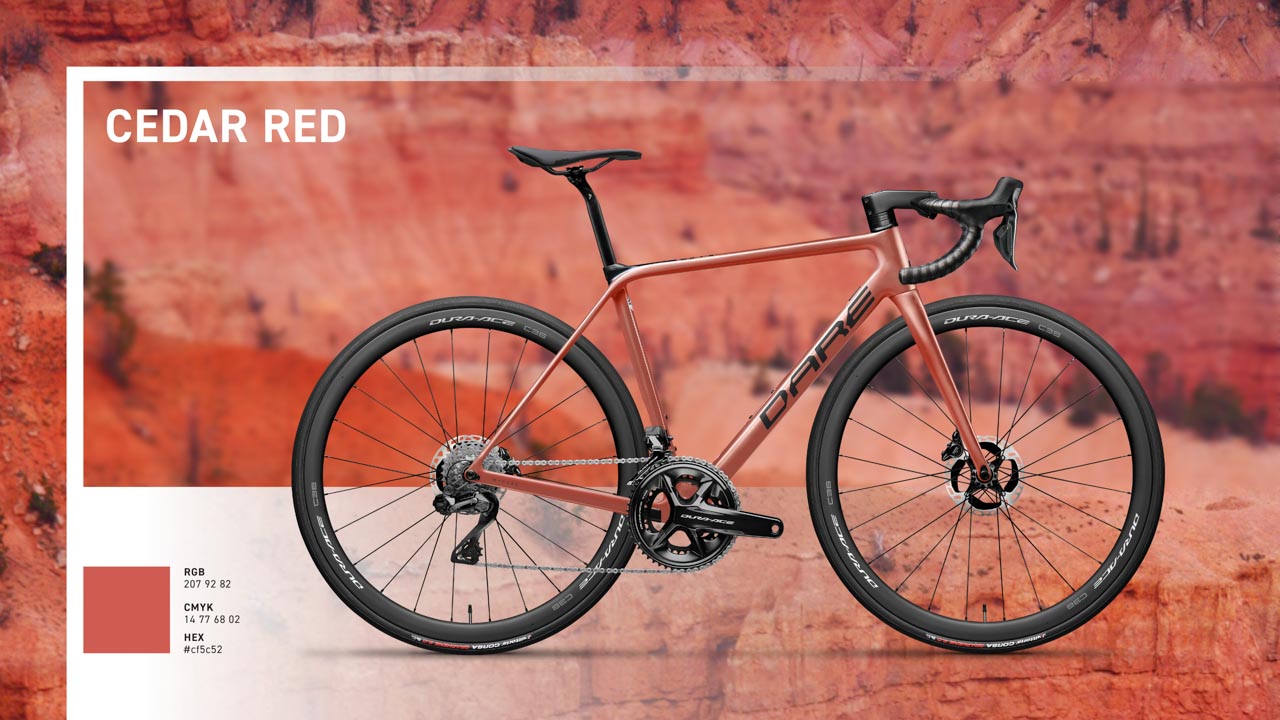 Cedar Red
Fiery red mixed with sophistication becomes a unique declaration of rising to the challenge.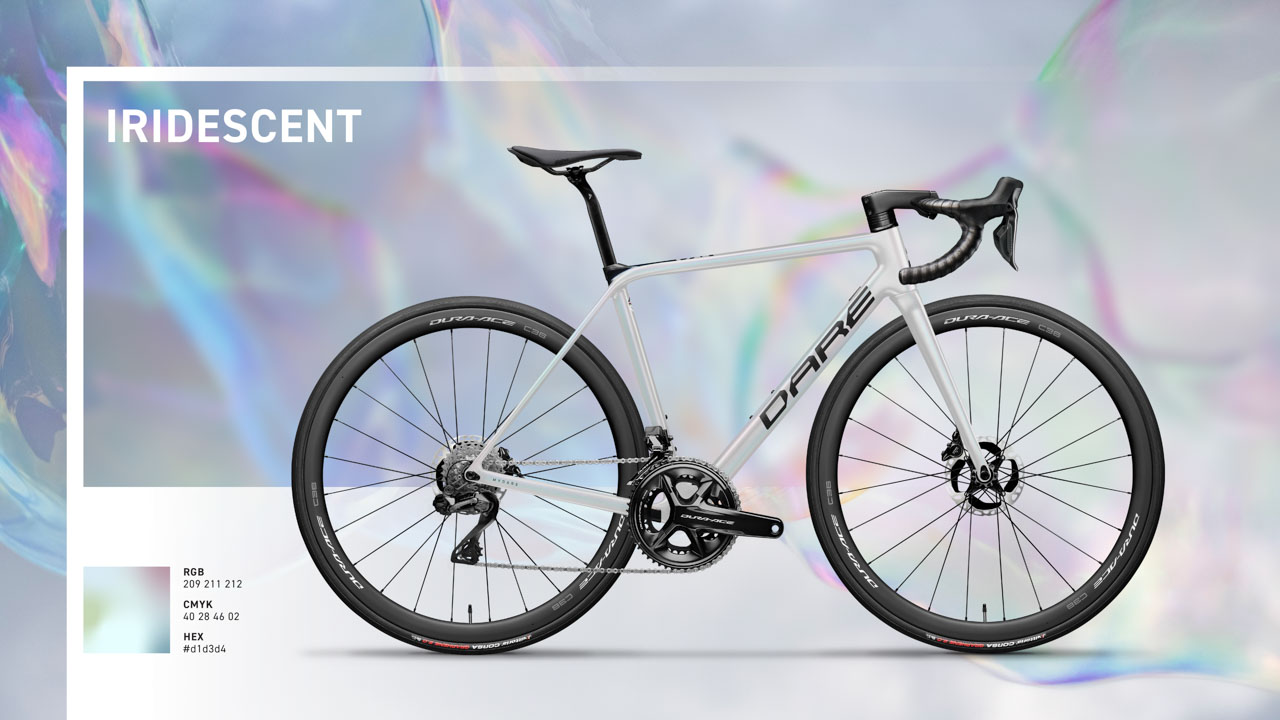 Iridescent
Like rainbows in summer, iridescent highlights on a white frame make for a dazzling blur across the finish line.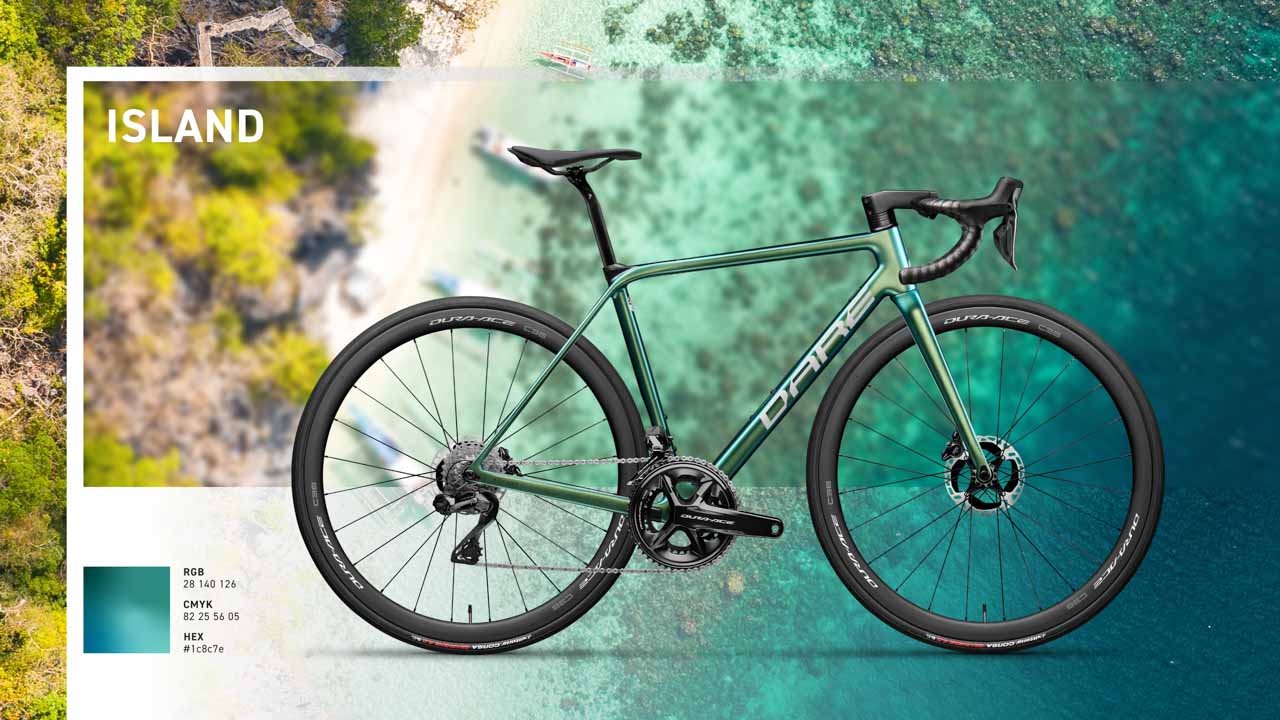 Island
This dynamic blend of green and blue is inspired by tropical colors, as on a sunny tree-lined seashore.
【 MYDARE Event One: Free MYDARE Patches 】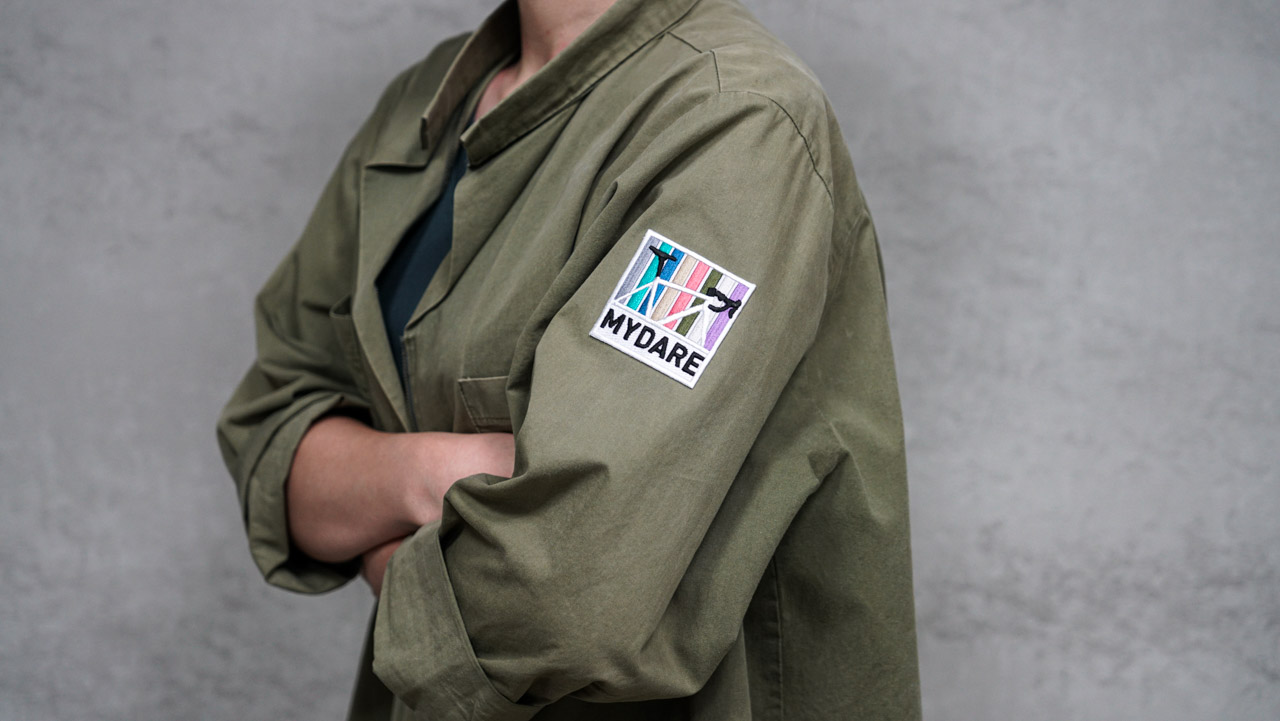 Also new in our collection are MYDARE embroidery patches, stylish little accessories that will liven up anything from backpacks to jackets! Now, you can get one for free while supplies last just by following the steps below (patches are limited to one per person):
1. Visit an official DARE retailer
2. Use the MYDARE customization system on your phone or computer
3. Take a screenshot of your customized MYDARE design, and tag: @DAREBikes, #MYDARE and the #Retailer_Name
4. Share the post on social media, and set it as public
5. Show your post to the store manager for confirmation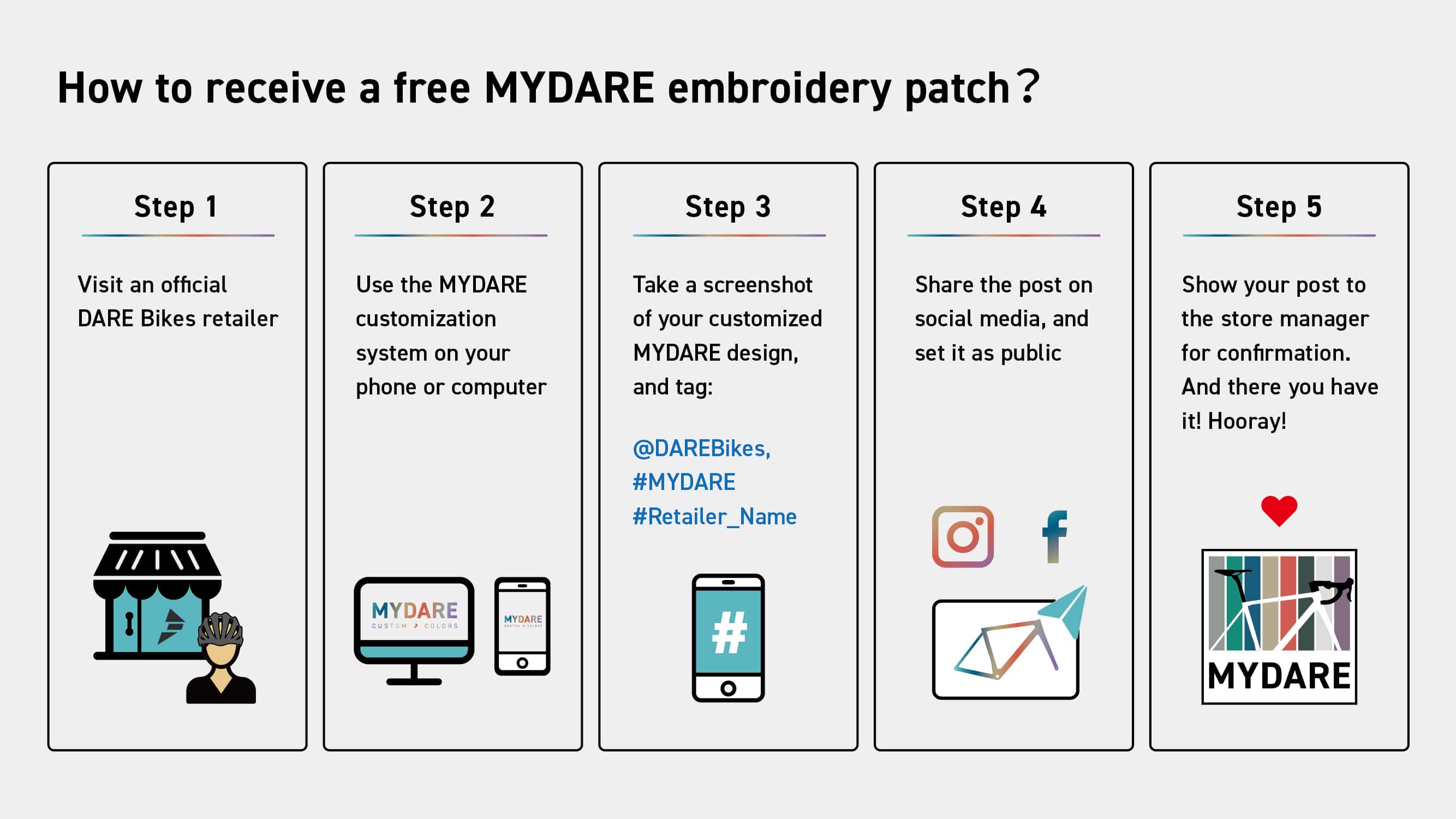 【 MYDARE Event Two: No Customization Fee Needed from 2022/9/1~9/30 】
To celebrate our MYDARE redesign, any orders completed from 2022/9/1 through 2022/9/30 will be exempt from our customization fee (MYDARE has a base customization fee of 270 USD), so you can get a head start on your DARE journey! Come experience the ease of visualizing your ideal bike with MYDARE, and simply bring your order to an official DARE retailer to see it realized!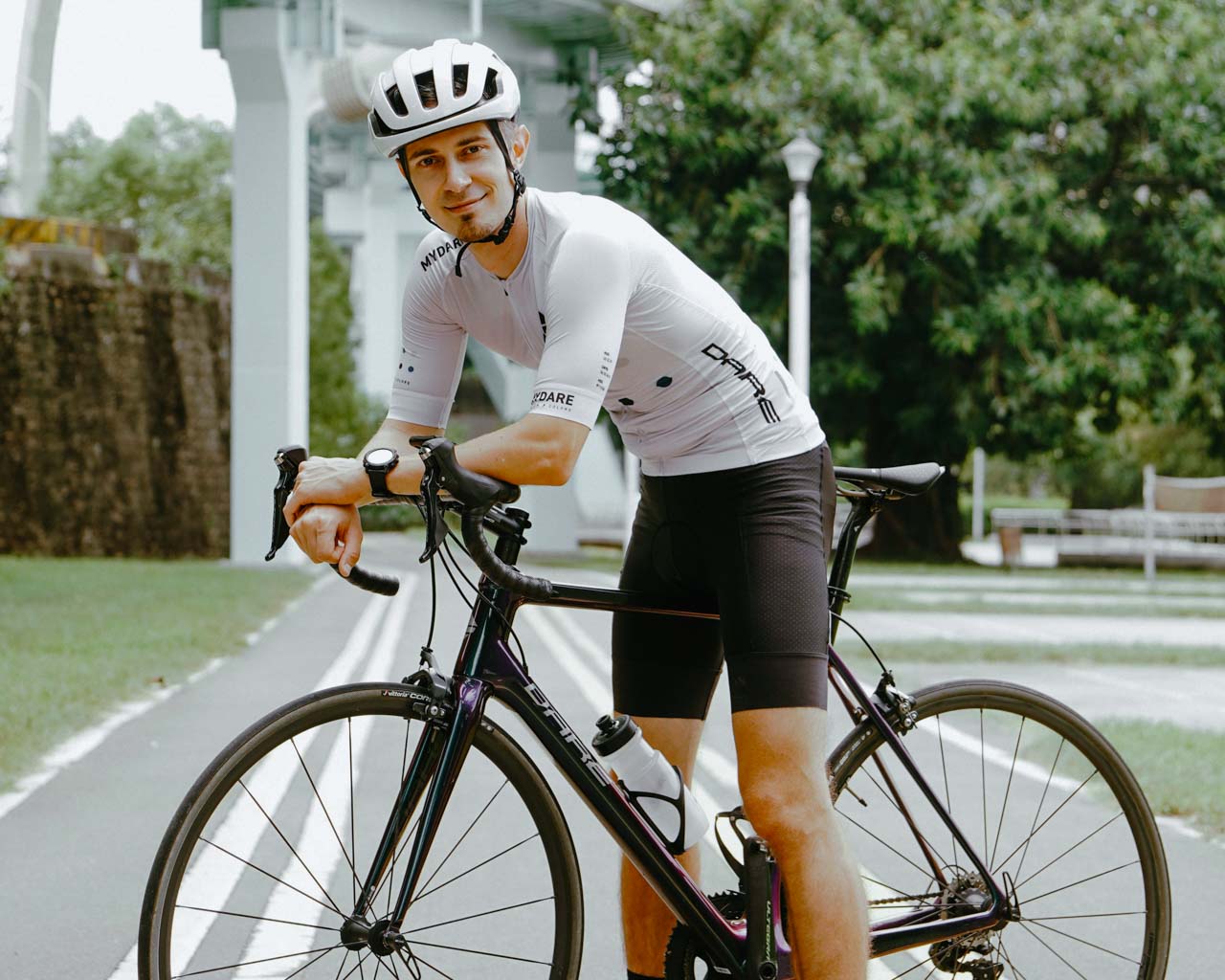 Photography by yuanyuanintaiwan
Back to News