Duo Palette
Duo Palette applies elegant interactions of a pair of colors across each frame. DARE's designers were inspired by the shimmery quality of natural minerals to concoct the ethereal Emerald and Bornite palettes. The colors are painted on each frame's inner section, and they're an amazing visual experience from every different angle!
You'll be able to choose white or black as the main frame color, so there will always be an elegant balance between the bike's sleek lines and its whimsical pop of vividness. This stylish frame will definitely be a standout under this summer's sun!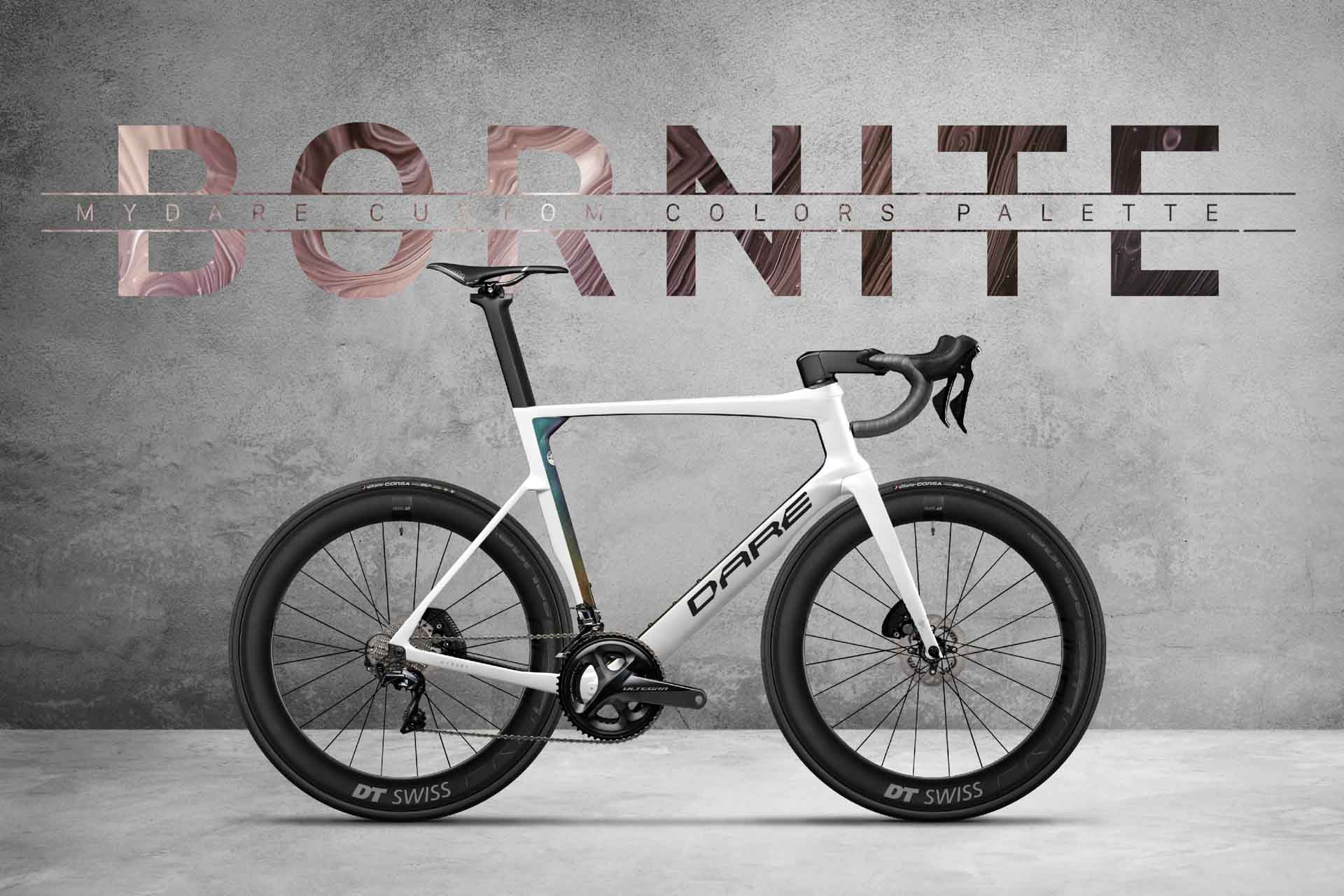 Bornite Black / Bornite White
This beautiful transition from violet to copper is elegant, yet full of energy.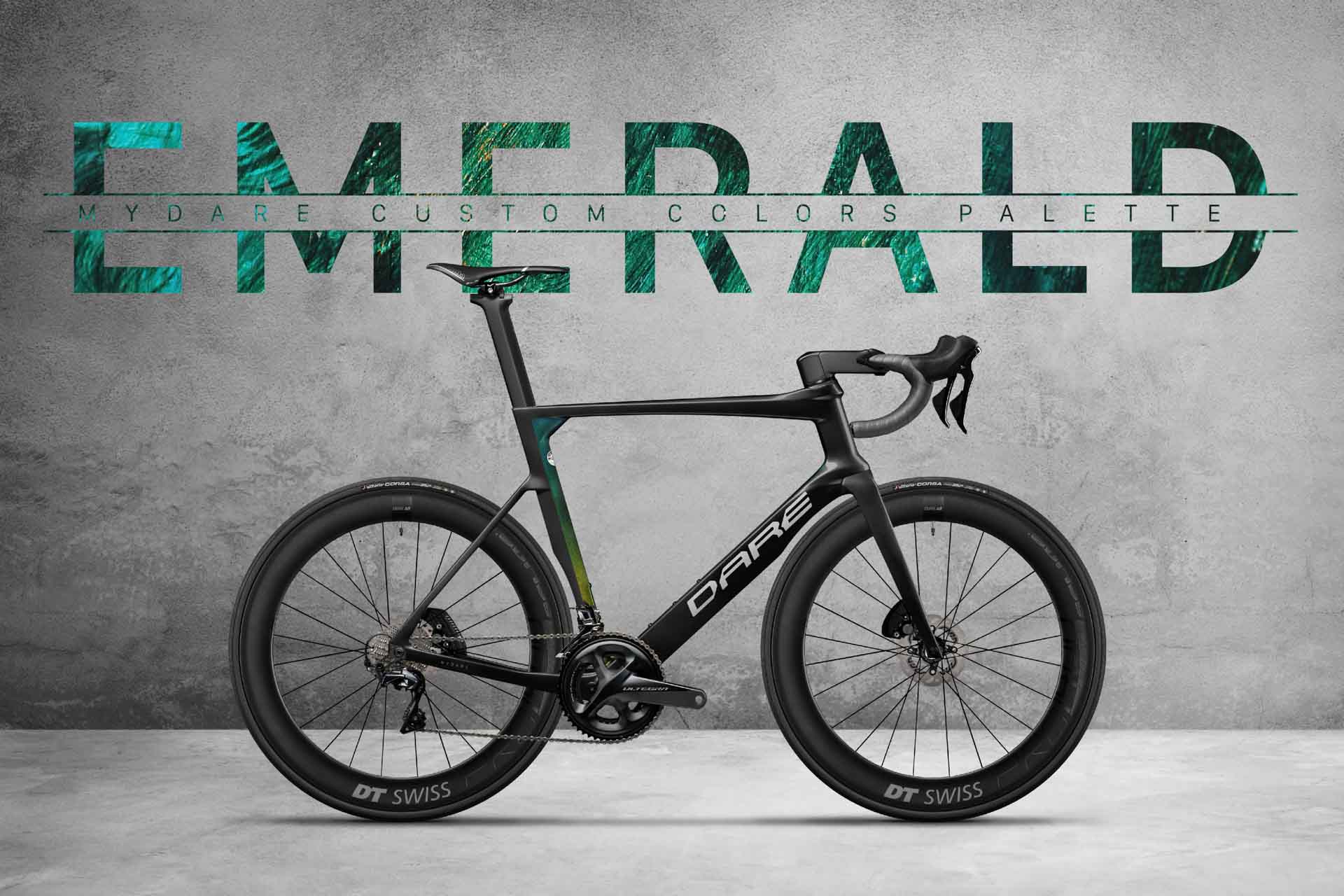 Emerald Black / Emerald White
This dark teal to olive green gradient reflects the strength and vitality of our surrounding nature.
Paint details: subtle, dotted decals adorn the seat tube.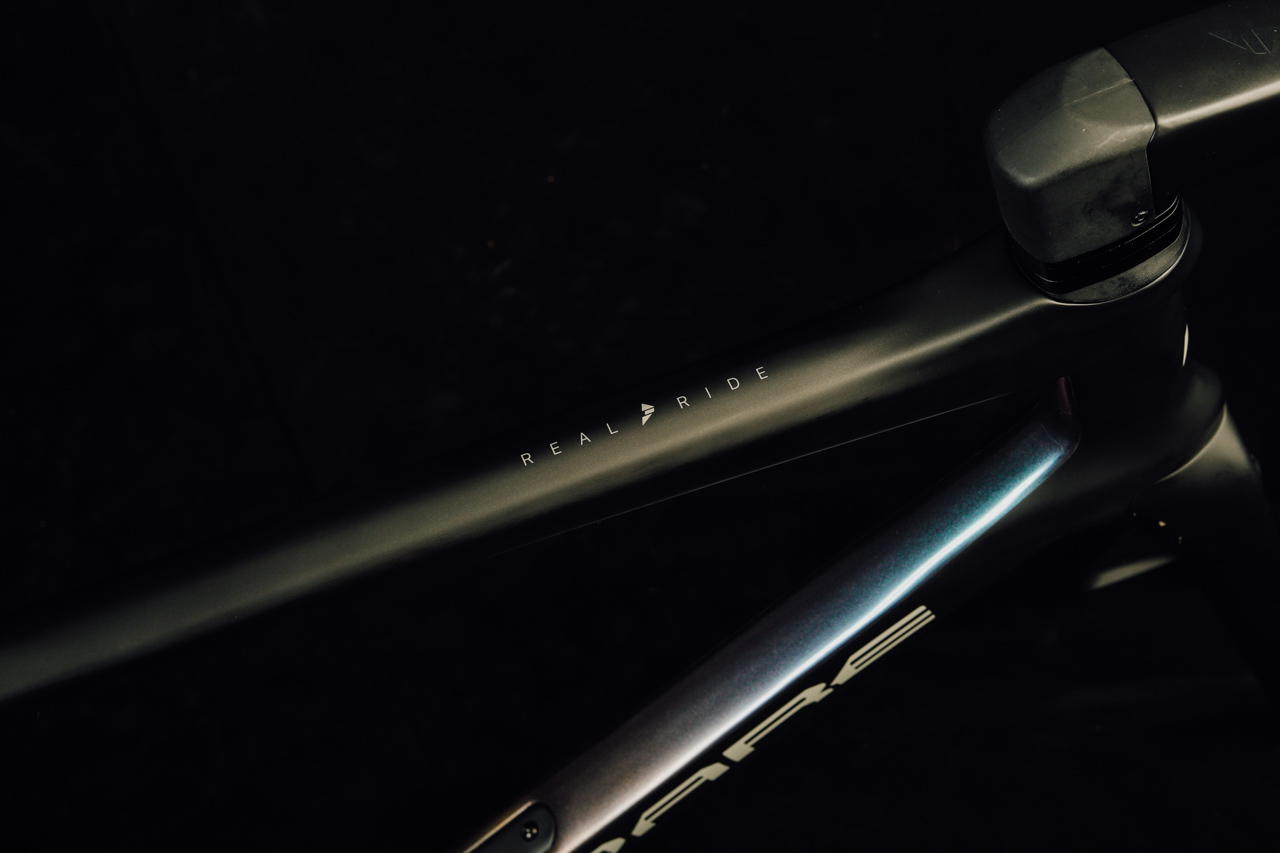 Paint details: DARE's slogan REAL RIDE lettered in thin font on the top tube.
Duo Palette's energetic, fluid colors are paired with timeless black or white paint for a striking, versatile look.