Uni Palette
MYDARE's customized colors of Uni Palette are from natural colors because we believe the most beautiful color is the color of nature, some are bright and vibrant, some give the sense of solidity. As you put your feet on the paddles, you come to blend with nature and set off on your real ride. The simple and sleek design of the frame paint even highlights your unique personal color, arousing your passion and desire to go cycling.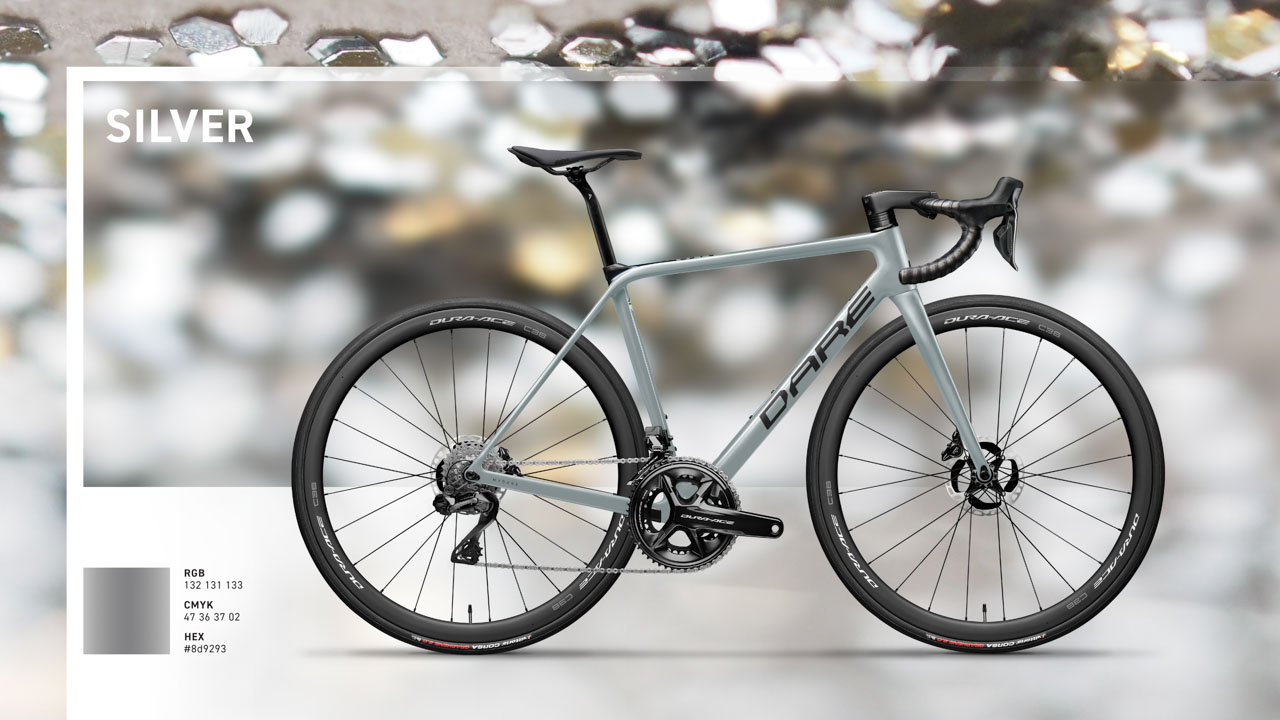 Silver
Pure and refined silver represents eternal speed and freedom.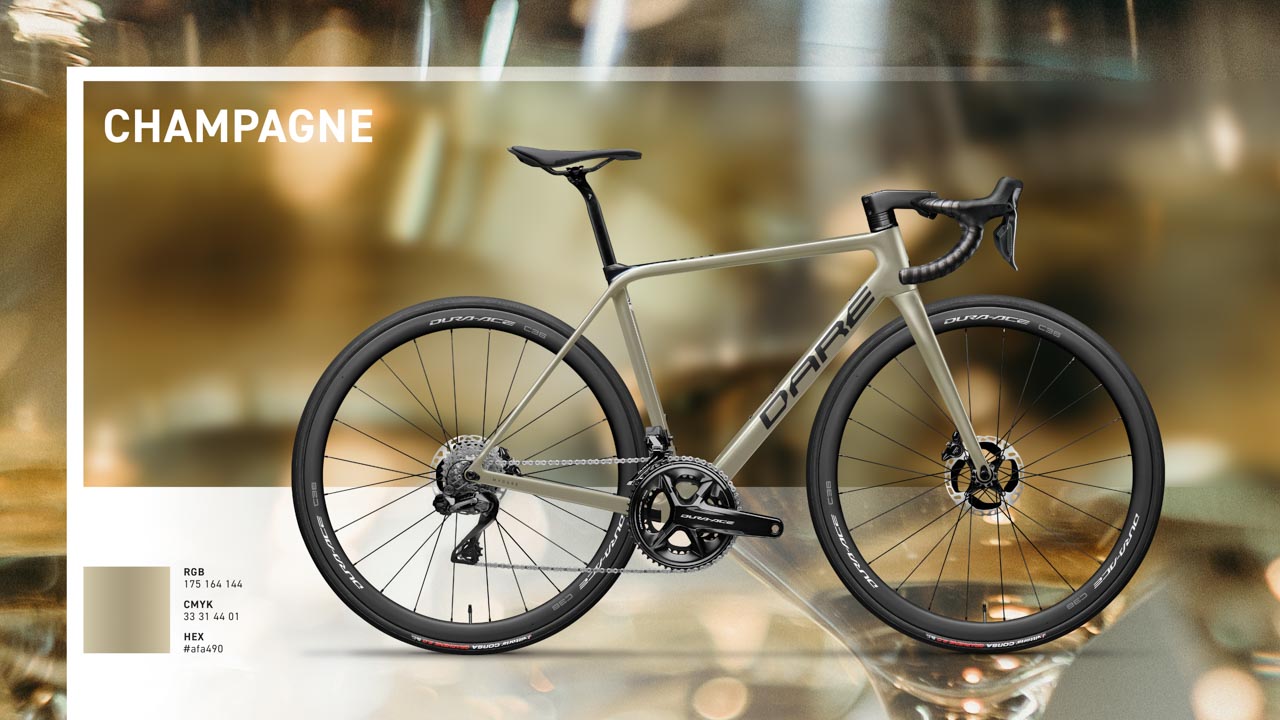 Champagne
Feel the joy and glory of victory captured in shimmery champagne.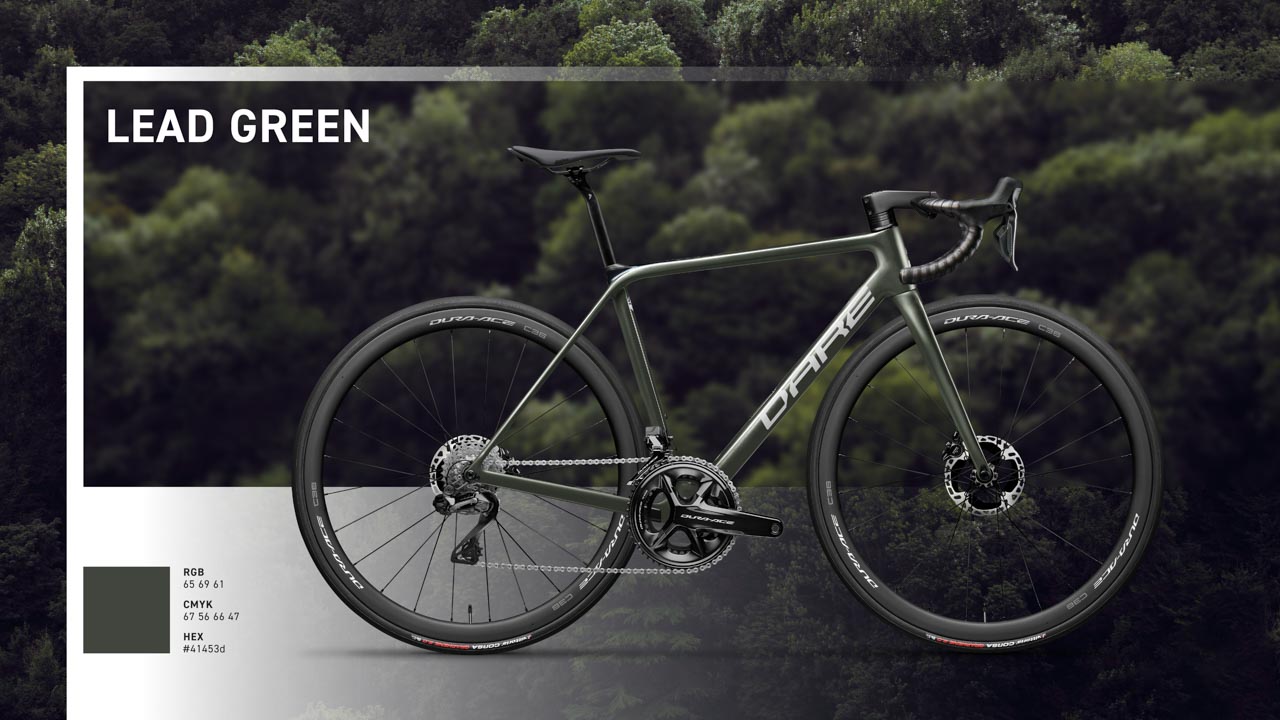 Lead Green
Like patina recalls years passing by, this solemn color embodies the balance of past and present.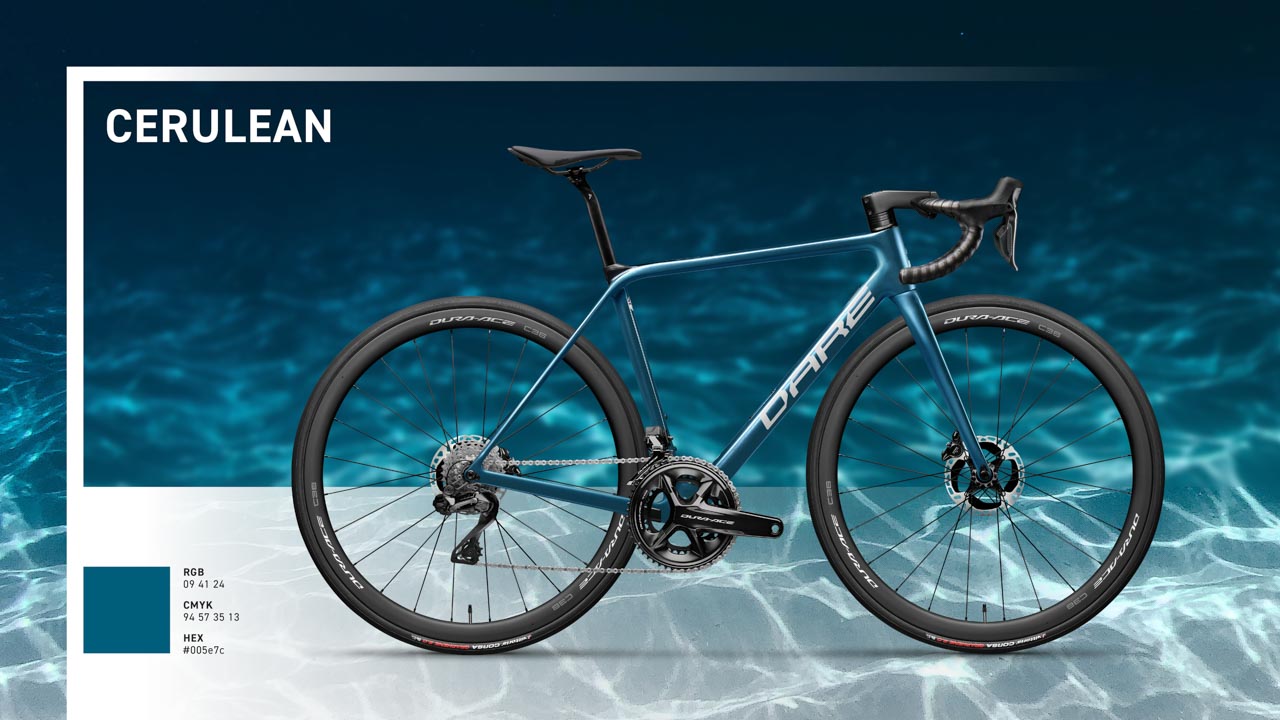 Cerulean
As if surrounded by deep ocean, cerulean imagines boundless space and potential.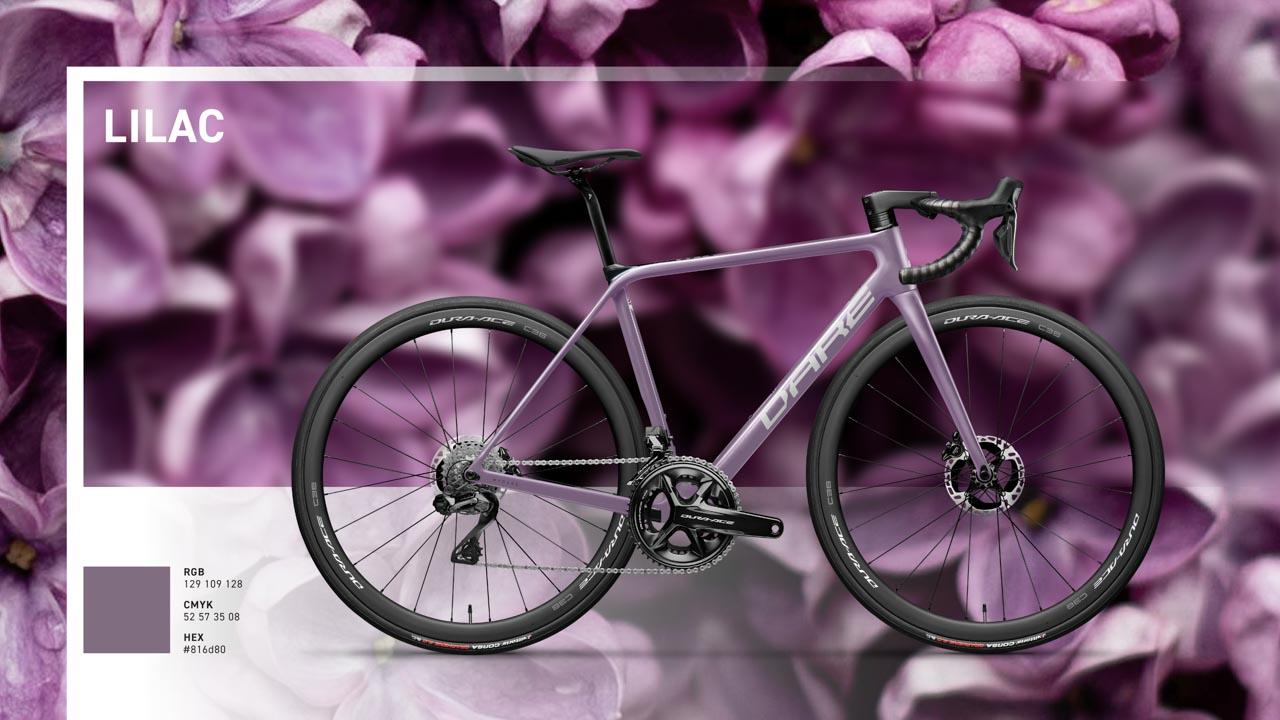 Lilac
Mysterious and refined, a gentle reminder of power.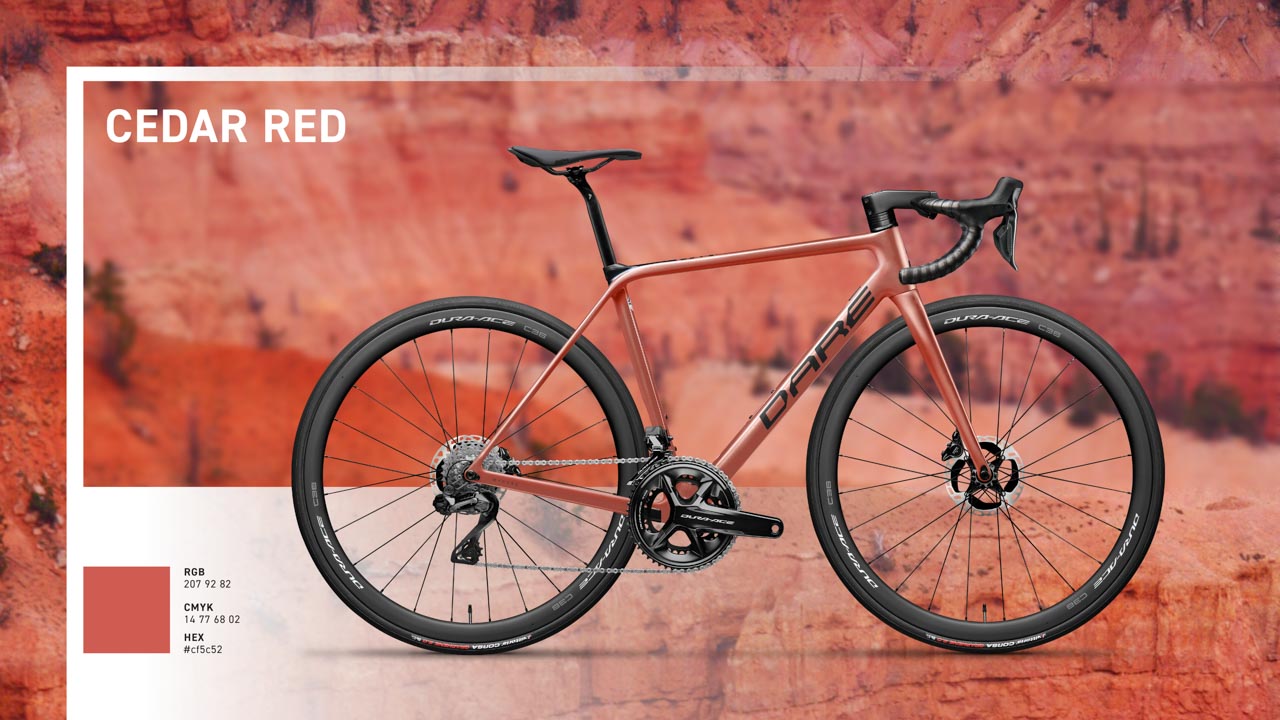 Cedar Red
Fiery red mixed with sophistication becomes a unique declaration of rising to the challenge.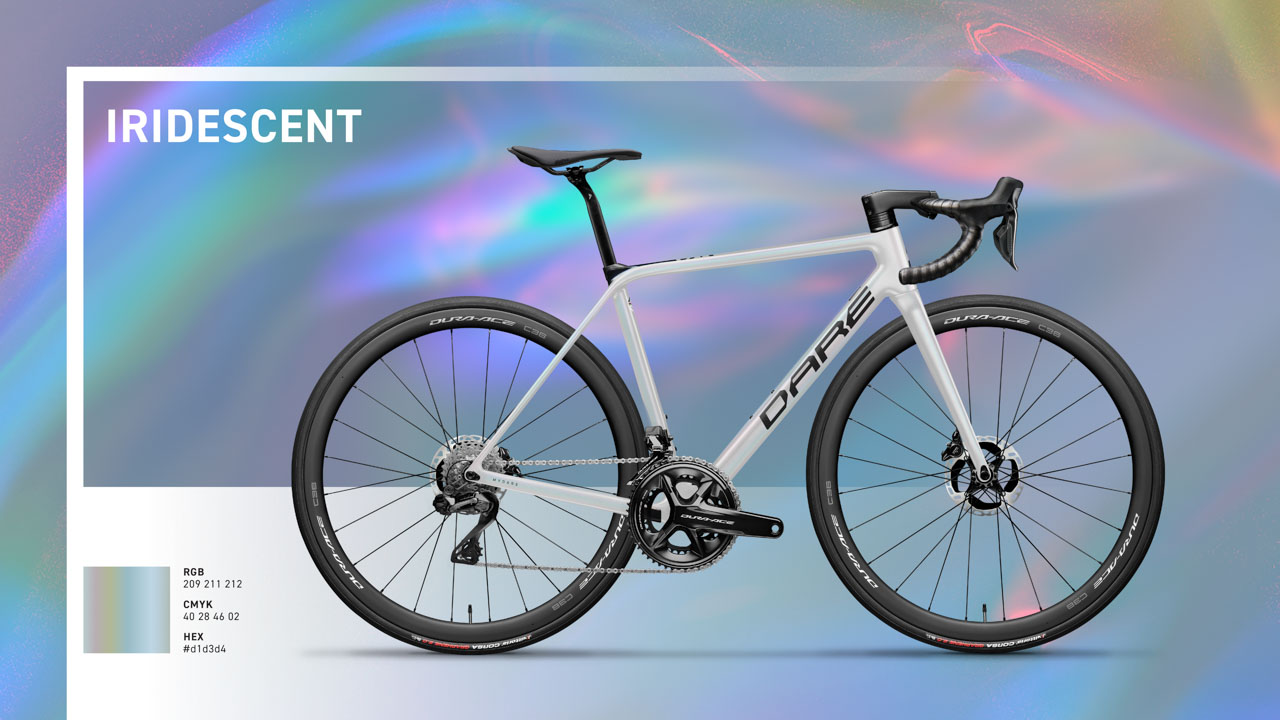 Iridescent
Like rainbows in summer, iridescent highlights on a white frame make for a dazzling blur across the finish line.
Island
This dynamic blend of green and blue is inspired by tropical colors, as on a sunny tree-lined seashore.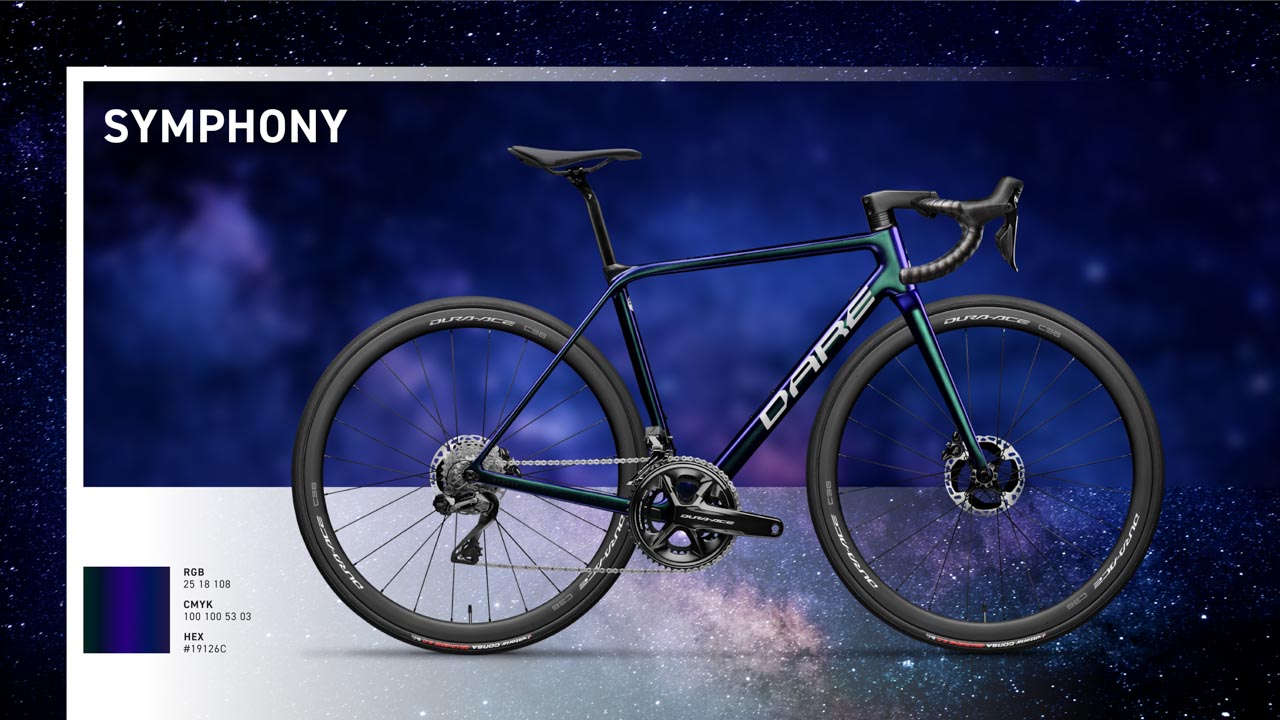 Symphony
This blend of blue, green, and purple reveals a galaxy of colors from each angle, as brilliant as a night sky of stars.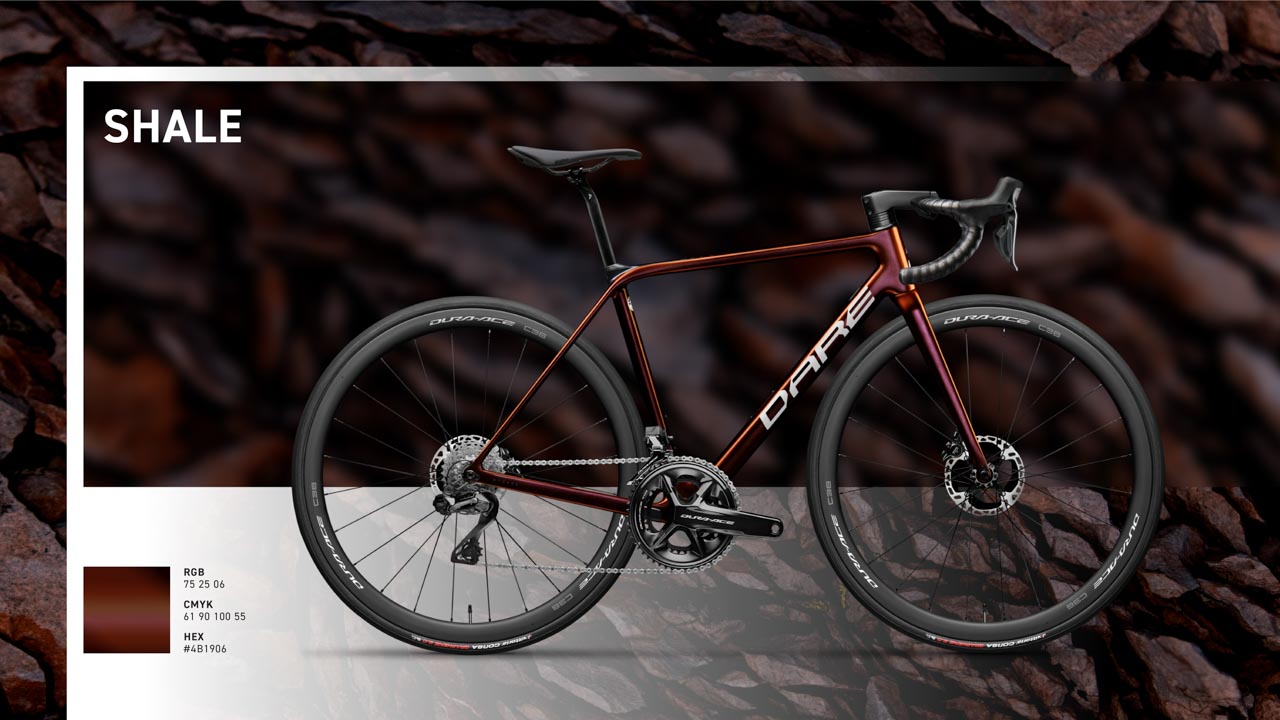 Shale
This elegant transition between maroon and goose yellow creates a solid, earthy palette that coats the frame with its subtle majesty.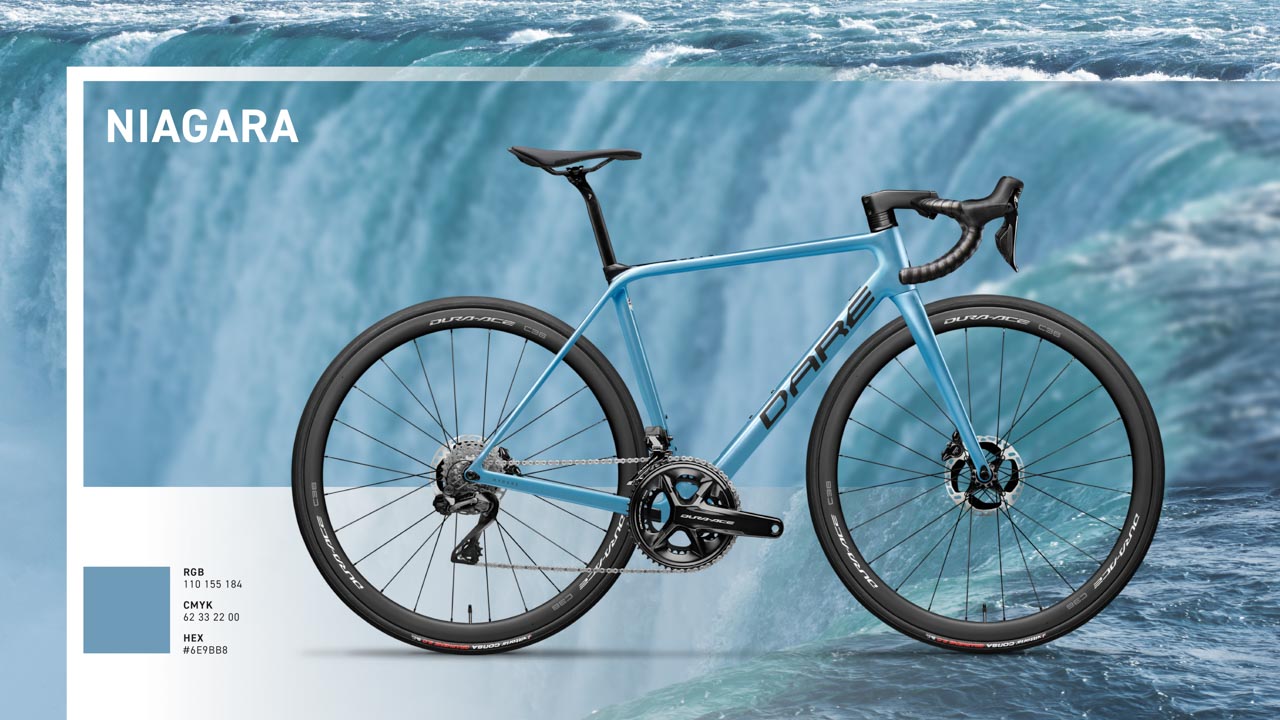 Niagara
Niagara Falls rages, surges, and reverberates like thunder, truly meriting the name "Thor's water". Taking inspiration from Niagara Falls, this color has an energetic spirit.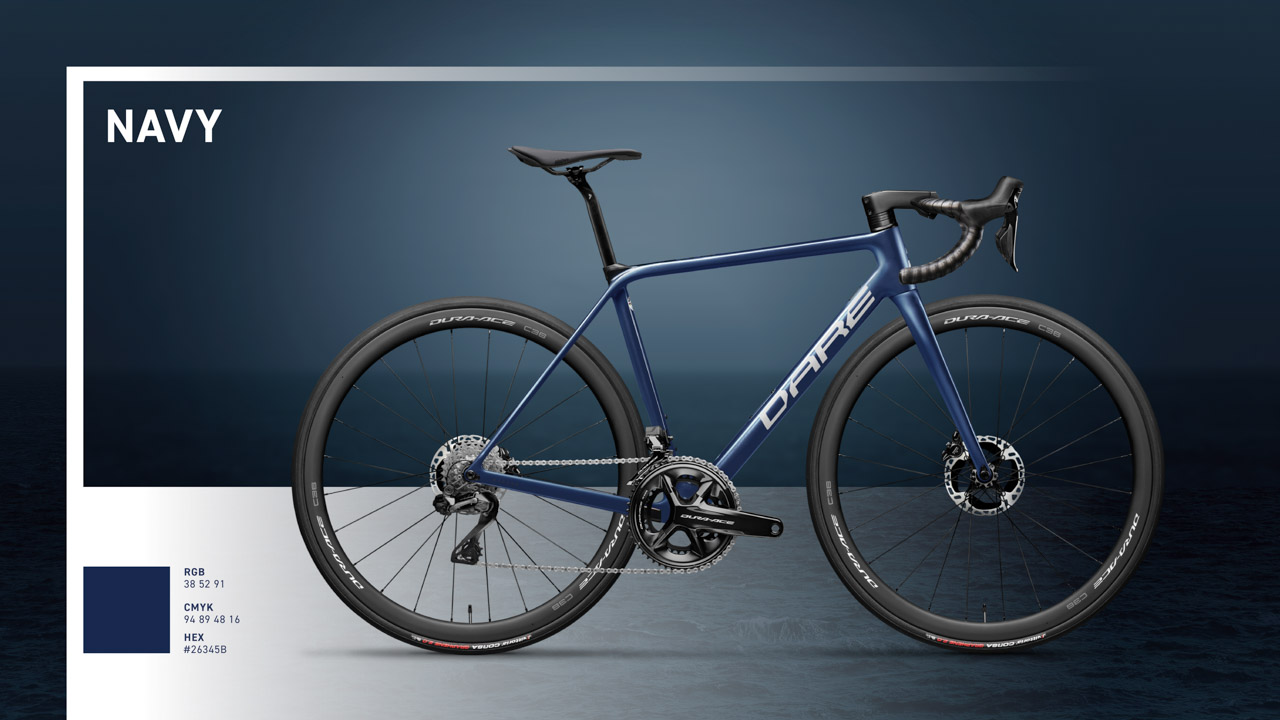 Navy
As sober as darkness, navy blue possesses a gentlemanly allure of wisdom and agility in various light conditions. Originally the color worn by officers in the British Royal Navy, navy blue has a sober and elegant tone, a favorite trendy color.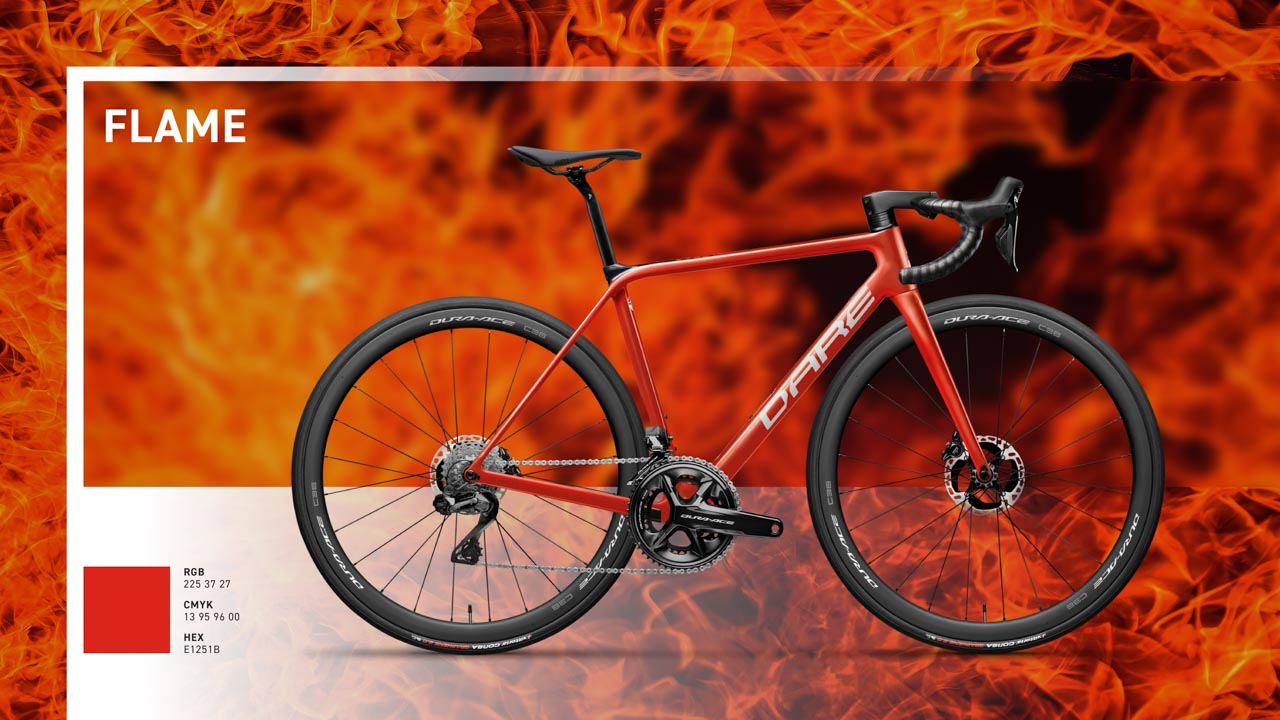 Flame
With a red base and shades of orange, the color of flames adds a resplendent atmosphere to the world and is a dazzling eye-catcher in the field.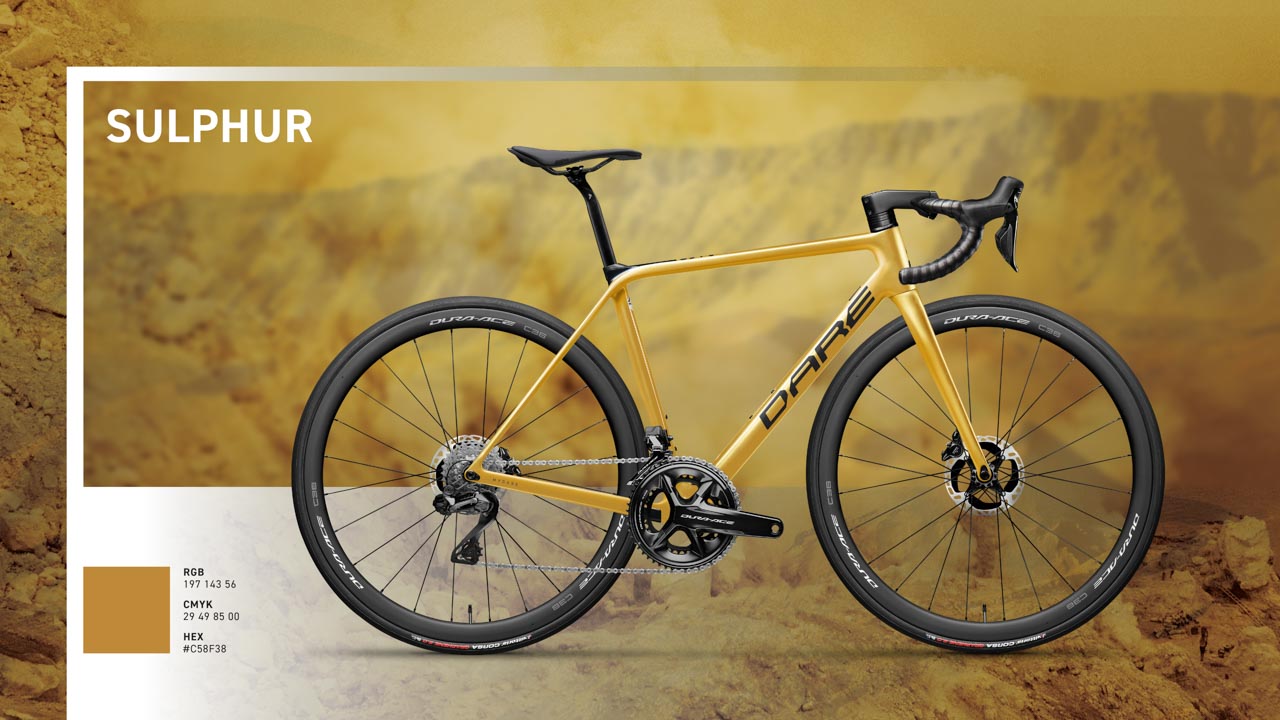 Sulphur
Puente del Inca is a natural arch in Mendoza province. Washed with sulfuric spring water, the stone bridge and wall are as yellow as a golden city. It is a causal stroke of nature's genius and also the inspiration behind our design. The color instills an imposing regal quality into the frame.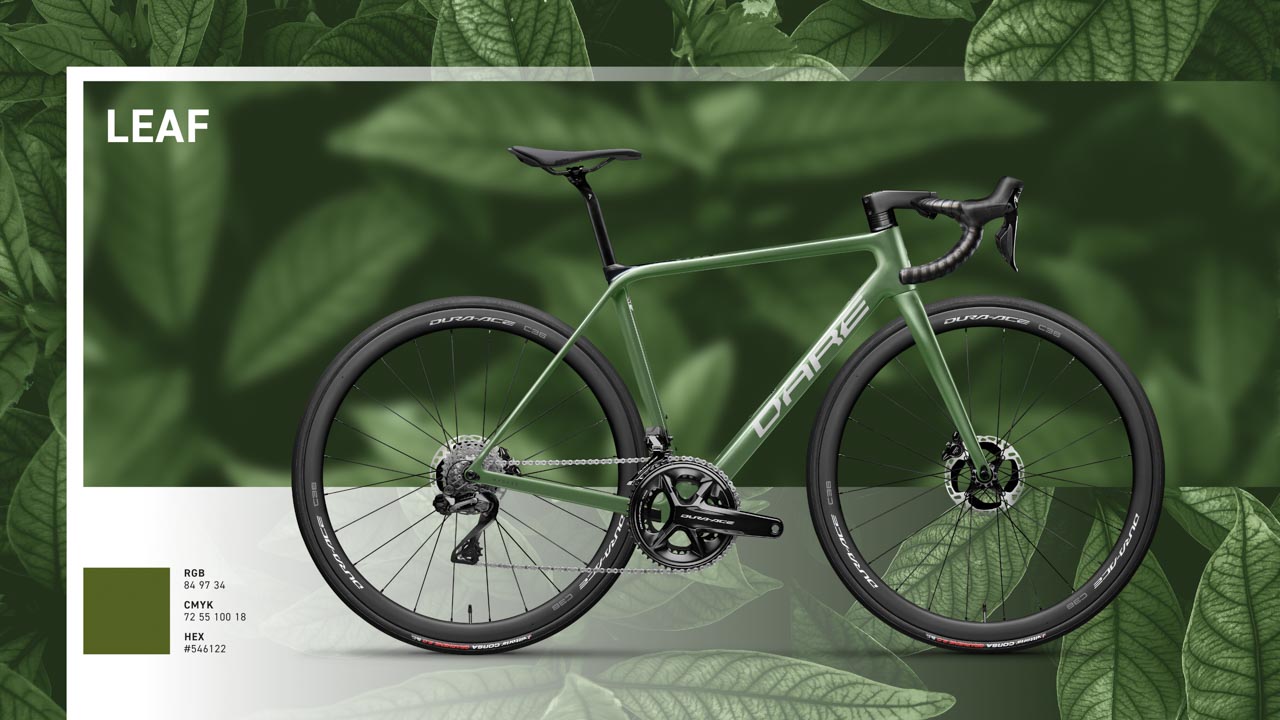 Leaf
The woodland is luxuriant and green, tender green leaves emerge from the branches, with dewdrops gliding along them. Nature's colors are full of vitality, bringing great momentum to your ride.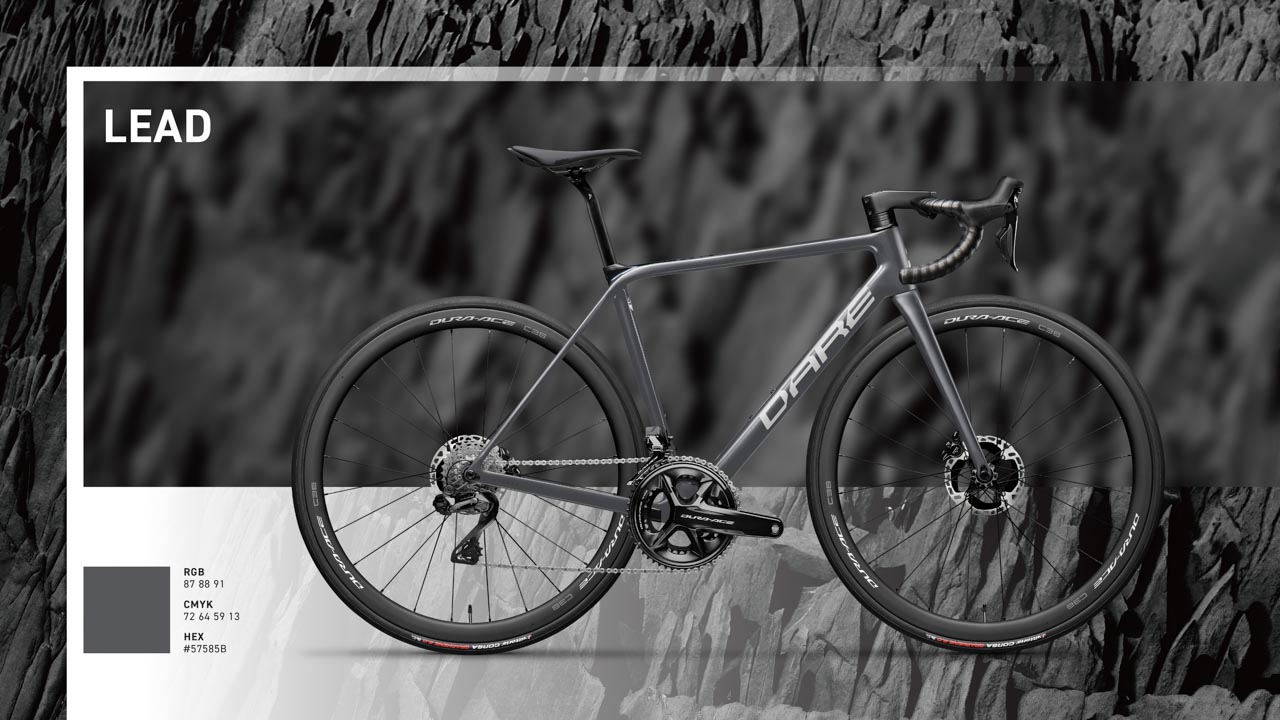 Lead
While this introspective color looks like black, it is not black. It reflects the frame's strong and tough characteristics. When making a push, it makes a surprise attack, just like a panther.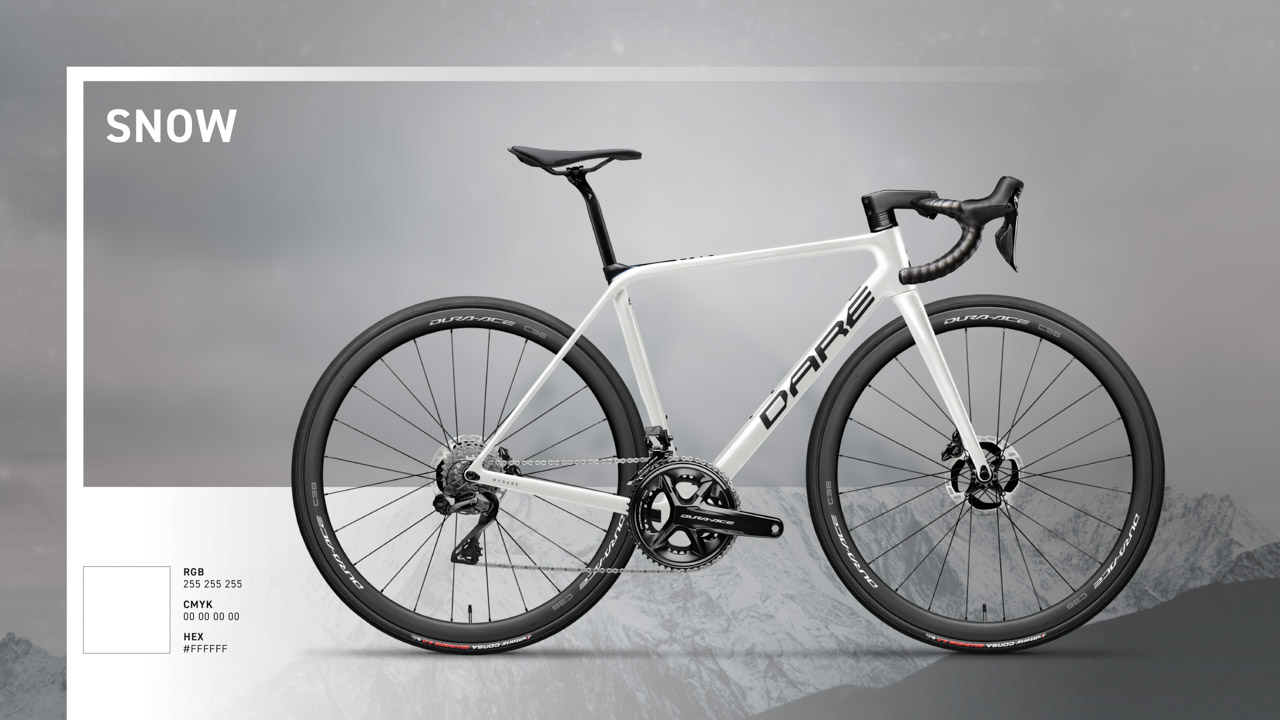 Snow
The customize color of white snow is as clean and crisp as the first snowfall of the winter. The pure white is elegant and gentle, yet bright, making it the ideal color for riders who prefer a lively and simple style.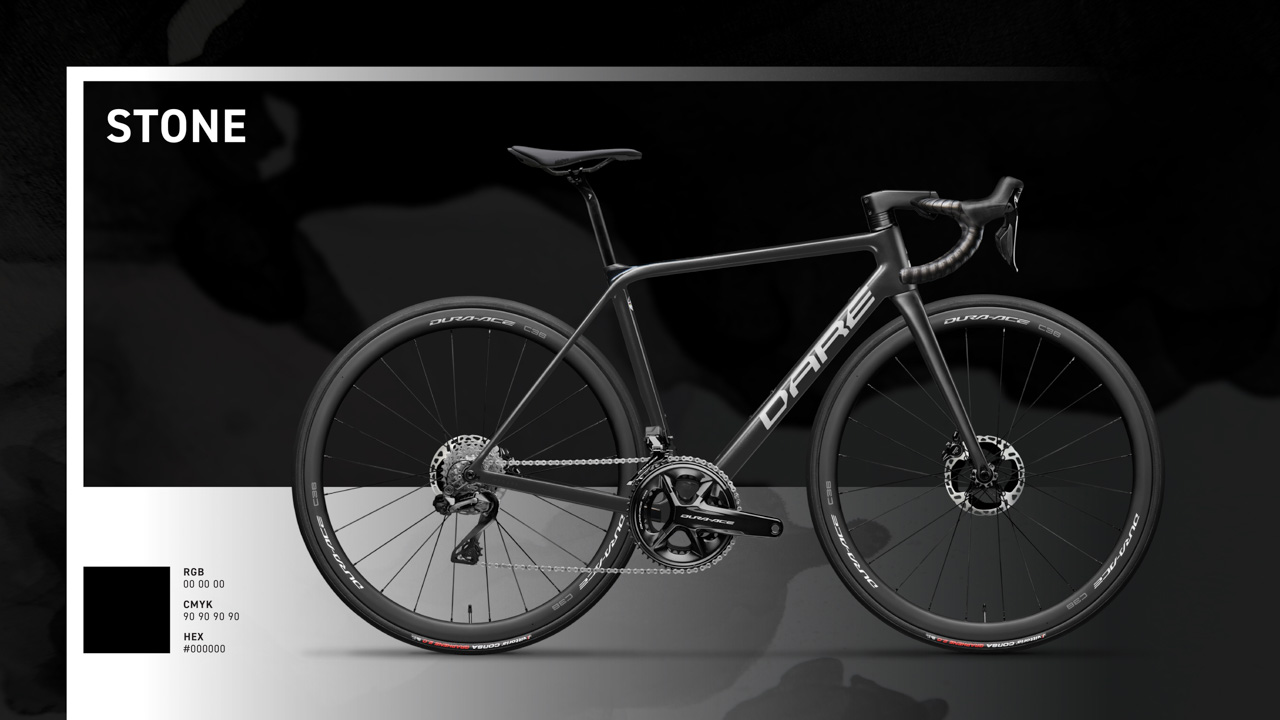 Stone
Pure black has an inexhaustible and classic appeal. Matched with the low-key but not dull frame lines, it is the silent king in the field.