【TEAM】UCI World Championships Men U23 ITT
Sept. 22nd, 2021
After winning Men U23 Individual Time Trials (ITT) in European Championships a week ago, Johan Price-Pejtersen achieved another milestone on his impressive list of victories, claiming the 2021 rainbow jersey for Denmark! 🌈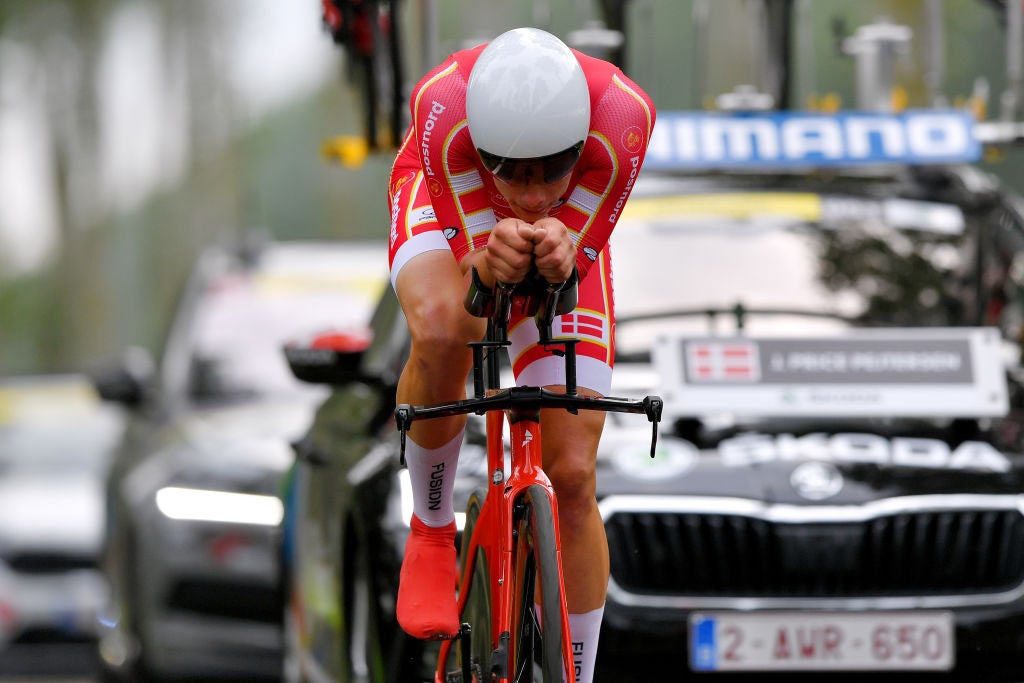 Photo from www.swisscycles.com
Danish rider Johan Price-Pejtersen of Uno-X Pro Cycling Team seized the gold in Men U23 ITT of UCI Road World Championships! Price's team mate Søren Wærenskjold from Norway followed closely and came 4th.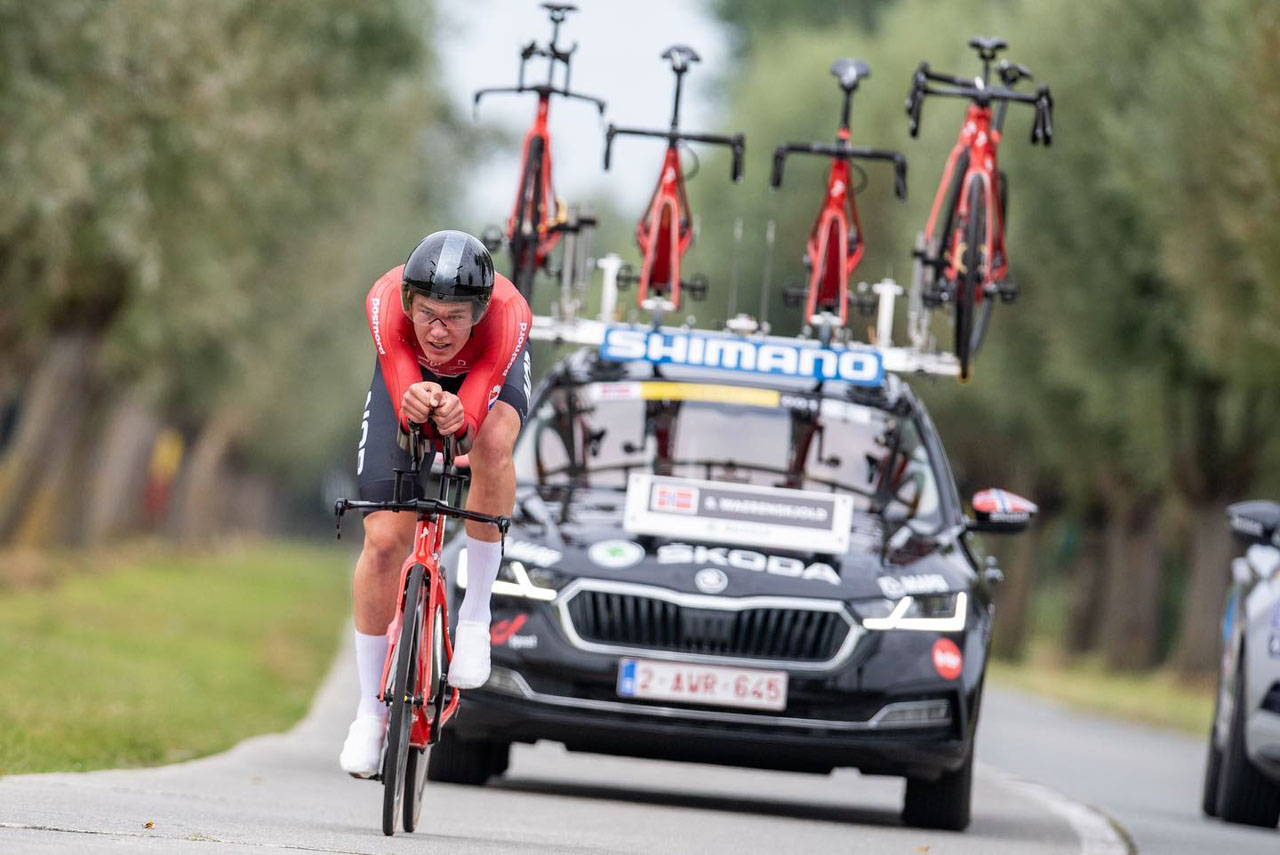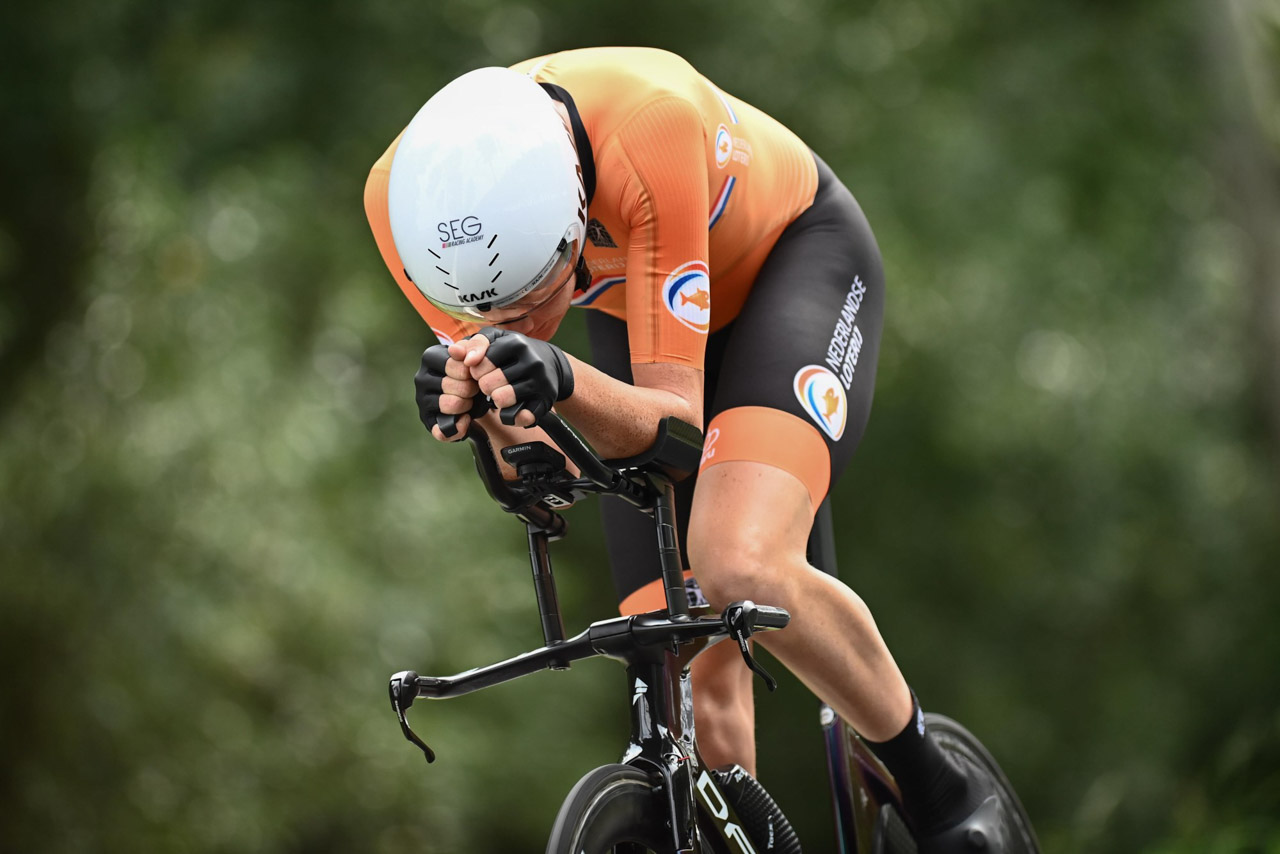 Riding the same TSRf frame, Daan Hoole of SEG from Netherlands also finished in top ten, came in at 6th.
We are immensely proud of all three DARE TSRf riders finishing in top ten and congrats to both teams, well done!!!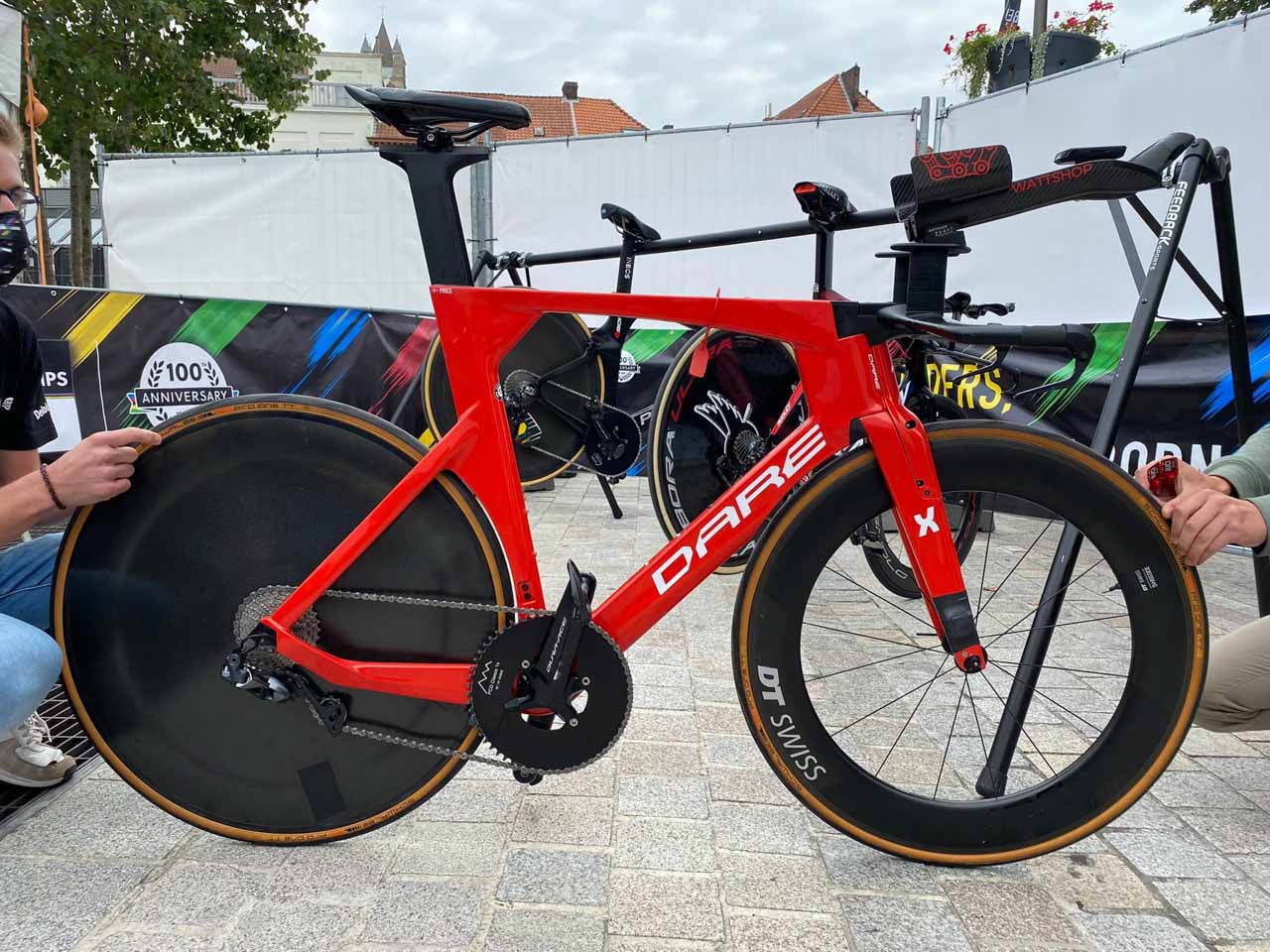 During the early stages of design, a TSRf prototype was repeatedly tested and revised at the GST wind tunnel in Germany.
All our final numbers show that the TSRf's bullet and Kamm tail shaped tubes, as well as the unique cleaving design of the top tube, head tube, and seat stays, greatly enhance the bike's ability to cut through wind resistance. Meanwhile, chain-stays that bend upwards like the vertical stabilizers of fighter jets help keep the TSRf steady, which in turn helps maintain cruising speed.
This thorough process of experimentation and verification ensures that we've provided the highest performance for TSRf. TSRf became our racers'winning formula, and successively claimed glories in Norwegian National Cup, European Championships, and this time, UCI World Championships!
Highlights from Men U23 ITT
Back to News