【EVENT】"DARE Route: 2020 Wuling Taiwan" Challenge Invitation
September 23, 2020
Wuling is the stuff of every cyclist's dream- a gorgeous, ambitious undertaking. This world-famous route winds through some of Taiwan's most beautiful scenery, and attracts visitors from all over the world every year to its majestic mountains. Are you perhaps also preparing to challenge Wuling?
In the latter half of 2020, DARE Route is inviting all proud owners of a DARE bike to challenge the Wuling route. If you complete all of the conditions below with your DARE bike, you'll win one of our DARE Route achievement bundles and the chance to try out our newest products before everyone else!
DARE Route Video:
Event time:
From 2020/9/23 to 2020/12/25.
Requirements:
Step 1: Use any DARE model to ride the Wuling route and record the ride on a GPS system. Starting the route from the east, west, or north is all acceptable, and there is no time limit.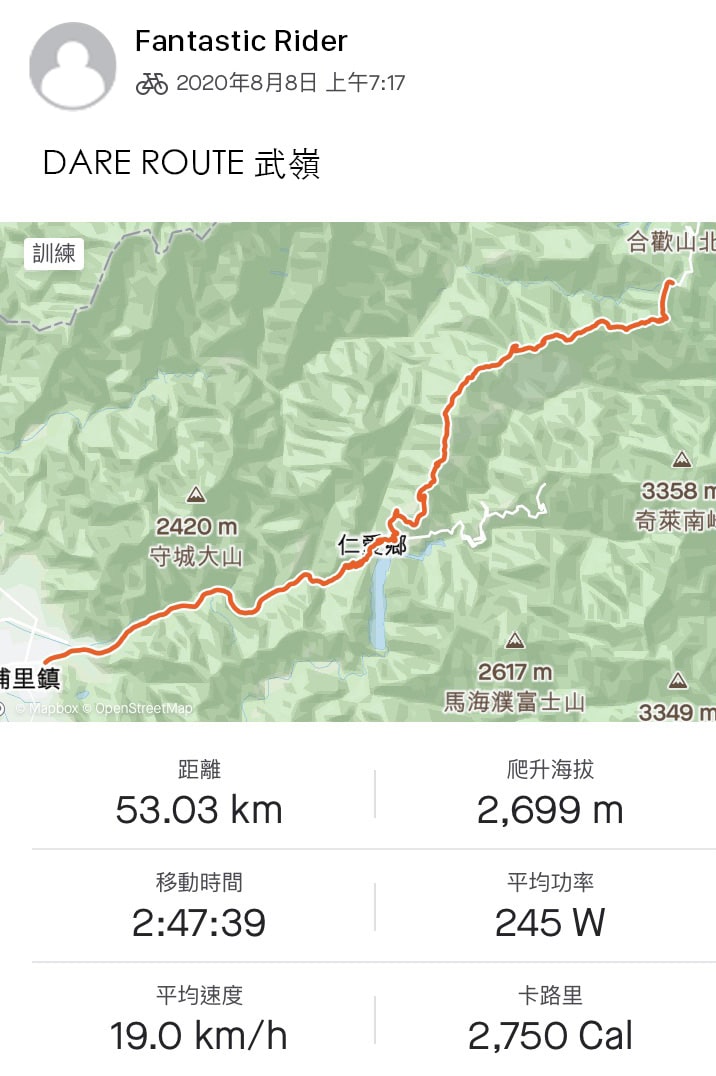 Step 2: Take a photo of your DARE bike next to the Wuling plaque. (Photo pixels must be 1920*1080 or above.)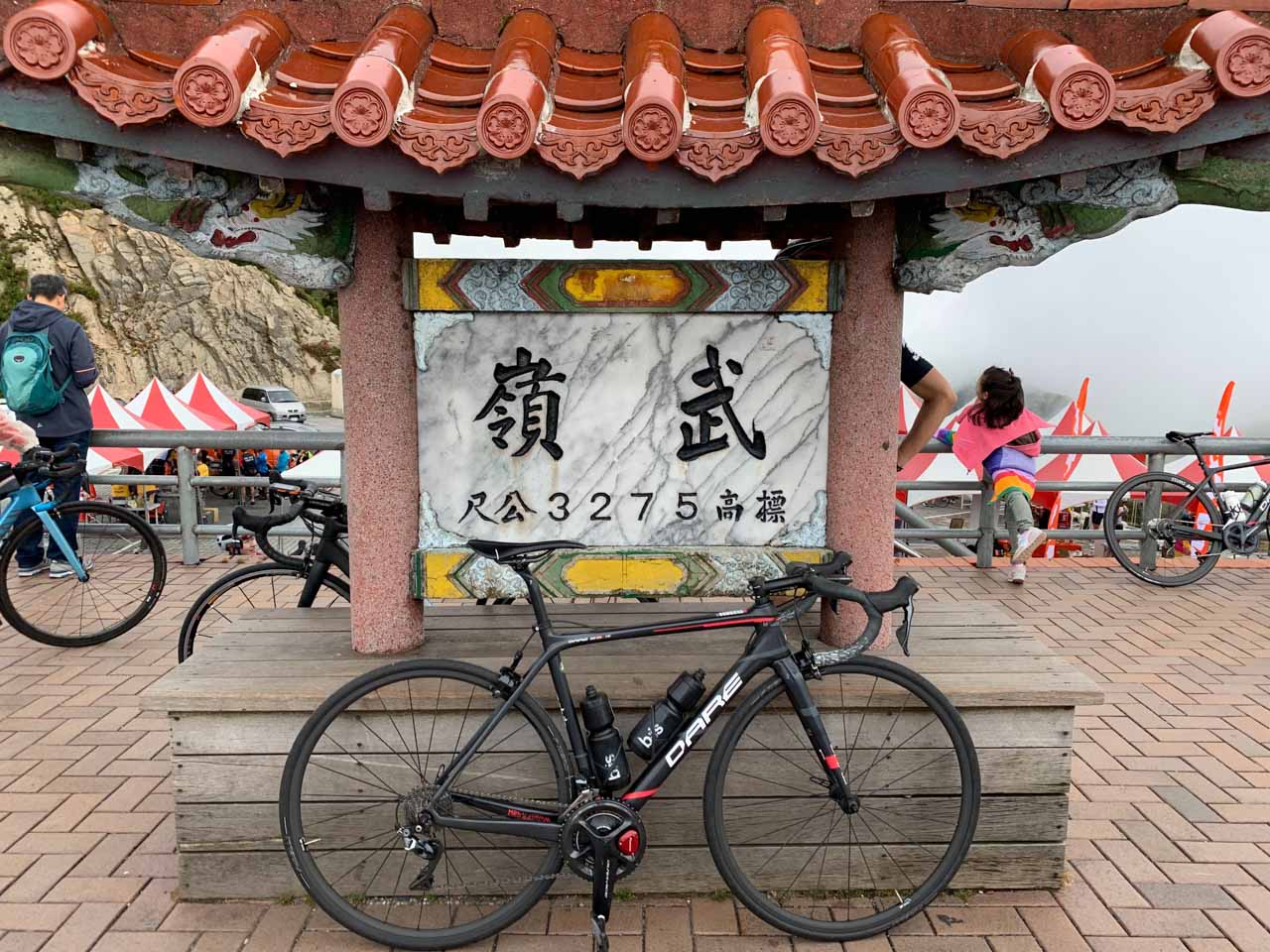 Step 3: Publicly share a post about your Wuling challenge on your social media (FB or IG) and must tag #DARERoute and #DAREBikes, so we can see you.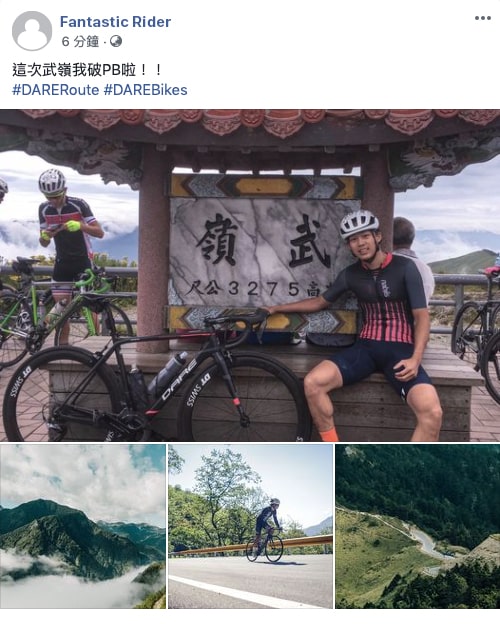 Step 4: Email the steps 1, 2 and 3 to dareroute@dare-bikes.com or deliver to an official DARE-affiliated store's manager. Incomplete material will neither be accepted nor receive a reply.
What's in the "DARE Route Wuling 2020" achievement bundle:
・ An exclusive "DARE Route: 2020 Wuling Taiwan" t-shirt.
・ A "DARE Route: 2020 Wuling Taiwan" achievement sticker, made from 0.8mm metal, and can be placed on a bike frame to commemorate the ride.
・ A "DARE Route: 2020 Wuling Taiwan" certificate of achievement, exquisitely designed by the DARE team, the certificate will include the participant's photo of choice and their GPS route map.
・ A DARE REALRIDE VIP buff.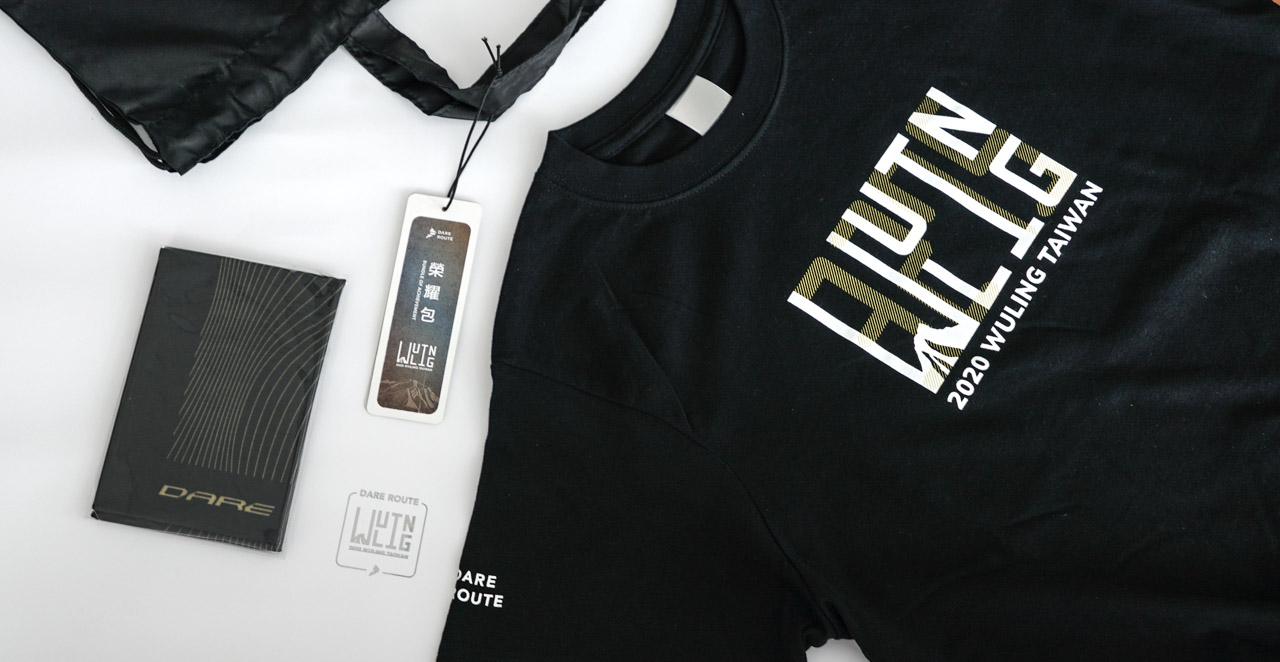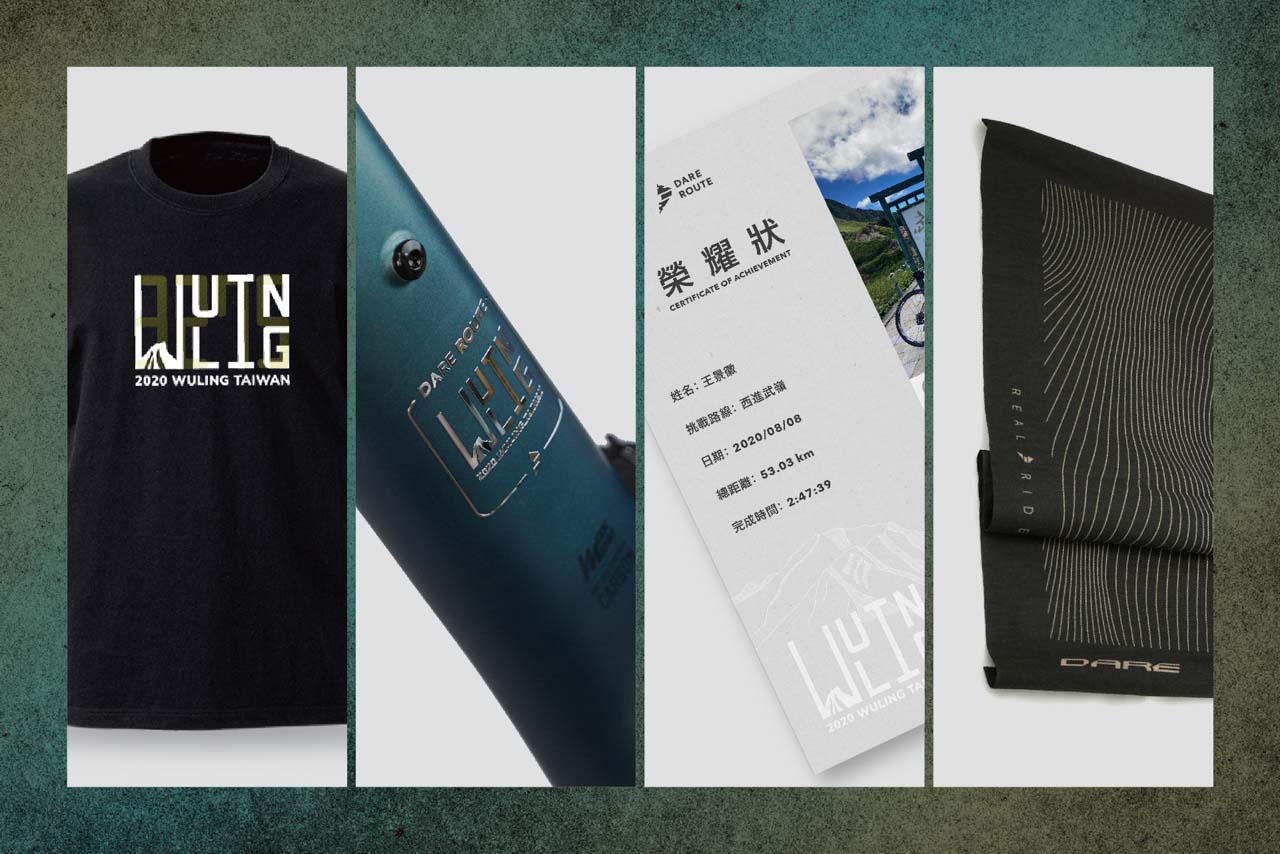 "DARE Route:2020 Wuling Taiwan" Event notices:
1. Challengers must agree authorize the photos provided to DARE for use in promotional material.
2. This event is exclusive to DARE bike owners only, we warmly welcome others to purchase a DARE bike at one of our dealers to join the challenge. We apologize for any inconvenience caused to riders who do not meet the requirements.
3. As this event is a form of personal challenge, DARE is not setting a time limit to complete the route. However, a multiple-day trip must consist of continuous riding. If over one-third of the ride utilizes motorized tools or substitute cyclists (or involves other unsportsmanlike conduct), the participant will be disqualified.
4. In the interest of fairness, only those who have fulfilled all the requirements will have completed the challenge. DARE reserves the right to reject unqualified submissions.
5. The Wuling route has many potential hazards, please evaluate your health conditions before starting the challenge and pay attention to road safety at all times. If weather or road conditions are poor, or if you feel discomfort, please to not continue riding. Safety and health are of utmost importance.
6. As this event is a personal challenge, participants are expected to arrange their own riding plans, DARE is not responsible for any related planning.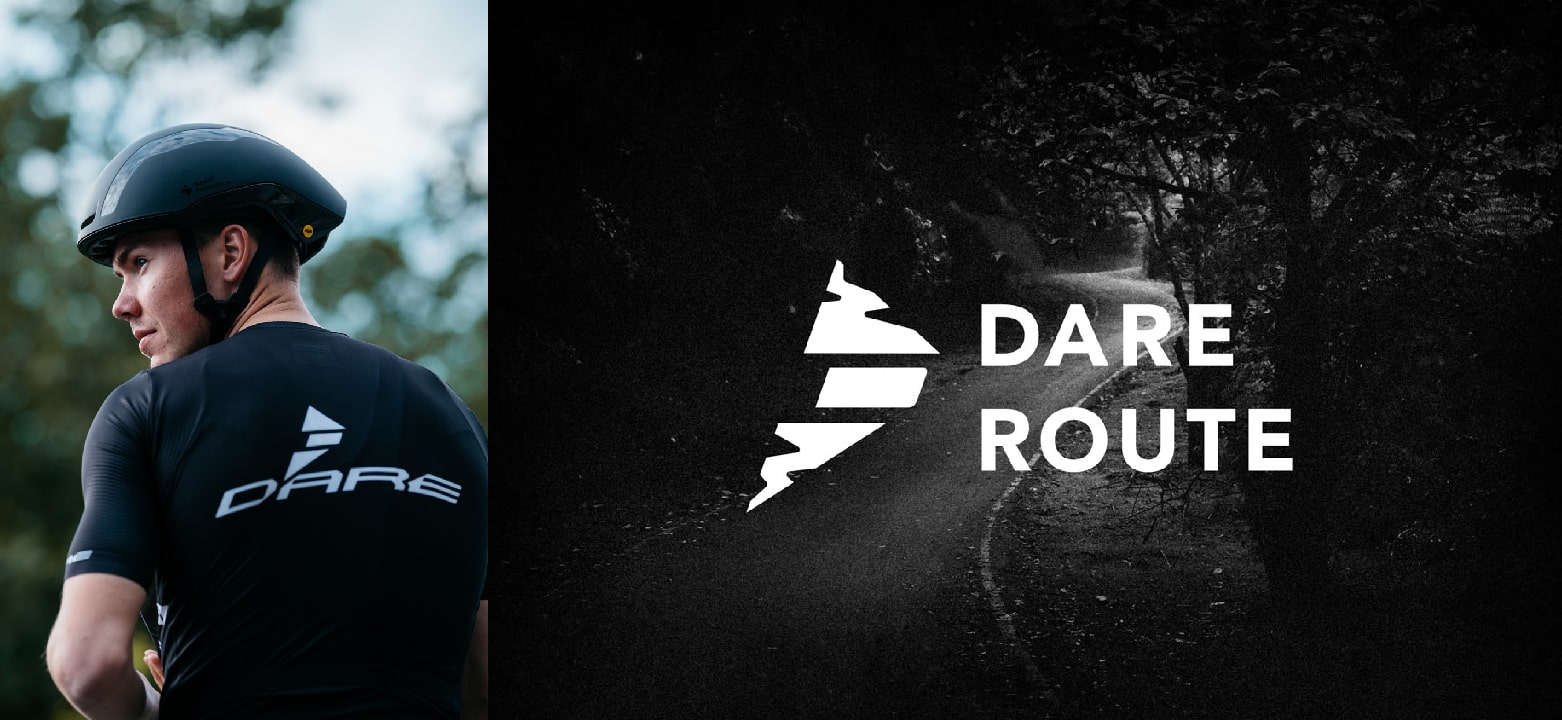 Every year beginning from 2018, DARE has held a challenge event in different countries, with commemorative gifts designed specifically for each route. #DARERoute was created exclusively for DARE bike owners as a thank you for their support, and to encourage riders to continuously strive for improvement.
Back to News