【EVENT】Triathlon Season's Thank You Event! Free Upgrade from Ultegra Di2 to Dura-Ace Di2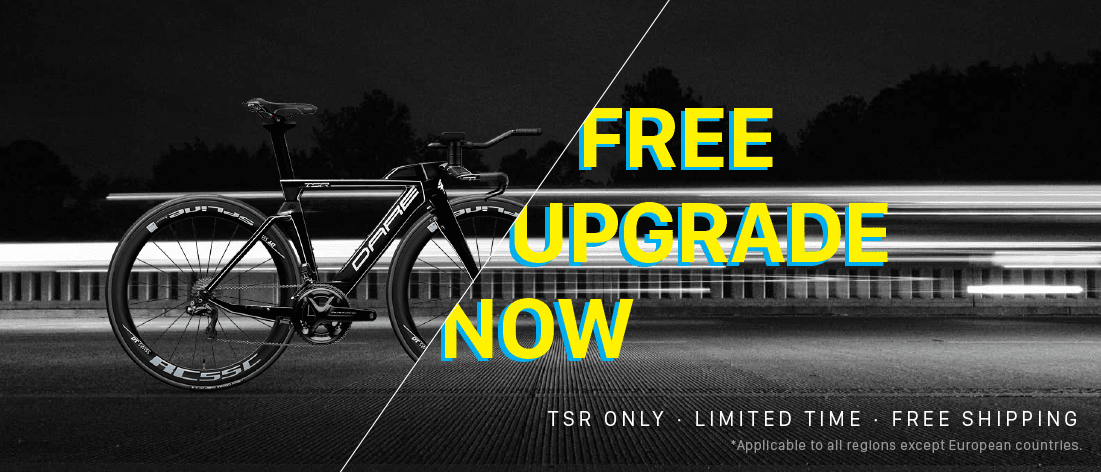 Triathlon Season's Thank You Event
Let the thrilling triathlon season begin! To thank fans around their world for their enthusiastic support, DARE has launched free promotional upgrades: get the Dura-Ace Di2 for the same price as the Ultegra Di2 when you buy your TSR! Limited quantity available, snag your free upgrade today! (Promotion not available in Europe)
Experience another level of performance with your very own Dura-Ace Di2 TSR.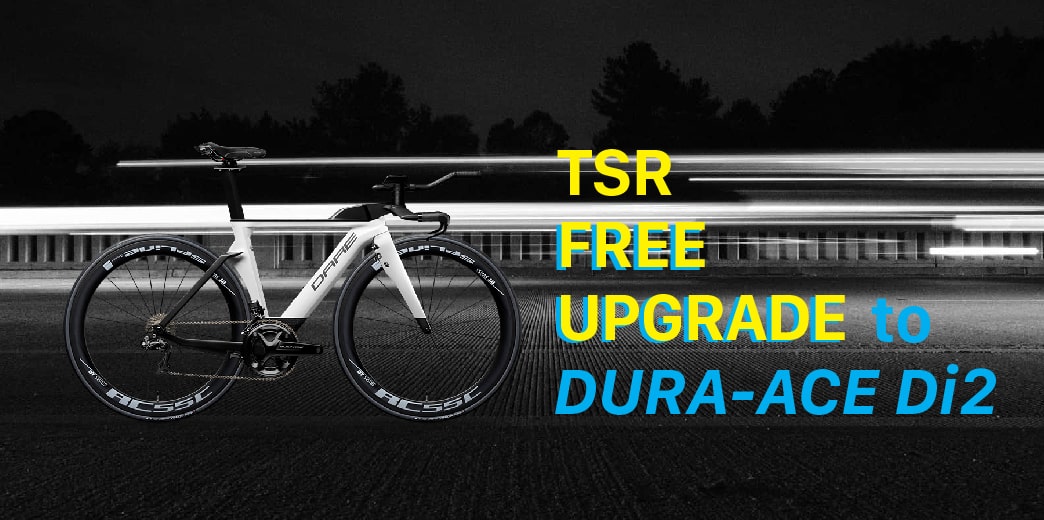 Your weapon to conquer time, the TSR!
The TSR has its roots in triathlons and time trials, races against the clock. Tailored to minimize drag while remaining highly aerodynamic, the resulting design strikes a perfect balance between stiffness and weight, its 56cm (size s) frame weighing just 1360g. The TSR's development team utilized technologies below to satisfy that need for speed.
1. Total Synchro-Integrated Cable (TSIC)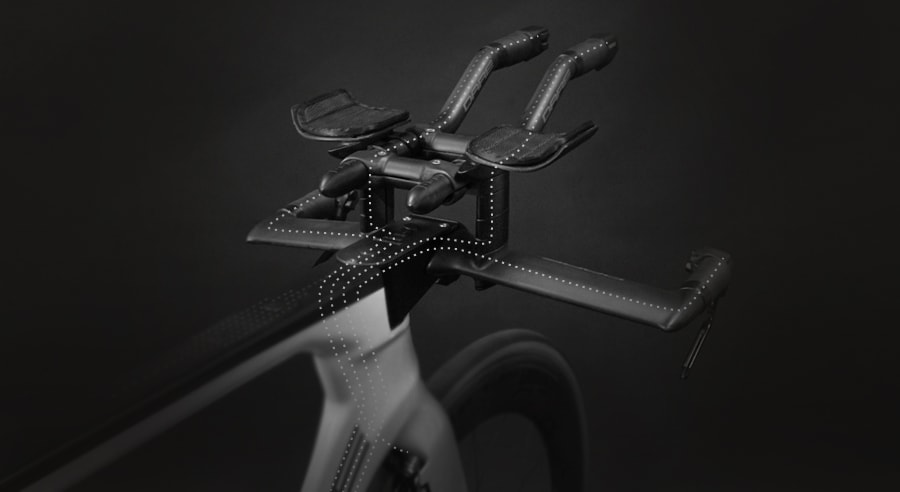 Total Synchro-Integrated Cable (TSIC) is an integrated internal routing system that conceals the derailleur cable and brake within the frame completely. In addition to perfect compact profile, turbulent flow and interference from cables for time trials are both configured to minimize air resistance.
2. Transformer Stem Bar (TSB)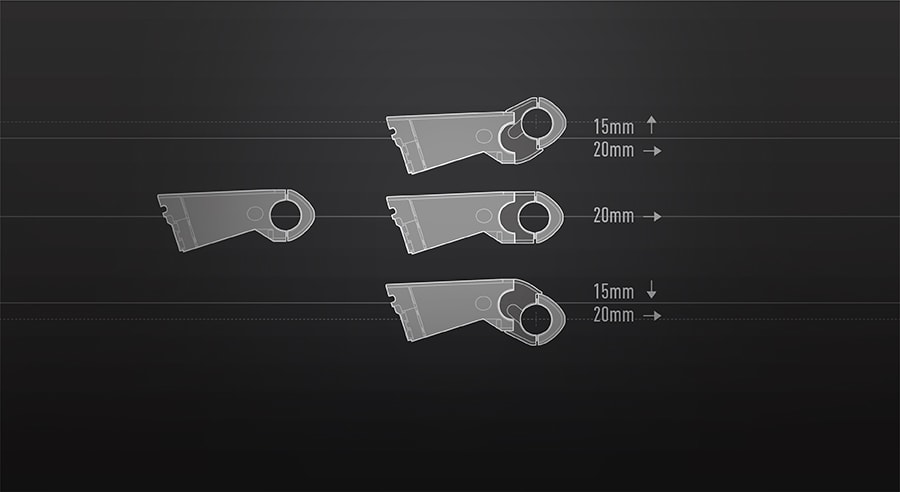 Transformer Stem Bar (TSB) integrates a stem-handle bar system to provide various extended lengths and angles for use. Based on the UCI 3:1 regulation, more adjustment spaces are provided for the integrated system used by TSR, such that riders could configure the best riding posture with respect to ergonomics without feeling uncomfortable during a long-term race.
3. Rotating Angle Controller (RAC)
Rotating Angle Controller (RAC) is a hidden stem steering limiter that guarantees riders to keep the bike forward. When in race, RAC prevents handle bar from colliding with the top tube due to the deflection of the bike head.
4. Horizontal Inline Aerofoil (HIA)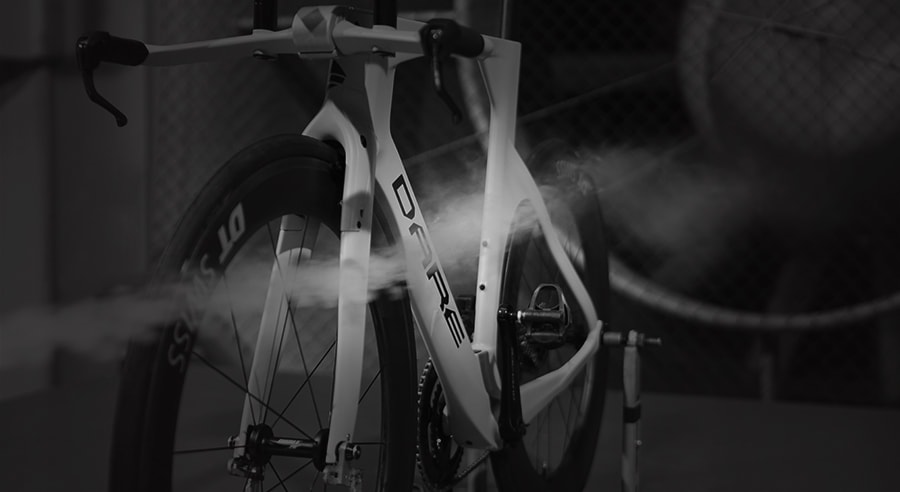 Horizontal Inline Aerofoil (HIA): To balance hydromechanics and air turbulent flow for forward motion, DARE has developed a way to provide down force for positive airflow. The upper edge of the front fork crown is aligned with the rear stay wind breaking wing in design. The airflow passes through the front fork crown to the rear stay that generates down force to improve stability of the rear triangle, enhancing pedaling revolution efficiency.
5. Aero Oversize BB (AOB)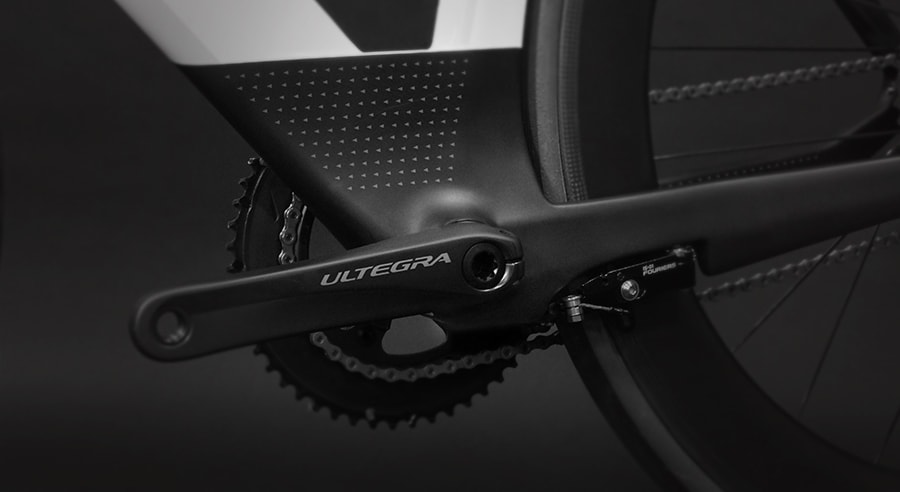 Aero Oversize Bottom Bracket (AOB) utilizes PF86.5mm wide axle BB to aid in profile design and a 3:1 down tube is joined with BB to maximize space! Therefore, a very high flexibility and rigidity-torsional resistance remains under high speed revolution during pedaling that provides TSR the best output efficiency.
Feel free to contact us if you have any questions.
Back to News