【PRODUCT】The Beauty of Taiwan's Taroko Gorge, in Hand-Painted Ombre: DARE MR1s KOM EDITION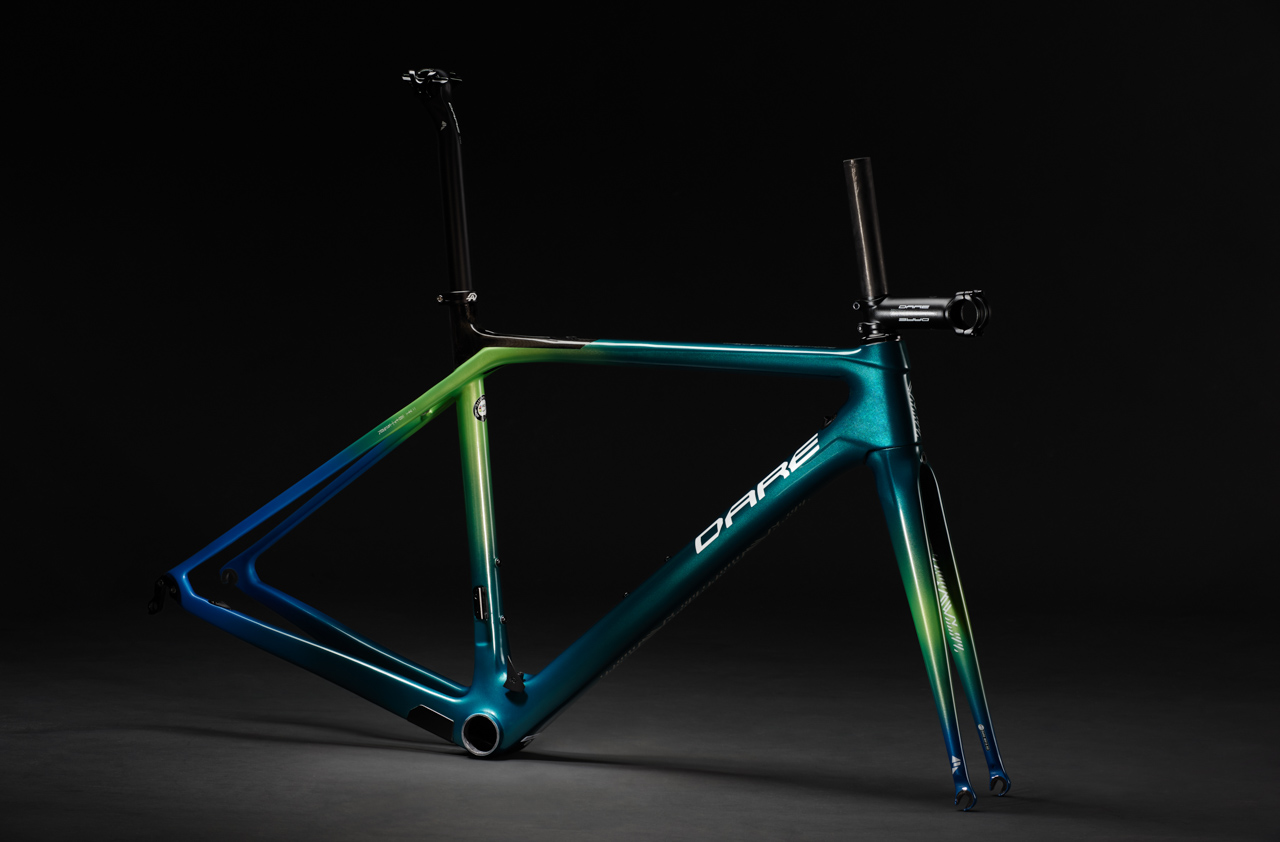 Wuling is a mecca for Taiwan's cyclists. The classic Taiwan KOM Challenge starts at sea level from Hualien's Qixingtan beach and ends at Wuling's 3,275m elevation, meandering through about 105km of the Central Cross-Island Highway to get there. Along the way, riders can marvel at Taroko's majestic cliffs and the highway's gorgeous views, as memorable as the extreme difficulty of the journey.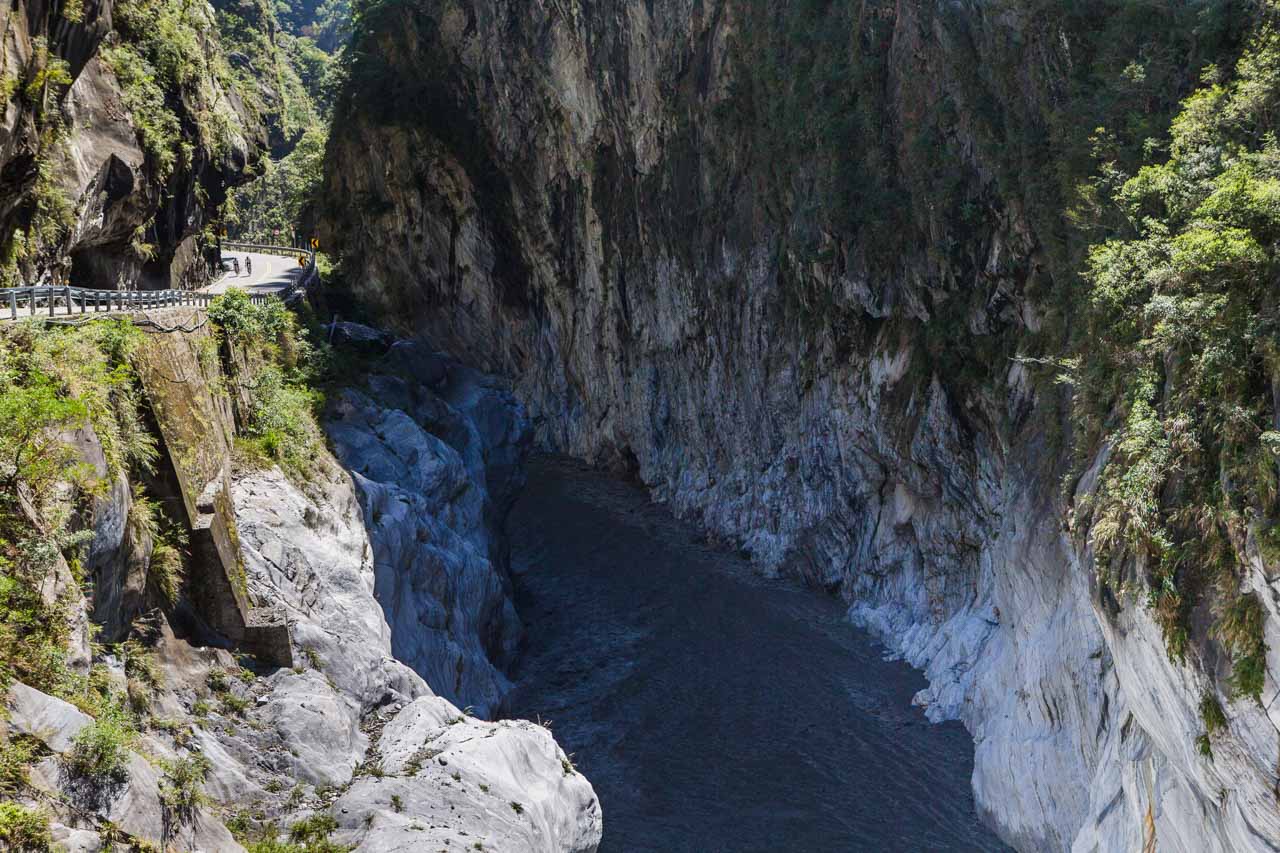 DARE's design team is very much in awe of these marvels of nature along the Cross-Central Highway, so they chose "impressions of Taroko" as the theme for a limited, carefully-crafted edition of the lightweight MR1s—the KOM EDITION.
The KOM EDITION's blend of colors was inspired by Taroko's inky blue waters, teal rocks, green ore, and gray marble. It's topped off with the text from Wuling's famous landmark sign and DARE's Real Ride totem graphic. We hope that the KOM EDITION's tribute to Taroko's beauty will encourage everyone to take personal responsibility in protecting our environment.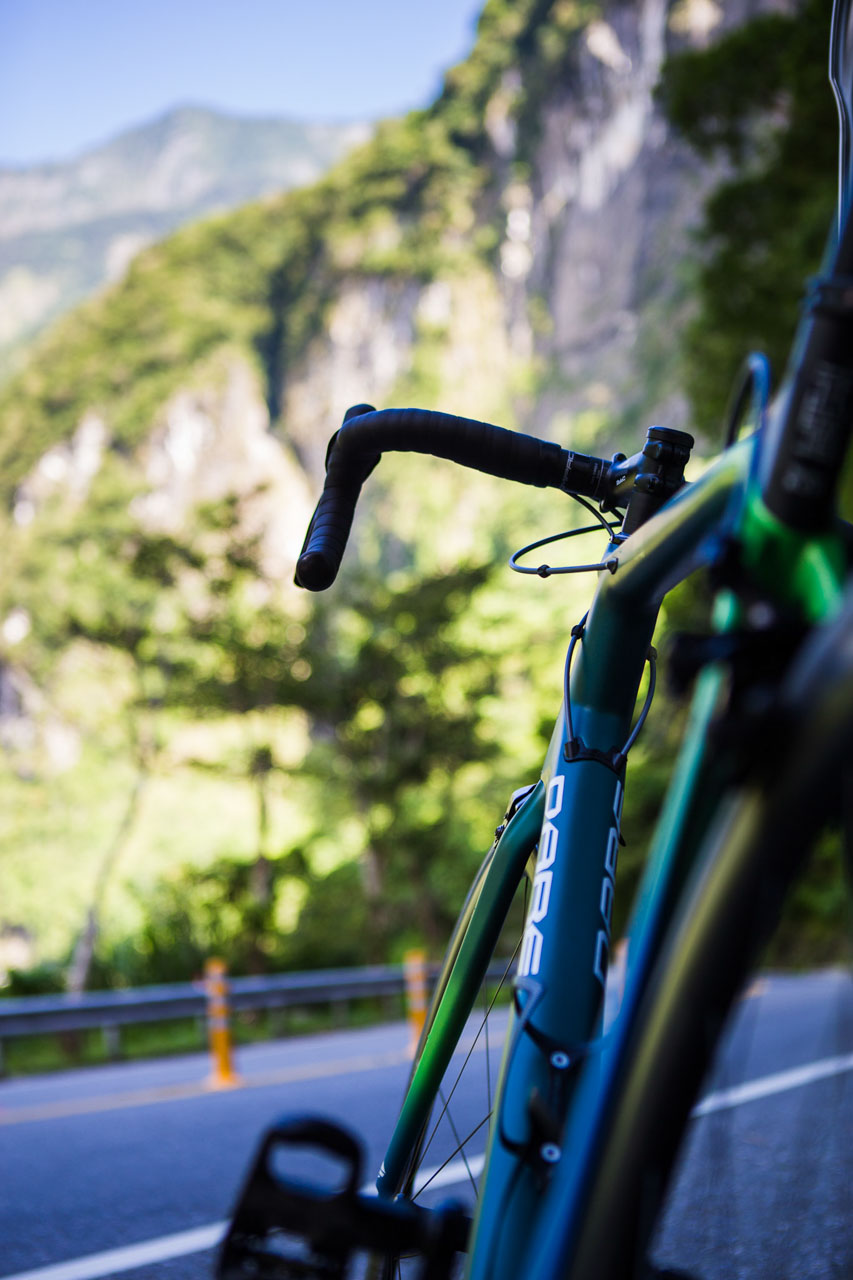 Design details:
The blue-green color of Taroko's river serves as a base for the MR1 KOM EDITION's design, onto which bursts of cobalt blue and grass green have been carefully hand-painted at the seat stays and front fork to create an ombre effect. Riding through Taroko on the KOM EDITION, cyclist and bike blend right into nature.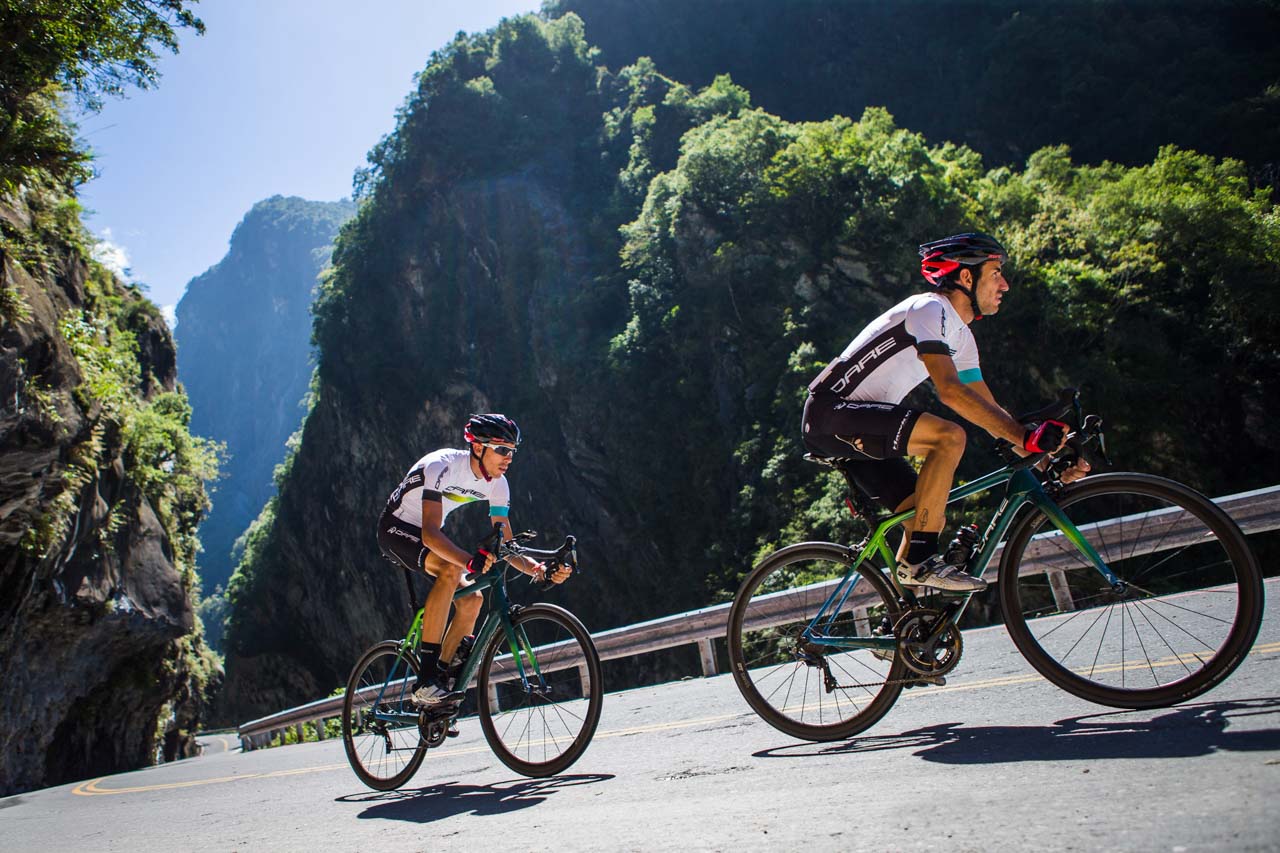 KOM EDITION's top tube is decorated with serif text and DARE's Real Ride totem graphic, specifying scenic spots and elevations. The distance between each elevation marking is an indication how steep that stretch is a shorter distance means a steeper ride. Cyclists can use this handy information to gauge the appropriate pace.
"Wuling", a name composed of two Chinese characters, has been specially included on the seat tube. DARE's designer says, "[KOM] is well known across the globe for its difficulty, and it's also highly regarded by cyclists in Taiwan. It is the soul of the KOM EDITION, and the beauty of Chinese characters will leave a lasting impression of Wuling on the world."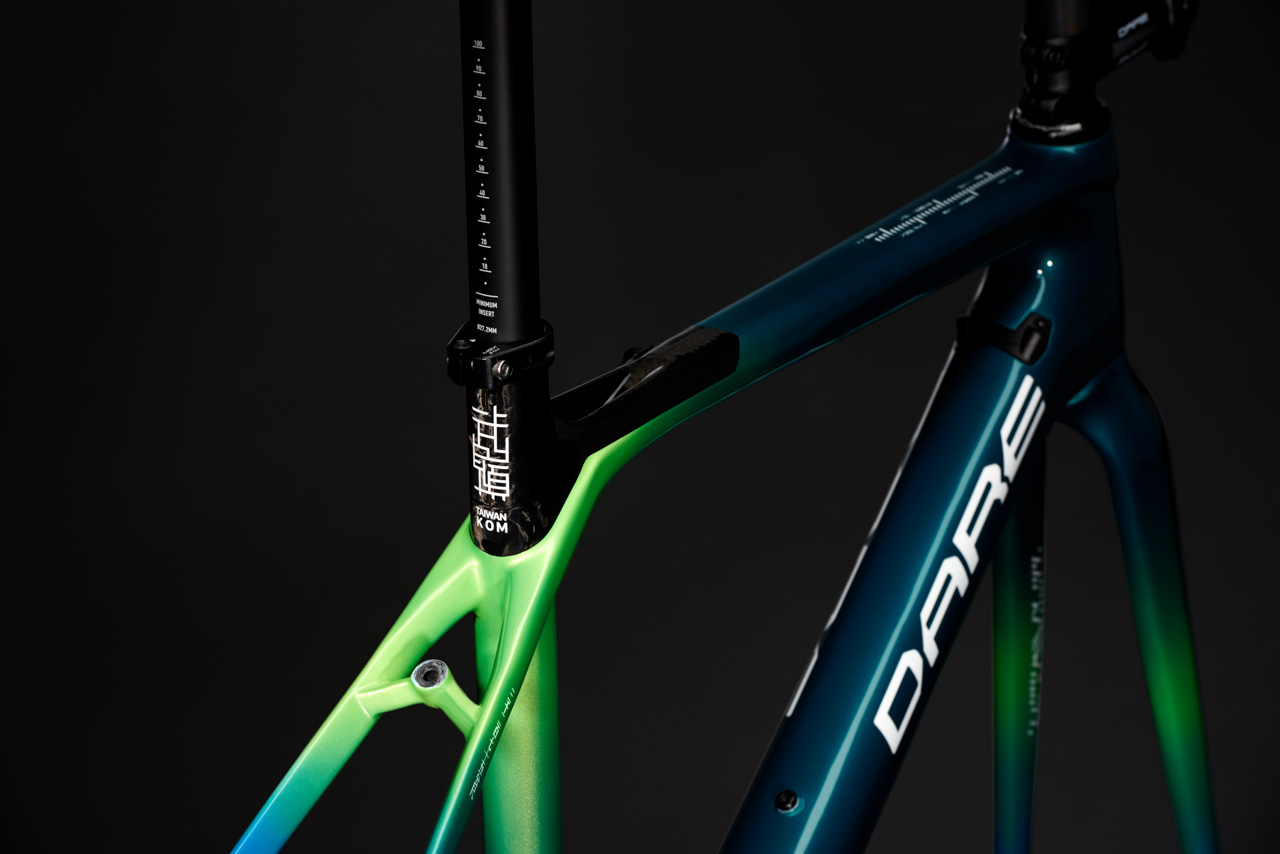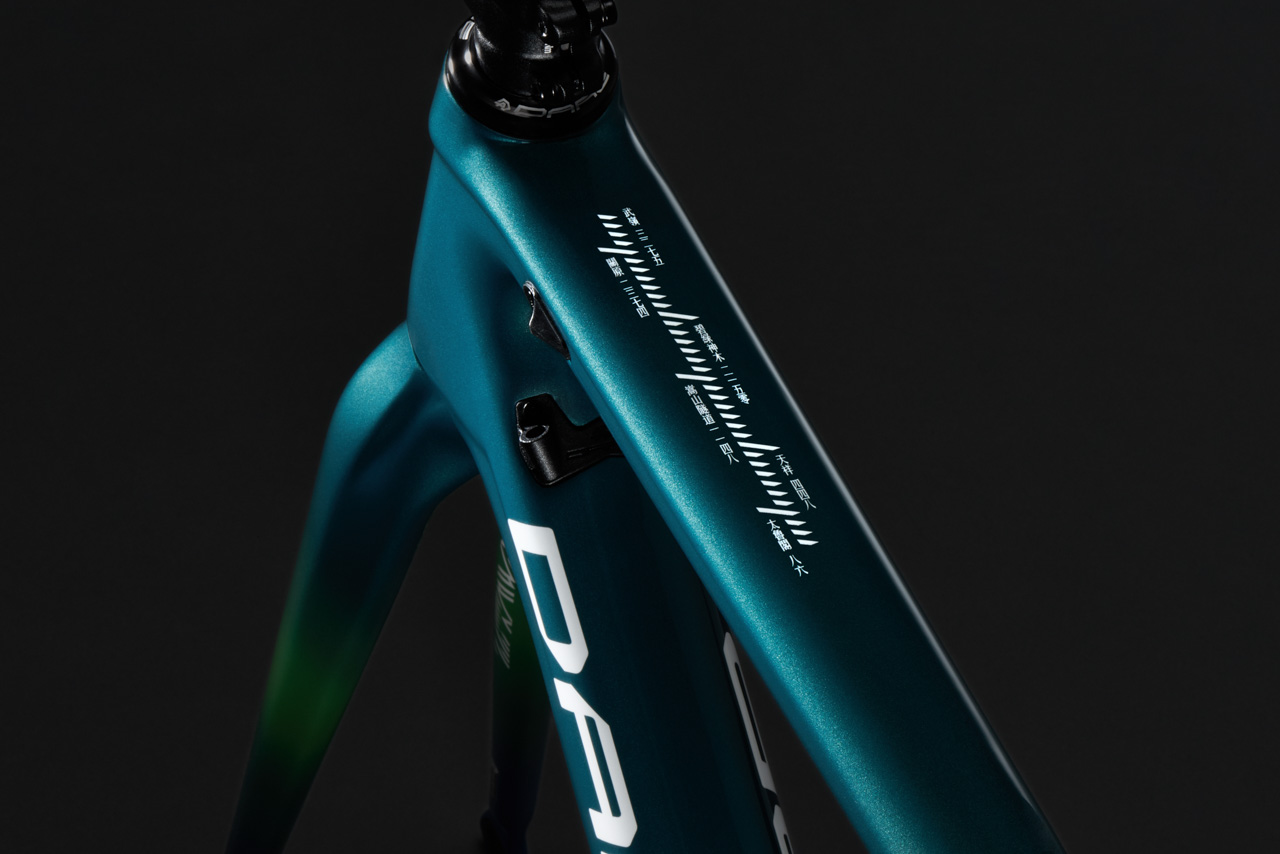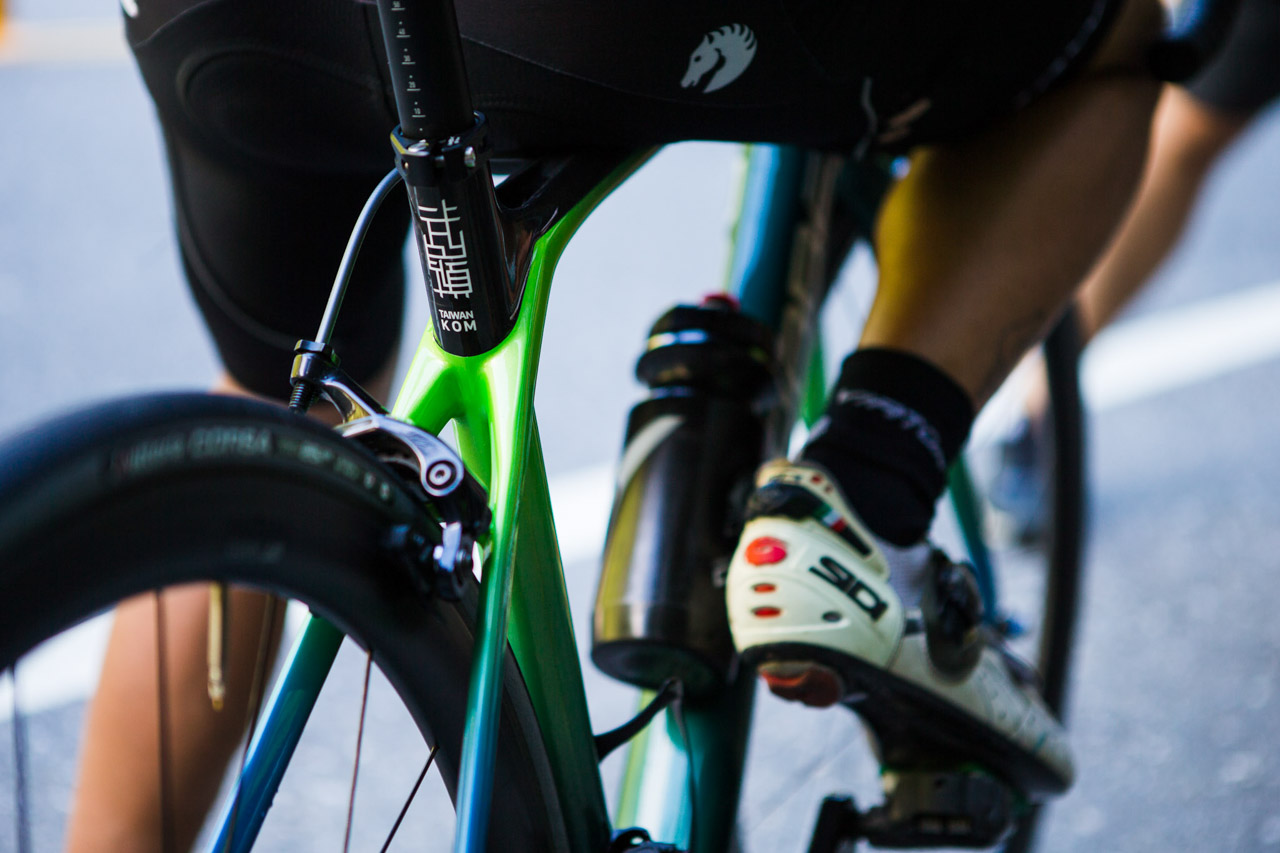 DARE MR1s KOM EDITION was a special edition, released in October of 2017, with a limited production of 10 bikes. The KOM EDITION is now sold out.
Back to News