【OFFICIAL】BUILD YOUR PERFECT BIKE ONLINE WITH MYDARE RACK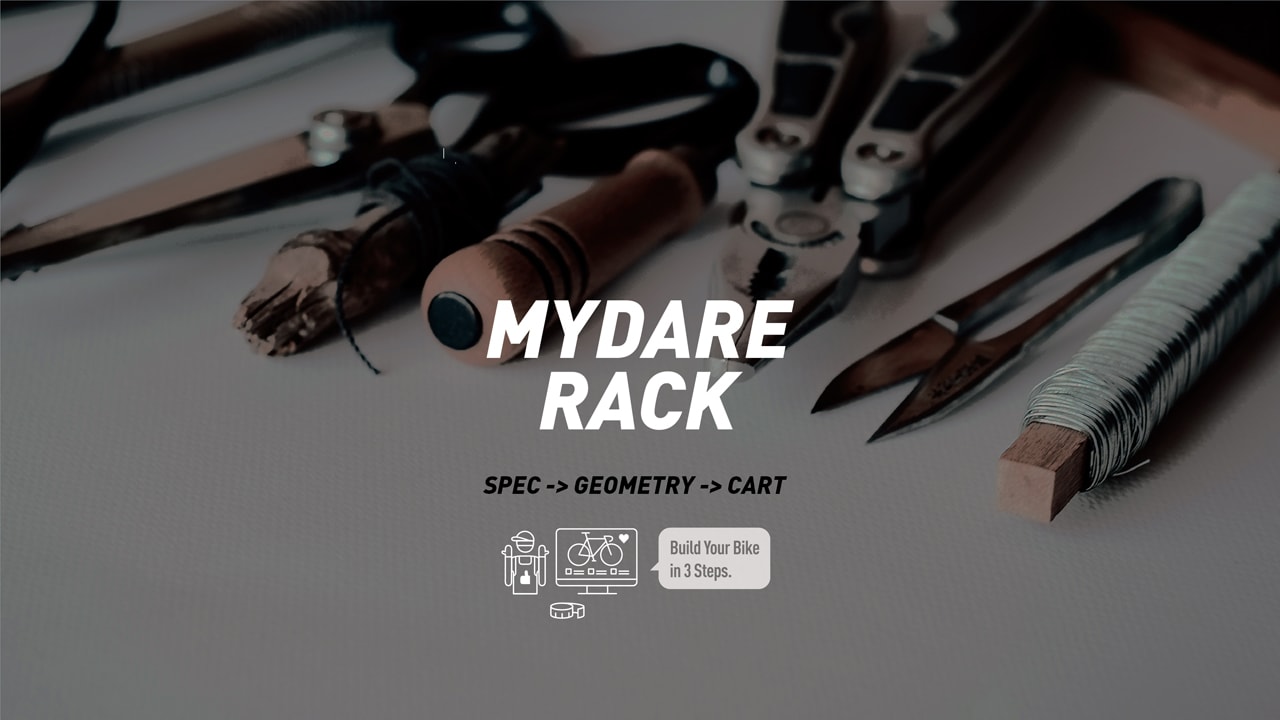 DARE's global online store is now live, featuring an innovative shopping cart function called "MYDARE Rack", which gives consumers a wide range of options and the flexibility to pick out exactly what they need for their ride.
Online shoppers often have very limited choices when it comes to bicycles. Brands or stores will offer finished products with set specs, so if consumers purchase the wrong frame size or unsuitable parts, they'll have to get an exchange or upgrade later on. DARE's new online store encourages customization instead! You can now save interested parts, tiers, frame colors, and geometries in MYDARE Rack—then put together your favorite combination of these to create a DARE bike perfect for you.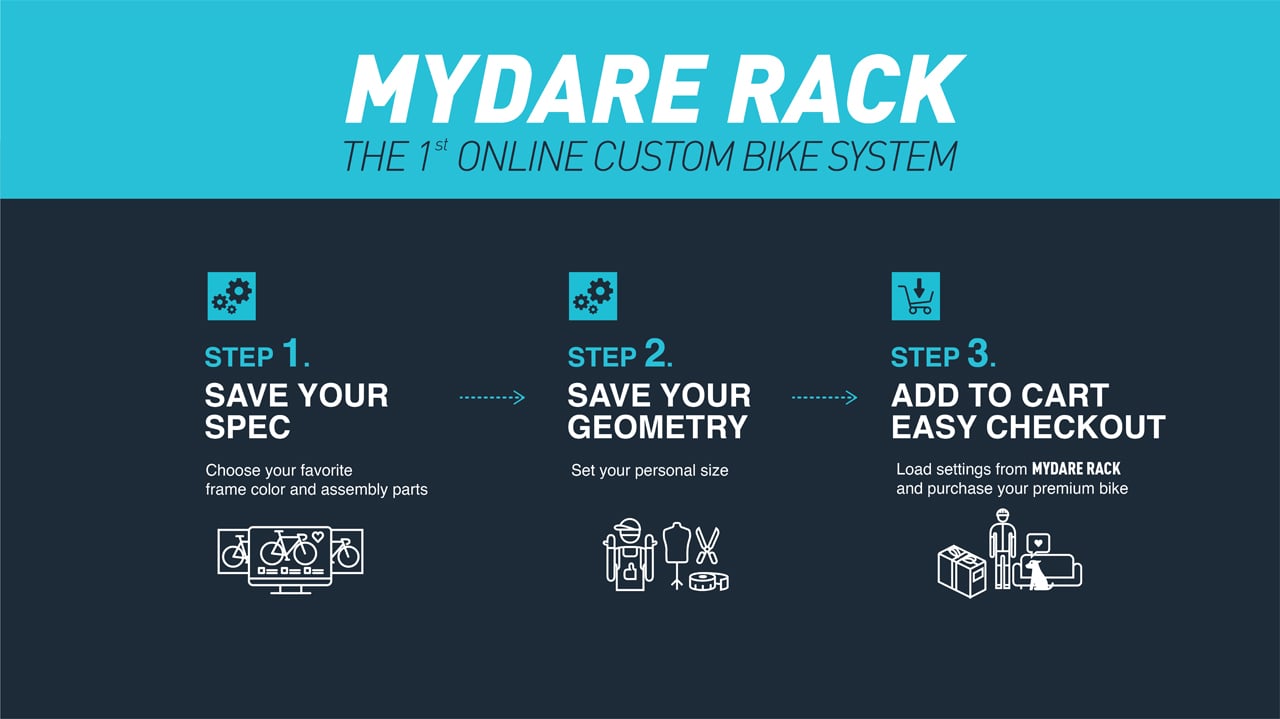 How does MYDARE Rack work?
We've split the shopping process into "Spec" and "Geometry" categories, to let consumers select and save their preferences for both. These preferences can then be quickly added to the shopping cart, making for a seamless online experience.
▶In "Spec(icon)" settings, style your frame and select your desired parts. Options include different price tiers and specs for parts, as well as a variety of frame colors. You can also choose crankset and cassette specs that best fit your riding habits.
▶In "Geometry(icon)" settings, input your measurements with the Quick or Advanced method. The Quick setting only needs your height and inseam measurements to recommend a frame size, headset spacer sizes, handlebar width, and more. The Advanced setting uses your existing bike's geometry to accurately determine which DARE options can most closely replicate that geometry.
After choosing your favorite specs and geometry, saving them in MYDARE Rack, and building the best combination, your final selection can be easily added to the shopping cart and your customized DARE creation will be born!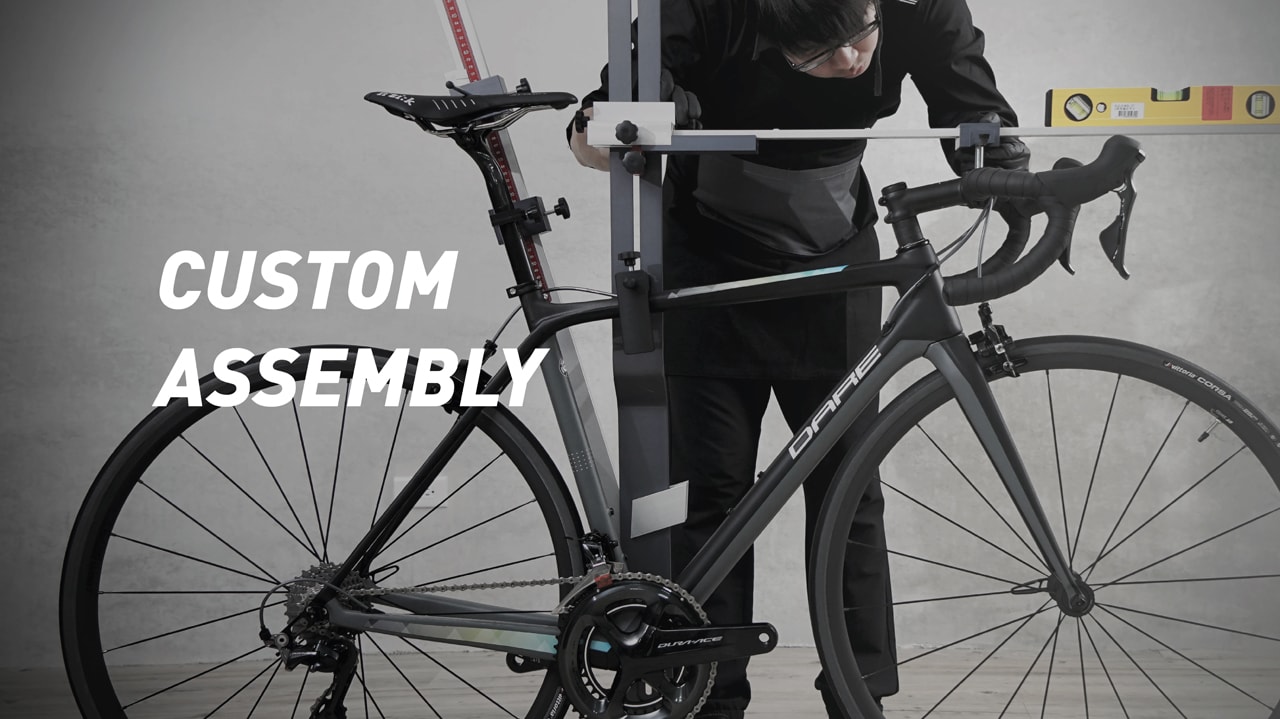 Back to News