【NEW】DARE x STAND Collection Collaboration
Oct. 6th, 2021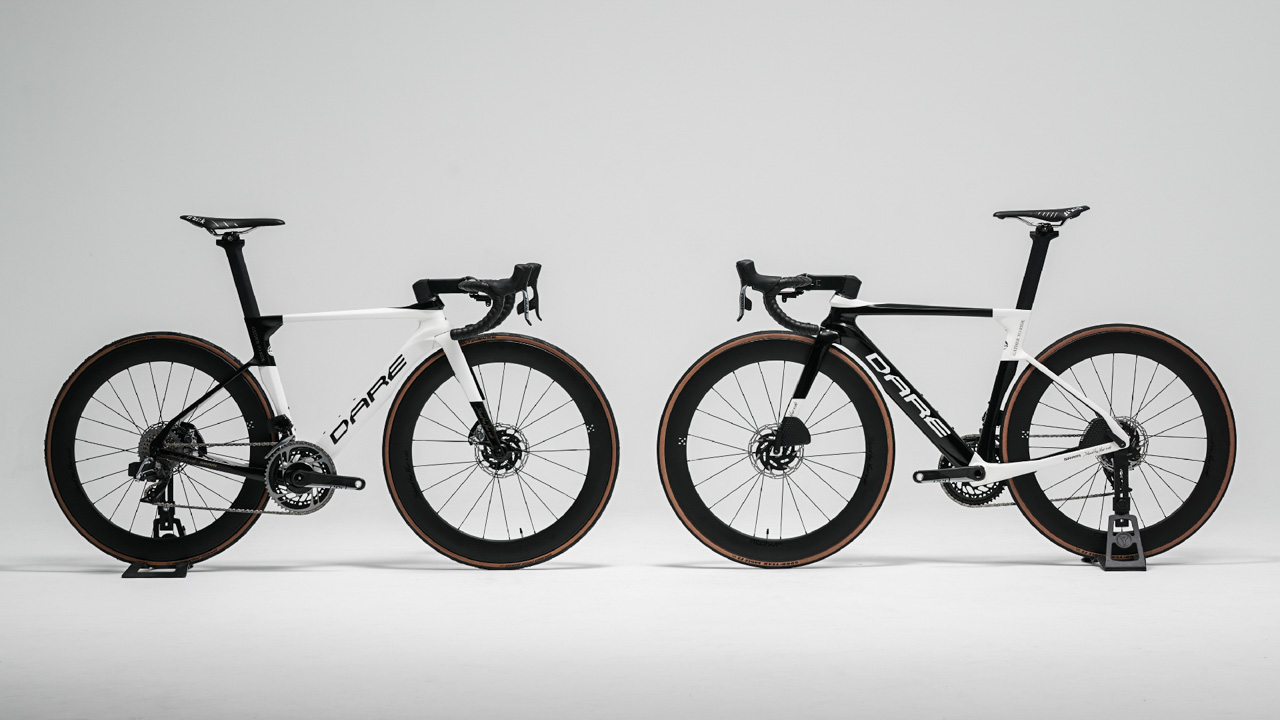 STAND Collection is a brand dedicated to bringing style and cycling together. They work to promote cycling's social aspects and potential for self-improvement to fellow Taiwanese as well, and like DARE, love this amazing country and its unique cycling culture. As the pandemic continues, we're unable to ride whenever and wherever, but now we do have the opportunity to work on exciting new ventures! That's where DARE and STAND Collection's collaboration began, the final results portraying the companionship that the "Real Ride" spirit shall always "Stand by your side."
DARE x STAND Collection Collaboration – VSRu: Tai Chi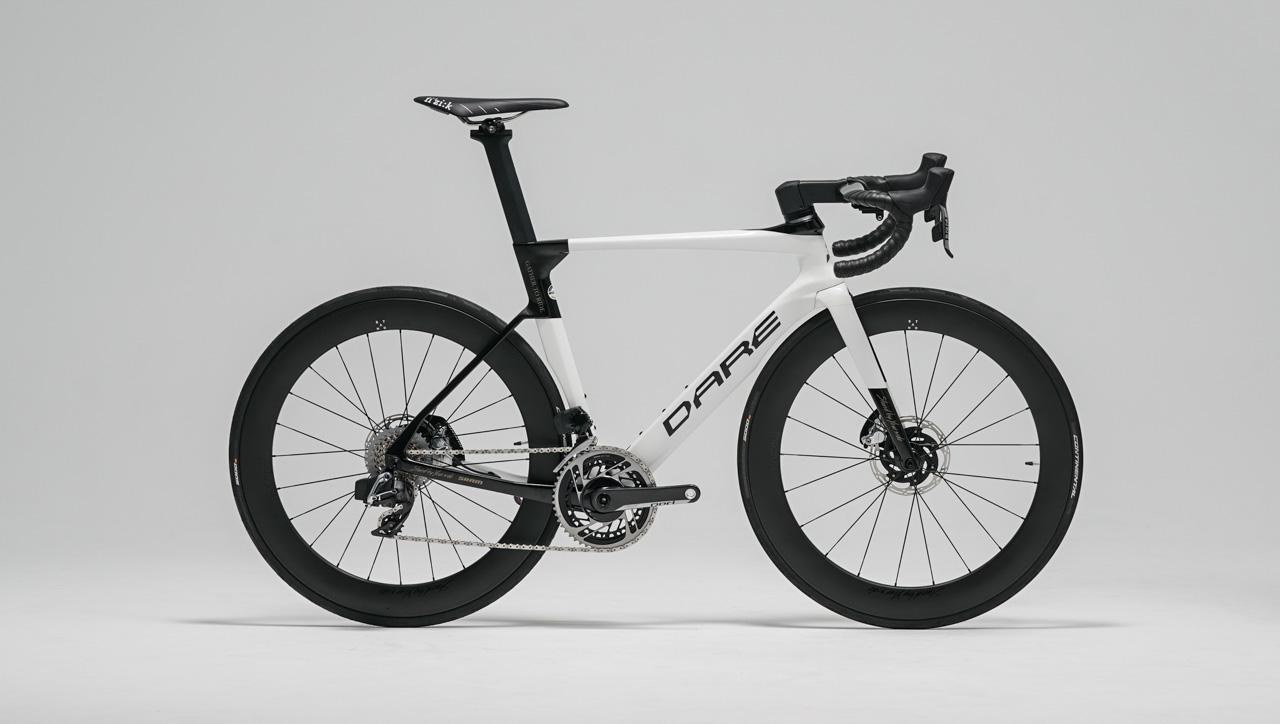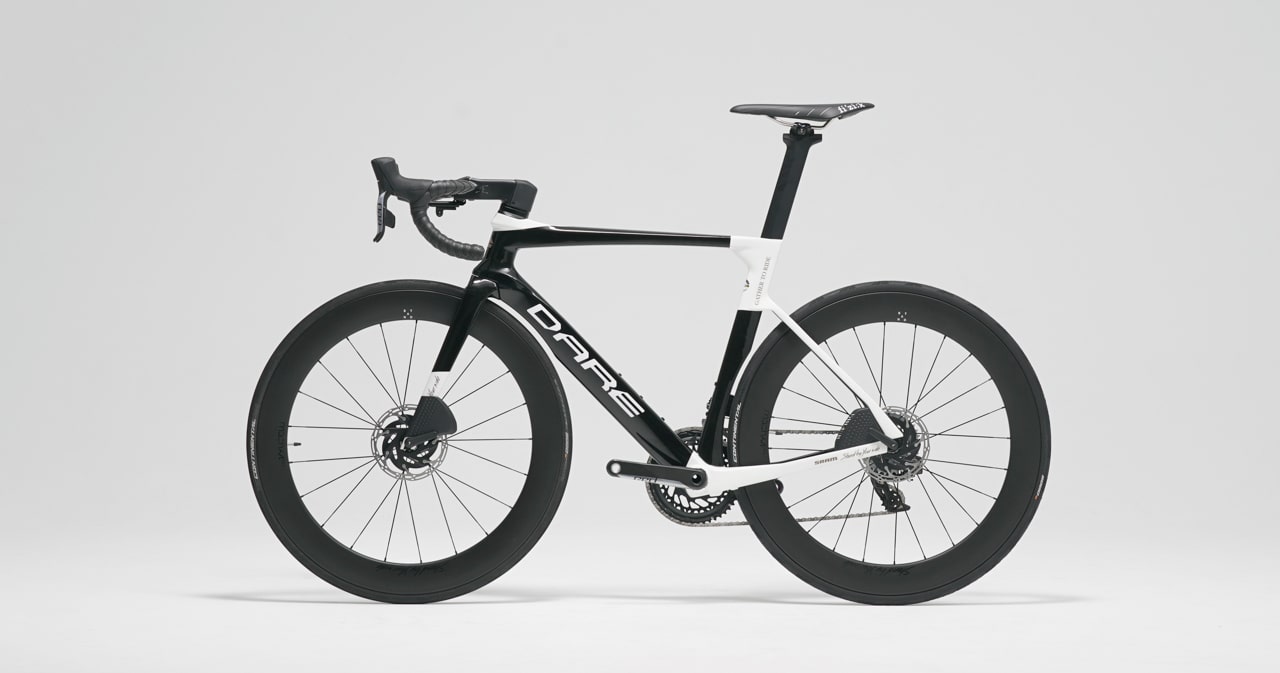 In Chinese philosophy, all things are a part of Tai chi and all things have two opposing facets. As your perspective shifts from top to bottom, left to right, different aspects will appear in an orderly, yet inscrutable fashion. We used simple colors in strong contrast to achieve this effect, highlighting every detail so that what you choose to see is up to you, and the bike becomes a truly personal design.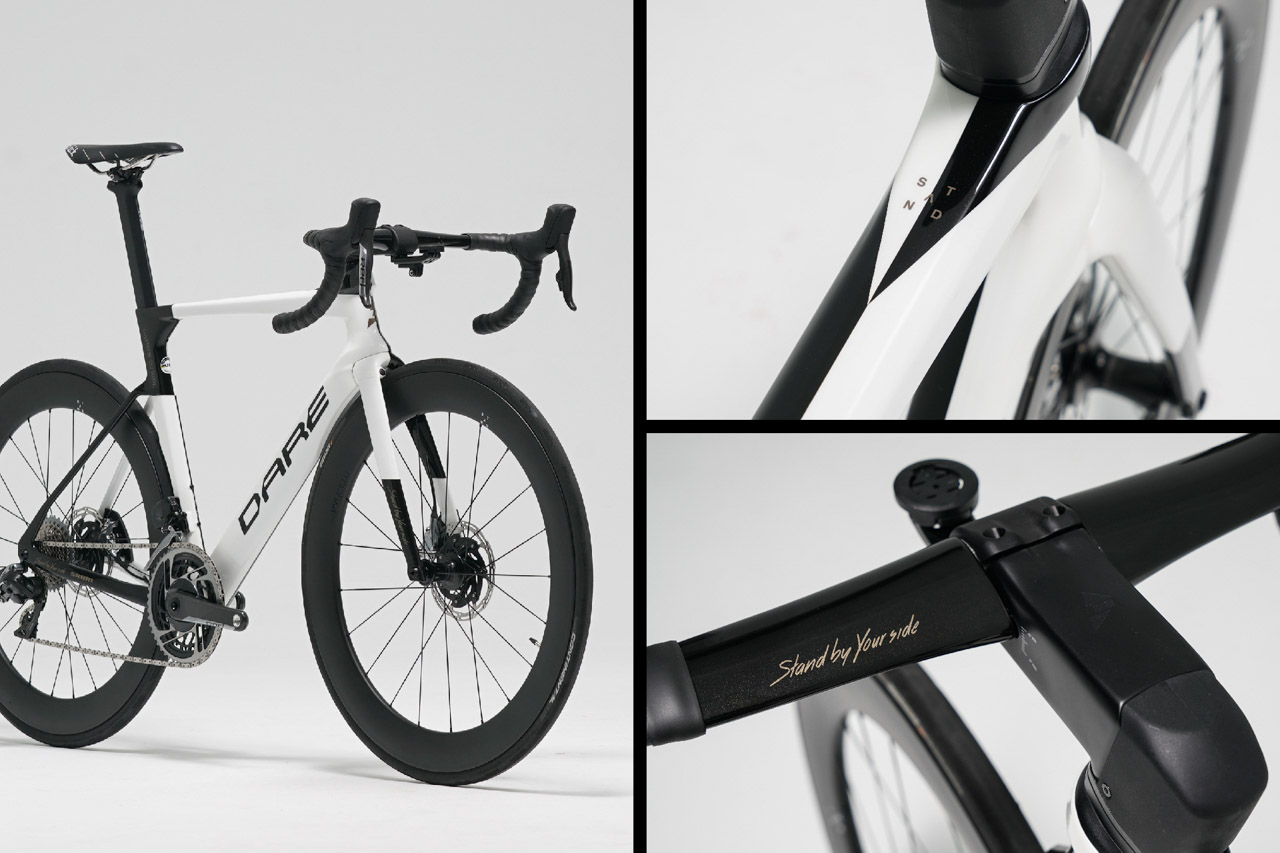 The frame features clean intersections created by segments of smooth black and white, with the slogan "Stand by your side" printed in gold on various parts. Elegant, yet looking ready for competition, this bike embodies Tai chi and our hope for a future time of peace when the current hardships are over.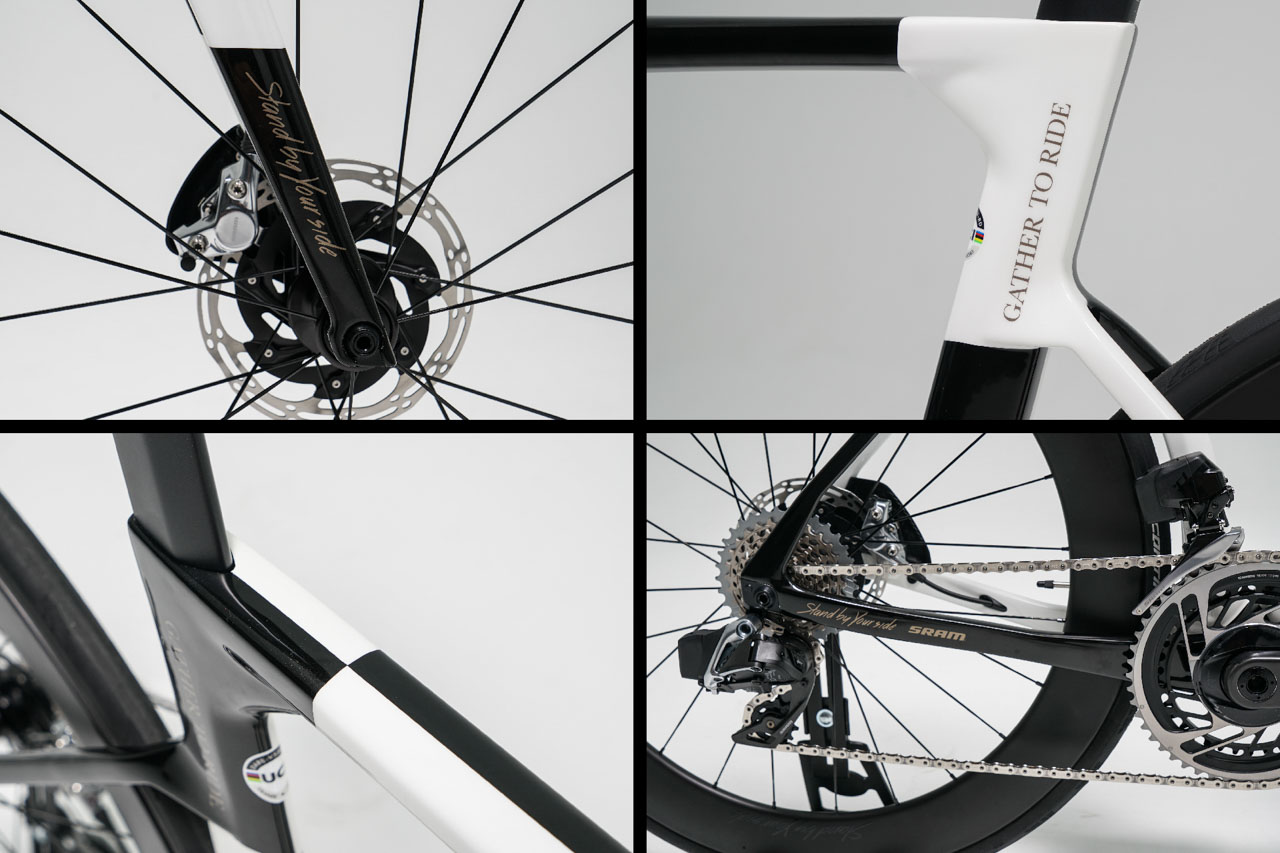 This limited-edition design will be first seen at an upcoming PNS Social Ride event, and will later be presented in racing form by members of STAND Collection. Available for purchase starting October 1st, the frameset's recommended retail price (includes VSRu frame, fork, seat post, and VETOX stem, handlebar, computer mount) is USD3370.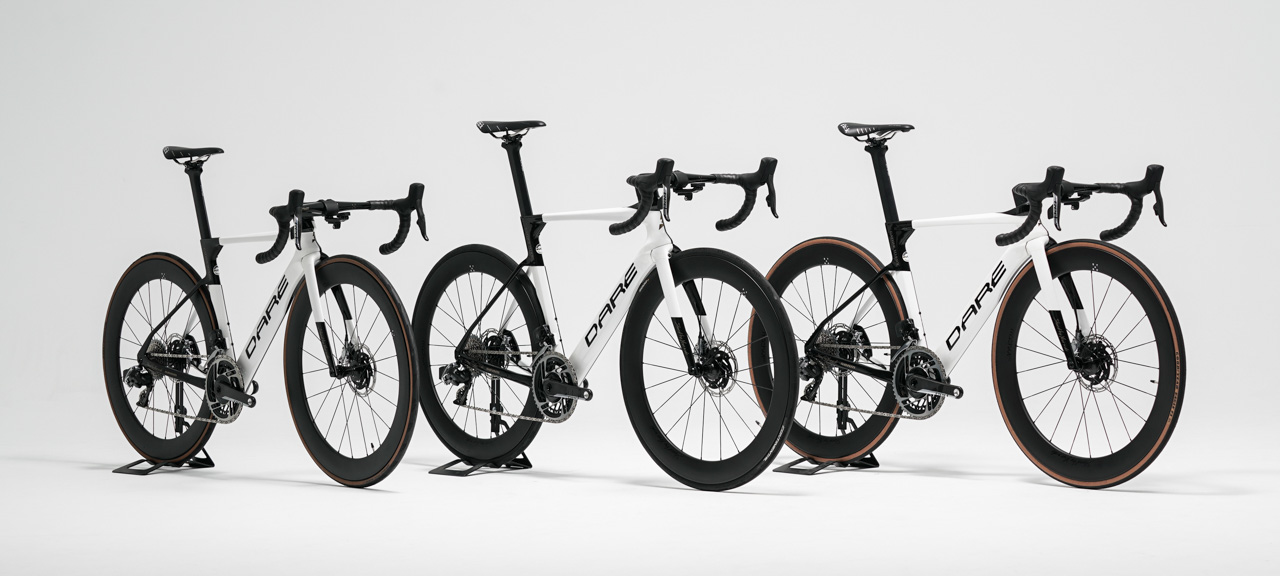 Back to News