【NEW】MR1s Special Edition: Color Ink
December 15, 2020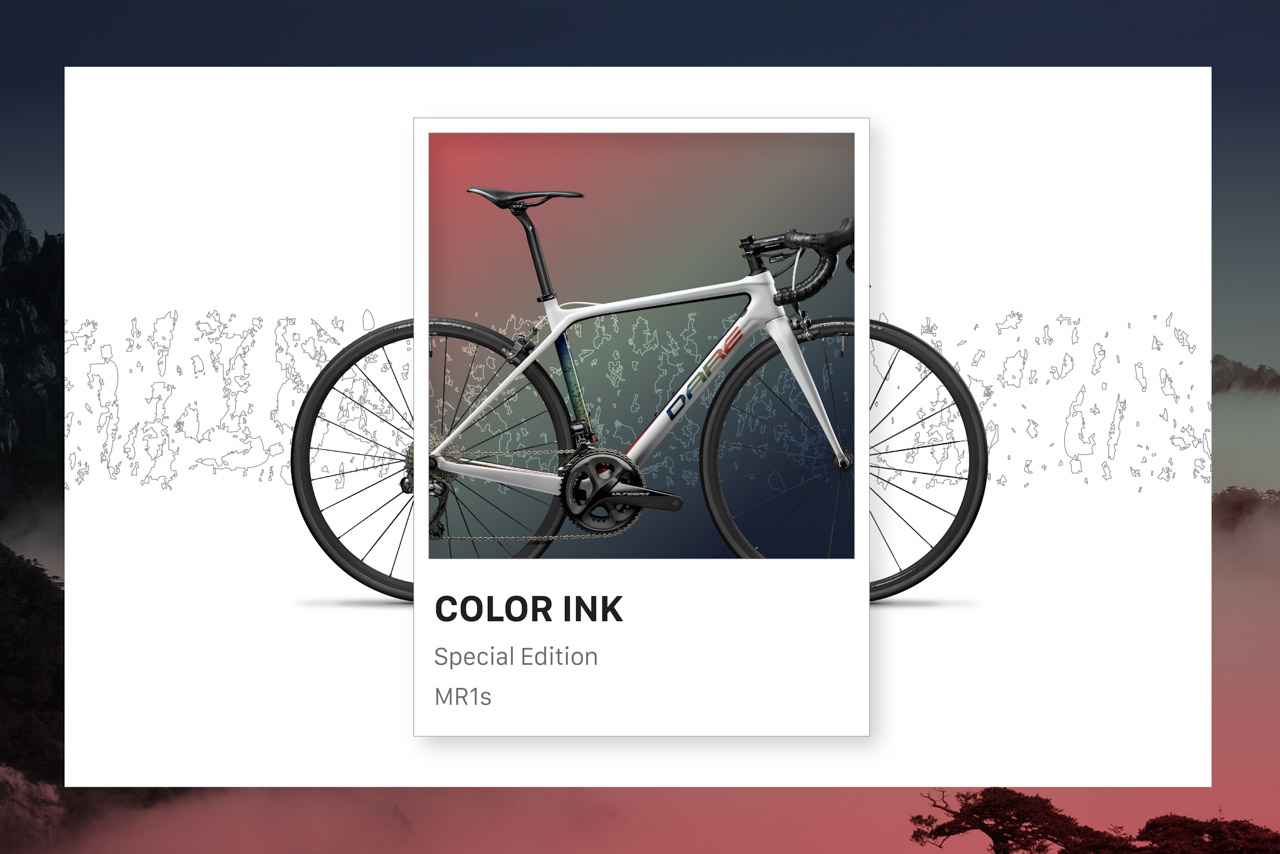 Indigo, green, and red are some of the earliest dyes and pigments used in human civilization, and appear in many classic works of art. We've delicately blended these colors onto the MR1s frame and DARE logo, pairing them with brush strokes in the style of traditional landscape paintings. Take the energy of nature with you as you conquer mountains on the mighty MR1s.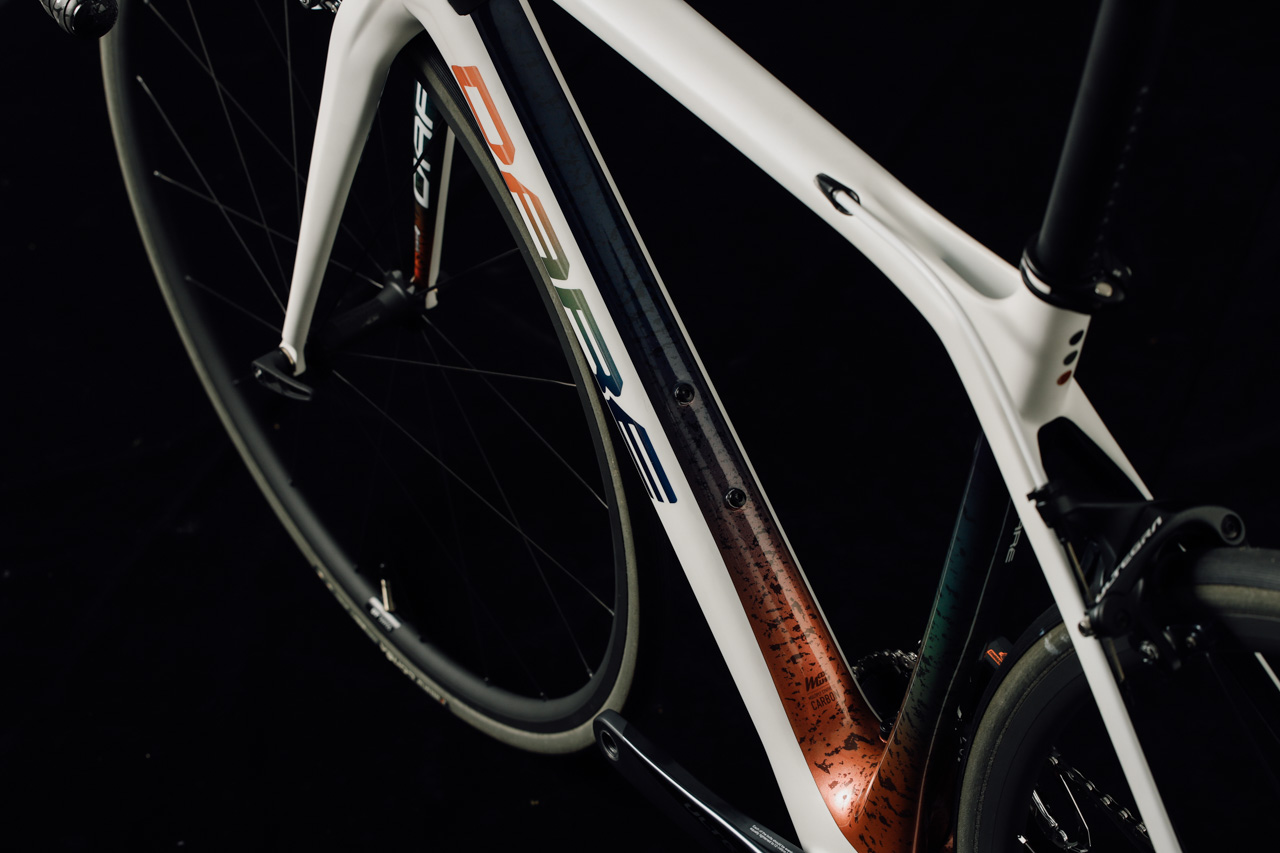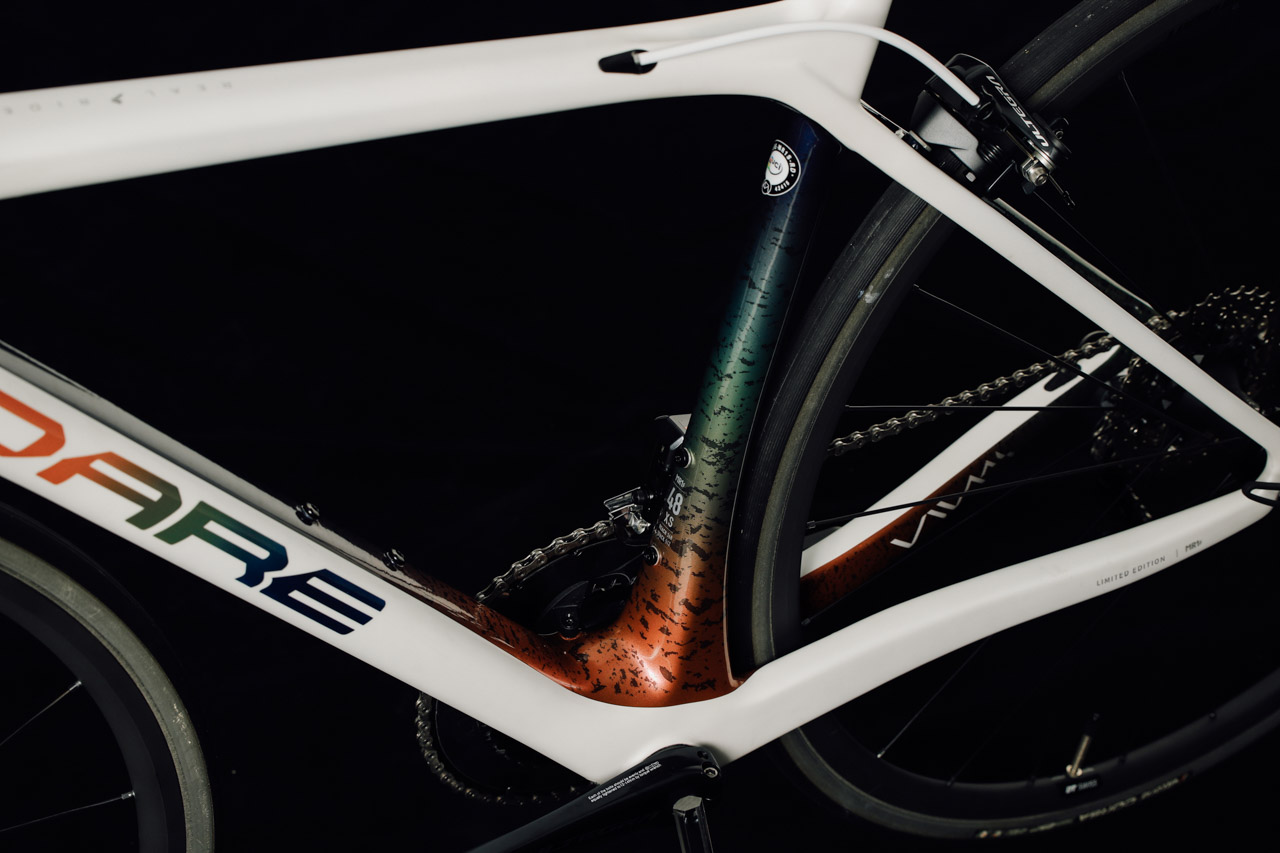 Like the white space left in ink wash paintings, the glossy white of this limited edition frame highlights and controls the red, green and indigo gradient without feeling overpowering. Brushstroke designs in the style of Eastern paintings are added on with transparent watermark technology, these small details giving the bike a refined look and echoing its journeys through nature.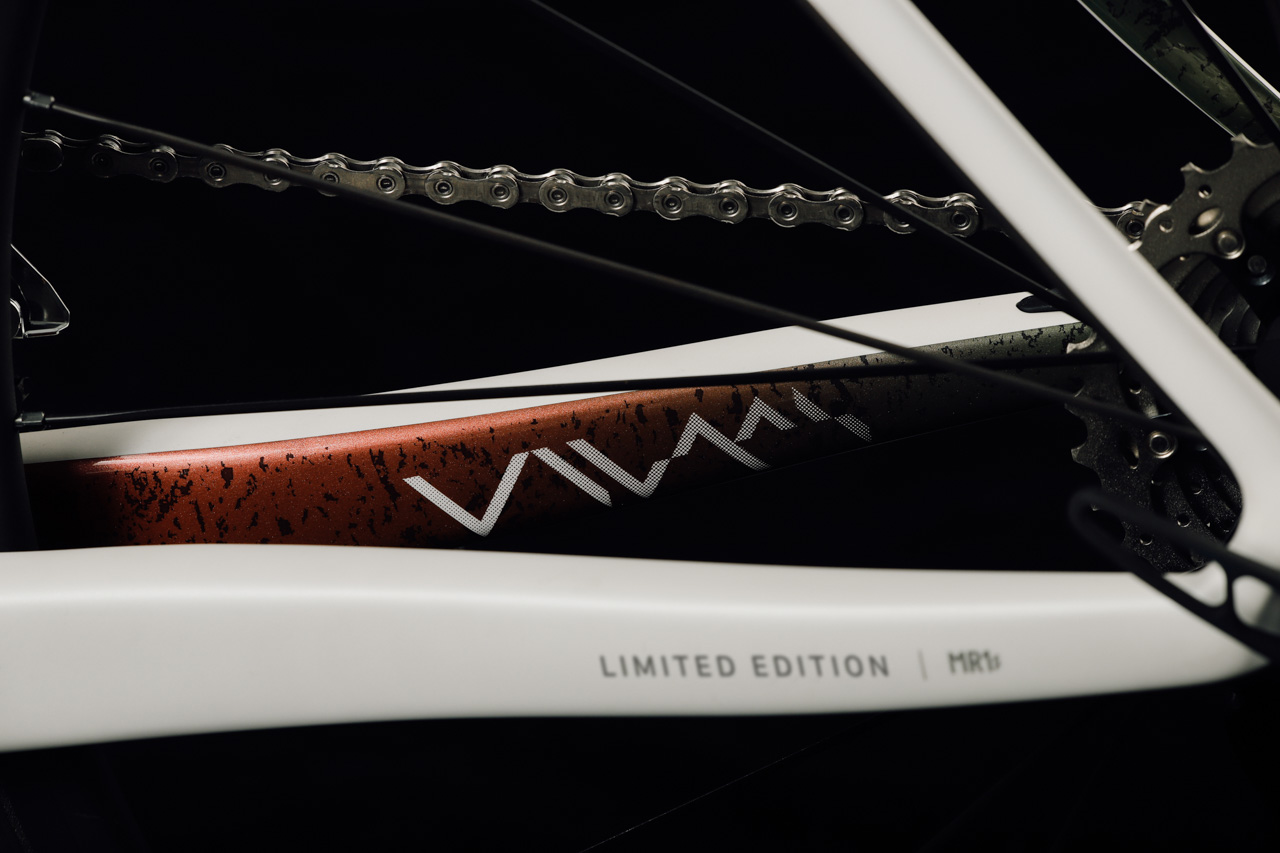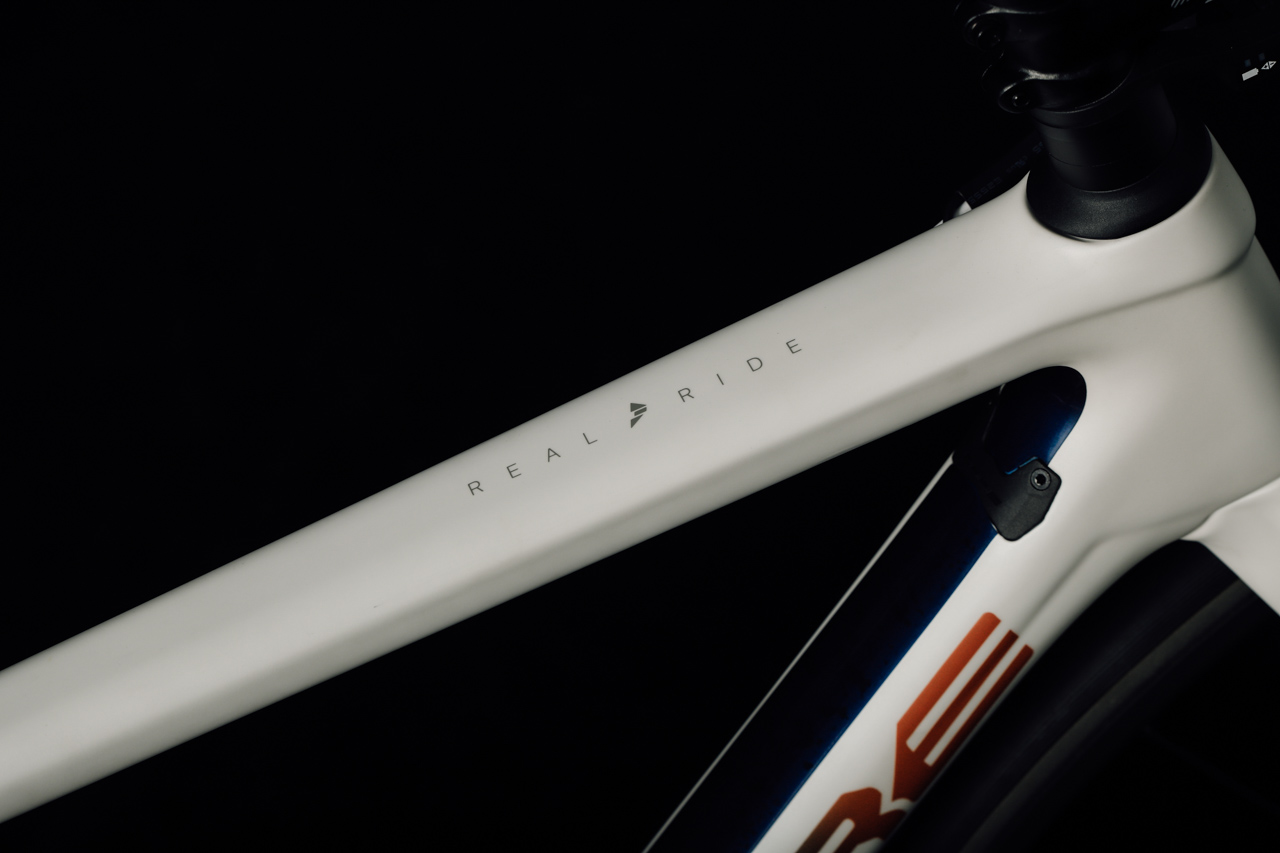 The REAL RIDE totem is emblazoned on the inner side of the fork, while the top tube sports a smaller version of DARE's slogan much like the signature on a masterpiece. We hope our craftsmanship and passion will bring you many real rides.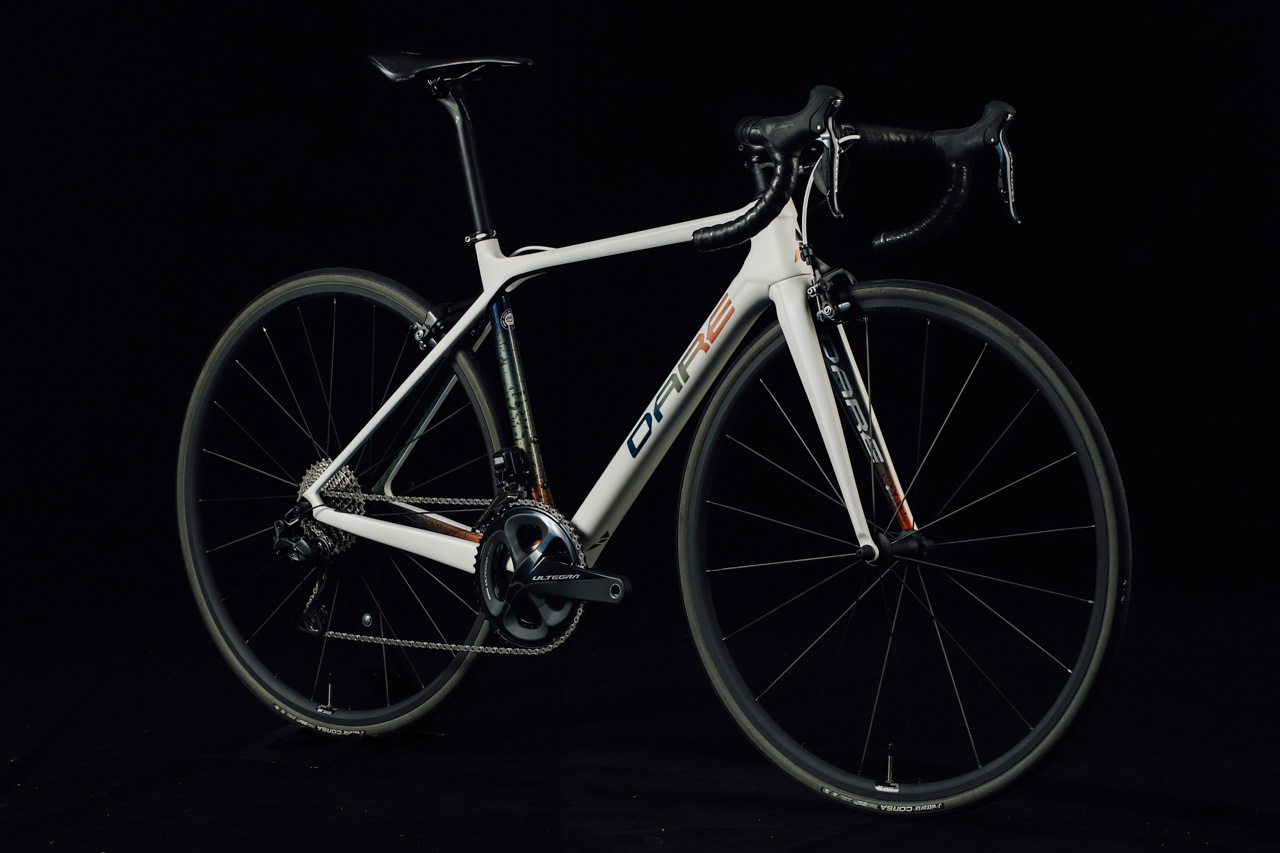 DARE's special edition colors have always taken inspiration from the relationship between culture and nature, since nature provides so many of the rugged, difficult, and thrilling challenges for cycling. For those who would love an uniquely stylish yet subtle ride, the detailed and carefully crafted MR1s "Color Ink" is the perfect choice!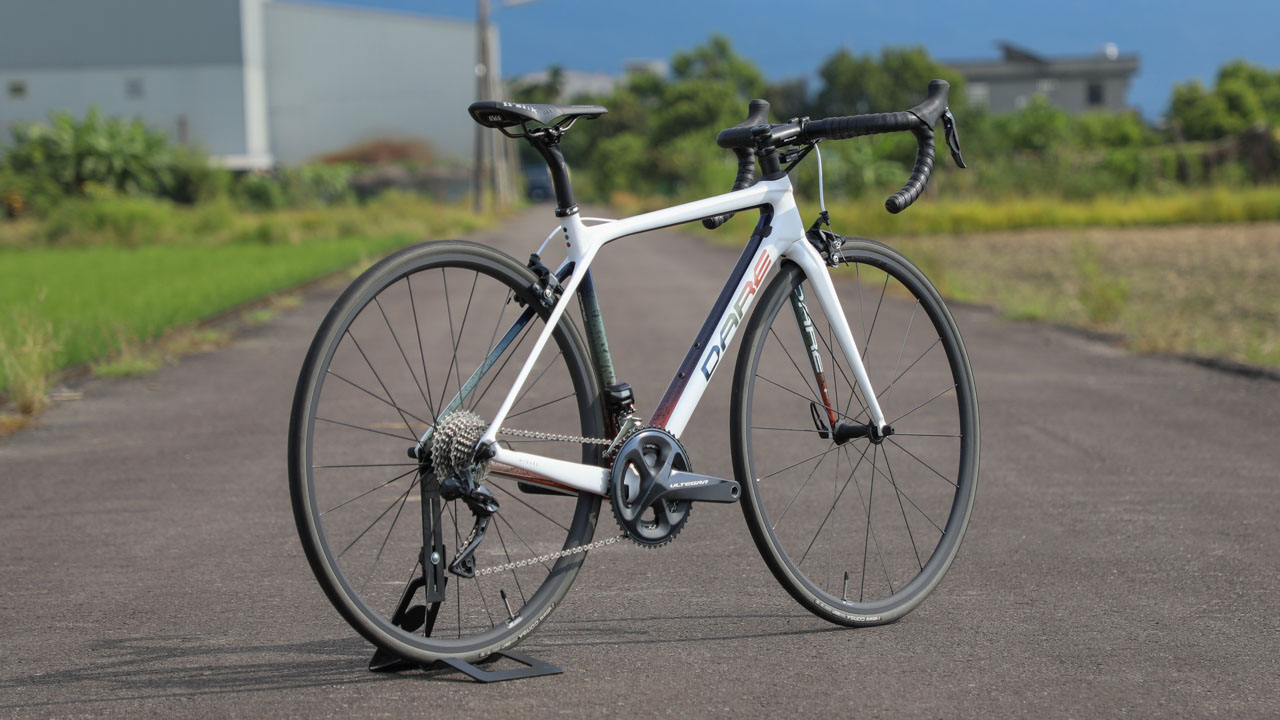 【 Product Information 】
Model: MR1s Color Ink Special Edition Set (Includes frame, fork, seat post, Proal7 stem and ERGO carbon fiber handlebar)
Color: Glossy indigo, green, and red gradient and white.
8 sizes: 3XS, 2XS, XS, S, M, L, XL, 2XL
Retail price: USD 2,640
Learn more about lightweight MR1s.
For purchasing, please contact a DARE Bikes service location.
Back to News