【GLOBAL】MYDARE 2019: Gradient is the New Black
2019 Apr. 19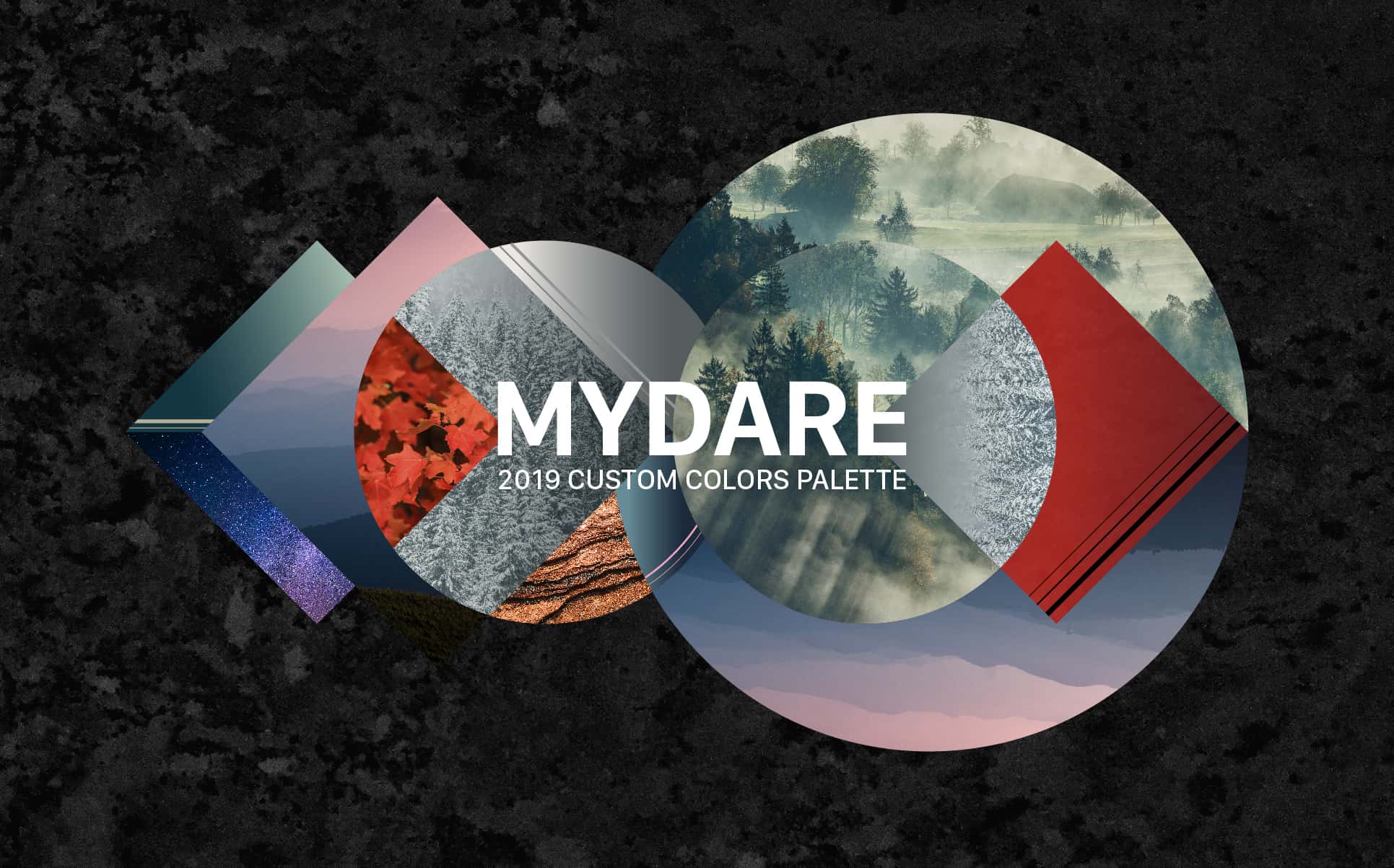 MYDARE 2019's new gradient series is based on the beautiful, ever-changing landscapes that whiz by on our rides. There's blue-pink, green-gold, red-black, and gray-white options to represent each season in a year. Our designers lifted hues from nature's transformations over time and created unique gradient color options in line with DARE's style and reflecting the MYDARE spirit. Show off the color that best describes your riding adventures, and we're sure it'll become a new classic in your collection.
BLUE-PINK
Depicts the pale to sapphire blues of a morning sky in spring, highlighted by cherry blossom pink for an eyecatching look.
GREEN-GOLD
Energetic summer green is contrasted here with summer sun gold, a brilliant combination.
RED-BLACK
Maple red, the best representation of autumn, is layered with black to create a striking and confident palette.
GRAY-WHITE
A pristine blend of gray and white, subtle but always stylish.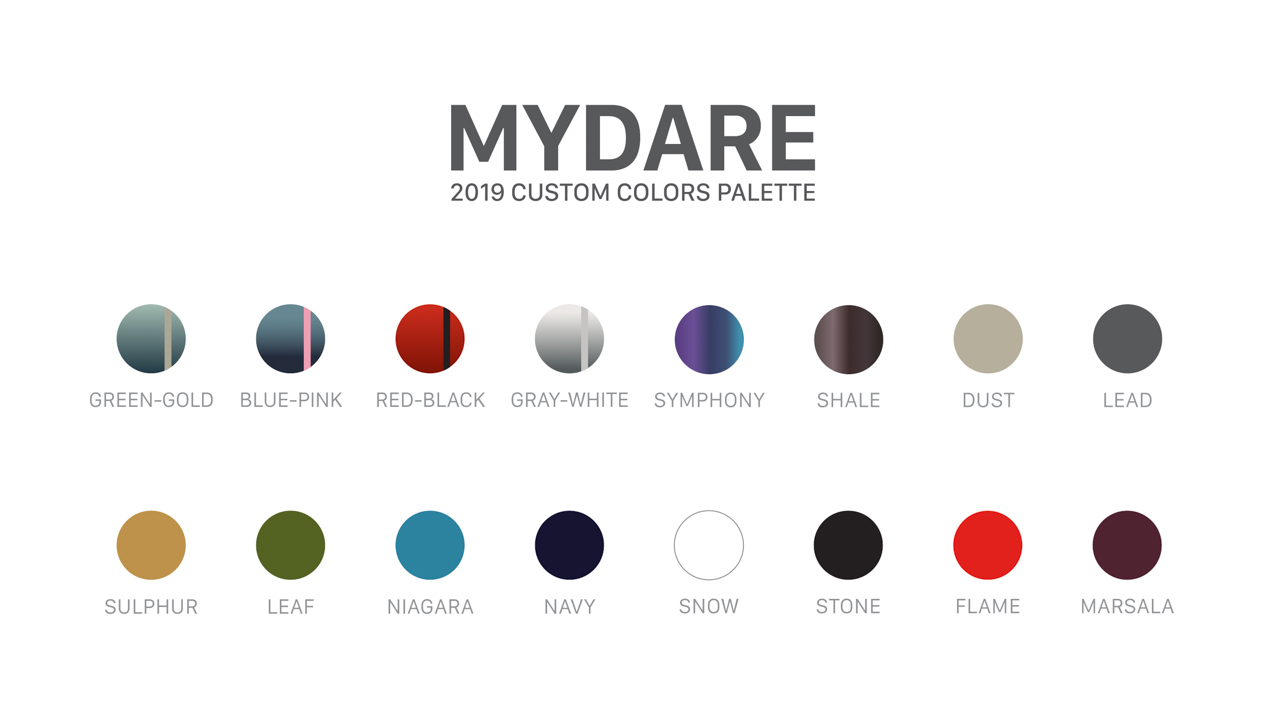 MYDARE 2019's custom colors palette still includes the original 10 single-shade options, with four new gradient and two new chameleon colorways (coming in May), carefully chosen and blended by our designers from gorgeous colors found in nature. Every DARE model can be customized, we invite our customers to examine the technical painting skills and artistry of our craftsmen.
In mid-May, all of DARE's distributors will have color samples for customers to refer to. Classic and chameleon colors cost an additional 120USD, while gradient colors require an additional 200USD.
Custom colors are available for every bike model, please refer to a model's main webpage for its graphic layout design (click MR1s, MR1s DB, GFE, GFX, TSRf, or the multi-colored button below each page's header photo).
Custom frameset orders need 60 days to be fulfilled.
Back to News