STIMULATE YOUR NEED FOR SPEED

Strong willpower and VSR are two ultimate weapons towards victory whether you're on even ground, foothills, or highways.

PEDAL IT OUT LOUD

Experience freedom by pedaling out loud. It's the best moment to show your strength and agility. Conquer the impossible and test your limits.

REAL WAY TO GO

Once you taste the sweetness of being in control, even flying doesn't come as close to the sensation as cycling does. It is the real way to go.

WHEELS ARE THE CHAMPIONS

Whether you are a cycling enthusiast, a daily commuter, or a biking novice, the more the merrier! Be daring because you've got a friend in me!
[ Hidden DM Rear Brake (HRB) ]
DARE also considers rear brake in its aerodynamics integration design by covering Direct Mount brake on the bottom of bottom bracket to minimize air resistance. Combining HRB design with direct pulling brake internal routing, DRAE provides the most efficient direct braking.

[ Integrated Hanger System Cable (III) ]
The bike body is more concise with integrated dropout design containing mechanical cable hole and Di2 cable hole. No doubt that this is the most complex and thoughtful design among existing dropouts for road bikes.

[ Integrated Hidden Seatclamp (IHS) ]
IHS is a seatclamp merged integrally with top tube. Other than the effects of hydromechanics, the compact top tube is shaped as a blade to provide a stunning visual impact.

[ Asymmetric Power Strengthen (APS) ]
DARE embeds APS, which emphasizes the junction of seat tube, lower left chainstay and bottom bracket (BB), on all models' frame design.
A larger pedaling force is usually exerted on the right pedal which can cause the BB to deform and deflect leftwards. Therefore, the tube diameter is enlarged on the left chainstay to withstand such forces and transfer as close to 100% of pedaling force to the wheels as possible.

[ Integrated Chain Catcher (ICC) ]
DRAE develops an ICC which prevents chain from slipping off the small ring during gear changing. It enables riders to pedal and shift without worries.
Geometry
Frame size

45 (XXS)
48 (XS)
51 (S)
54 (M)
56 (L)
59 (XL)

Height (cm)

155

I

162

160

I

167

165

I

174

170

I

180

175

I

185

182

I

190

450
480
510
540
560
590
510
517
524
545
556
572
90
116
128
130
145
178
405
405
405
405
405
405
964
964
971
984
989
1001
71
72
72
72
73
73.5
74.2
74.6
74.5
73.9
73.8
74
75
75
73
70
70
70
369
373
376
383
392
403
511
523
533
546
563
583
733
753
770
798
817
838
370
370
370
370
370
370
Integrated Handlebar
All carbon molded integrated handlebar, comparing with the separate stem and handlebar combination, we offer up to 12 sizes to choose from. Please see the chart for comparison.
Size:
H1
~
H12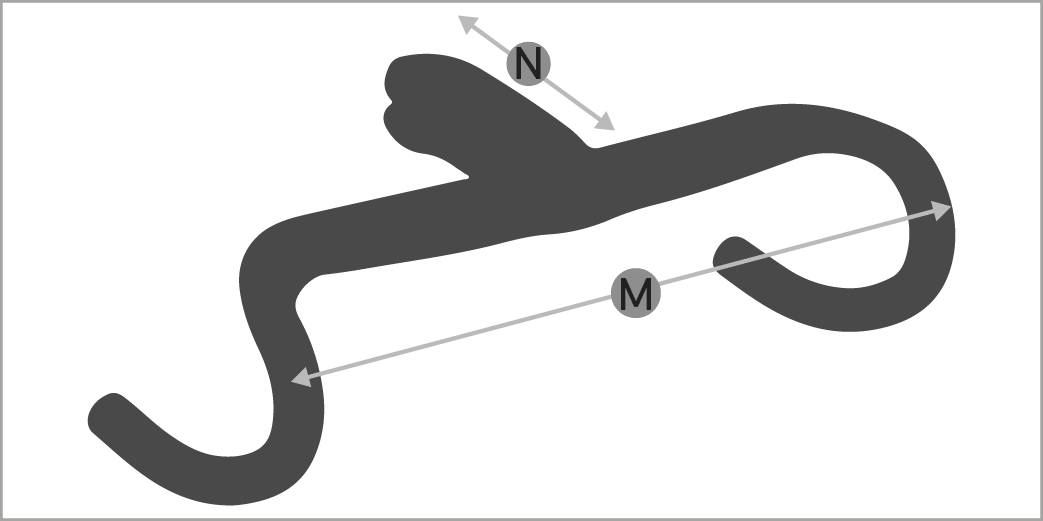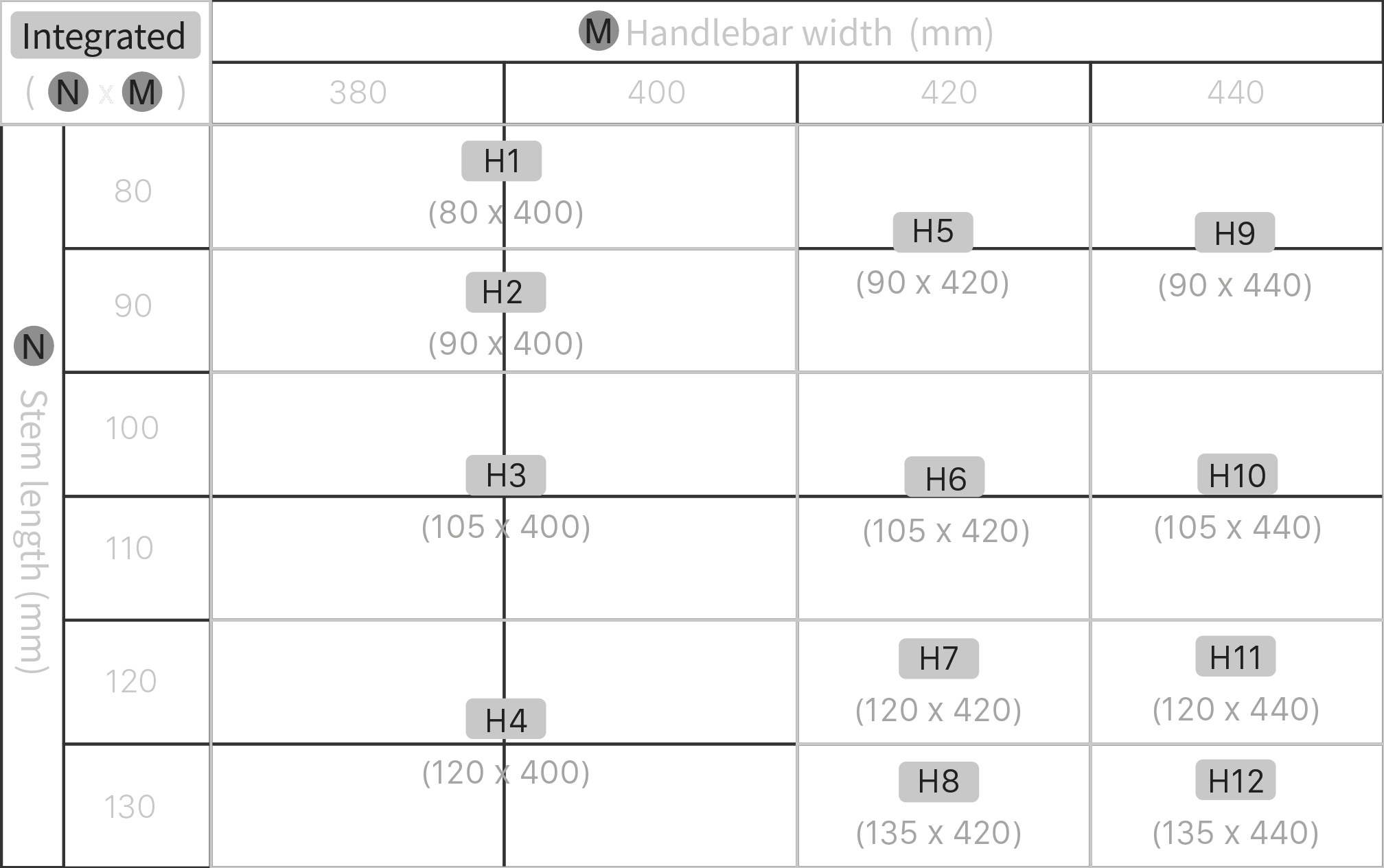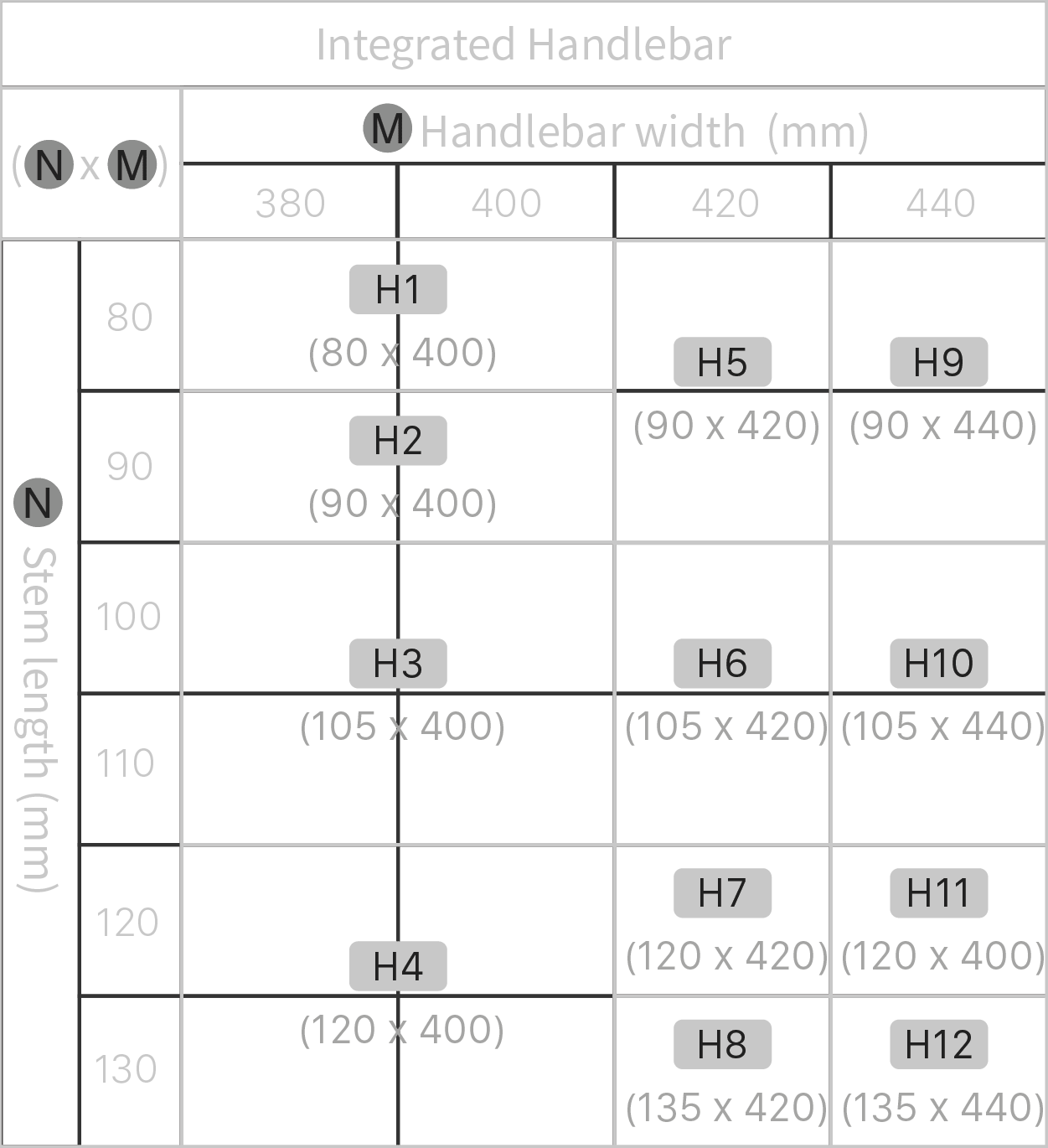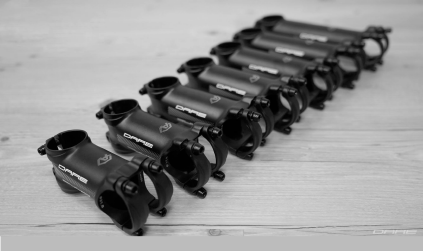 MyDARE Stem Change Offer
Once you find that the stem doesn't fit you, you can replace the old stem with a new stem of a different size for free!
Now you can save the hassle with DARE's "Stem Change Offer"! When you purchase a DARE bike online, in addition to freely selecting a stem of the right size, you can ask for a second stem within one month of receiving the product. This means that you will get a brand new stem for free!