GO FOR ENDURANCE

Cycling is a fun way to travel through the world, and that's why riders continue to chase adventures on wheels.

PEDAL A THOUSAND MILES

Endurance riding is always a race against yourself. The GFE was designed to be light and comfortable, yet strong and powerful.
[Variable Chainstay]
In contrast to traditional road bikes with only standard tire width options and short chainstays, the GF series caters to a variety of tire widths and performance needs. To surpass the limits of needing long chainstays for wide tires, we designed an adjustable rear dropout system, V-CS, capable of ten length settings ranging from 410mm to 425mm.

The V-CS system can be fine tuned to suit a variety of riding needs. Short chainstays provide the advantages and performance of a racing frame's geometry. Longer chainstay length results in more stability when turning or traveling long distances, and also fits larger tires (650b x 2.25") that work wonderfully on rugged terrain.

[Multiple Tire Sizes]
In response to different needs for different terrain, the DARE GF series accommodates several types of tires. Other than 700 x 25c to the largest 700 x 45c road bike tire sets, mountain bike tires from 2.1" to 650b x 2.25" also fit the GFE. If tires smaller than 700 x 33c are installed, a fork cap on the inner side of the GFE's fork helps keep the bike's form clean.

[Lower Position Battery]
Di2 batteries can be mounted on the down tube near the bottom bracket, maintaining the bike's clean aesthetic and allowing seat post adjustment for various terrain requirements, as well as the installation of dropper posts.

[Supply Box Mount]
The top tube provides mounting holes for standard bottle cages. Other than bags with straps, riders can also pick a screw mounted tool bag/top tube bag to easily store and access energy snacks or other supplies while they're out adventuring.
Geometry
Frame size

42 (XS)
45 (S)
48 (M)
50 (L)
52 (XL)

Height (cm)

160

I

170

166

I

176

172

I

182

178

I

188

184

I

194

420
450
480
500
520
505
522
539
556
573
110
130
150
170
190
410
410
410
410
410
986
989
1002
1015
1027
70
70.75
71
71.25
71.25
74.5
74.25
74
73.75
73.5
75
75
75
75
75
362
364
373
381
389
537
560
579
600
620
742
766
789
810
829
400
400
400
400
400
Integrated Handlebar
All carbon molded integrated handlebar, comparing with the separate stem and handlebar combination, we offer up to 12 sizes to choose from. Please see the chart for comparison.
Size:
H1
~
H12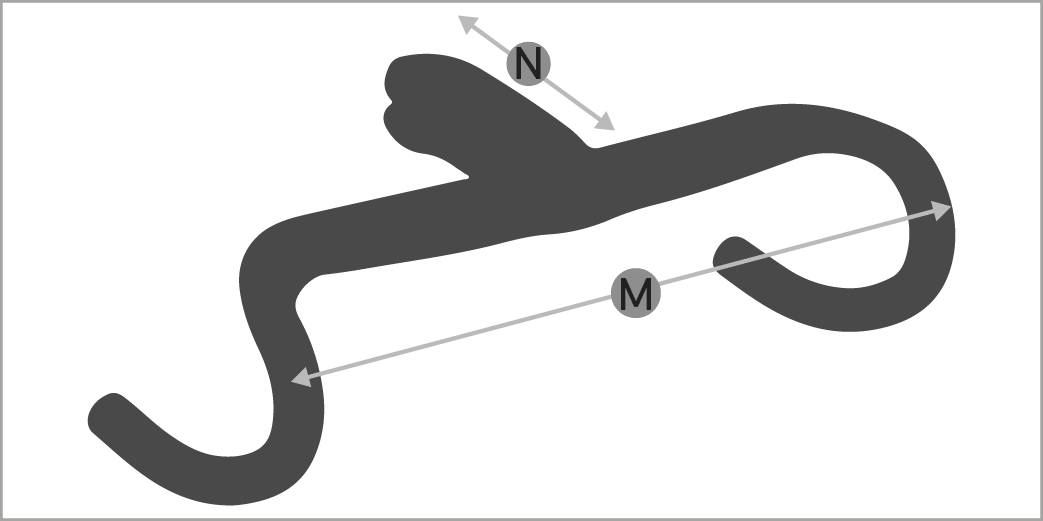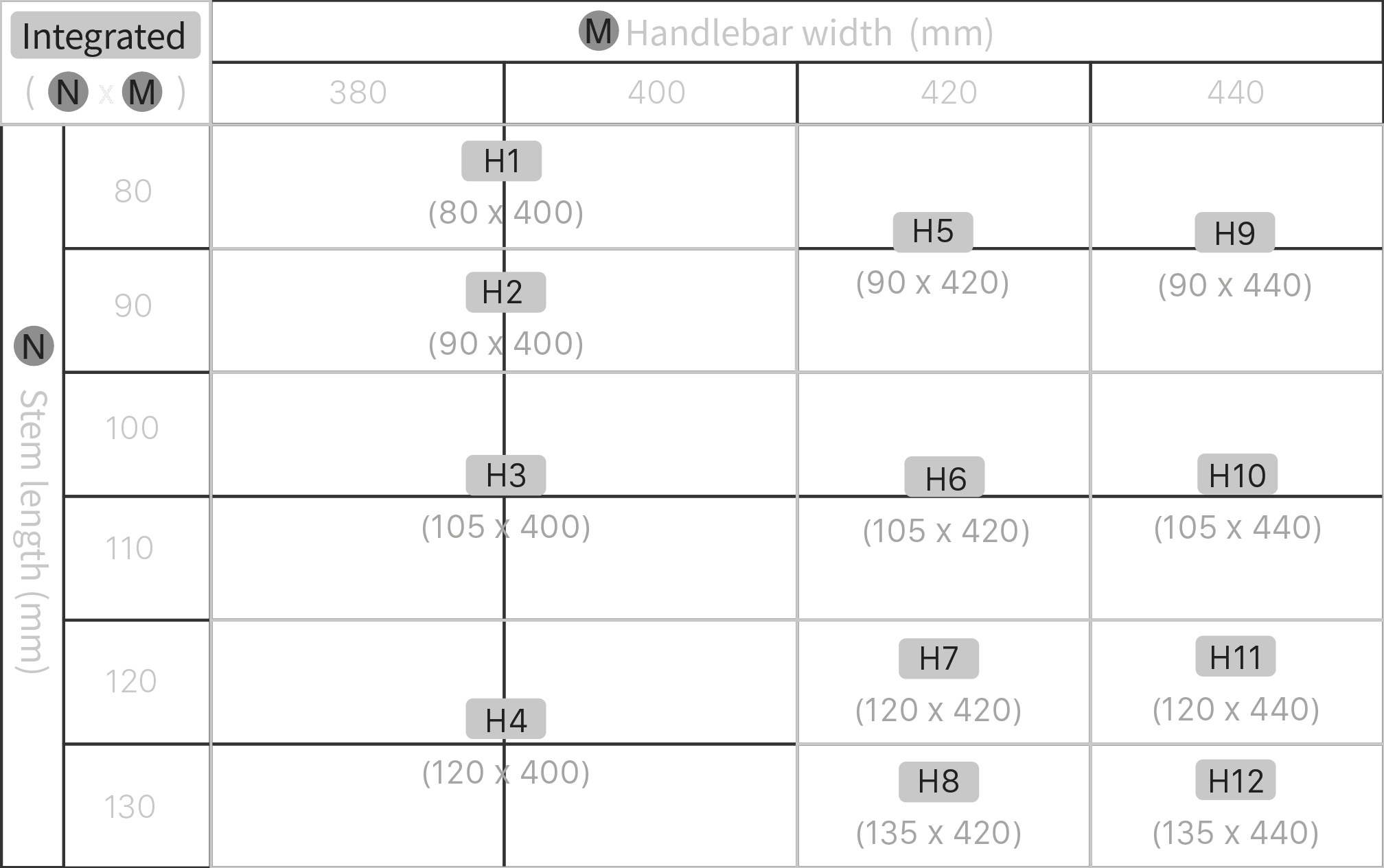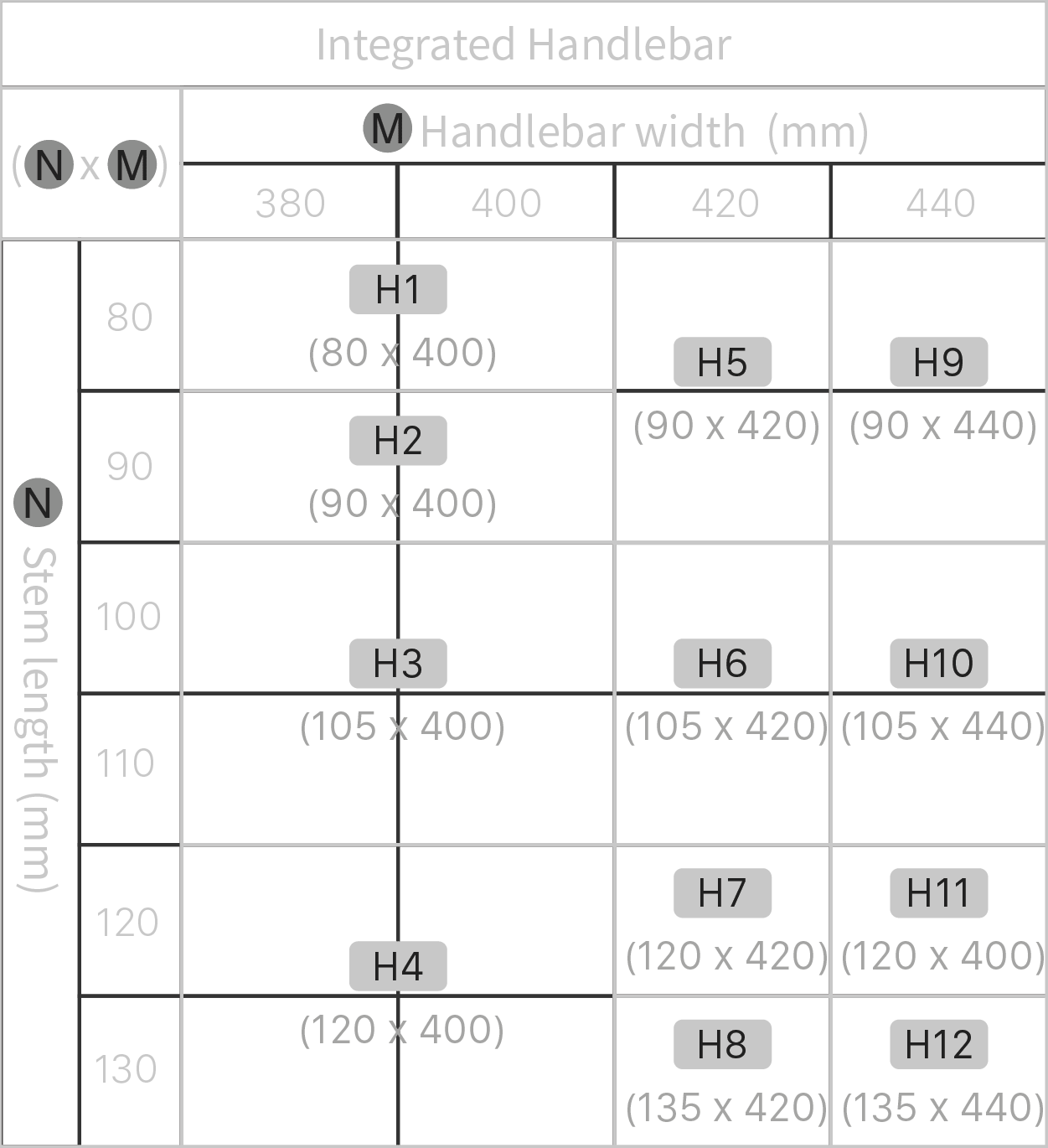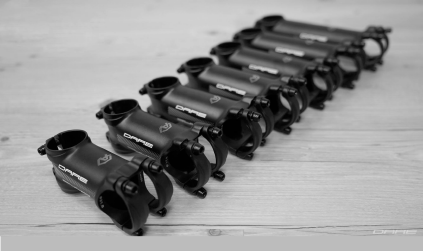 MyDARE Stem Change Offer
Once you find that the stem doesn't fit you, you can replace the old stem with a new stem of a different size for free!
Now you can save the hassle with DARE's "Stem Change Offer"! When you purchase a DARE bike online, in addition to freely selecting a stem of the right size, you can ask for a second stem within one month of receiving the product. This means that you will get a brand new stem for free!